3 nights / 4 days in the Central North Island!
30 APRIL – 3 MAY 2021
Auckland • Waitomo • Rotorua • Tongariro • Taupo • Auckland
I'm super excited about this getaway tour! I've planned it with the team at General Travel who specialise in putting exclusive New Zealand tours together for international visitors.
We've gone through each day with a fine tooth comb to ensure it's a gorgeous tour and as affordable as possible. It'd make an ideal girls weekend away (but I'm pretty sure the boys would love it too!)
Day 1: 30 April
Depart Auckland (from Sky City Hotel) in a luxury coach for Waitomo.
Tour the incredible Waitomo Caves. After the tour we'll stop for lunch (own cost) on our way to Rotorua before checking into our lakeside hotel and have the rest of the afternoon to relax.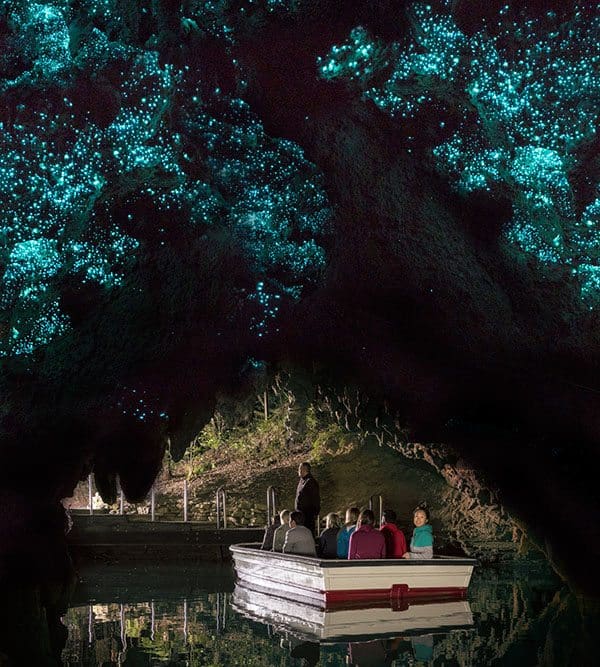 Some ideas for relaxing would be to grab our coach and driver and head to the Secret Spot hot tubs for a soak (with tub service!) under the trees.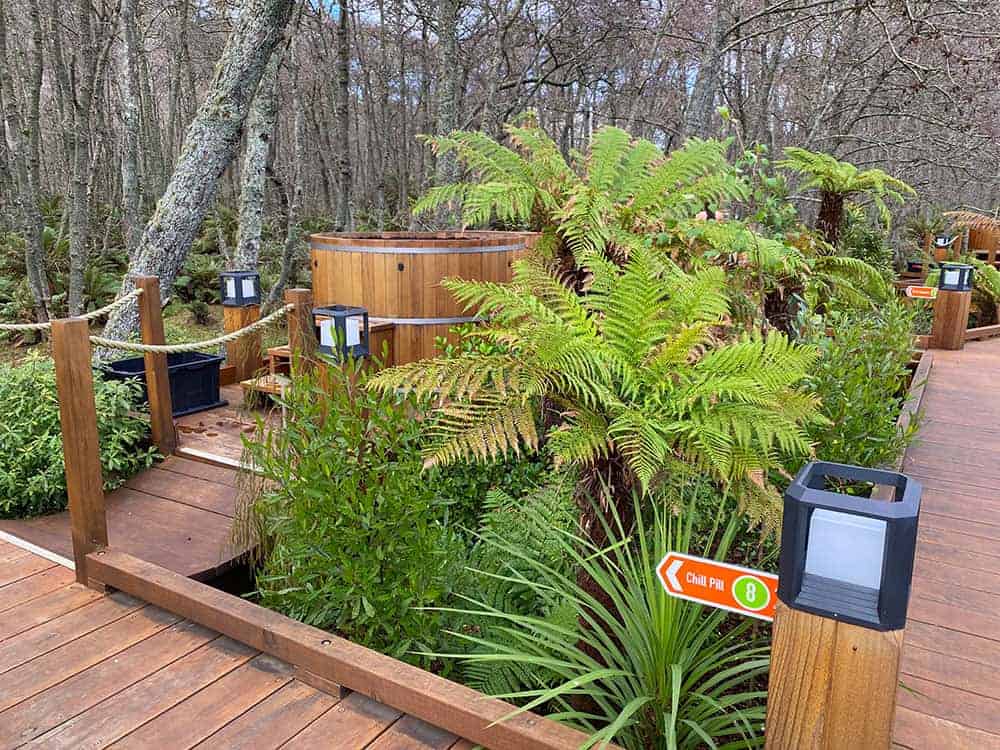 Dinner would be at one of the restaurants along Tutanekai Street (Eat Street). Order off the menu at own cost to keep tour cost down.
Accommodation: Novotel for 2 nights with breakfast.
Inclusions today: coach, driver, Waitomo Caves tour, accommodation
Day 2: 1 May
Breakfast in our hotel (included), then a morning of options – or free time!
Option 1: Float plane ride to Lake Rotoiti thermal pools! I did this last year and it's a fabulous experience. You take off from the lake front, over to the next lake where the plane pulls in at a jetty and out you hop for an hour-long soak in thermal pools right on the lake front. Then fly back again in time for lunch. ($165pp)
Option 2: Helicopter tour of the Mt Tarawera Eruption Trail. You'll land on Mt Tarawera to see the spectacular craters and domes formed by the 1886 eruption. Enjoy the scenic float high over Rotorua at all the lakes and the geo thermal terrain, listen to the commentary and up skill yourself on the region's history and culture to impress us with over dinner! ($465pp min 2 people)
Option 3: Mud bath and spa at Hells Gate Geothermal Park. Walk through this fascinating geothermal park, past the cooking pools and steam vents to the largest hot waterfall in the southern hemisphere. Watch mesmerising mud eruptions and see the land coral that grows day by day. After our walk, relax in the mud waters of Tikitere for a mud exfoliation in the healing waters. ($99pp)
Lunch today is at Tamaki Village where we'll roll up our sleeves and have an interactive experience! While the barby is sizzling we'll chat with our hosts then try a Maori bread burger which we'll help create – I know, different! We'll learn about local history and culture while tucking into some kawakawa brews and chewing the fat together. (I can't wait for this!)
This afternoon we'll visit Te Puia Thermal Reserve (so for those who choose different morning options, you won't miss out). This is home to the Pohutu Geyser, plus visit the new Kiwi conservation centre and watch some carving or weaving.
Just on dusk we'll head off to the Redwoods for a walk in the treetops under the magnificent David Trubridge light installations.
Dinner tonight is at acclaimed Atticus Finch on Eat Street and is included.
Today's inclusions: breakfast, coach, driver, lunch, admission to afternoon sites, treetops walk and dinner.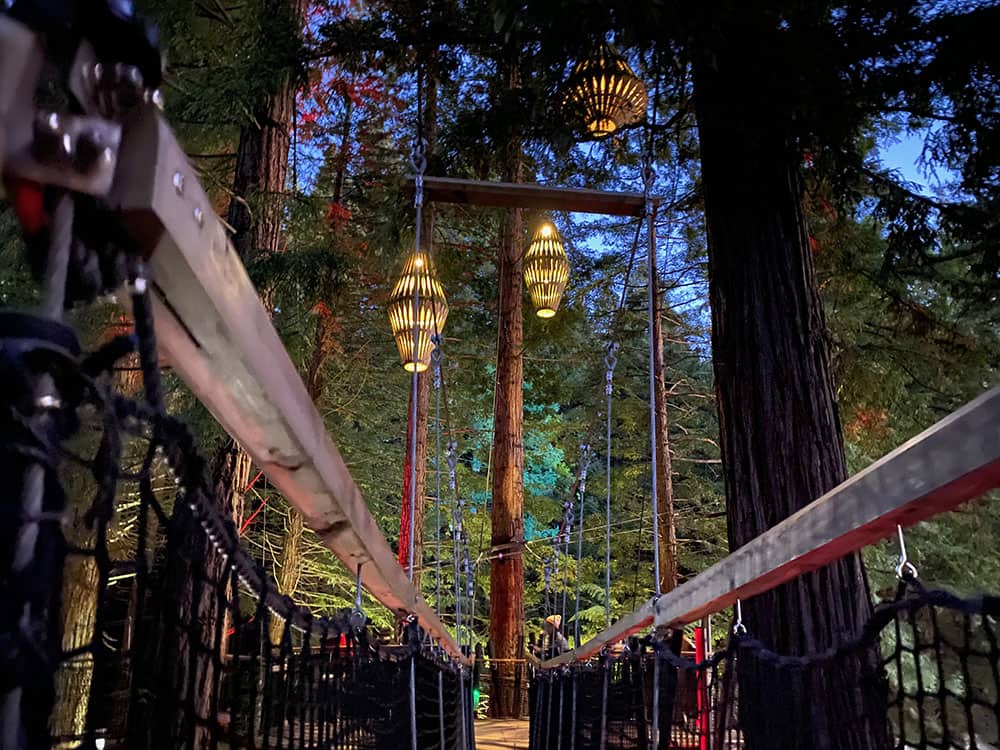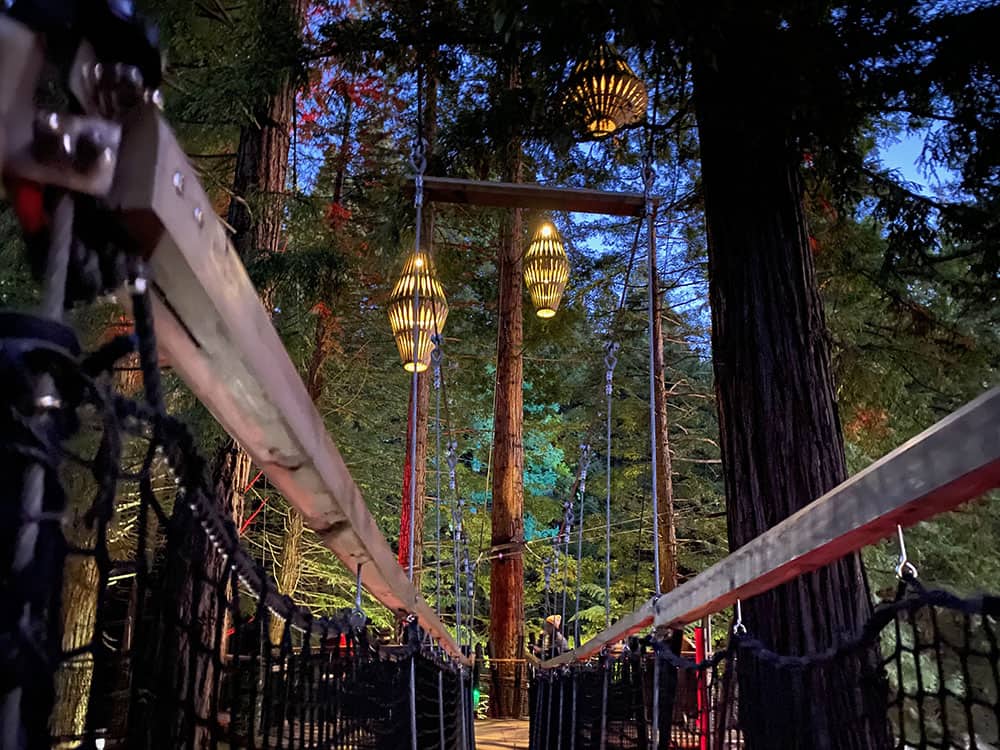 Day 3: 2 May
Today we head off to Mt Tongariro with a quick stop at the Aratiatia Rapids just out of Taupo. I love watching the water being released (it happens four times a day) so am timing this for a photo op.
Lunch today is at the top of the new Sky Waka up Mt Ruapehu! There are two cafes up here so you can take your pick (own cost). Then we'll take the gondola down and check into our accommodation in the heritage wing of the iconic Chateau Tongariro.
This afternoon is free to enjoy several short walks in this magnificent landscape.
Dinner at the Chateau tonight is included and will be a two-course meal so you can peel off to bed at your leisure.
Today's inclusions: breakfast, coach, driver, Sky Waka ride, dinner and accommodation.
Day 4: 3 May
We'll check out after breakfast and head towards Taupo for some free time to hit the shops.
Optional extra is to take a cruise to the Maori Carvings on the lake with a homemade muffin and hot drink included. ($31pp)
On our way back to Auckland we'll stop in at the Lava Glass Sculpture Garden set in an acre of manicured grounds with more than 600 glass pieces of flowers, kore, mushrooms and a 15 piece glass waterfall – plus some time to shop for stunning glassware.
Arrive back in Auckland approx 5.30pm to Sky City Hotel.
Today's inclusions: breakfast, coach, driver, admission to Lava Glass Sculpture Garden
Costs
This 4-day/3-night weekend is $2,095 per person, based on one person per room (because I know most of my guests love to have their own room!)
If you bring a friend/partner they pay $1,600 (or split it and pay $1,847.50 each).
Secure your spot with a $200 deposit. The balance is due 30 March.
*This tour requires a minimum of 6 guests to go ahead. Max 12.
Costs include:
• Luxury coach with driver for 4 days
• Hotel accommodation for 3 nights
• Breakfasts each day
• 1 lunch
• 2 dinners
• Entry into attractions with guides
• Your host, Megan Singleton
• Lots of laughs! (Ok, they're free :D)
Email me on megan@bloggeratlarge.com if you'd like the registration form.