I've been chatting with Glenn Williams on Radio Live about my top picks for travelling in 2012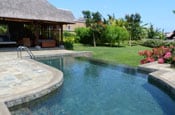 Most romantic destinations
Delicious Mauritius is where the amazing new Club Med private villas are. We're talking bathing in your own infinity pool and butler to wait on your every need. Fly direct from Melbourne.
Click here for my review on the Club Med Albion Villas >>>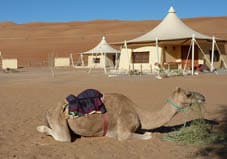 Or how about taking your love to one of those luxury tents in the desert of Oman? I stayed at the stunning Desert Nights Camp in between 2 golden sand dunes – and so should you!
Click here for my review on a whole bunch of stuff to do in Oman, including staying at the luxury Desert Nights Camp >>>
*******************
Best shopping trip for 2012
It has to be this Shopping Tour in Shanghai, designed by a kiwi woman for western tourists who want quality clothes (I got a fabulous cashmere coat), luggage, jewellery, ceramics and even silk duvets and pillows.
Click here to read my Shopping in Shanghai blog >>>
*******************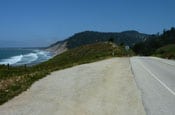 Best roadie for 2012
I LOVED this drive up California's Pacific Coast Hwy from LA to San Francisco. You can put your foot down and do it in a day, but we took 5 days and stopped at Santa Barbara, Big Sur and Santa Cruz. Magic.
Click here to read my blog with a 5-day itinerary of places to stay and things to do along the PCH >>>
*******************
Weird travelling experiences to try in 2012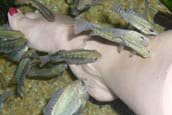 If you haven't had your feet nibbled by flesh eating Doctor Fish then you should try this "spa" treatment. Read about my freaky fish eating foot spa here >>>
Or if you're in Philadelphia, pop into the Mutter Museum and check out some of the freakiest medical examinations on things like the world's largest bowel, the autopsy on the first Siamese Twins, shrunken heads and human leather. Read my blog on the Mutter Museum here >>>
*******************
Easy tips for taking great travel photos
You don't need an expensive camera to take great photos. Just a few tips and you're away. Check out my blog here and examples of pictures you can take that you'll want to put on your wall (or at least post to Facebook). How to take great photos >>>
*******************