Over the years I've had luggage get ruined, as you do. Mostly fabric bags which would be ripped by heaven-knows-what. I truly think some baggage handlers must carry ice picks to slash and pull lugagge out of planes.
I bought my first hard-shell suitcase about 3 years ago in Kuala Lumpur with a TSA lock for secure travel around the world lest someone 'Schappelle Corby' me. This one though had a key lock and lo, MAF here in New Zealand was inspecting my bag in my absence (a lost luggage story you don't want to know about!) and they snapped the key in the lock. My only key. Fortunately for me they took full responsibility and replaced the bag. It was deemed that an Antler suitcase was the closest fit and that is now my bag of choice.
So here's why I love Antler:
It has 4 swivel wheels for easy peasy gliding through airports and hotel lobbies and weighs only 4kg (medium size) so less chance of paying for overweight luggage. It has a combination TSA lock so there's no risk of snapping or losing keys. The shell is a high-tech ABS material which is practically crack-proof, but is somehow remarkably malleable for when I over shop and need to stuff all manner of purchases into it! It opens in two halves, so I use this for dividing my lighter weather gear and warmer gear, and a zipped in mesh bag secures one side of luggage. Love love.
And here's the best part: I'm now selling Antler and Voyager luggage in New Zealand and you'll have it on your doorstep in 3 working days (or faster actually).
Jump here to shop at my new online store!! >>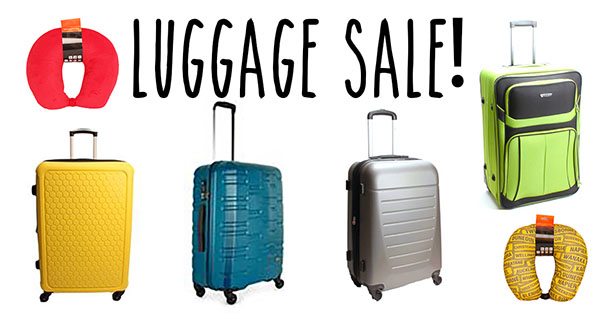 Save
Save
Save