If you've ever fancied stomping on the Queen's stomping ground, you can. Ever since the royal household were forced to tighten their spending they began making a little cash on the side in the form of tours through their house.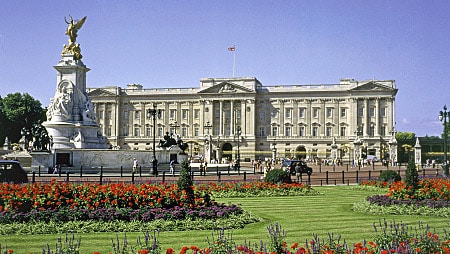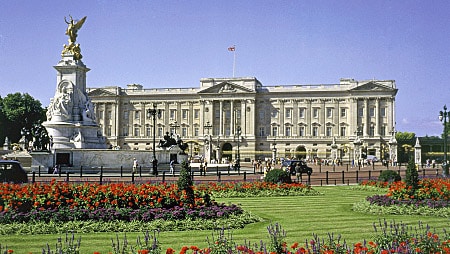 Well, you're not reallllly going to get inside Her Majesty's living quarters, but close enough to pretend you were a (belated) guest at the royal wedding. And as if just the building and garden weren't enough, there is a brilliant Faberge egg exhibition on too.
This year's exhibition at the annual summer opening of Buckingham Palace will 60 photographs for 60 years of the queen.
Buckingham Palace serves as both the office and London residence of Her Majesty The Queen, as well as the administrative headquarters of the Royal Household. It is one of the few working royal palaces remaining in the world today.
You can also hang around and grab a bite at the Garden Cafe or wander said gardens in the hopes you will find a royal family member.
The Palace is open daily from 9.45am–6.30pm this summer from 30 June to 8 July and 31 July to 7 October. Tickets £17.50 adults, £16 over 60s/students, £10 under-17s, under-5s free; family ticket £46 (2 adults and 3 under-17s).
Book here at The Royal Collection >>>