We've all seen the 1950s pouty red-head blowing kisses from the side of Jucy Rental vans and cars roaring up and down the countryside in their lime green and purple kit. Well now Jucy Lucy is all set to kiss you goodnight in her very own budget hotel.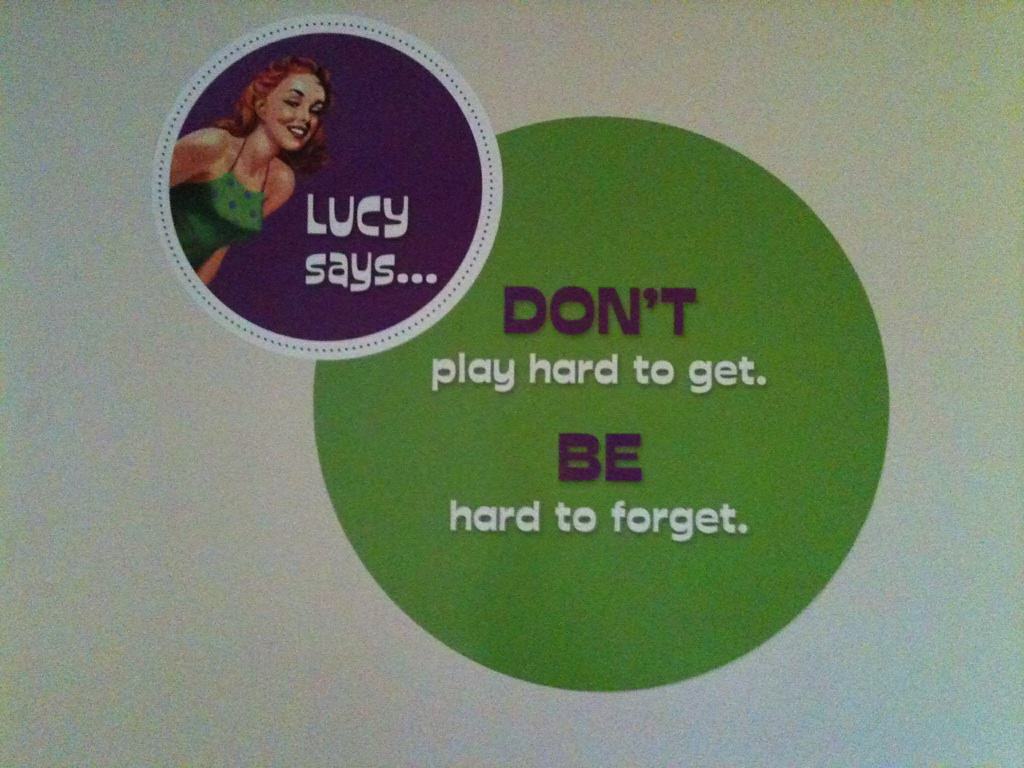 You'll find the brand new Jucy Hotel, right in the heart of Auckland's CBD, with her trademark lime green and purple screaming out from the blandness of Emily Place. This is a budget hotel (read backpackers) with 60 rooms sleeping from 1 to 4 people, with and without ensuites.
For this end of the market, it's amazing value. The place is funky and clean, the colours are startling (not sure what it'd be like waking up after a big night at nearby Vector Arena and the ensuing aftermath).
All the Jucy staff seem to look the same (or am I just getting old??). Long dark hair, doe eyes, hot bodies and luscious lip gloss (and I mean you Tim and Dan). This is also the new head office of Jucy and their open plan offices have those great big bean bag "fat boys" (in lime green of course). Their meeting rooms are designed like 1950s booths at the local diner.
All they need is girls on roller skates bearing maltshakes and fries.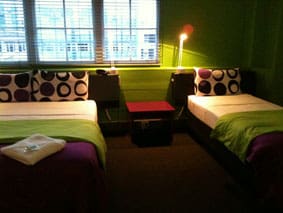 If you're visiting Auckland and looking for a cheap and groovy hotel, check out Jucy Lucy.