About two hours north of Noumea, 8km before the beautiful beaches of Borail, is the New Zealand WWII cemetery.
It'd be easy to miss, hidden discretely in a field behind a stand of majestic trees, but fortunately my guide knew exactly where to go.
This land was made available by Charles Goussard, a local of Bourail, as the permanent resting place for New Zealand soldiers killed in the Pacific during WWII.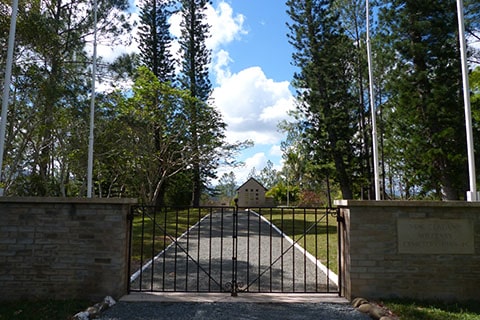 There are 7 sailors, 161 soldiers and 78 airmen who fell in the Pacific between 1939 and 1945. While there was no fighting in New Caledonia, their bodies were brought here to be buried.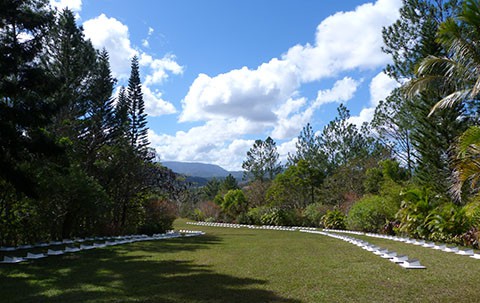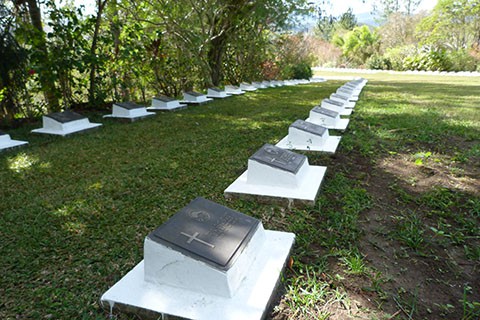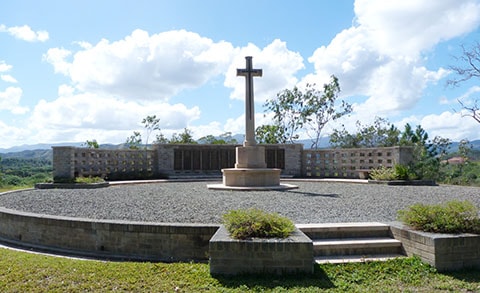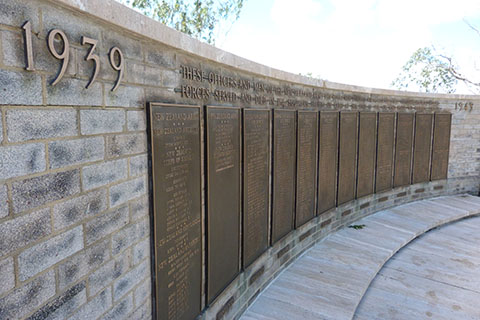 The memorial wall bears the names of 25 soldiers, 252 airmen and 3 merchant seamen, as well as 25 soldiers from the Gilbert and Ellice Islands and 145 from the Solomons whose bodies were never recovered.