NEW ORLEANS & MEMPHIS TOUR
BLUES • JAZZ • BBQ • BASKETBALL
March 17-26, 2019
___________________________
See my upcoming hosted tours here >>
If a music tour in the USA is on your bucket list, then this one will tick the box AND comes with seeing a live basketball game featuring our very own Steven Adams!
We've planned this tour as a land-only package, so that you can take advantage of your preferred flight options to the US and choose whether you want to fly via LA, San Francisco, Chicago, Houston. We can make those arrangements for you, but we know that some of our guests want to arrive earlier or add a few days on at the end.
This 9-night tour begins in New Orleans and ends in Memphis and includes a basketball game between the Memphis Grizzlies and the OKC Thunder on March 25 in Memphis!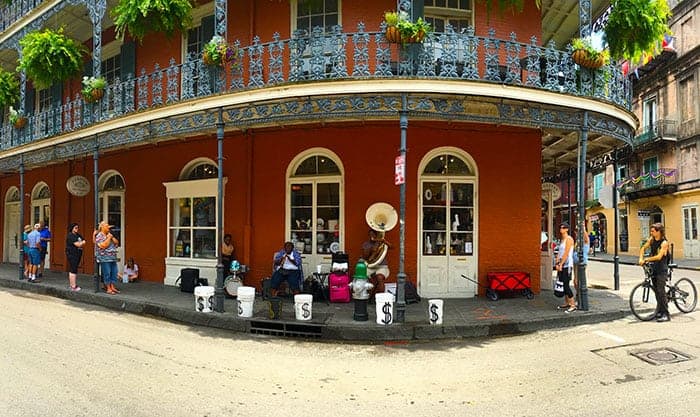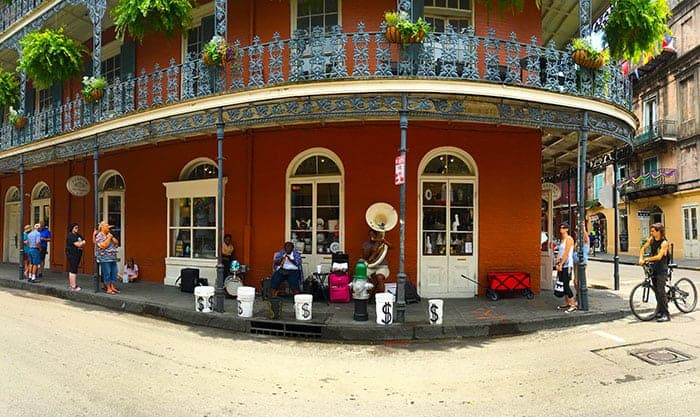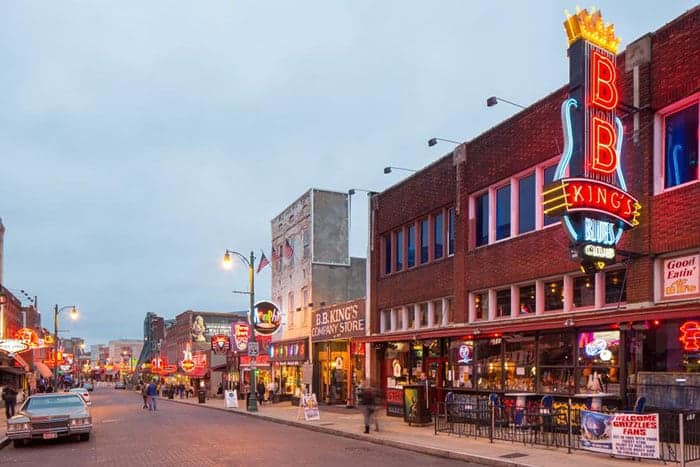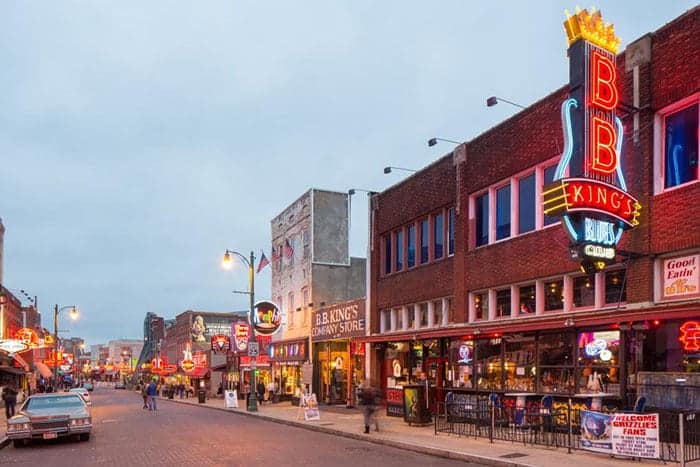 So what's the itinerary for this tour?
17-20 March
Meet in New Orleans. We'll stay in a boutique hotel in the heart of the French Quarter and I'll be able to take you to my favourite jazz bars and make suggestions for activities like cemetery tours, cycle tours, a cooking class (gumbo anyone?), cocktails in old bars dating back to Napoleon. You can eat sugary donuts (beignets) for breakfast and enjoy everything the Crescent City has to offer with loads of free time to explore the French Market, browse the many local art galleries and throw a few bucks in the buckets of the incredibly talented street musicians.
New Orleans has some of the best live music bars you'll find in the US. You might like the acoustic jazz at Preservation Hall or tap your toes with jazz legend Ellis Marsalis at Snug Harbor. But there's more than jazz in New Orleans, so you'll enjoy learning about zydeco and dixieland – as well as some classic rock bars.
New Orleans has some wonderful, legendary restaurants that you might want to try like Antoinnes, Brennans, Galatoires (where jackets are required for men – but don't worry they keep some spares on stand by!) It's also home to modern fusion cuisine with Michelin chefs and Master Chef contestants starting their own businesses here. And then of course you'll want to try the gumbo or po-boys or jambalaya for lunch.
21 March
Houmas House Plantation. We'll leave New Orleans via private coach and visit this restored sugar or cotton plantation and stay the night in your own luxurious villa, reliving our best Scarlett O'Hara or Rhett Butler with a meal together. Costumes optional! (Just joking – they would take up too much space in your luggage 🙂
A tour of the homestead is included as well as a sumptuous dinner in the Carriage House which was recently built after the new owner found 100-year old plans and had it built!
22-25 March
Memphis. We'll travel by private coach which will take most of the day. You'll see a lot of the mid-west countryside and I will do some research on whether we stop in Jackson or somewhere else for a wee break (literally). We'll stay four nights in Memphis a couple of blocks from iconic Beale Street and will take a tour of Graceland to see Elvis Presley's house including the Jungle Room and get a glimpse into his lavish lifestyle.
We'll also hit up the bars on Beale Street where BB King's Cafe is located, along with plenty of live music, all within walking distance of our hotel and also the FedExForum Stadium – home ground to the Grizzlies.
We'll eat Memphis BBQ where smoked meats just fall apart in front of you and you can have a good dollop of Mac n Cheese and coleslaw on the side! Located near my favourite BBQ restaurant is the Lorraine Motel where Martin Luther King Jnr was shot. It is now home to the Civil Rights Museum and the stories of the fascinating civil rights movement in the United States. And if you're a gospel music fan you can go to the famous Rev Al Green's church on the Sunday if you wish.
March 25 we have tickets to the OKC Thunder v Memphis Grizzlies basketball game to see our very own Steven Adams doing his work on the court.
Tour ends March 26 in Memphis.
Cost:
NZ$6,299pp twin share for the 9-day land package, including all accommodation, breakfasts, game tickets, transfers, sight seeing activities (as described above) and a couple of dinners together.
You may wish to add on extra days in Nashville or arrive earlier via LA, San Francisco, Chicago or Houston. We can make these arrangements for you.
___________________________
If you're keen and would like to chat, feel free to call me on 021 777 770 or email me at megan@bloggeratlarge.com. Alternatively you can phone Glen at House of Travel Ellerslie on free phone 0800 323 333 or email garmstrong@HOT.co.nz
___________________________
This tour is being arranged by Megan Singleton and Glen Armstrong at House of Travel Ellerslie.
GENERAL BOOKING CONDITIONS:
TOUR PRICE INCLUDES
Hotels as detailed in the final itinerary
Coaches & transfers as detailed in the final itinerary
All sightseeing, excursions and entrance fees as in final itinerary
Basketball tickets. Please note that it is out of my control whether Steven Adams will be playing, but we will see OKC Thunder v Memphis Grizzlies
Meals as detailed in the final itinerary
Tipping to local guides, drivers, porters, etc
Megan Singleton as your tour escort
TOUR PRICE EXCLUDES
International airfares
Passport & visa fees
Travel insurance
Optional excursions and sightseeing not in the final itinerary
Meals, other than those stated in the final itinerary
Drinks with meals or otherwise
Items of a personal nature (e.g. medical expenses, laundry, phonecalls, souvenirs, etc)
PAYMENTS
Deposit – $750 per person payable to secure your place.
Final Payment Due – December 15, 2018
Your tour reservation will be confirmed on receipt of deposit and completed House of Travel booking form.
Payment in full is required at time of booking for reservations made after December 15, 2018.
If payment is not made by this date, bookings may be cancelled.
Travel documents and instructions for joining your tour will be sent to you approximately two weeks before departure from New Zealand (providing full payment has been received).
MINIMUM NUMBERS
Tour costs are based on a minimum of 10 tour members. House of Travel Ellerslie reserves the right to cancel the tour if this number is not reached. If this happens your $750 deposit will be fully refunded.
INTERNATIONAL TRAVEL
House of Travel would be happy to make your international travel arrangements for you once you decide when you want to go and if you'd like to stop anywhere else pre or post the tour.
AMENDMENTS
Should you wish to alter your arrangements after your original booking, you should advise us as soon as practical and we will do all we can to meet your requirements. Any arrangements requested that differ from or add to the group booking may incur an amendment charge of between $50 and $75 to cover administration and communication costs involved, plus any charges from principals.
CANCELLATION & REFUNDS
Tour Arrangements: If you find it necessary to cancel your holiday, monies will be refunded less a cancellation fee per person as follows:
Cancellation once deposit paid – $500.00
Cancellation after full payment – Non Refundable
(Generally from between 90 – 105 days prior to departure)
We commit to offering you as much of a refund as possible whenever possible depending if we are able to resell your place.
We will retain a minimum of $500, plus any cancellation fees levied by suppliers where your cancellation affects the cost to the group, or affects the size or viability of the group. Cancellation conditions may vary by supplier.
No refund is available for cancellation after commencement of tour arrangements or on any services not used. Should you encounter any problem on tour it is always better to try and solve it on the spot with the tour operator.
If this is not possible and you wish to lodge a complaint, this should be done in writing within 30 days of completing your tour.
Sightseeing: No refunds will be made to passengers who elect not to participate in the sightseeing tours included in the itinerary.
Name changes may require the cancellation and rebooking of your air fare portion at your expense. Amendment fees and fare differences may be incurred.
TRAVEL DOCUMENTS
Prior to confirming your travel arrangements, you should check that your Passport will remain valid for at least 6 months after your return to New Zealand). You must carry your Passport with you throughout the entire duration of the tour.
You will need a current ESTA Visa.
A Returning Resident's Visa is required for holders of other than NZ Passports. Talk to House of Travel Ellerslie about this.
It is your responsibility to obtain a visa for your travel.
TRAVEL INSURANCE
Travel insurance is compulsory for everyone on this tour. You agree that we will have no liability for any loss or damage of any kind (direct, indirect, consequential or otherwise) you may suffer resulting from cancellation, loss of luggage and personal property, medical expenses, and the effects of accident, however it is caused. It is your responsibility to insure yourself fully with a comprehensive policy that includes provision for emergency evacuation.
HOUSE OF TRAVEL ELLERSLIE
House of Travel Onehunga Ltd trading as House of Travel Ellerslie since 2004. Part of the House of Travel group and a member of TAANZ. House of Travel Ellerslie is owned and operated by Glen Armstrong and Tania Matselskaya