Note: since its launch in Glassons, Pony has moved into its own premises in Newmarket
__________________________
If you haven't visited Newmarket lately, you're in for a big surprise. First there's a whole new fashionista street behind the Rialto. Osborne Street (off Teed Street) has been made-over and now bursts with designer labels, new footpaths and trees. Then over on Broadway the new flagship Glassons has opened in the old Hallensteins building with a fancy Blowdry-Bar called Pony Express.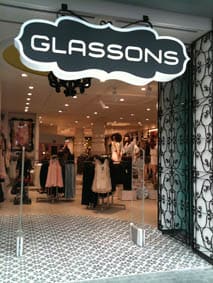 Opened by award-winning stylists Mana Dave and Kelly Latu from Blaze Hair – just up the road – this is the place to drop in for a quick follicular makeover for $35 – $45 (depending on whether you get it washed or not). They have a "menu" of 8 styles for up-dos and other tress-taming techniques. Or you can pop in and just have a wash and dry before work – or the posh drinkies you're off to with friends after 5.
Modelled on Top Shop in London, the blow-dry bar is sure to take off, especially as school ball season rolls in. Or those of us who fancy a little lift of an afternoon.
Bookings are recommended, but you can drop in and try your luck.
Pony Xpress Pony Xpress
Open Monday-Thursday, 8.30am-6pm; Friday, until 7pm; Saturday 9am-6pm; Sunday 10am-5pm. Phone 09 520 5086 for bookings.