I'm so excited!!!
I've always wanted to have a shop. Haven't you? I feel like it's every little girl's dream: playing shopkeepers, then graduating to librarian just so you could stamp the books with the push down stamper.
Well this week one of those dreams came true with the purchase of my new domain name: travelstore.co.nz (#doingahappydance) and the redesign of my luggage and travel accessories store that I have been working on for the past six months, testing the product that people like the best, ironing out shipping and payment options and choosing the right images that smack of holiday!
So today is the day that I officially roll out my shop because I know that luggage stores are hard to find these days. Ones that have top quality, beautiful pieces that you won't find hundreds of on the carousel when you look for your bag.
I have been very fussy about the pieces I have included. I want top quality, light weight, great colours (although I do sell black too!) and every item is shipped from within NZ, so no waiting for weeks while something comes from China.
And as a special opening deal I am GIVING AWAY a gorgeous hardshell rolling suitcase!
Sorry, but at this time I can only ship in New Zealand.
Please jump over to the TravelStore.co.nz and have a look – and be in to win!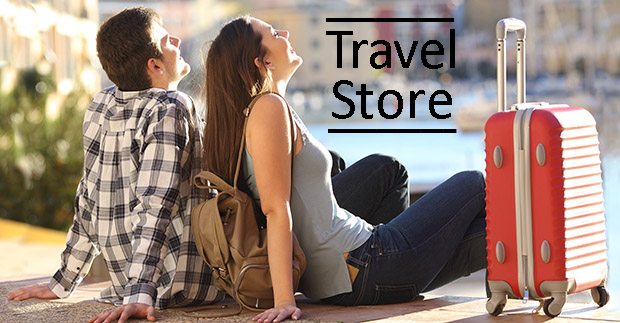 Save
Save
Save