As part of my Tahiti on the Cheap story I wrote for the NZ Herald, I whizzed around the local supermarket, Carrefour, in Papeete to compare prices. And I say baloney to all those people who say Tahiti's soooo expensive!
I mean if you're not going to venture out of your resort and just consume cocktails at the bar, then sure. But if you go for a look around and especially if you stay in a hotel with a kitchen (like the Manava Suite Resort in Papeete) then you can shop at the HUGE Carrefour supermarket (it sells everything from shoes to TV sets and groceries) for gooey French cheese from about US$3 for a wedge, a fresh baguette for $2. Hinano beers (the local brew) are about $2 a can and I bought a nice bottle of French red for about US$17. (I find it easier to convert 1700 Polynesian French Francs (CFP) to US$17 than do all the calculations and take away the number you first of for the Kiwi $.)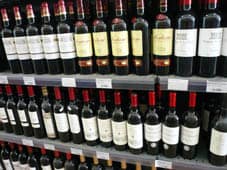 I went to the Papeete market (Le Marche) in the morning and could have bought fresh tuna even cheaper than the supermarket, but suffice to say a huge piece – big enough for sashimi for 10 people – is under US$7. The market opens at 5am til 5pm and early is best, although 4pm is when the fishermen arrive with their daily catch.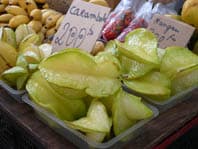 So this way, save a little on eating out and spend your money on black pearls, SCUBA diving trips, upgrade to an overwater bungalow or organise a private motu picnic and make Tahiti the holiday you've always dreamed about.