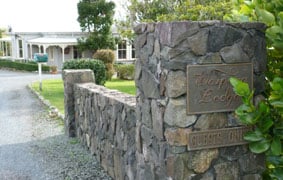 Remember that ad campaign that went 'don't leave town till you've seen the country'? When I was 17 my parents took heed of the advice and off we went on a 2-week driving tour around the South Island before I headed off to the US as an exchange student.
With all due respect to the West Coast – it was quite possibly the most boring few days of my life. Except for the glass blowing in Hokitika. Today, with a grown-up appreciation of wine and the quaintness of New Zealand that kids can only wonder what their parents are on, I probably should return.
But it's true that everything comes back into fashion again, albeit with a slightly different twist. Just like 80s fashion and music is back in the shops (yes, even the shoulder pads) 'seeing the country' has come back around. But the term now is 'staycation'.
Staycation is the buzz word for not just recession holidays, but those who wonder what all those hundreds of thousands of tourists come here for each year. A staycation doesn't mean hanging round at home doing 1000-piece jigsaws, it means – in my case anyway – jumping in the car and heading to Northland for five days to be a tourist in my own country.
We set off crawling through Friday afternoon Auckland traffic to Waipoua Lodge, a little piece of luxury on the edge of the Waipoua Forest – home to the mighty kauri Tane Mahuta. Dinner was going to be prepared for us, but due to a couple of motorway accidents (not us!) we were only arriving in Whangarei at 8pm so had called ahead to let our hosts know.
Waipoua Forest is on the west coast of Northland just past Dargaville. Again, I can only wonder why you'd live in Dargaville. Dragaville, someone unkindly called it. However it was dark, so giving it the benefit of the doubt we planned to return the next day and have a proper look. Meanwhile our Scottish host and chef Gordon McEwen had given me directions over the phone: if we went in to the forest we'd gone too far. We went too far.
But happily, after a 3-point U-turn on the shingle road, we pulled up at the really gorgeous Waipoua Lodge (the outside light was on just as Gordon had promised) set in native bush and met he and his wife Elisabeth, managers of the lodge.
Owners Chris and Nicole Donahoe bought the historic kauri homestead in 2003 and after extensive renovations have made the most of the morning sun in the breakfast room and long afternoons on the back porch or library/sunroom overlooking the garden, where a few rabbits played, and forest. The history is preserved in open fireplaces, high ceilings and native floorboards, as well as fascinating photographs and newspaper stories framed on the walls of the main lodge. They have since sold the lodge to Ian and Fran Farrant (read my blog here about the cooking weekend I went on at Waipoua!)
There are four self-contained apartments, or cottages, each uniquely different with high quality linens, claw-foot bathtub and separate shower, a living area opening onto a veranda, and kitchenette (although breakfast and dinner is included). Our cottage was the closest to the spa pool set in the forest with moreporks keeping us company. The key to privacy is simply hanging your towel over the gate and other guests will wait their turn.
And still on the topic of buzzwords, sustainability is important to NZ tourism these days. Waipoua Lodge joined the Northland Sustainable Tourism Charter in 2005 which is all about businesses being committed to sustainable practices that 'protect and enhance the natural, cultural, social and economic development.' They use eco-friendly products in the kitchen and bathrooms, grow organic food, use local suppliers where possible, recycle and the list goes on…
But the bottom line is, we loved it. It was quiet, peaceful, luxurious. The food was delicious. The hosts were incredibly friendly and helpful with ideas of things to do the next day and I'd definitely return for a special occasion or a weekend escape.