Ok, this post is for the girls…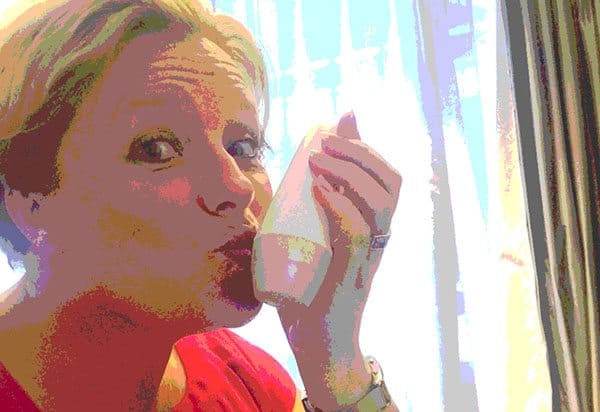 It's about the secret subject of sweating and chafing in hot and humid climates and what you can do about it to make your day more comfortable – and less embarrassing!
It's a bit of a departure from my usual travel blogging I know, but since I'm in Hong Kong where it's 32˚C as I type (about 90˚F) with humidity off the charts, I thought I'd share one of the best tips I've ever learned: antiperspirant deodorant.
This is a girl's best friend! Truly, even your BFF will trade you for this.
But the key is application. Antiperspirant is just that. So yes, slather it on your armpits, but also (and this is where we lower our voices and talk in a hushed whisper) roll it everywhere you sweat. Under your boobs, down your spine, over your inner thighs (this is just between us, right?)
And here's another astounding fact: if you're not one of those girls blessed with a thigh gap, you can wear skirts without tights with this technique! Even in 30+ days with a million percent humidity, you'll not chafe and you will wear a smile with your skirt.
There, now go try it and send me a wink if this life hack has saved your day ')
Oh and if you think any of your besties would love this trick, you can share via those little social buttons below!
Reader tip: this also works on feet!