When a five-day trip to Canada's British Columbia was on offer, it took Tash McGill about 3 seconds to shuffle her calendar and board that Air New Zealand plane… Here's the first of her Canada series taking in the bars, slopes and outdoorsy action of British Columbia.
________________________________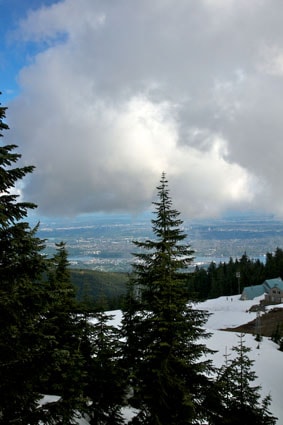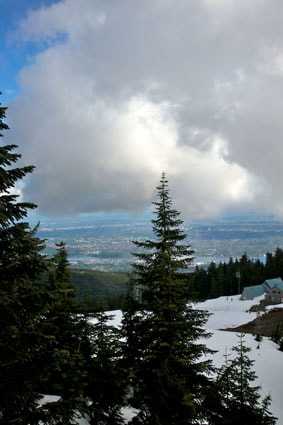 Vancouver is often lauded as a sister city of Auckland and it's easy to see the similarities. Not only is it built around stunning harbours and water activity but the locals have that funny mountain-to-sea-to-city mentality that makes you at ease.
It's also super easy to get to – almost as easy as LA or San Francisco, bar the ever-increasing popularity of the route – and is fast becoming one of the favourite OE destinations for young Kiwis setting off because there's no problem getting a 1 or 2 year working visa, and there are plenty of ex-pats already here so it's easy to feel at home fairly quickly.
Unfortunately for us it was a little too like home on our arrival – chilly and rainy, highly unseasonal for late May. However, our spirits would not be dampened! Just like any vacation, should the weather turn foul, it's time to turn to gastro treats and luxurious hotels!
We'd arrived on a mid afternoon flight via San Francisco (Air New Zealand's direct route was full!) and immediately checked in for our 2 night stay at the Coast Coal Harbor Hotel.
The name is a throwback to the harbour location's history, but the building is anything but old-fashioned. Only completed in 2009, it's sparkling clean, spacious and extremely eco-friendly. Even the waste bins were colour-coded (all three of them!) for recycling.
Location-wise, Coast Coal Harbor is close to Vancouver's famous seawall (think Auckland's Okahu Bay to Kohimarama) so it's easy to get out and about for a little exercise or equally close to the main shopping drag, at the intersection of Granville and Robson Rd.
My suggestion is start there for shopping (yes, there is an Urban Outfitters and H&M) then move through the smaller districts as you feel your way through the city. Other adorable downtown neighbourhoods like West End and Gastown feature the more unique and boutique stores of the emerging design and creative sector including some up and coming Canadian fashion design.
I'm a firm believer in defeating jetlag by perseverance but it was far too early in the trip to shop just yet, so off to dinner it was despite the super-king bed and enormous bath beckoning!
Just ten minutes from the hotel, we arrived at Chambar, one of the outstanding dining experiences of the trip. Chambar is a multi-dimensional space that suits both an intimate cocktail or after-work drink with friends, cosy small dining spaces to tuck into with a select few or the lofty, bright larger dining room at the back with tables for 6 to 12. We asked for the kitchen's recommendations on appetizers before ordering our mains and the seasonal spot prawns that came out were tasty and sweet.
Vancouver and the whole British Columbia area have a sustainable fishing programme called Oceanwise. You'll see the symbols on menus all over the region, a real treat for diners who care about the future of their favourite foods and environmental impact. As well as being a delight to eat locally sourced produce, drinking the local vintages is even more delightful. Chambar's sommelier (in-house wine expert) Robert Stelmachuk is definitely an expert in the field. With 25 years experience in the industry, his wine list perfectly complemented the menu and his selection of BC wines for us to try was exquisite. My favourite of the night was the Nichol 2008 Pinot Noir, entirely sourced from the Naramata Village. If you have the time, heading into some of wine districts of BC is worth it. On previous trips I've not thought much of local product, but this trip and with Robert's palate pointing the way, I discovered some real gems.. and more than the usual ice wines the region is known for globally.
But more on that later! 4 courses, 3 wines and a cocktail later there's a bed calling my name but the experience of Vancouver has started well!