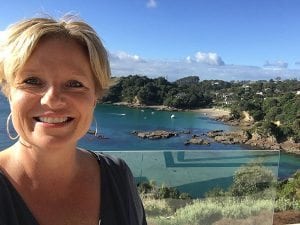 I'd love to help you get your destination or business in front of my thousands of wonderful readers!
Blogger at Large receives over 120,000 page views per month, has 11,200+ Facebook fans, 5,600+ Twitter followers and over 5,500 newsletter subscribers. DA 39.
________________
Let me tell your story
I work with destinations and brands to create native advertising. That means authentic editorial and video content that fits within the look and feel of this site, that captures a unique story and has links to your company.
I offer many sponsorship options based around your goals and budget across several forms of media. In fact some even call me a "triple threat": online, print and radio. I like that! 🙂
We will work together on your objectives for a flat rate (no capped CPCs!) so you can get content published on your timetable, hitting your key messages and together we can share it socially for even greater reach.
________________
Getting social!
I especially love working with brands who love social media. Working together on a campaign that incorporates blog posts and social media updates during and after a press trip provides really great reach and gets more people exposed to your destination or company. Brands who understand that a Twitter Favourite just means "meh", but a Retweet means all your followers get to share the experience – and hopefully plan to visit – is who I love working with. Brands that want to also promote my blog posts on their Facebook page see huge engagement and that's a win for everyone.
________________
Add media training to the fam trip!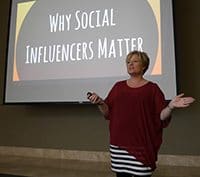 I have spent three years writing and delivering workshops to help destinations, brands and tourism operators grow their business and their bottom line. These include: Hosting Media to Get What You Want, Blogging Training, How to Work with Bloggers and Influencers, Demystifying Content Marketing and Social Media, How to Write Like a Thought Leader, Social Media Strategies After a Crisis. For more details on these training programs, click on my training site here >> megansingleton.co.nz
________________
Some of the brands I have worked with include: American Airlines, Air Vanuatu, Air New Zealand, Emirates, Go Kiwi Go, Vanuatu Tourism, Victoria Tourism, Macau Tourism, Hong Kong Tourism, Christchurch and Canterbury Tourism, Florida Keys Tourism, New Orleans Tourism, Dallas & Fort Worth Tourism Bureaus, Santa Monica Tourism, Sonoma County, Beverly Hills Tourism, West Hollywood Tourism, Palm Springs Tourism, Utah Tourism, Skyscanner.co.nz, Booking.com, Royal Caribbean Cruise Line, Carnival Cruises, Peppers Resorts, Tourism Holdings Ltd, Outrigger Hotels and Resorts Fiji, Heritage Hotels, Ziera Shoes, Navman, Huawei Watch
________________
Advertising packages
This is an idea of what we can do… But I'd love you to get in touch and we can create a bespoke plan that suits your budget and objectives.
• Sponsored post: If your business aligns with my readers, I am happy to run sponsored posts with a do-follow. Email me with your proposal and please disclose who the brand/client is as I get too many vague emails with no info and you won't get a reply.
• Combo: A solution combining all of Megan's outlets across radio, social media and this blog.
• Video: After filming short travel snippets for TVNZ several years ago, I'm thrilled that online video has now reached the numbers that it is viable for brands to get into. I have just finished filming five short segments in Vanuatu, each with a call to action. Here's a link to have a look >>>
PLUS all posts come with fries! That means they are all promoted in my social media outlets and included in my monthly newsletters!
________________
What they say:
"As online presents increases for many business, especially tourism, I looked for someone who could add value to our New Caledonia tourism activities in the New Zealand marketplace, someone who could build our awareness online and build that community which is now so important for any business. One name kept on coming up….Megan Singleton.
In just over a short period of 12 months, Megan took our Facebook from 300 to over 16,000 followers, truly amazing! Produced stories and articles in magazines, newspapers and radio broadcasts that gave us a wider reach and connected with our online target audience. Simply put, Megan went above and beyond her brief of what was required of her.
If you want to build your business, think community, think Megan."
– Simon Duffy, former General Manager, New Caledonia Tourism NZ
_________________________
Email me to discuss commissioning exclusive posts about your product or destination and I'll send you my media kit. You'll be surprised at how cost effective it is to drive traffic and love to your brand!
E: megan @ bloggeratlarge (dot) comSaveSaveSaveSaveSaveSaveSave