I'm so excited to announce escorted tours hosted by me to some of the best places I've been to in my 18 years as a travel writer then blogger!
I have been so blessed to have visited many countries and cities, hosted by PRs who have shown me some amazing hidden gems like underground ruins or little jazz bars or a cooking class and now I am hosting tours to take my readers behind the scenes to experience destinations like a travel writer!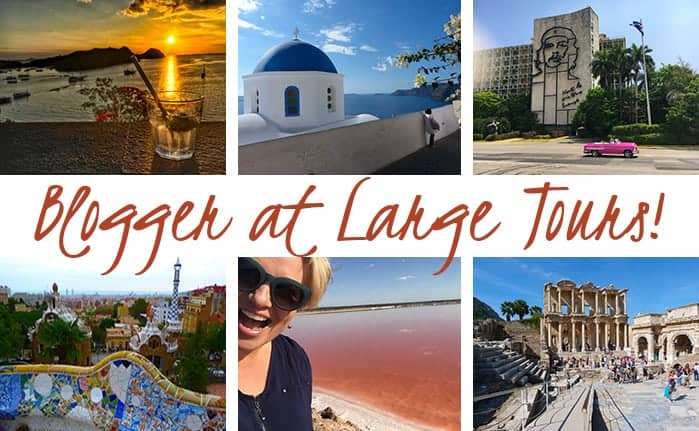 Working with travel agents and tour companies, I am putting together bespoke, small group tours – and I'm always happy to hear your suggestions on where to go next!
In 2017 I took my first group to Vietnam for two weeks starting in Hanoi and ending in Ho Chi Minh with some over nights on a boat in Ha Long Bay, Hue, Hoi An (where we got some great clothes tailored) then out of Ho Chi Minh (also known as Saigon). We visited the Cu Chi Tunnels and stayed with a local family in their BnB along the Mekong.
In 2018 we went to Italy with 12 people in September from Rome to Orvieto, Siena, Cinque Terre, Venice and out of Milan, so here are my plans for 2019 if you'd like to join us…
____________________________________
2019 Tours
March 17-25, 2019
USA: New Orleans and Memphis
Jazz • Blues • BBQ • Basketball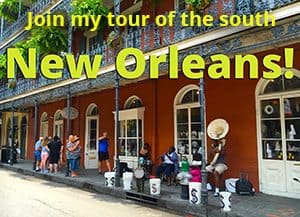 This trip will include New Orleans, one of my favourite US cities (I've visited six times) for some great live jazz and delicious creole food, staying in the French Quarter. It will then include a night in a beautifully restored plantation home on the banks of the Mississippi in your own private villa. THEN we'll travel to Memphis for Elvis, BB King and to see Steven Adams play with the OKC Thunder against the Memphis Grizzlies!
Click here for the itinerary and feel free to drop me a line on info@bloggeratlarge.com if you'd like to come. Group size 14 people (7 rooms).
____________________________________
August/September 2019
France/Italy
After a wonderful three-week trip through Italy in 2018, we are currently working through another European itinerary of three weeks which will be around late August-September.
Right now we are putting together an itinerary for France starting in Paris and heading down to the French Riviera staying in towns chosen for their cuteness and then stay in lakes area of northern Italy and end with 3 nights in Rome.
It will be a bespoke small group tour, ideal for singles, couples and friends who want to join a few like-minded travelers and myself as we spend time in little towns, stay in small boutique accommodation, meet some locals, shop at markets and twirl in circles at the astonishing history which will come alive with our local guides.
More details coming soon. Fill out the form below if you'd like to be kept in the loop.
____________________________________
13-27 October 2019
Highlights of China
We've put together an amazing Highlights of China tour covering pretty much everything you might have on your China Bucket List.
We'll start in Beijing to see the Great Wall, the Forbidden City, Tian'anmen Square, then take a high speed train to Xi'an to see the 2,200-year old Terracotta Warriors. We'll then go to Chengdu to see the giant pandas and visit the Panda Breeding Sanctuary. Then we'll have 3 nights on a 5-star cruise on the Yangtze River and finish with 3 nights in Shanghai for some amazing shopping where we'll get clothes made, prescription glasses made and enjoy more incredible food.
Price is based on a single person in their own room and is $6,995 including flights from Auckland, accommodation, cruise, trains and transfers, Chinese visa and most meals. If you bring a friend and room share you'll get a $1,000 discount.
Read the full itinerary here and contact me to book your spot. Maximum number 16.
____________________________________
If you'd like me to phone or email you about any of these tours, just fill in this form and I'll be in touch as soon as possible 😀