I'm back hosting international tours again and so excited to take my readers away to some of the most wonderful places on Earth.
If you're on Facebook I'd also love to invite you to join my private Blogger at Large Tours group so you don't miss any details.
Taking expressions of interest now on the tours below. Full itineraries coming soon.
"Thank you Megan for converting me to the world of small group touring, it was like travelling with a group of friends and family. Whether you are a couple, friends or solo traveller, I would highly recommend travelling with 'Blogger at Large'. Bring on the next tour!" – Kerrie 2019/20/21/24 (4th time guest)
About Megan's Blogger at Large tours
In 2017 I took my first group to Vietnam for two weeks starting in Hanoi and ending in Ho Chi Minh with some over nights on a boat in Ha Long Bay, Hue, Hoi An then out of Ho Chi Minh (aka Saigon).
In 2018 we went to Italy with 12 people via Singapore to Rome, Orvieto, Siena, Florence, Cinque Terre, Venice and out of Milan. Three of my guests to Vietnam came back to join me again.
In 2019 I hosted two wonderful tours : New Orleans and Memphis in March, and in October I took a fabulous group of 18 to China.
In 2020 I pivoted to hosting New Zealand tours and we explored Northland and the Bay of Islands in 2020, Queenstown and Central Otago in 2021, Nelson to Hokitika in 2022.
I wrote this post on the pros and cons of taking a small guided group tour or travelling on your own, that you might find interesting.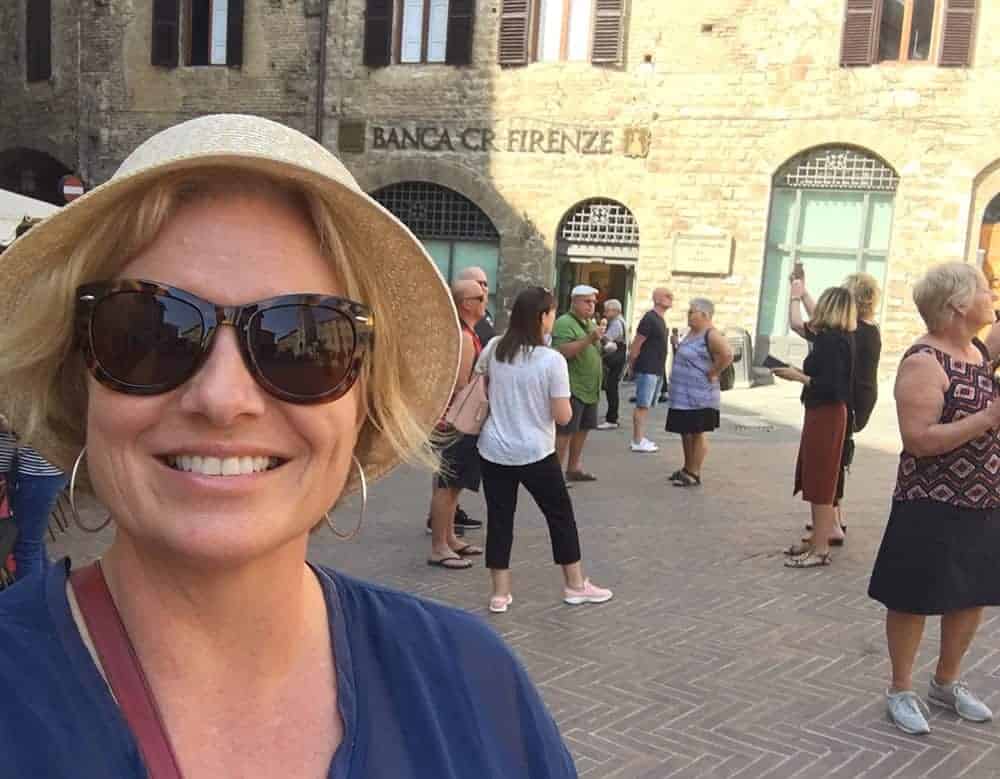 What they said:
"Congratulations on hosting the Tour you just hosted. I have to say that it was the most enjoyable and fun filledtrip I've been on. Your management and organisational skills are so good. We never had a problem about a mess up, or if we did, we didn't know about it. Chris, as our driver, was fantastic too, with his confidence and capable driving. So many thanks for such a successful holiday. I hope that next year we can do something else together again. All the best for your next venture." – Lola 2021
"I was fortunate to be part of Megan's Central Otago trip. It was fantastic with the right balance of organised activities and free time. I love the relaxed style travelling with Megan which allows for flexibility to do your own thing if required. The accommodation was fantastic too. A great way to travel with a small group of people which makes for lots of fun while seeing great places. And a fantastic time of the year to travel with the beautiful autumn colours. This trip is highly recommended." – Fiona 2021 (2nd time guest)
"I really had a great time on the Central Otago tour. I was a little apprehensive before the tour because I had not done this before and I knew no-one, but right from Megan greeting me and the others at Queenstown Airport I felt comfortable and knew that I would have a great time. And I did. The tour organisation was great, accommodation fantastic, food and wine were great, and my tour buddies and Megan and our driver became friends over the 10 days of our fantastic tour. Megan is entertaining, funny, thoughtful and caring and makes sure that everyone has a great time. I am looking forward to travelling with the BloggeratLarge again soon." – Maureen 2021
"Excellent tour, well organised with quality accommodation. Tour Guide Megan was great fun to travel with" – Leane & Steve 2021
If you'd to join one of my tours, drop me an email (megan@bloggeratlarge.com) or join my private Blogger at Large Tours Facebook page to be kept in the loop with upcoming plans.