If you're considering booking yourself onto a guided group tour but are a bit unsure about whether group travel is right for you, here are my thoughts on for whom they are best suited, and some pros and cons about taking a group tour over organising your own independent travel.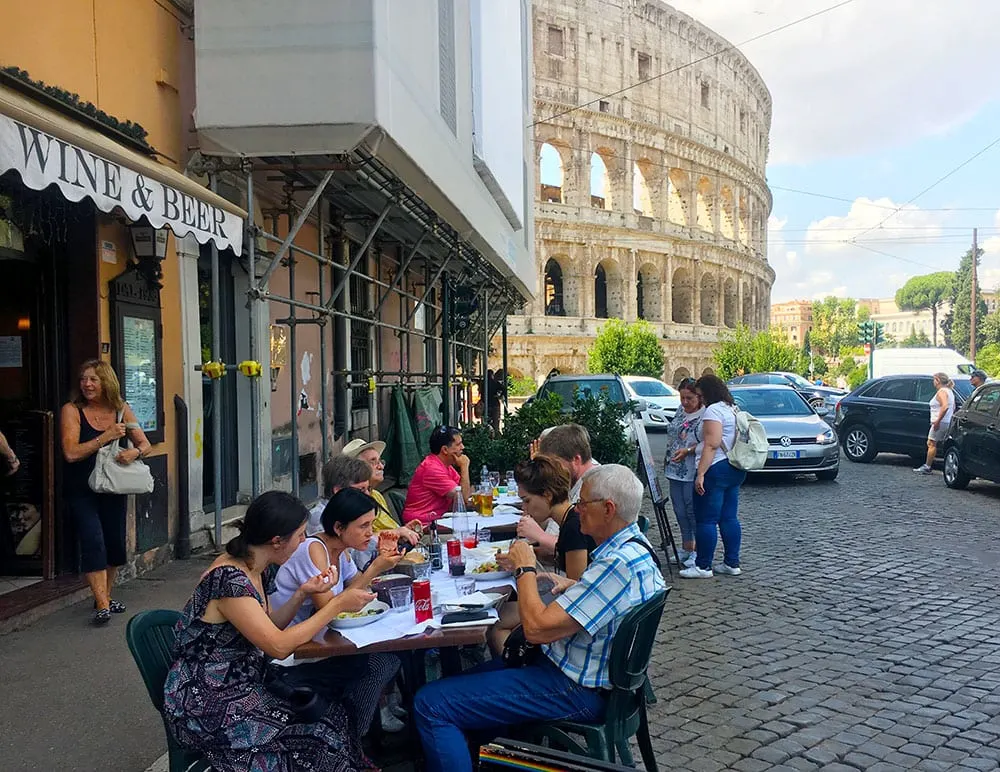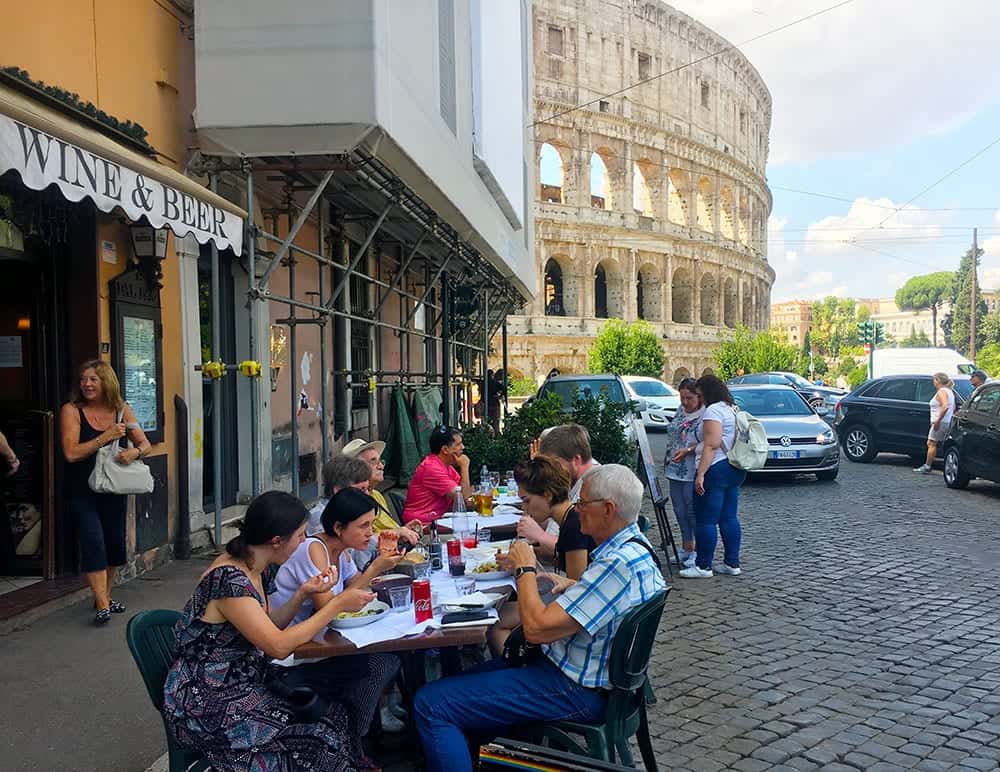 But first a bit about me, I have been a professional travel writer since 2000 and travel blogger since 2006, launching this blog in 2009.
Over the past nearly 20 years (and previously when I was living and working in London for five years) I did plenty of independent travel with friends and family. Cheap and cheerful trips through to high-end luxury resorts, self-driving tours and fully organised ones as well.
I'm going to admit though, I was never much of a "back packer". I've always said I am more duvet than sleeping bag and I don't think I've ever stayed in a hostel in my life!
Mind you, back in the 90s it was cheap to get around in Europe and the UK where BnBs (no such thing as Air BnB!) were priced around £15 per night. So sharing rooms with strangers was not necessary (nor desirable!)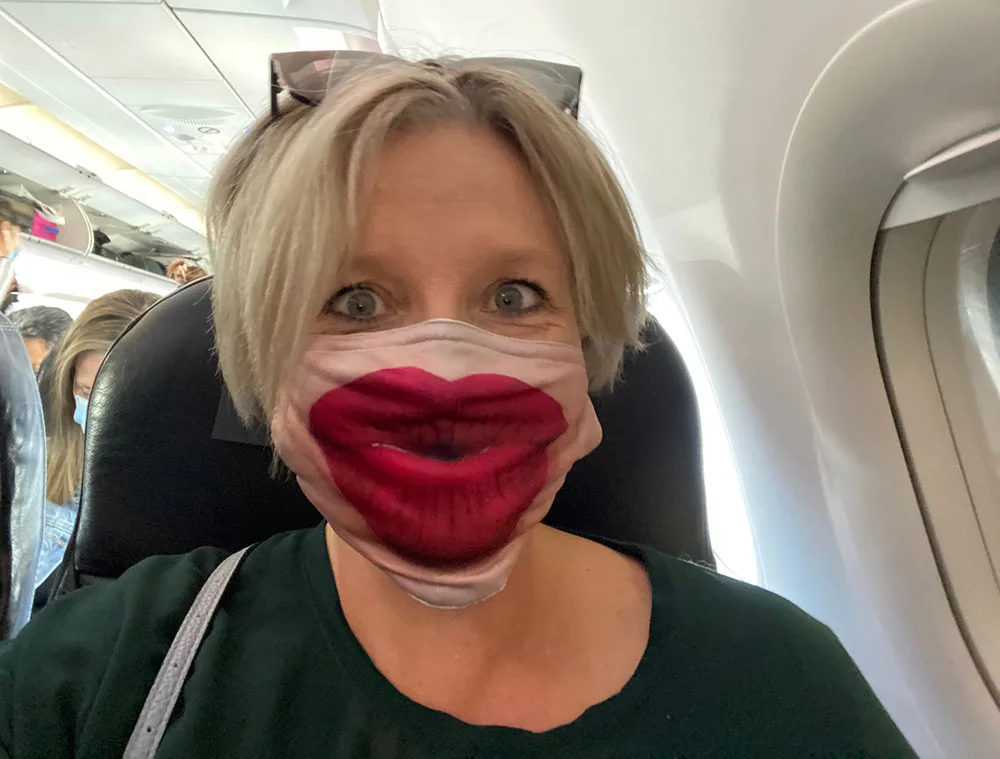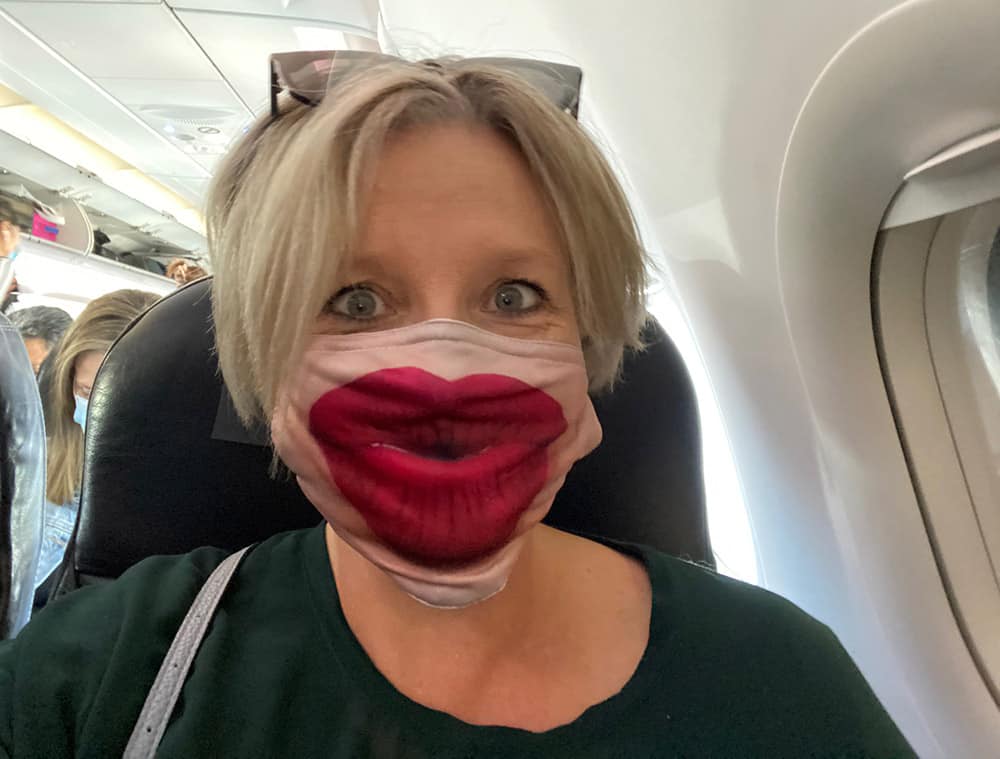 I once stayed in a cliff top villa in Corfu with a friend for £10 per night and we ate at the local taverna every day in between swimming and sun bathing. Oh how times have changed. Now young people couch surf and stay in strangers lounges! *Shudder
Then in 2017 I embarked on hosting my own small group tours to take like-minded people, who want to join me to some of my favourite places.
I did this for a couple of reasons, 1) I have been to some incredible places and been shown around by the destination marketers who revealed behind-the-scenes places to see, eat, sleep and things to do that I would never think of doing if left to my own devices, so I wanted to take people to places I've loved.
And 2) I thought it would be fun and provide another income stream, which as a blogger is more like an income trickle! And as long as they remain fun I'll keep doing them.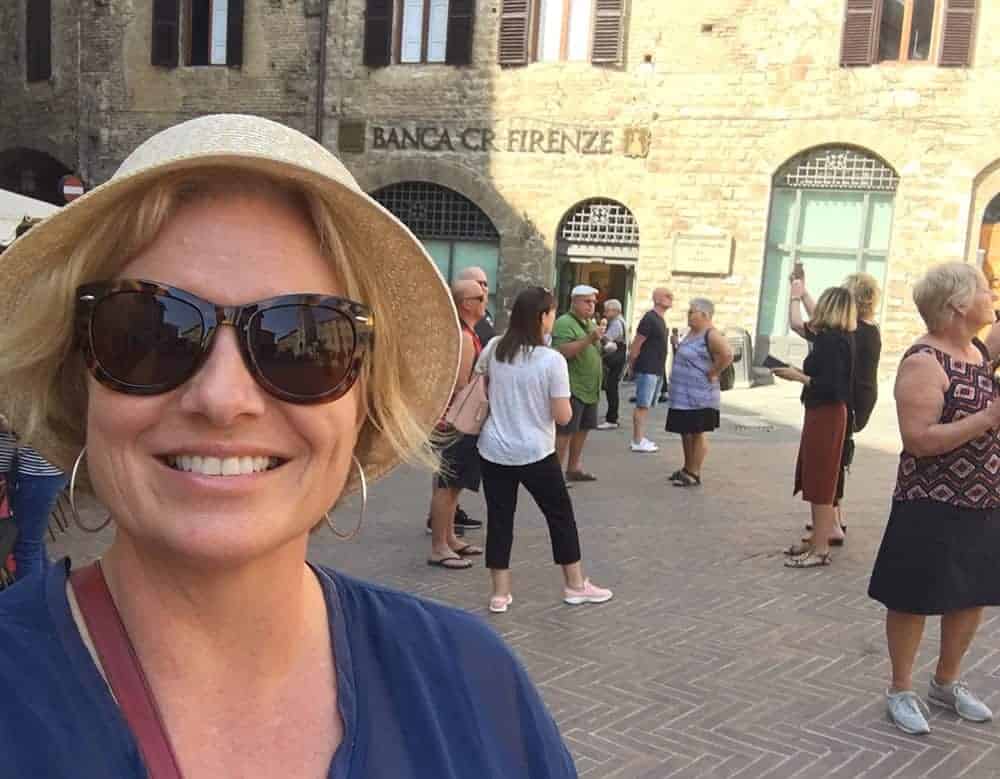 But I'll admit that tour groups aren't for everyone, so below is a quick list of who tours are best suited to and who would probably hate them!
When is group travel right for me?
If you're busy
If you're too busy to organise an extensive trip (because a 2-week trip in Italy, for example, could take several months of organising!), a tour could be right for you.
All the admin is done for you. The day to day itinerary is sorted, the hotels are arranged, transfers from airports to hotels and coaches or trains around the country, tickets into the museums and attractions will no doubt be VIP access so you don't need to wait in line for hours. You will probably also have several meals included and the best places to see in each town will be sorted out for you.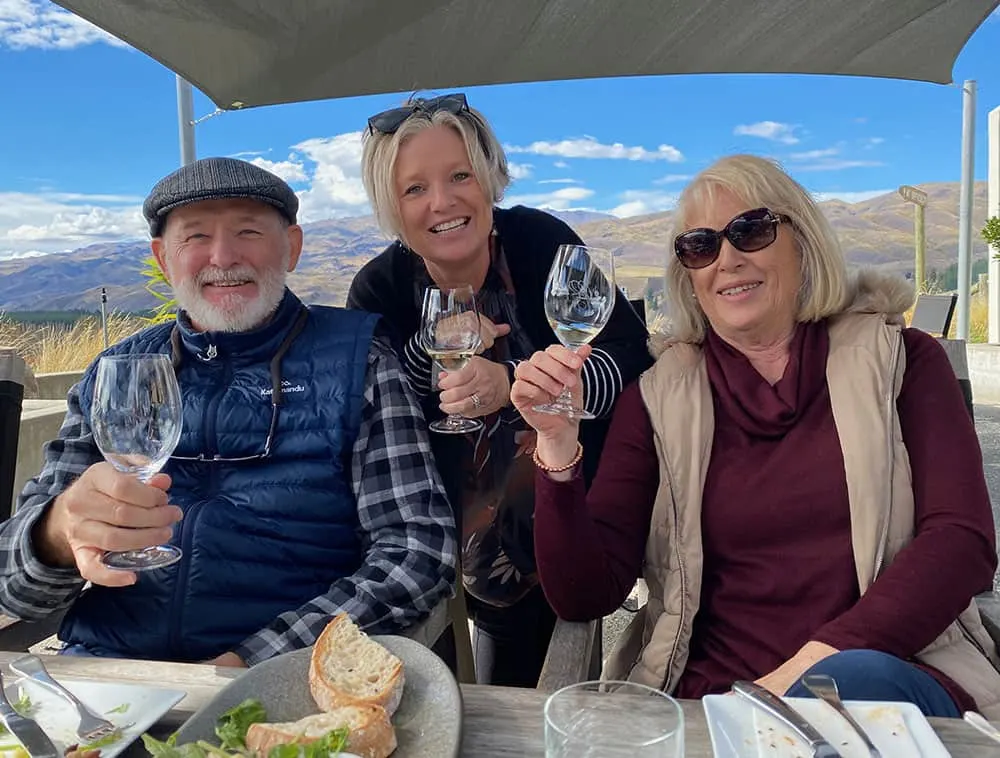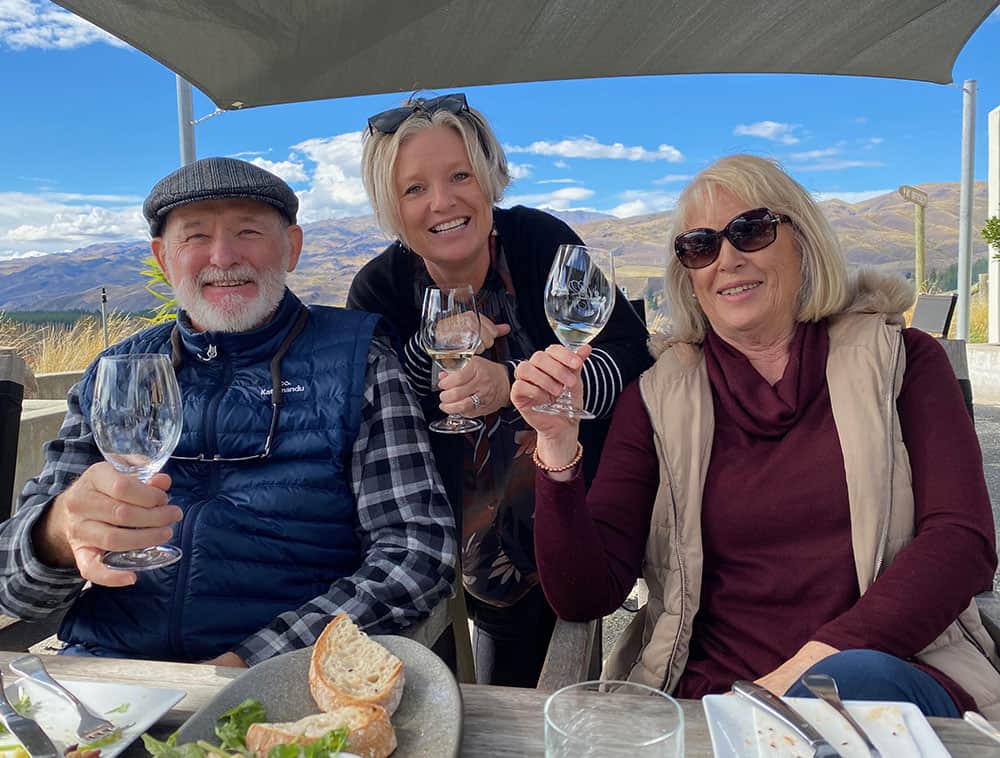 Single traveler looking for company
If you don't have any one to travel with, a group tour with like-minded people could be great for you.
On my own tours I have found the majority of my guests tend to be between 50 and 82 years old and most have been single women, the occasional couple thrown in for good measure! All of them have found someone they gel with and have kept in touch since.
Several of them have even joined me on a second, third and even fourth tour, which means a lot.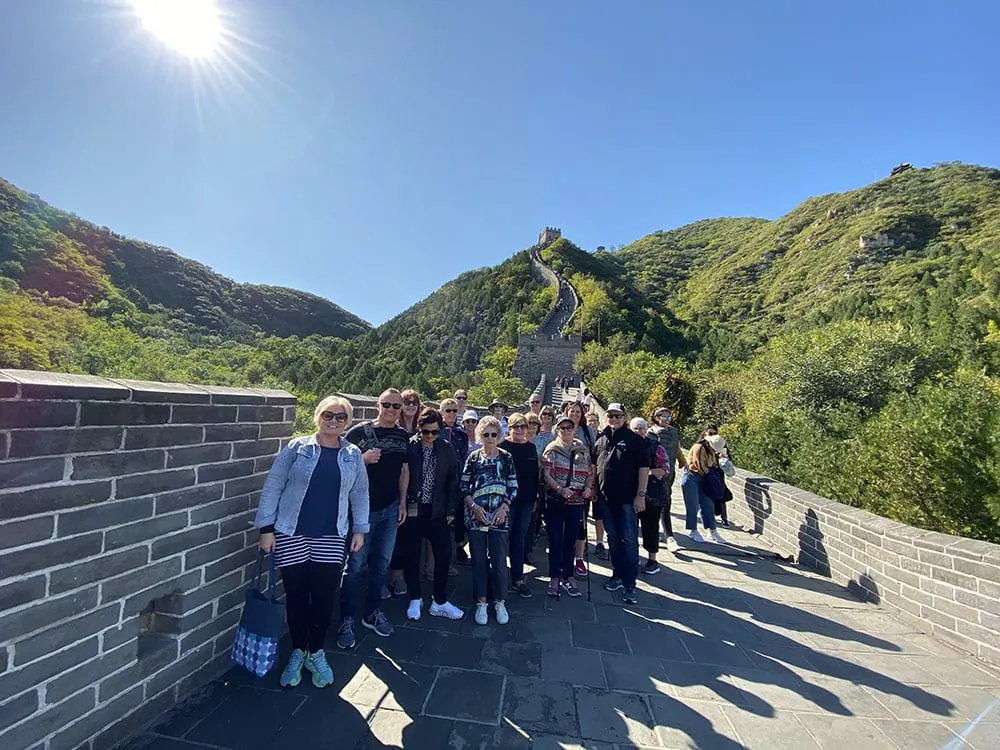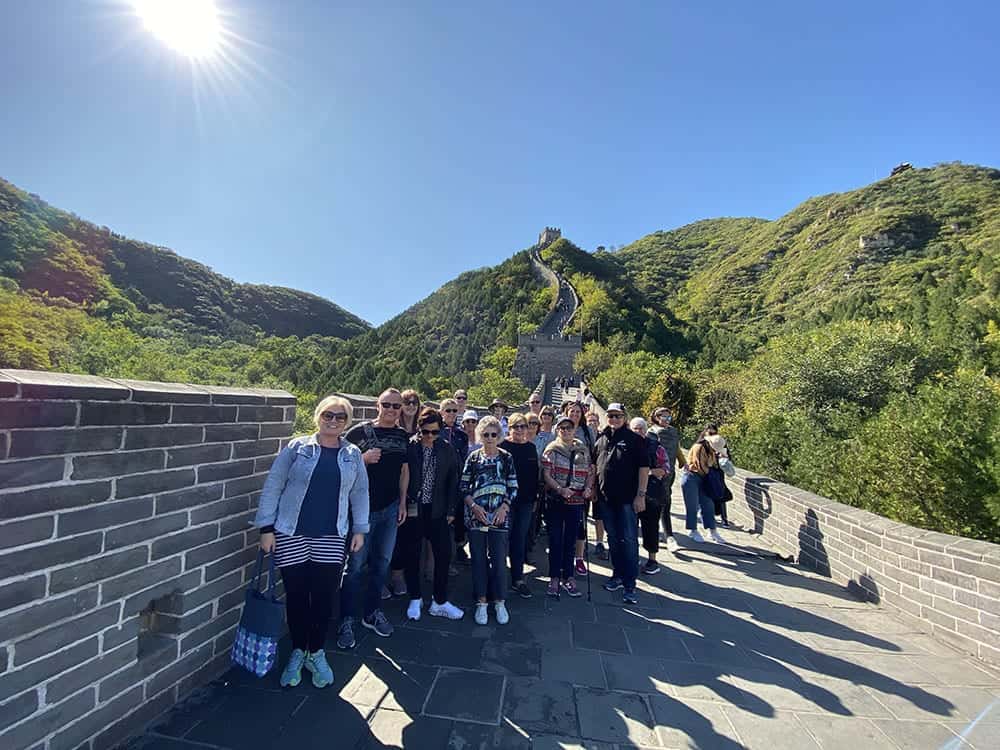 You love to learn new things
What you'll also get on a guided tour are the guides! That means that if you have a penchant for learning a little history, or hearing how something was made or painted or sculpted, or you like other kinds of information like a fascination with flora and fauna, you'll like having local guides with you.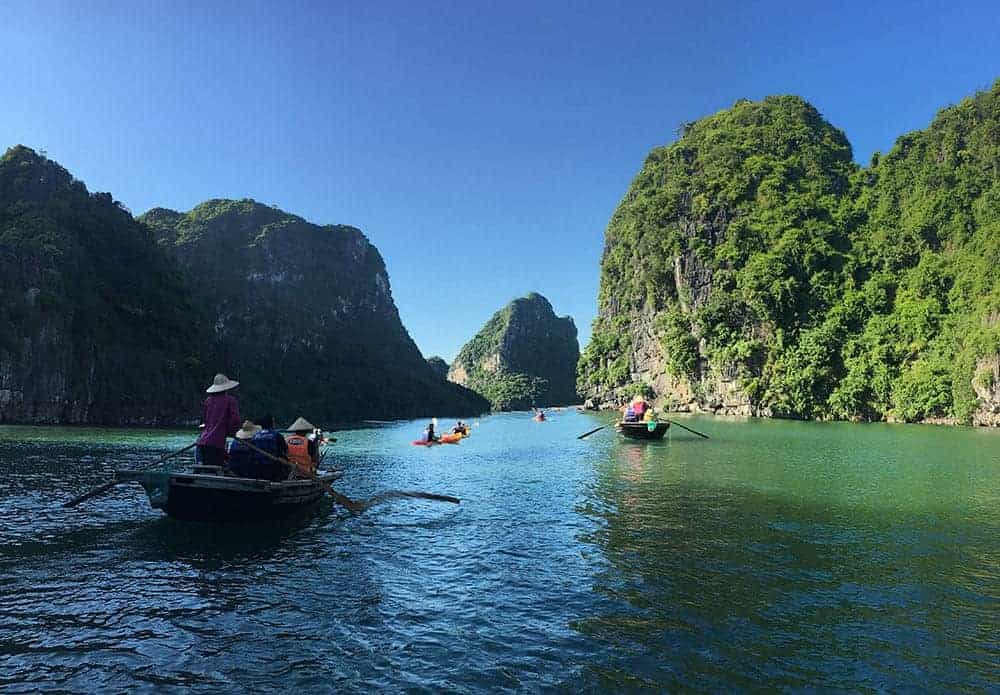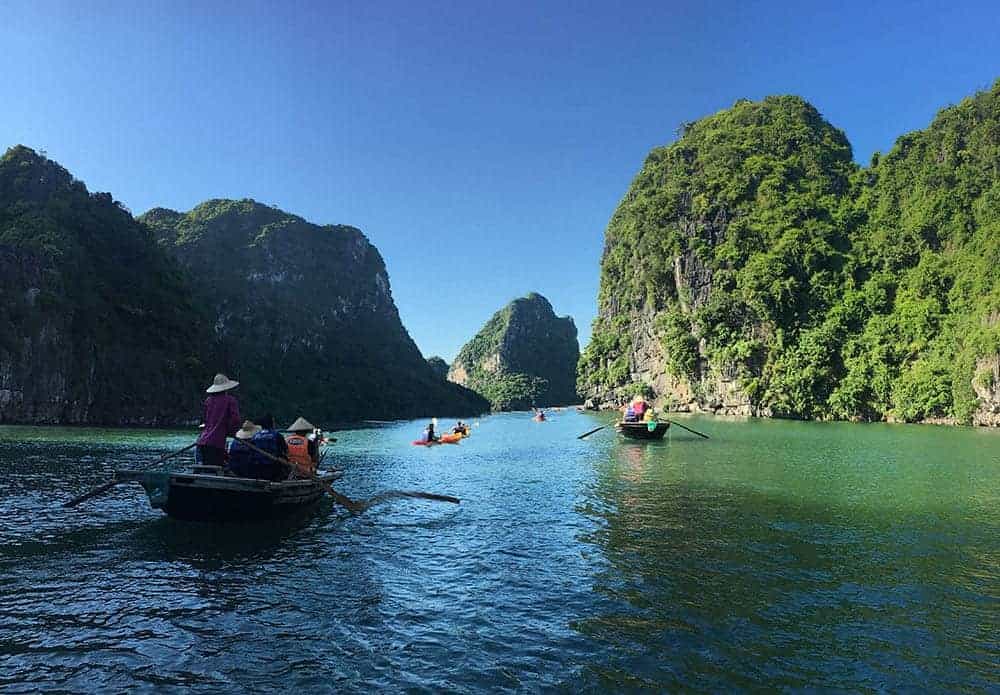 Safety conscious
This is a good reason to take a tour to somewhere that might not be as "safe" (where is safe now days though, right?) as English speaking countries or a place you know well.
On a tour you'll have local guides and drivers and if anything goes awry there is someone there to help you deal with it. On my first tour, which was to Vietnam, one of my guests ate something that didn't agree with her and I ended up cleaning up poo and taking her to a local private hospital (travel insurance is imperative) where she stayed for two nights. I was able to help sort out her insurance and visited her a few times with clothes and her cell phone charger so she could keep in touch with family.
You get inside knowledge
If you join a tour led by people who know the city/country well, they will take you to places you wouldn't find otherwise – or certainly not without a lot of research!
On my tour to New Orleans (I have now been there seven times) one of the highlights was a casual off-the-beaten-track Monday night jazz night in the back yard of a local musician, complete with beans and rice and plenty of gin and tonics!
You'll also be able to pick the brains of your local guides for things like where to change money, where to get laundry done, where to find great tapas…
Good if you're on a tight time frame
If you have limited time for your vacation then a tour could also be right for you. If you choose a tour that visits the cities you really want to see, like Rome, Florence and Venice for example, a tour that features those cities will make life simple and have all the transport, accommodation and entry tickets organised.
Things to look for before you book a group tour
Single supplement
A single supplement is often charged for someone travelling alone and wanting their own room rather than sharing with their partner/friend or a fellow traveler.
On my tours I cost them up as a single person per room, but if they bring a friend or partner, that person comes at nearly half price as the room cost is covered by the first person.
Size of the group tour
This is very important. I can think of nothing worse than being on one of those big 40+ groups being ferried around on massive coaches. This is when group travel can be a total pain, you'll always be waiting for someone! However, they are great for seeing loads of things in a short amount of time and meeting lots of people.
I only run small group tours. I want mine to be exclusive and boutique. I don't want to compete with the big tour companies. The most I have ever hosted was 22, and that's plenty big enough for me! Usually they're around 14-16.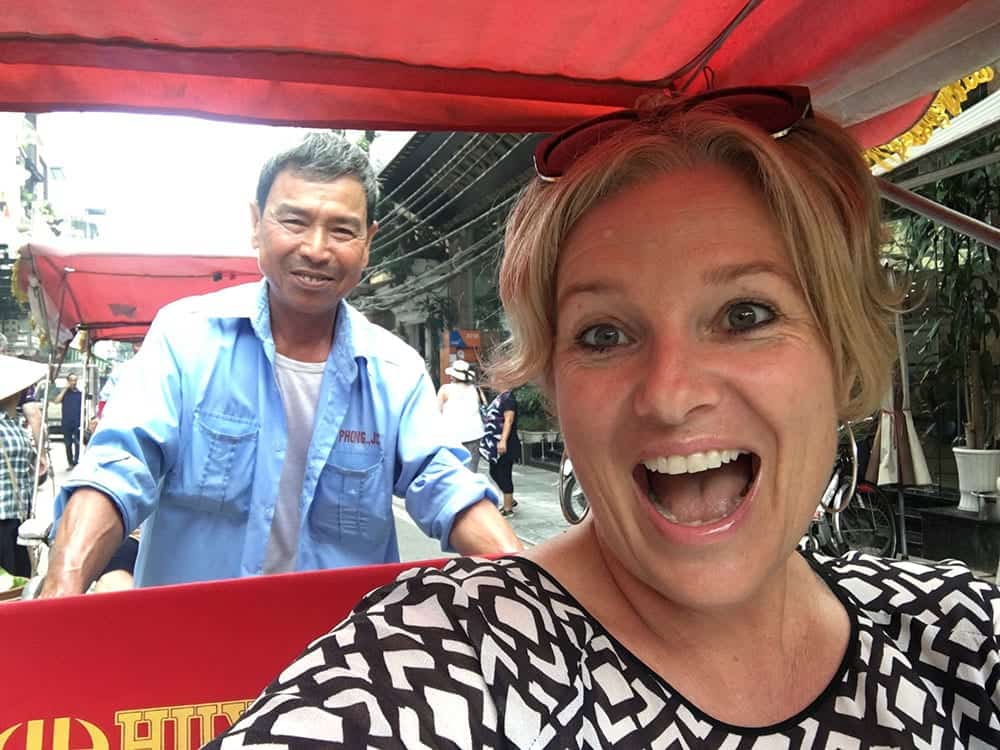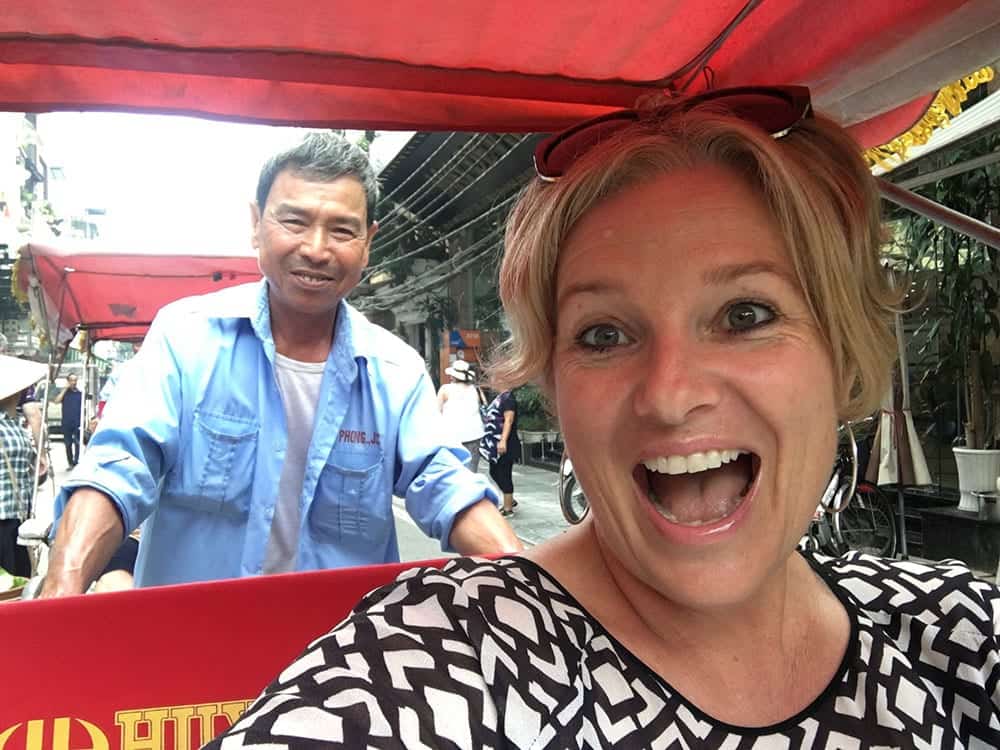 Travel insurance
Travel insurance won't be included in the group tour cost and on my tours it's imperative (for obvious reasons). Just make sure that you're not doing any activities that you might not be covered for, or if you're unsure, check with your insurer.
Free time
Over the years I have been hosted in many places by PR companies and destination marketers and some itineraries have been packed. Sometimes too packed. Read through your tour itinerary to see how exhausting it's going to be.
Are you moving every couple of days? Do you have early starts? Are you expected to join the group for dinner each night? Are there mornings or afternoons free for you to rest, shop, explore on your own? I try and make sure we have a nice balance of seeing lots of things v relaxing.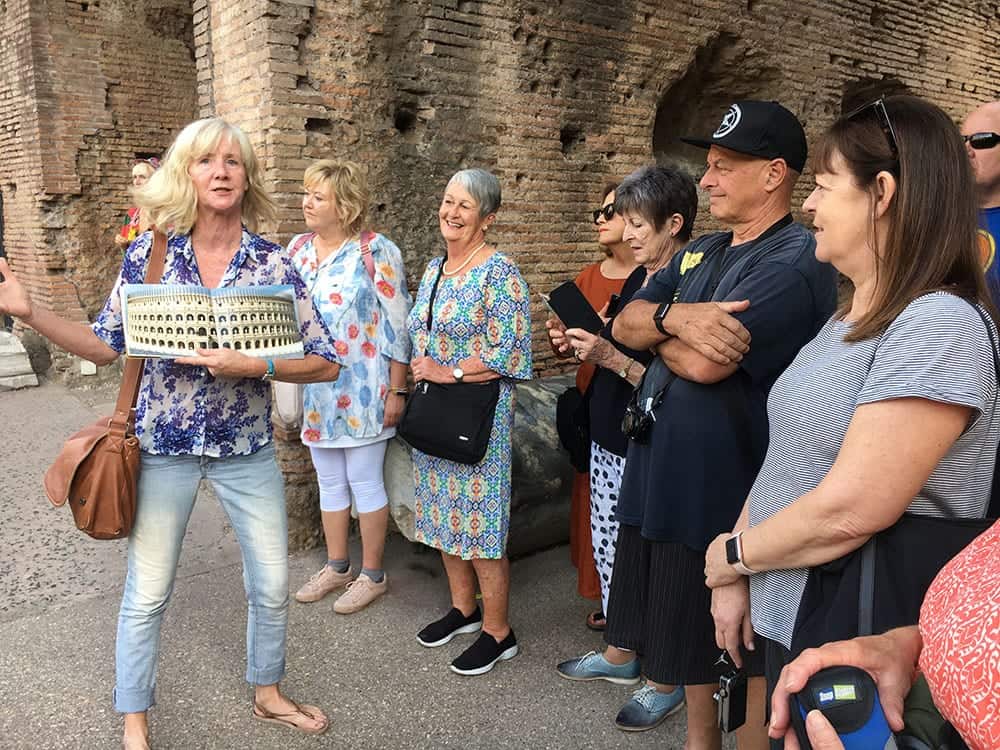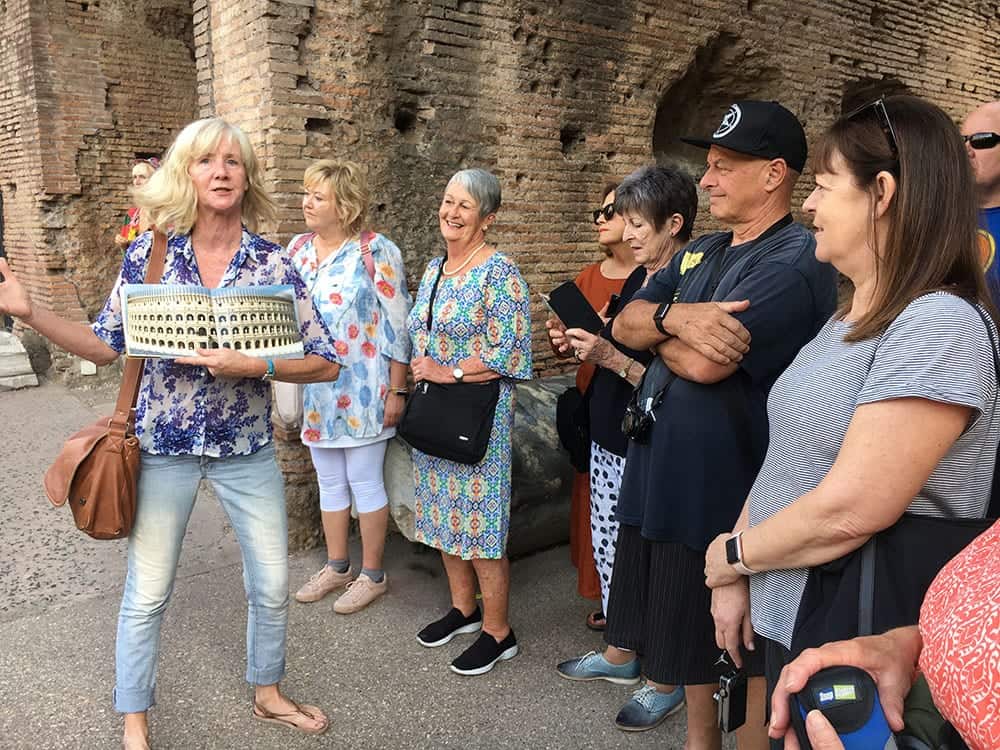 When group travel might not be right for you
You like to go with the flow
If you hate structure, then a group tour might not be right for you! The itinerary will be planned and guides will be booked. You may choose not to join some activities, but you also don't want FOMO so you'll feel obliged to join the group!
You have unique interests
Or you don't have unique interests! If you just want to potter around ancient towns left to your own devices, or maybe you're wanting to trace an ancestor, then a tour won't be right for you. Of course you could always join a tour then add on a few days for those things on your own.
You love planning your vacation
Some people are planners. I get that. On a group tour all the planning is done for you. While it might still be interesting for planners and Googly researchers to see what each day will bring, what the hotels and attractions are like and online recommendations for where to eat in your free time, some people love to do it all from scratch.
You're on a tight budget
Group travel might cost a little more than making your own travel plans. Even with a travel agent taking their commission. But all the extras you get (not to mention the time saving – how much is your time worth?!) need to be weighed up against your budget.
Independent travel planning hack!
If you are going to make your own travel plans, a good place to start is to read some group tour itineraries for the places you plan to visit to save a whole load of time!
There! I hope that's helped.
See my latest small group tours here >>
---