Ok, this is a personal post for the girls and the answer is simple…
I have found the best tip for how to stop chafing between the thighs in humid climates!
Awesome feedback on this post that made my day: "Hi Megan!!! OMG whoever came up with that tip to avoid chaffing is an absolute genius! I did it in Bali recently and wow was sooooo surprised that I didn't get any chaffing! I have big thighs and always suffer! I once walked from Auckland Uni in Grafton Road to the domain and back and I suffered immensely, my thighs had big lumps between them and I could hardly walk. But this tip saved my life in Bali! I did heaps of walking, haven't walk that much this entire year in NZ like I did in one week in Bali and not a lump in sight! Just amazing and thank you sooooo much for sharing that! It made my holiday so much more enjoyable ❤️"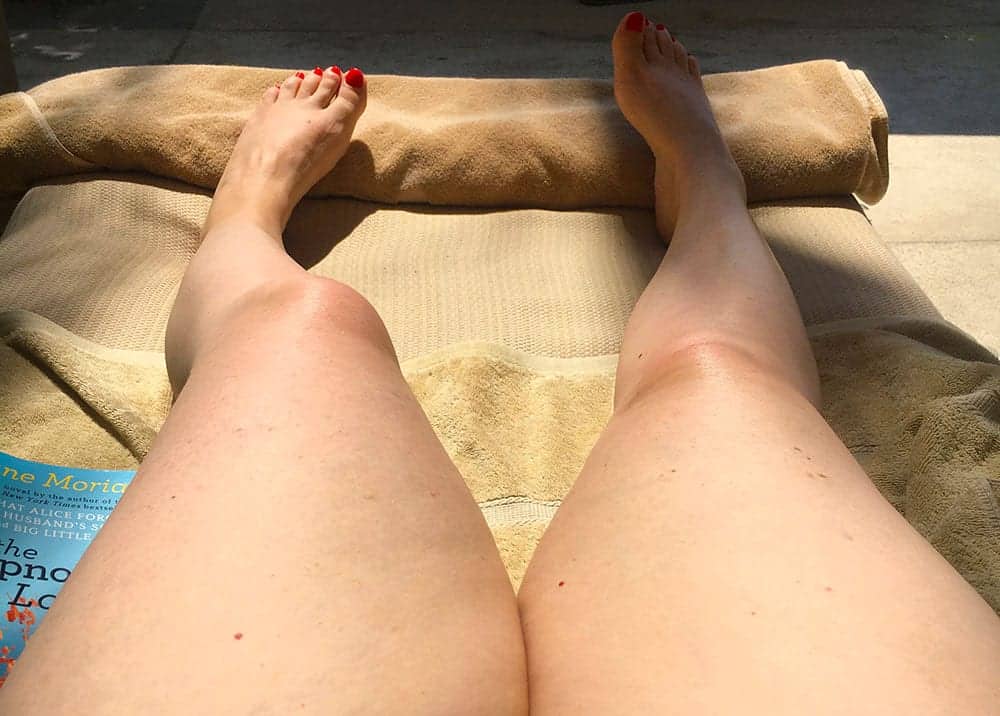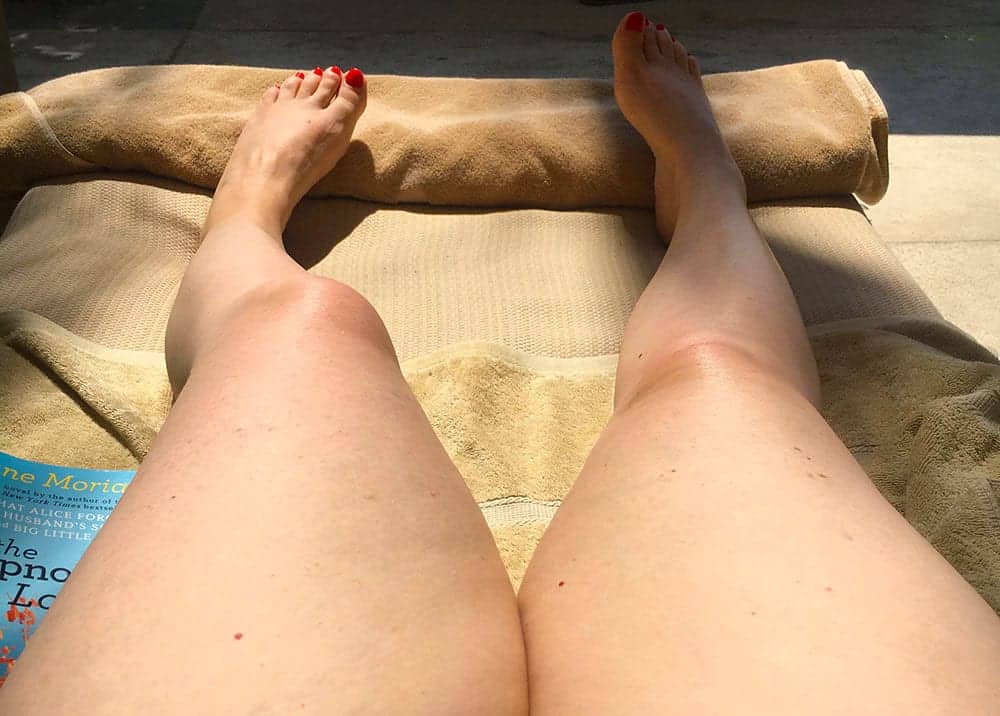 This post is about the secret subject of sweating and chafing in hot and humid climates and what you can do about it to make your day more comfortable – and less embarrassing!
You know that feeling of sweat rolling down your spine, or the burning of your thighs as they try and unstick themselves with every step? Or the wet underwire at the end of the day? I have the solution.
It's a bit of a departure from my usual travel blogging I know, but since I'm in Hong Kong where it's 32˚C as I type (about 90˚F) with humidity off the charts, I thought I'd share one of the best tips I've ever learned and have been employing for years: roll on antiperspirant deodorant.
This is a girl's best friend! Truly, even your BFF will trade you for this.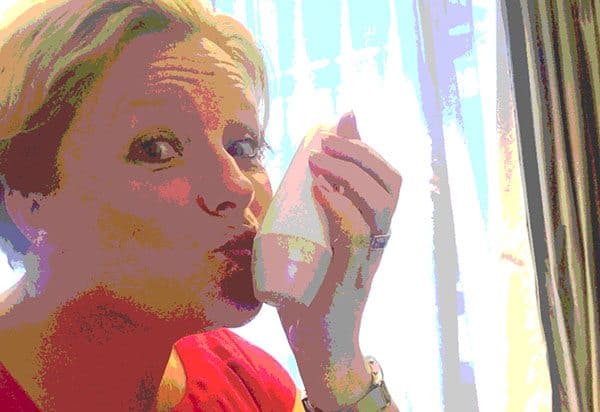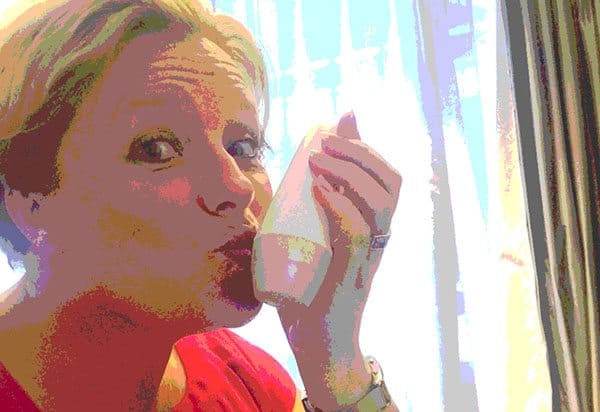 But the key is application. Antiperspirant deodorant is just that, it stops (or lessens) your sweating. So yes, slather it under your armpits, but also (and this is where we lower our voices and talk in a hushed whisper) roll it everywhere you sweat.
Under your boobs, in your cleavage, down your spine, over your inner thighs (this is just between us, right?) Even on the soles of your feet, said a reader (clearly you'll need to let them dry before putting your sandals on!)
And here's another astounding fact: if you're not one of those girls blessed with a thigh gap (like the skinny mini below), you can still wear skirts without tights with this technique! Even in 90˚+ days with a million percent humidity, you'll not chafe and you will wear a smile with your floaty skirt.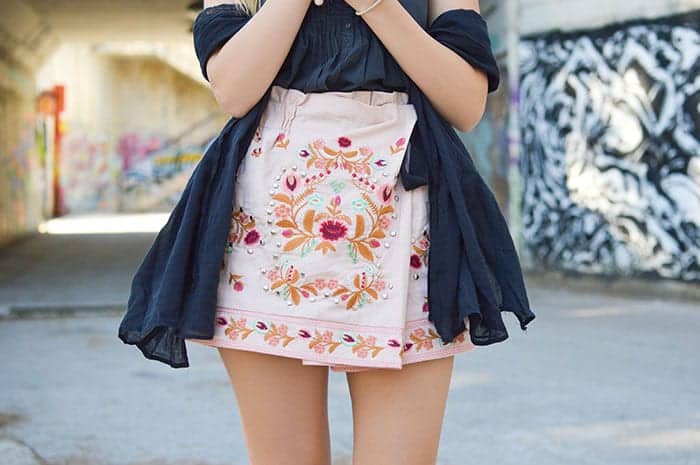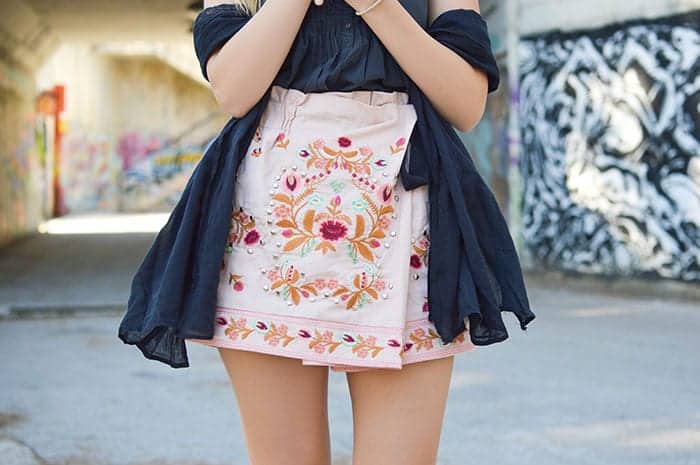 Little warning: I find if I do this every day for a few days I can get itchy as the skin we're talking about is delicate. You may want to experiment with various brands to find the best one for you. I did like Dove, but have now moved onto Nivea roll on antiperspirant and that seems fine to use every for a few days.
And one final tip: if you already have the itchiness and rash or sting of chafing, there is nothing as soothing as the instant relief of talcum powder. Keep a little baby bottle in your toiletry bag for hot climates and rub it on before bed. You'll sleep well and smell cute!
There, now go try it and send me a wink if this life hack has saved your day ")
Oh and if you think any of your besties would love this trick, you can share this post via the little social buttons!