New York has a reputation for being expensive, but in this post I'll show you my best tips for having a great time in NYC without blowing the budget.
You'll want to see a Broadway show, shop, eat, explore neighborhoods and visit some awesome NYC flea markets, so this post is a helpful start!
And if you're planning to stay in New York City, we've researched the best hotels in the city for under $300 per night. This list is a great place to start your hotel search.
Plus there are plenty of places to see the 4th of July fireworks in New York for free, or book a harbor cruise get amongst it with an open bar and live DJ.
If you're looking for a 2-day itinerary in New York City, this is a great guide for blitzing NYC in 48 hours.
It seems every hour is rush hour in this town, and the cabbie carries an awful lot of power!
There are thousands of yellow cabs in New York but there are thousands more potential passengers, and the New York cabbies I met were mostly rude and arrogant.
If you're not going far enough or wanting to go the same way they're heading, they'll speed off without a word and you'll be lucky if you don't get your finger nails ripped off by the door handle that is suddenly yanked away.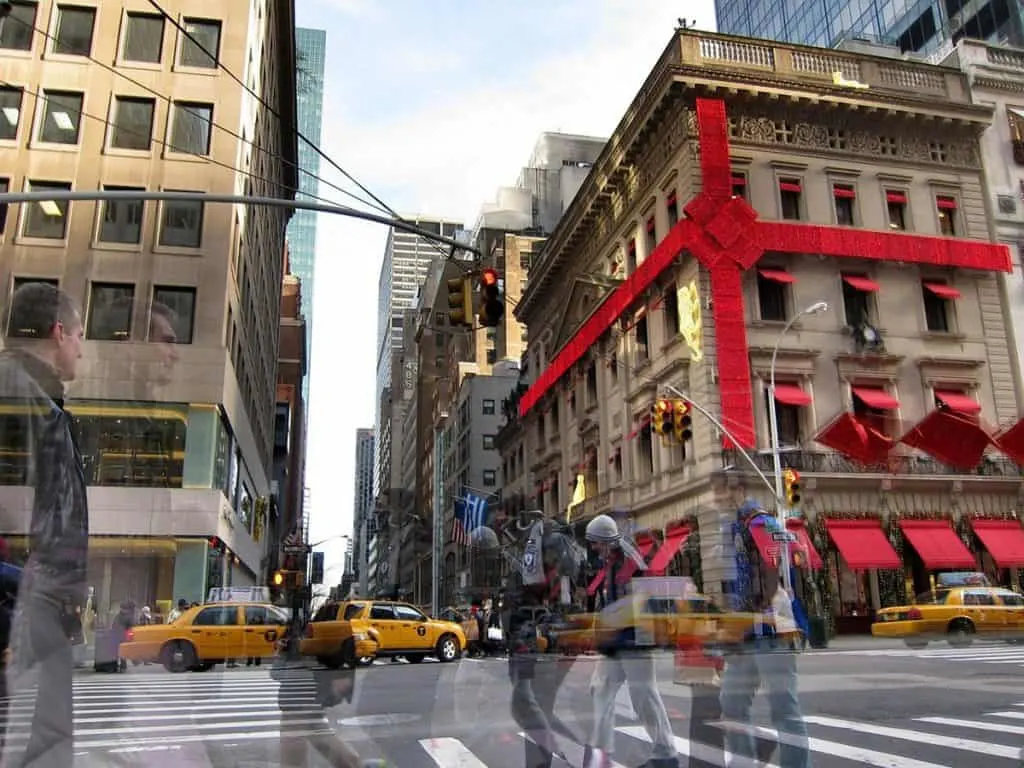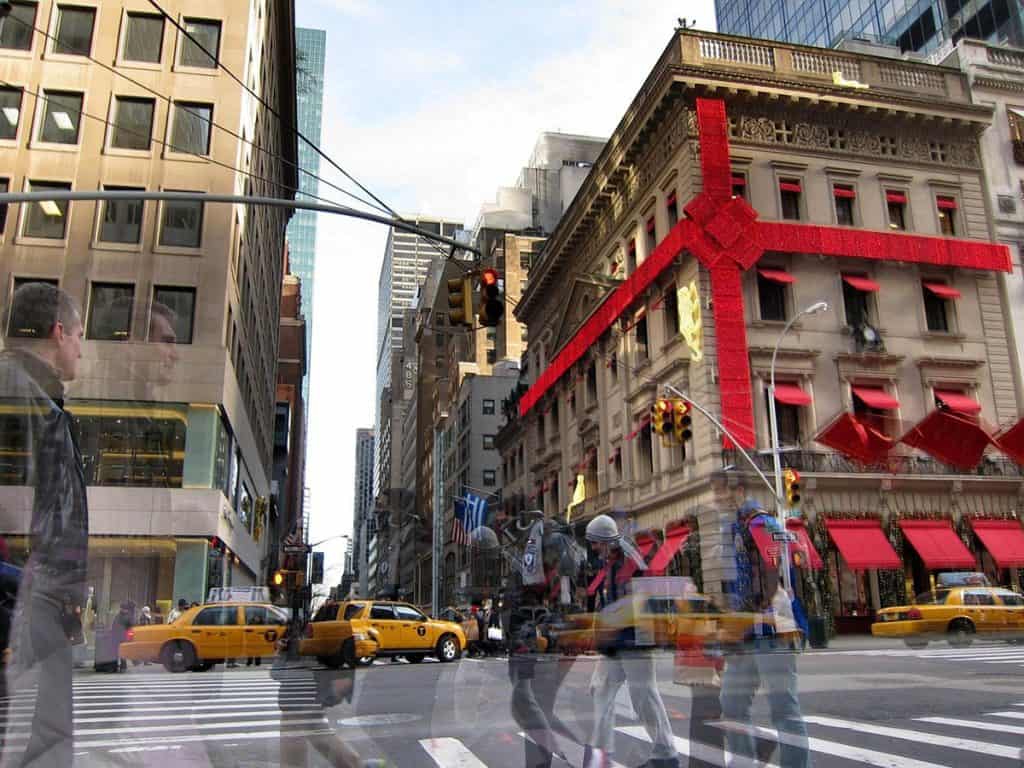 Here's how to hail that elusive cab: ask them where they're going and agree to get out when they say. I know it's draconian, but seriously unless you want to walk, the alternative is to say, "we're heading to 102 and 5th Avenue" and they drive off with their doors locked.
It seems most destinations are out of the way for 9 out of 10 drivers in NYC, hence our new tactic: get a ride as far as you can and walk the remaining blocks. It's enough to leave a girl speechless!
Sammi from Egypt was the only standout driver among the dozen or so cabbies we met. After convincing him to take us (read begging with Puss n Boots eyes) he also gave me his taxi tips for bargain shopping and great Turkish eating.
A New York cabbie's tips for cheap shopping in NYC:
TJ Maxx on 18th and 6th Ave is the best place to shop for designer labels at bargain prices.
Turkish Kitchen for great food on 28th and 3rd Ave – and he should know.
Shop at Flea markets Instead of shopping at expensive souvenir shops, why not visit one of the many flea markets in NYC? You might get really good deals and have a very unique find to bring back home to remind you of your trip.
Souvenir shopping is part of the New York City right of passage for visitors. From classy designer clothes to antiques and kitsh snow globes, you can get it all. If you need help with what souvenirs to buy in New York, this post has some good ideas.
How to get the best views of NYC
There are lots of great rooftop restaurants and bars in NYC and some are not as expensive as you might think and the views are free – with your cocktail!
But for even better views than the Empire State Building, scoot up to the Top of the Rock.
This is the top three floors of the Rockefeller Center and with 360˚ views, your photos on a clear day will reveal the curvature of the earth! (Ok, I'm taking a little license).
From the 1st of December each year the Rockefeller Center has its enormous Christmas tree standing proudly over the ice skating rink.
Christmas in NYC is magical, so if it's on your bucket list to peruse all the amazing store front windows and see the iconic tree, read my post on all things you can do in New York at Christmas time.
Last year the lucky tree was selected from Mahopac, New York (I know, where?) and had eight kilometres of lighting holding 30,000 LED lights. It stood 22 metres tall and chopping it down, transporting it into the heart of the busiest city in the country and erecting it with a crane is no easy task.
Here's my video of whizzing down the Rock in a glass top elevator >>>
Take a walk through NYC
There are several free walking tours you can take with local guides. That's right, local New Yorkers who are happy to meet with you and show around their city.
If you use the Big Apple Free Greeter guides, they don't even allow tipping.
For a full list of walking tours, free and paid, see this NYC walking tour guide.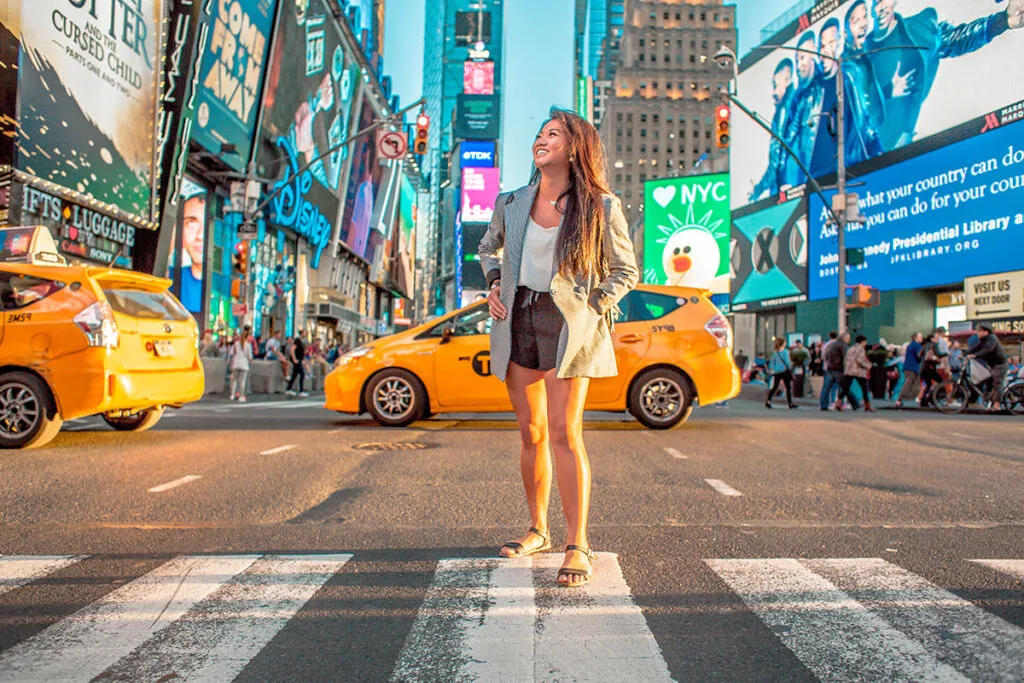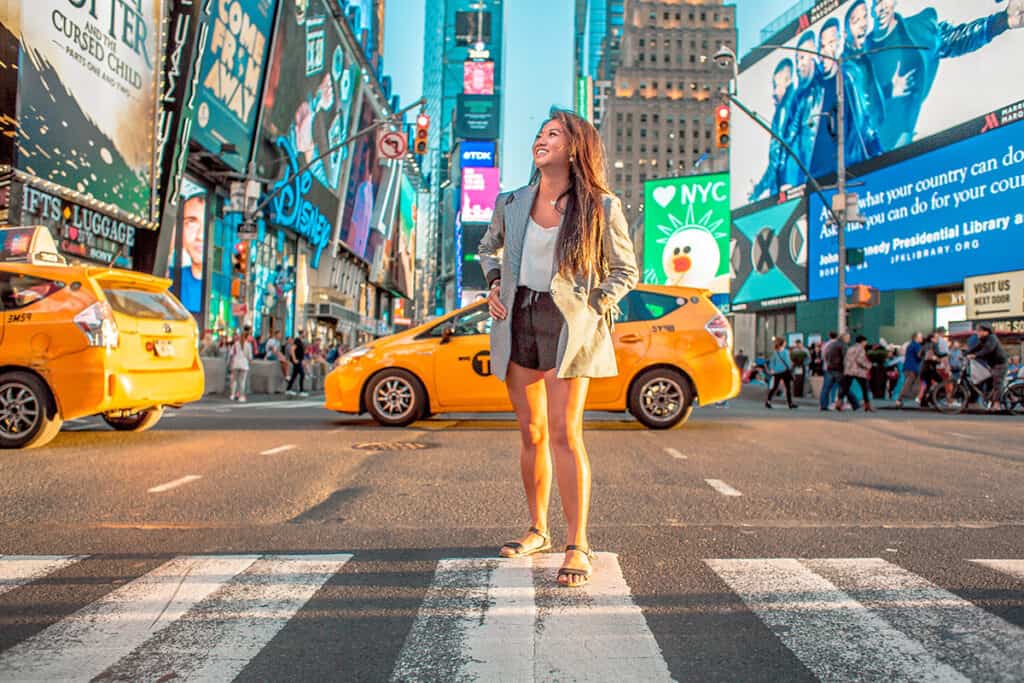 Grab New York discounts galore!
Macy's department stores throughout the United States offer 10% discount vouchers to all international shoppers. Proof of your nationality is required (driver's license or a cute accent) and you're off. Discounts don't apply to makeup or jewellery though. Ask at any counter in the store.
If you plan on doing lots of sight-seeing over a week or so, buy a New York City Pass so you can get discounted tickets to the top attractions.
It's definitely worth it if you're going to be here for a few days as you will save money on visiting the Empire State Building, American Museum of Natural History and The Metropolitan Museum of Art. Plus choose from either Top of the Rock Observatory or the Guggenheim Museum. Choose either ferry access to the Statue of Liberty and Ellis Island or Circle Line Sightseeing Cruises. And choose from either 9/11 Memorial & Museum or Intrepid Sea, Air & Space Museum.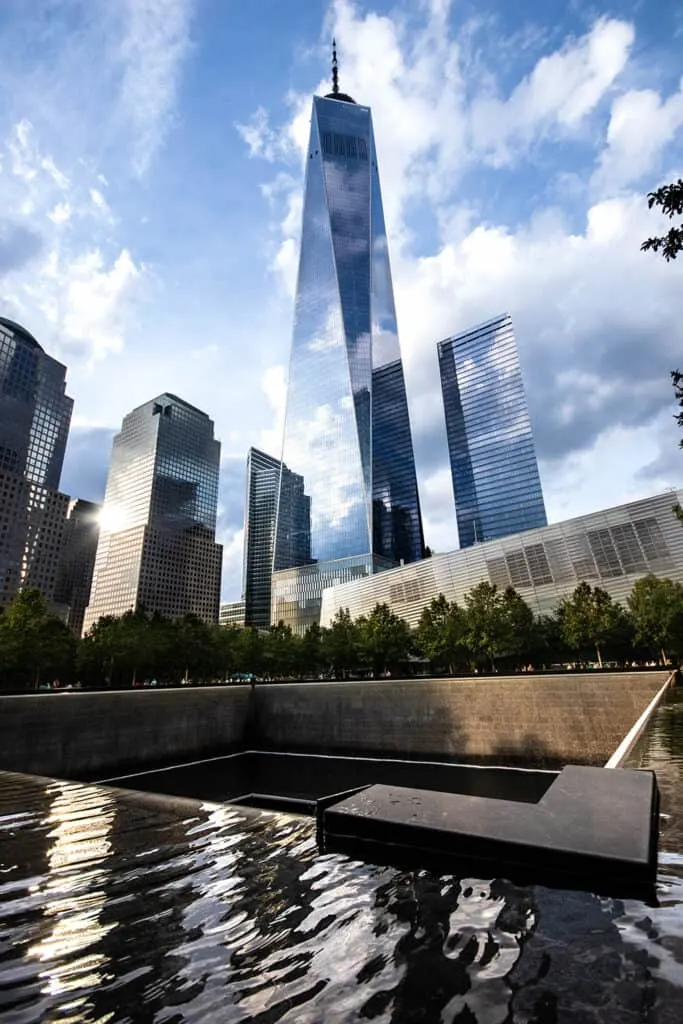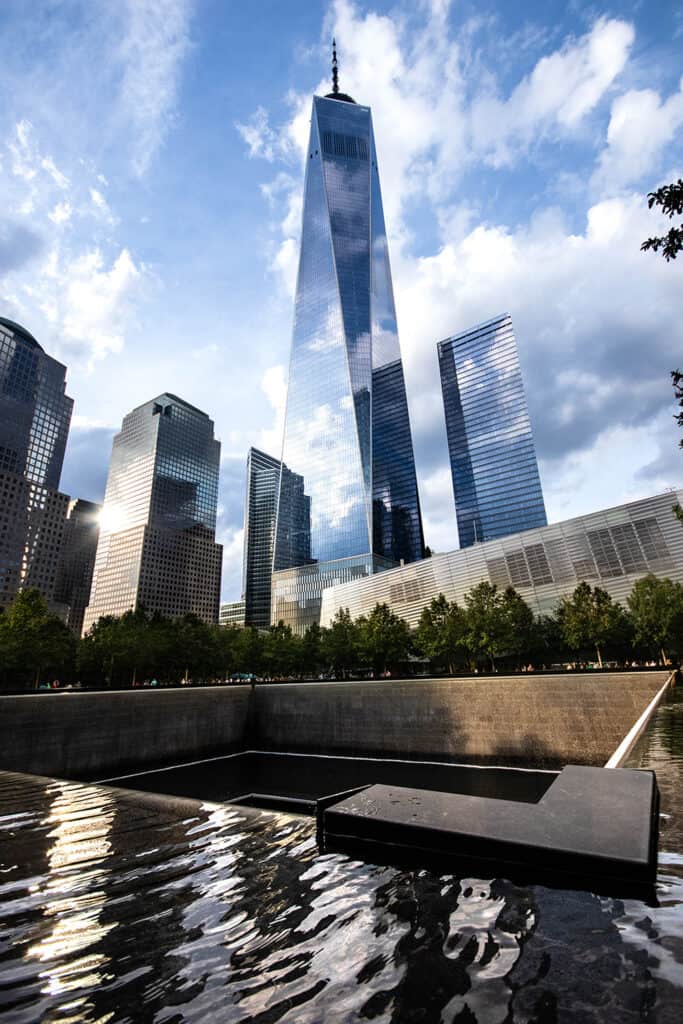 Is NYC on your New Year's Eve wish list? This post has you covered for the best things to do on NYE in NYC!
Free things to do in NYC
Macy's Thanksgiving Day Parade
One of the most iconic (and free) events in New York City is the huge Macy's Thanksgiving Day Parade. This is free entertainment from miles of street front positions and on TV from many restaurants and cafes.
Also, the night before the parade is another free spectacle, watching the gigantic helium balloons being inflated and held down with ropes and nets until morning and a cast of hundreds of "wranglers" will walk them down the streets.
I wrote this post about the history of Macy's Thanksgiving Day Parade accidents covering all the helium balloons that have run amok and deflated or crashed over the years!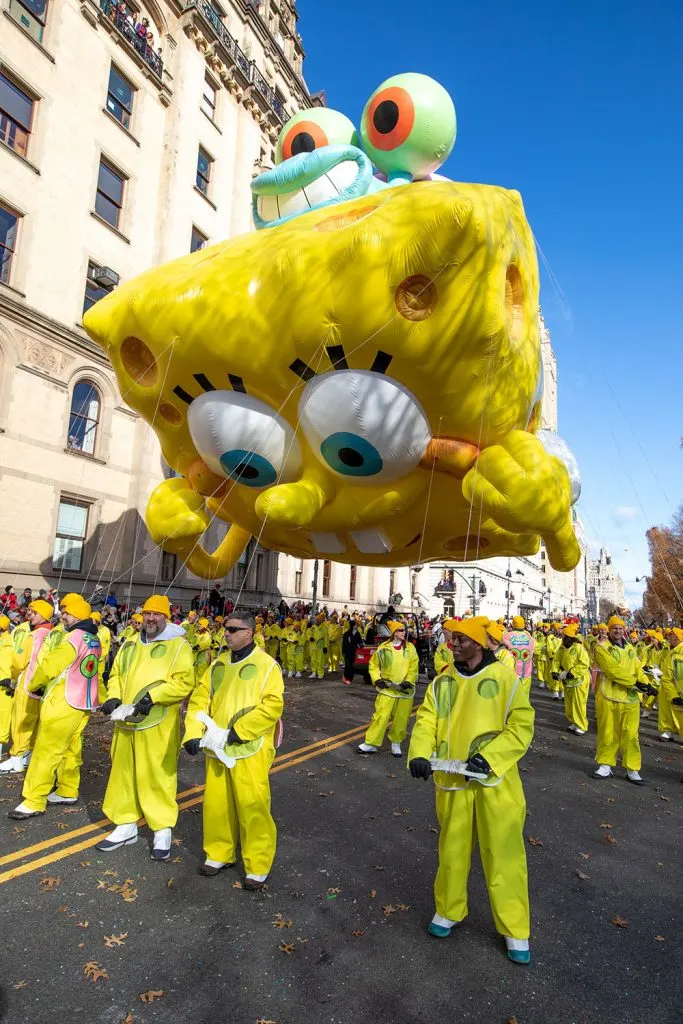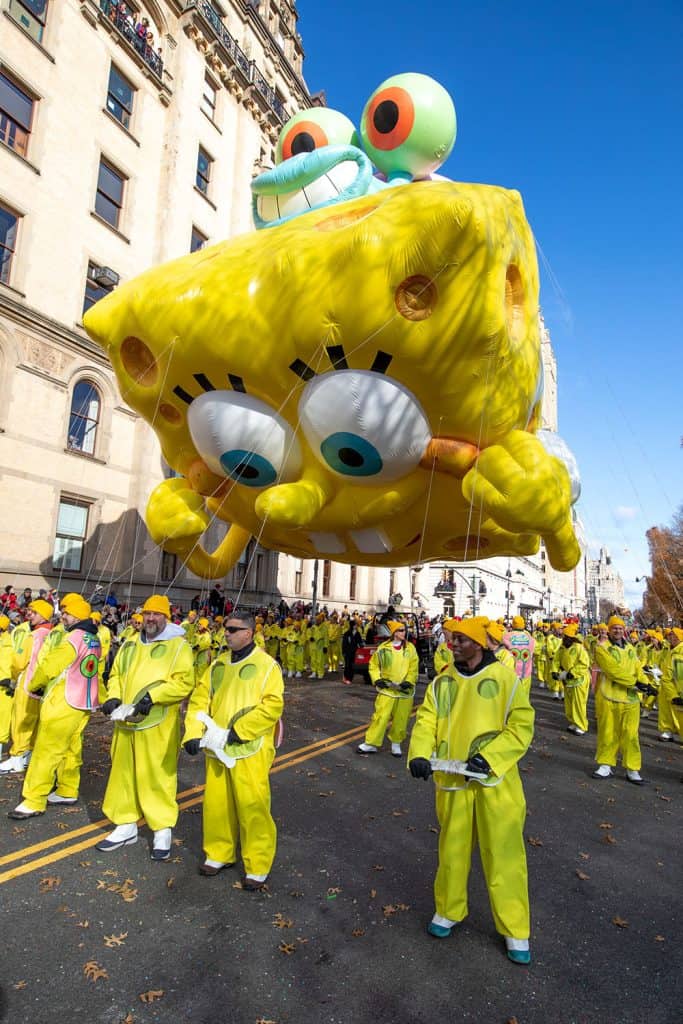 Get free tickets to Broadway shows!
Stand around Times Square for long enough and you'll be approached by people selling last minute tickets.
My friends were turning in circles looking at billboards the other day when along came a girl with free tickets to David Letterman that night. They saw Russell Crowe, Quincy Jones and Snoop Dog, while other hopefuls were left lining up at the last minute ticket counter and missed out.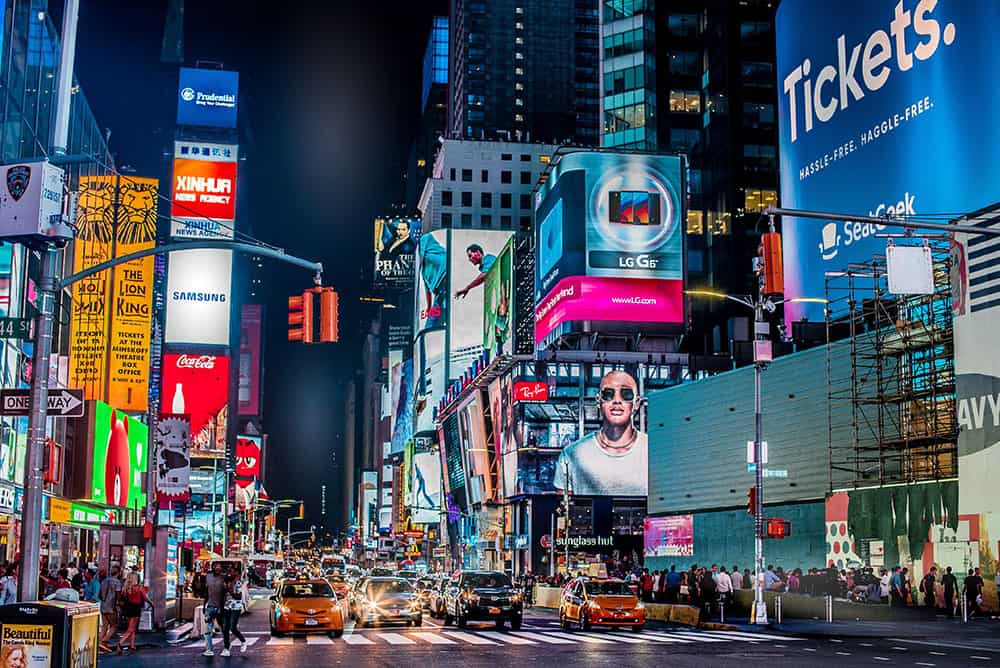 Street art in New York
Stroll the neighborhoods to see the works of new and upcoming, plus legends like Banksy. I've covered the whole street art scene in New York in this post, as well as where to find great murals.
Where to stay in NYC
For cheap yet nice hotels in NYC, I did the research so you don't have to!
I've covered several of them in this post on great NYC hotels under $300 a night, some I have stayed in and others I've trawled loads of reviews.
I've also stayed at The Muse, literally half a block from Times Square. The Muse is a Kimpton Hotel and is unique and very very cool.
The 'muse' theme is discretely evident – you have to look for it. The nine domains are history, epic poerty, love poetry, song, tragedy, hymns, dance, comedy and astronomy.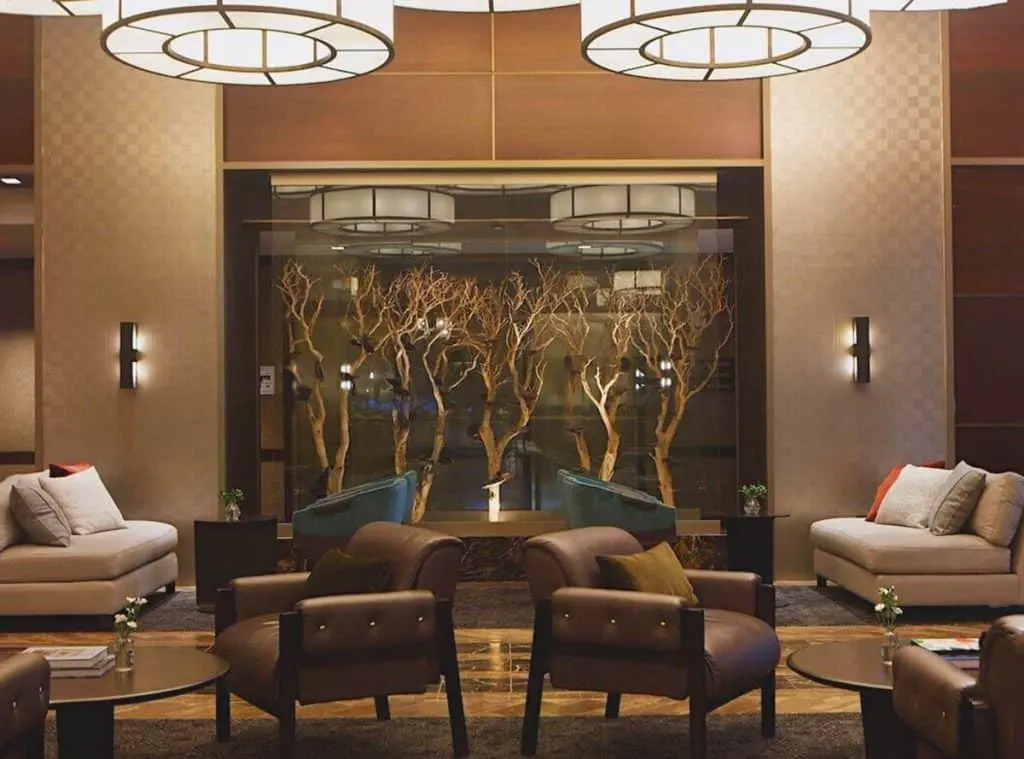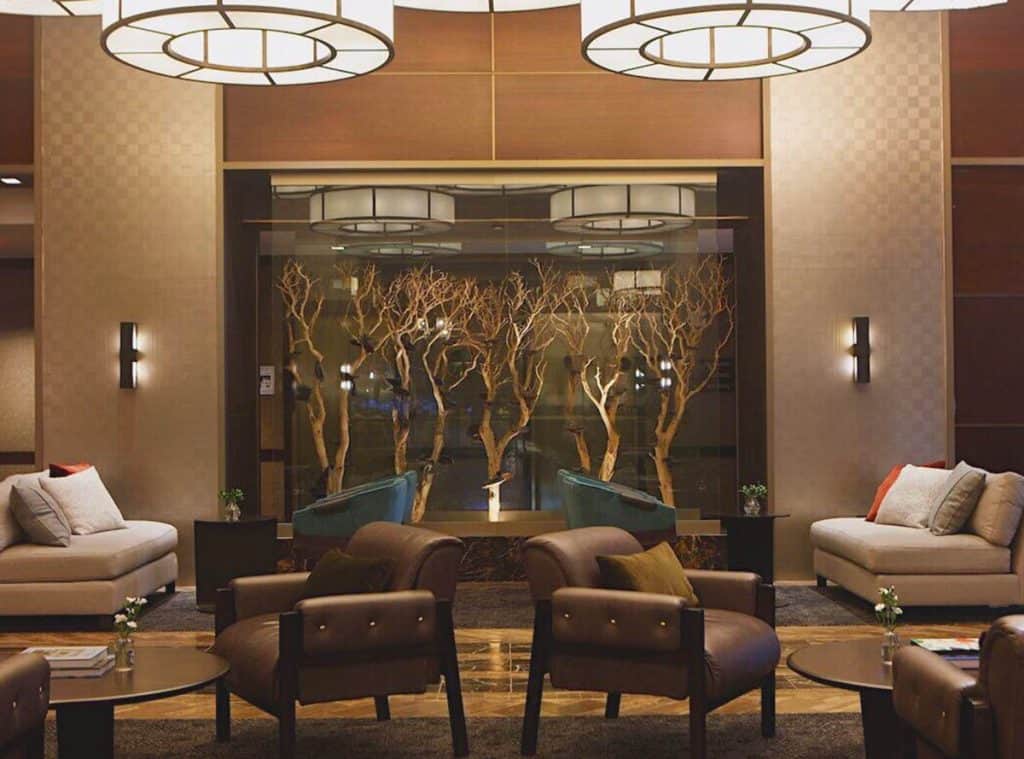 Not only is it uber stylish, it's very reasonably priced for a New York hotel (from around US$260 per room in the summer) and especially one so brilliantly located to Broadway.
Oh, and being a Kimpton Hotel, every evening they host a free wine hour for guests in the lobby. Click here for The Muse >>>
And if you happen to have brought your dog all this way, you can book the Pampered Pooch package and get an amenity basket filled with canine treats. And get this: dogs can join their masters to shop at Saks Fifth Avenue, Bergdorf Goodman, Tiffany's, Brooks Brothers, Gap and Banana Republic. Oh pa-lease.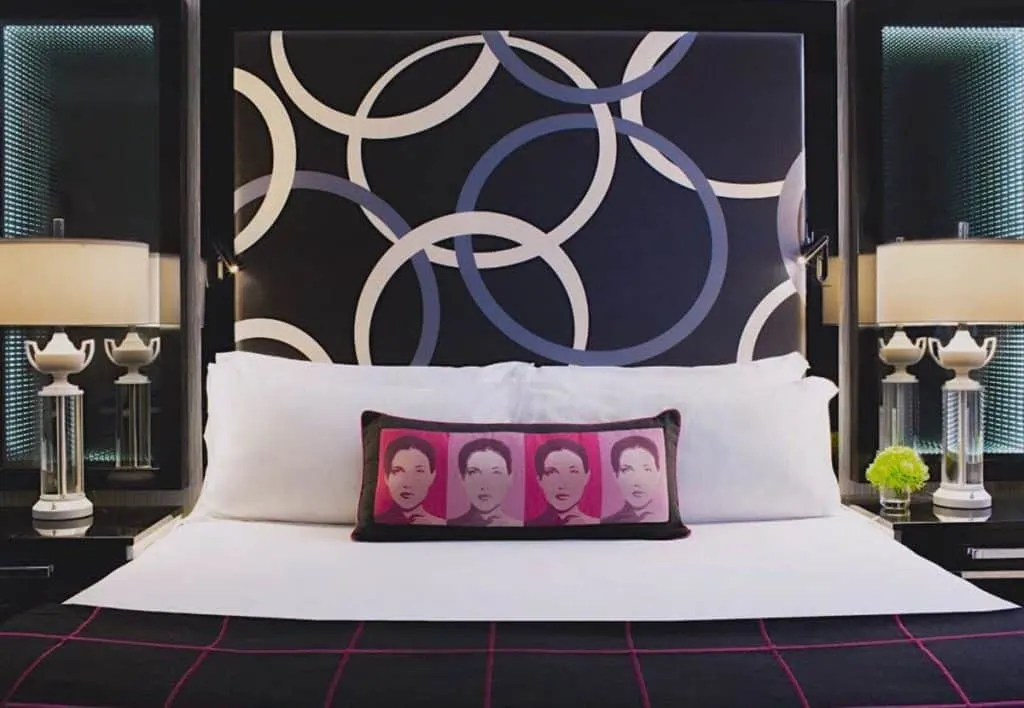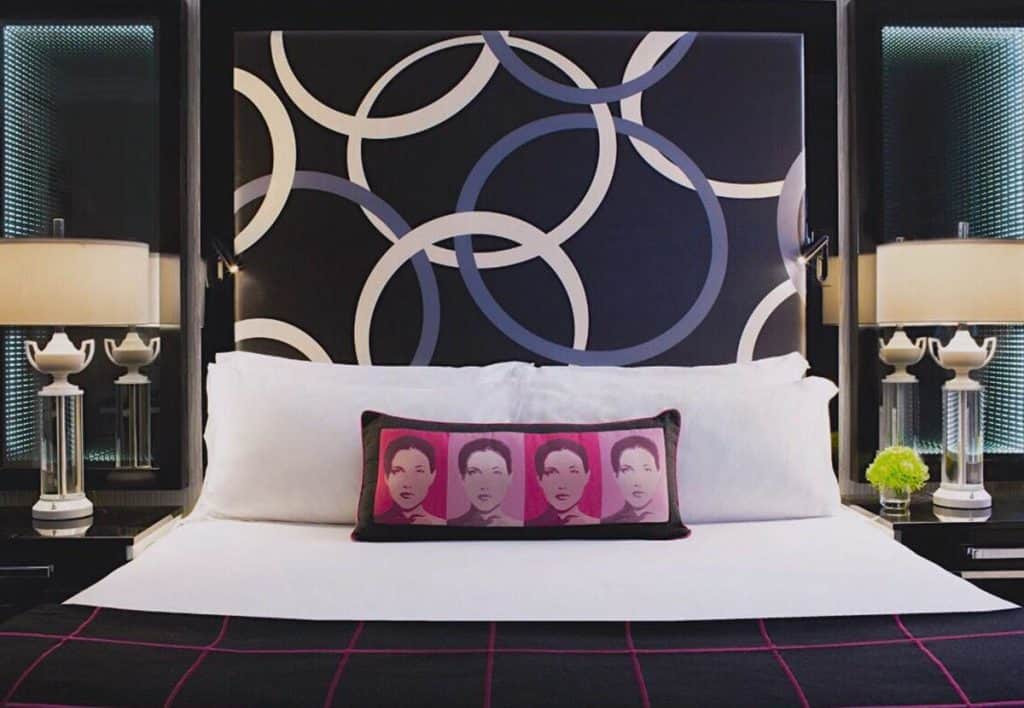 You might also like my other New York posts:
If you (or your friends) are going to be here to run the New York Marathon, you need to read my brother's 8 tips for running the New York marathon!
This post covers how to have the best new year's eve in New York.
If you have longer here, read this post on how to spend 4 days in New York for the first timer.
Where to find great street art in New York City.
How to have a gorgeous Christmas in New York.
Where to see the 4th of July fireworks in NYC – at free and paid events.
SaveSaveSave