NASHVILLE • MEMPHIS • NEW ORLEANS
8-19 May 2024
THIS TOUR IS SOLD OUT
How does a small group tour starting in Nashville and ending in New Orleans sound?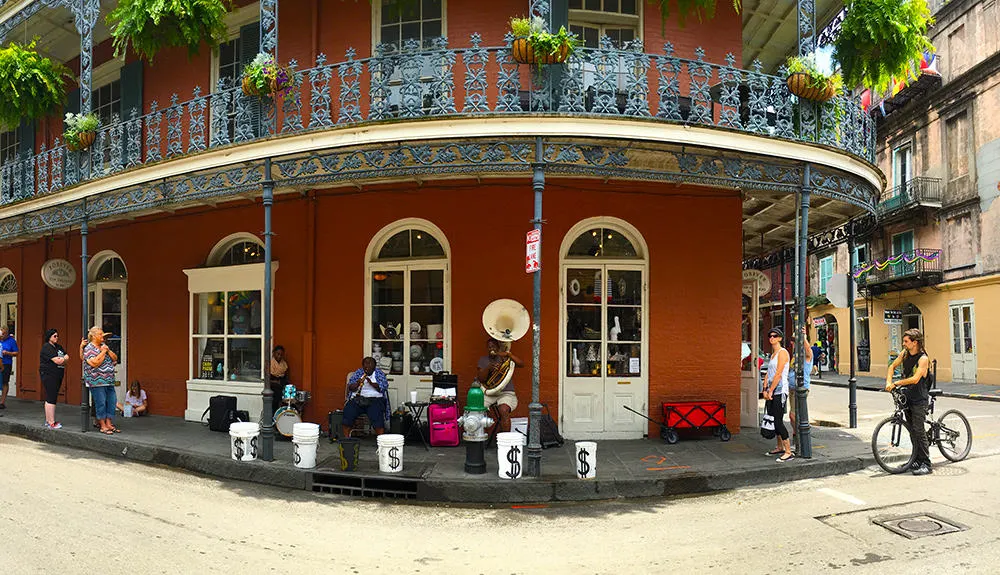 I took a tour here in 2019, but we didn't get to Nashville. That was a mistake, and one I am remedying with this tour!
We have put together a wonderful 12-day tour which starts in Nashville and ends in New Orleans, where those who wish, can then join me on a 7-day cruise from New Orleans in the Caribbean.
In Nashville we will stay downtown near Honky Tonk Row for easy walking distance to the many live music bars and iconic music museums.
We'll get to a show at the Grand Ole Opry, and tour of the Country Music Hall of Fame and Studio B, where the legends of country music cut their albums. I've even found a Dolly Parton themed rooftop bar, so will be heading there one evening for a drink in the pink!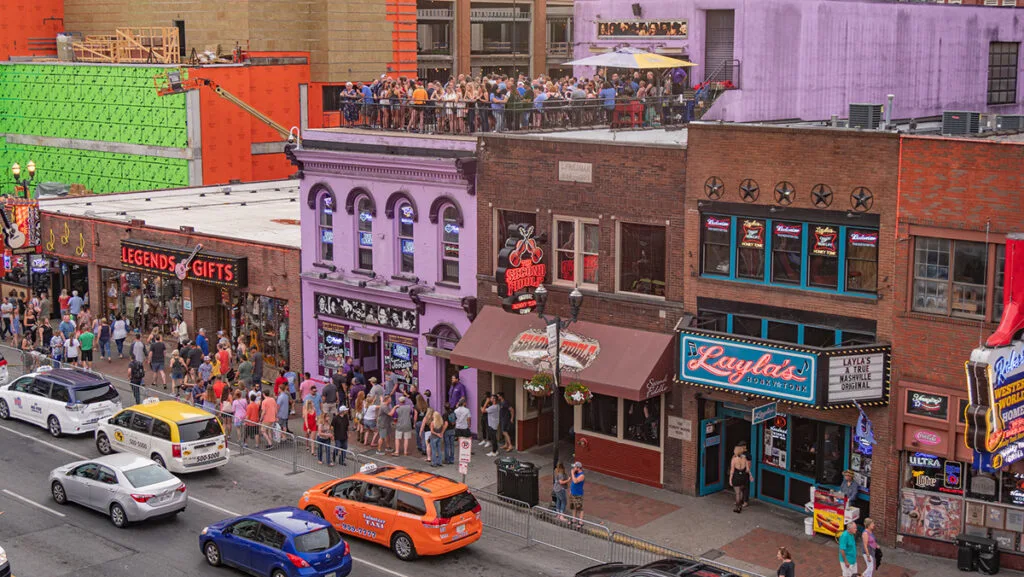 We will use two luxury small coaches to drive to Memphis where we've booked the iconic Peabody Hotel for three nights.
This elegant accommodation is about one block from Beale Street and known for the famous Peabody ducks that live on the rooftop in their own "hotel" and are brought down in the lift each day to walk the red carpet to the fountain in the lobby, where they swim until 5pm, and the duck master comes to get them. You have to get there early to be in the front and take a photo!
Memphis is famous for Graceland, so of course we'll be going there with VIP access to enjoy a self-guided audio tour of Elvis' mansion, as well as his planes and classic car collection. We'll have time there for lunch at Gladys' Diner or Vernon's Smokehouse, named after his parents.
You'll have free time to explore some of the other music museums in Memphis and we'll include a visit to the Civil Rights Museum set in the Lorraine Hotel, where Martin Luther King Jnr was assassinated.
We'll eat BBQ and listen to live blues, jazz and rock n roll.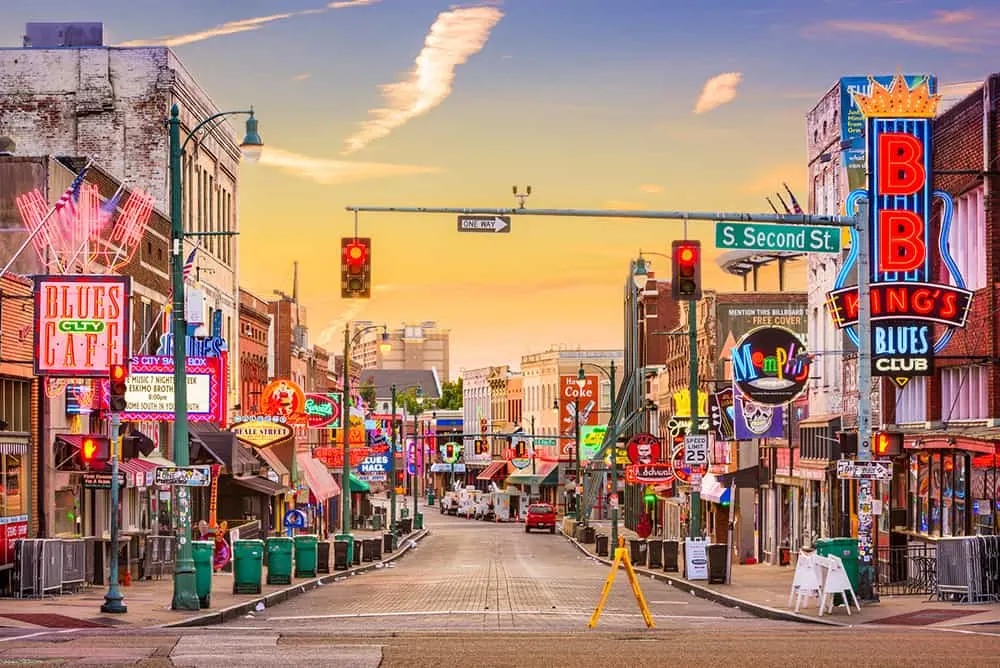 There are no direct flights between Memphis and New Orleans at the moment, so instead we will drive the six-hours over a couple of days in our private coaches.
We'll head out of Memphis and visit the birthplace of Elvis at Tupelo. We'll then overnight in the cute town of Chattanooga and check out the antique shops and the famous pub/railway station the Glen Miller band sang about.
The next day and overnight is a hidden gem that I am excited to show you. I'm taking you to Houmas House, a former sugar plantation. The mansion is now a restored museum with luxury villas for guests to stay in. We'll relax this afternoon at our villas – maybe we'll bring happy hour snacks to sit in the sun in the beautiful gardens.
We'll have a guided tour of the house and then free time to explore the grounds, lake and majestic oak trees. Tonight we'll have a special dinner in the coach house.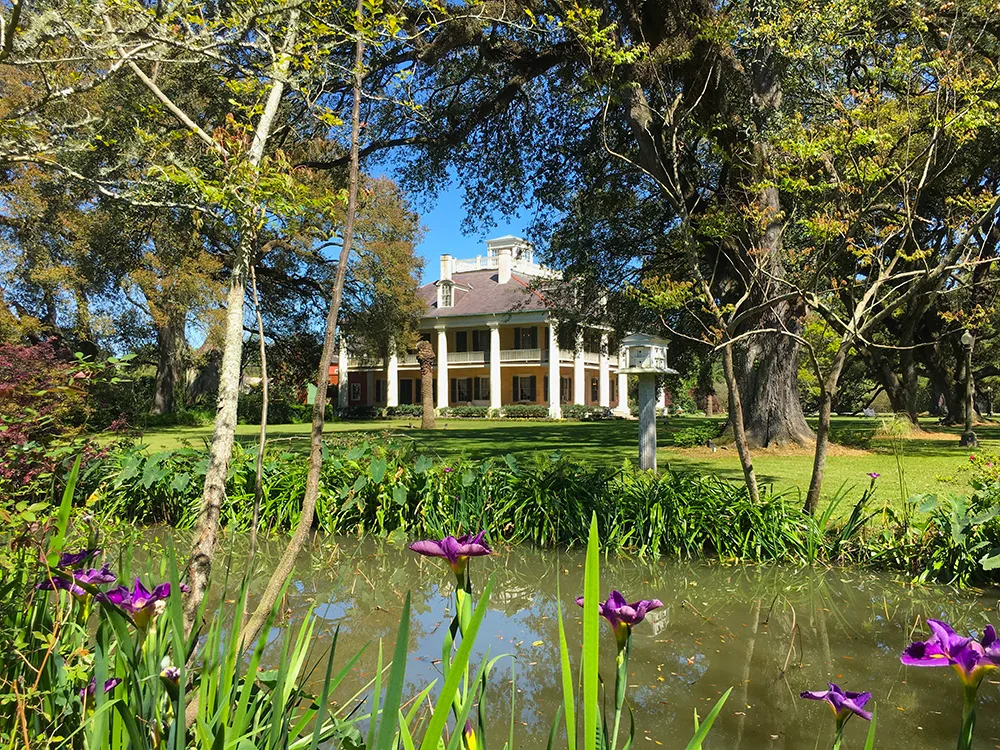 Then we're off to New Orleans the next morning via a stop at a swamp in the bayous to check out some alligators and other Louisiana wildlife!
Our three nights in New Orleans will be in the French Quarter and easy walking distance to everywhere. This will be my 8th visit to the Crescent City and I can't wait to take you to my favourite places.
I'll take you to my favourite venues for live music, some are off-the-beaten-track. We'll visit the French Market, eat sugary donut beignets, throw $ to the buskers, eat the po-boys and so much more.
This tour ends on May 19, 2024 and I will be then taking those who wish, on a fun 7-day cruise of the Caribbean! More on that soon.
Costs:
As with all my tours, I price it up on one person per room, and offer a discounted rate if you bring a partner or friend.
11 nights accommodation
4 evening meals
Transport between cities and attractions
Entry tickets as per itinerary
NZ$9,650 for a single person in own room.
Add a friend/partner for NZ$5,550
Secure your spot with a $1000 deposit per person. Balance due by 8 Februrary 2024, unless required earlier due to any unforeseen price increases or currency fluctuations.
What's not included
Airfares to Nashville and from New Orleans (we can arrange those for you on an individual basis depending on where you'd like to go)
Travel insurance – a requirement for this tour
Meals not included above
Gratuities for drivers or guides
ESTA US visa waiver or US visitor visa

If you'd like to join me on this small group tour of a maximum of 16 people, please send me an email requesting the registration form to megan@bloggeratlarge.com
*Note: this tour requires 14 people to go ahead. I expect it will sell out, so don't delay!
For an idea of flight costs, jump onto Air New Zealand's website, or American Airlines or United or Delta, as they all fly direct to the US. You will need to decide which airport you'd like to pass through. My advice would be midwest for an easy time zone to get to Nashville, unless you want to stay a few days on the west coast.
Look for prices to Houston and Chicago on Air NZ, or Dallas Fort Worth (DFW) for American Airlines. Once you know what you'd like to do, we're happy to assist with any pre-tour stopovers, or making your booking for you. A small fee will apply for us to make your airline bookings (because airlines no longer pay agent commissions!)
If you'd like to come as a single woman and want to room share, please email me and I will let you know if anyone else gets in touch for that too.
I hope you will join me! – Megan