I am now running my half day Blog Training Masterclasses as webinars. Drop me a line if you'd like to be notified of the next live class!
Details below >>
________________________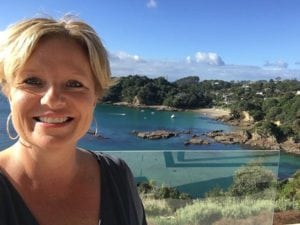 I'm Megan Singleton and I own this blog, Blogger at Large. I've been blogging professionally since 2006, starting with House of Travel for three years, before launching out on my own in 2009.
There are over 900 posts here and alongside writing content that brings over 50,000 views per month, I have built up my social media channels and I will show you how to create content that people want to read and brands want to work with, as well as how to grow your Facebook fans.
This webinar covers just about everything that I have found that works – and I'll also tell you the things that don't!
Over the last five years I have trained people in New Zealand and USA on how to create a great blog that you can be passionate about for the long haul and one that works. Some past attendees have even traveled to Auckland by bus (leaving at 4am!) from Rotorua or a flight up and back in a day from Hawkes Bay just to attend my Blogging Master Classes and many of you have asked if I will run this course in your city.
Finally we have a solution! You can do this course live via webinar from wherever you are. *clapping hands!
________________________
This webinar will be the same course that I run in my live workshops, using the same slide presentation that I will take you through and you will be able to type any questions you have and I will answer those too.
I have written this training to take you through five or six steps in a logical way on how to determine and define your niche and find your voice, how to create content that works, how to create titles that work for SEO as well as readers, using keywords and then how to promote your posts on social media. You'll have a few minutes to jot your own ideas down as we go through – so bring a notebook!
It will also be recorded and you will be emailed a link so you will be able to rewatch it later if you wish.
So!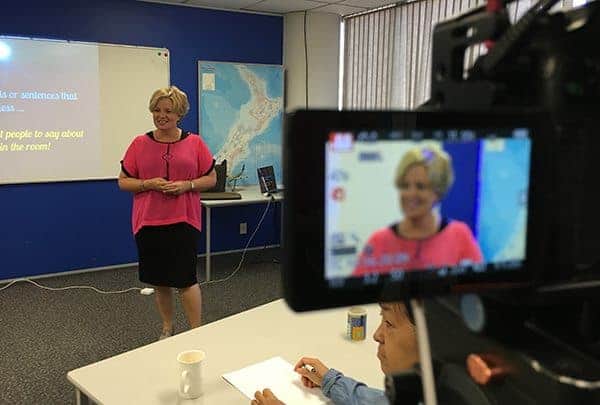 If you need some direction or inspiration on how to create a blog or how to grow your current blog into a useful tool to promote your business, this blogging masterclass webinar is for you!
This is a really practical, hands-on webinar because I know your time is precious. There are a million other things you could be doing, so I want to make sure this investment of your time and money into your business is worth it.
In fact I believe it could be the best money you'll spend on professional development this year!!
Listen to my chat with Mel Homer from the Cafe and The Mix about the ingredients that make a great blog >>
________________________
What the Blog Training Masterclass Webinar covers:
The importance of choosing your niche
How to define your unique voice
How to create content that works
Positioning yourself as an authority/thought leader
How often you should be writing new posts
How to use images cleverly and effectively
How to use crowd sourcing so you won't be having to write a blog post every day
How to use key words to attract search engines
How to promote your content on social media (and which ones not to bother with)
How to grow your fans on Facebook
How to work with brands
Income streams your blog can create
How I make money blogging
Plus some more gems and basic dos and don'ts of successful blogging
Who should attend?
If you have a blog and want to learn how to monetise it and work with brands, this training is for you.
If you want a job as a blogger, this workshop will give you a great leg up into what is required to be successful.
If you're already blogging but no one is reading, this workshop will show you some great ways to promote it.
If you want to use content to promote your business, this master class will show you what works.
What they said:
"Your Blogging Masterclass Webinar last night was a great refresher and certainly bought me up to speed on a few points. There were some real gems of information in there too about how to potentially monetise your blog. Keep up the friendly approach and interaction with your "students" – that was really appreciated at the end of a long working day! Cheers – Felicity Anderson, Trio Communications
"It was GREAT!!! Thank you so much!! " – Jenny
"I came across your website while searching for tips on how to start blogging. I had so many ideas in my mind, but I lacked direction and I needed a starting point. However, after attending your class, I was able to refine my thinking and what I really wanted to write about came into focus. My heart jumped, I had butterflies in my chest, such was the thrill of reaching a conclusion. During the first half of the class, while we were asked to come up with five titles, I struggled; the idea was there, but it wasn't fully evolved. By the end of the class I had written down 24 titles – 24 topics for my future blogging. I am looking forward to attending any of your future classes." – Fai Kanno
"Megan combines boundless enthusiasm and infinite wisdom to deliver an enjoyable, practical workshop that will cure the most stubborn case of writer's block. I left the training session with renewed passion for writing and oodles of inspiration for my next blog posts!" – Nadine Maffre, Miles Media marketing co-ordinator, South Pacific
"Had an absolute blast at the Blogging is The New Black workshop! Megan is so inspiring and an absolute social media pro. The class really motivated me to take my blog to the next level and I'm excited to see where it will go from here!" – Rachael McLaren
"I learned more in two hours at your blogger training than I did at a two day social media course held overseas earlier this year." – Peter Fleming, The Tour Company & The Cruise Club
Quick bio:
A former graphic designer, Megan is an award-winning travel writer, editor and full time blogger (who still loves Photoshop). She is the Sunday travel correspondent on Newstalk ZB, as well as freelancing for several publications in New Zealand and overseas.
Her work has been recognised internationally when she won the contract to be Expedia Australia and NZ travel blogger for 2013 and was Yahoo!NZ's travel editor in 2010/11 where she oversaw the travel channel grow from #18 to #1 in New Zealand. Today she also writes for Skyscanner, MasterCard, helloworld and receives frequent requests to write guest posts.
Megan began blogging full time 12 years ago and now runs Blogger at Large, her own successful travel blog which gets over 50,000 views per month.
In the media:
Stop Press marketing and advertising magazine interview: From blog to brand – Megan Singleton describes how she built her travel blog into a brand. I hope it inspires you!
________________________
How long will the webinar run?
The live class usually runs to 3 hours, but that includes a coffee break, time for doing some writing exercises and Q&A throughout. In the webinar I keep it to 2 hours without the break and shortening the writing time and by moving the Q&A to the end so other viewers can log out if they wish.
________________________
How much is the webinar?
The half day live workshop is $145 but for the exact same information with the addition of having the webinar available to be rewatched, the launch cost of these first webinars will be $95.
That's an incredible amount of value to grow your hobby into a business and to help you focus your ideas and learn some practical tools.
________________________
If you'd like details of the dates of the next webinar, drop me a line on megan (@) bloggeratlarge.com
Save
Save
Save
Save
Save
Save
Save
Save
Save
Save
Save
Save
Save
Save
Save
Save
Save
Save
Save
Save
Save
Save
Save
Save
Save
Save
Save
Save
Save
Save
Save
Save