You've got the ring on your finger, you've set the date, the frock is being made and the venue hired. But wait! Where are you going for the honeymoon?
I get asked by a lot of loved-up pre-nups about honeymoon ideas, so this post is everything that I reckon you'd love about having your honeymoon in New Caledonia.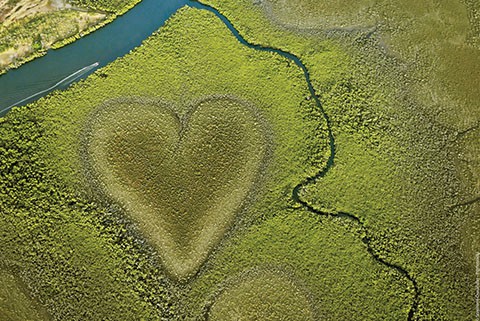 1. Location, location!
Noumea is less than three hours from Auckland flying Aircalin or Air New Zealand and about level with Brisbane as far as latitude (and temperature) goes. Winters are mild (think high teens to mid 20's C) and the summers are 26-30 C.
You can stay in many places on the main 400km long island or pop over to Isle of Pines for a smaller, romantic, slower paced holiday. Noumea is the capital city on the mainland and much more cosmopolitan than other Pacific Island cities or towns.
You can shop in markets or French retailers and dining options are plenty catering to all tastes and budgets from gooey cheeses and red wine from the supermarket to a fancy dinner out.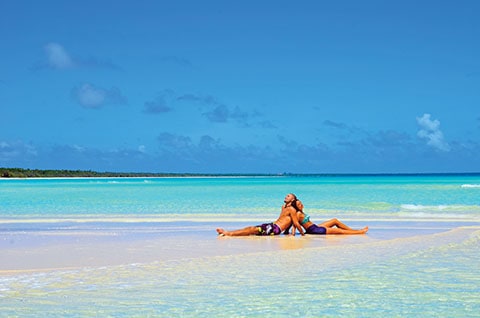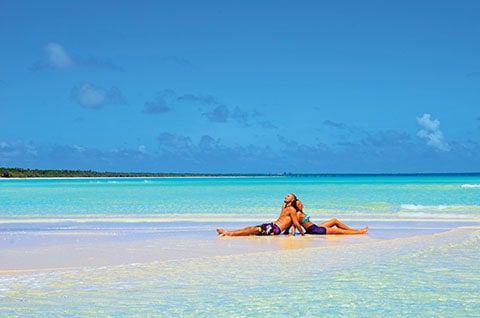 2. Where to stay
There are loads of hotels and resorts to choose from in Noumea and at many price points.
I really like the Hilton on Anse Vata Beach with sea views and restaurants and bars within a baguette's throw of your balcony.
Hotel Le Lagon is set about a block back from Anse Vata Beach. It is 3-stars and great for those wanting a medium price but new and modern facilities. (Walk out the door and turn right for warm croissants from the local bakery!)
If you want to hide away in an exclusive resort, you'll be thrilled to know the a new 5-star Sheraton Deva Golf Resort and Spa opened about five years ago. It's about two hours drive north of Noumea with not much around it except beaches and a new golf course.
It has everything you'd want though, from a spa to fine dining, swimming pool and the free use of their snorkelling gear, paddle boards, kayaks and canoes. If you're a bit of a sporty couple, they also have mountain bikes that you can disappear on and find a secluded piece of beach or jungle.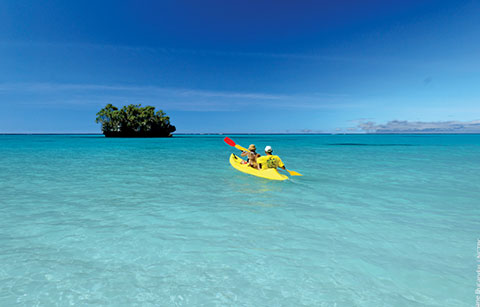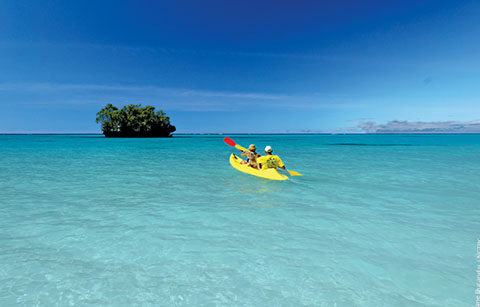 3. Eating and drinking in Noumea
If you stay in Noumea, I'd suggest booking a hotel with a kitchenette (they're everywhere) so you can partake in your own personal happy hour or even cook your own food. But hey, you're on honeymoon, you didn't come here to cook!
Shop at one of the supermarkets (get a taxi to Geant – it's huge!) and stock up on French cheeses, foie gras and pates, proscuitto and other charcuterie. There are also bottle stores selling amazing French wine at really affordable prices. I went to La Vinotheque and paid about $11 for a delicious bottle of Bordeaux, but I also bought a very special Medoc for $50 to bring home.
The local seafood market and adjoining produce market is also worth visiting. You can expect to pay about $12 for 1 kg of fresh raw tuna just caught overnight and olives by the scoop.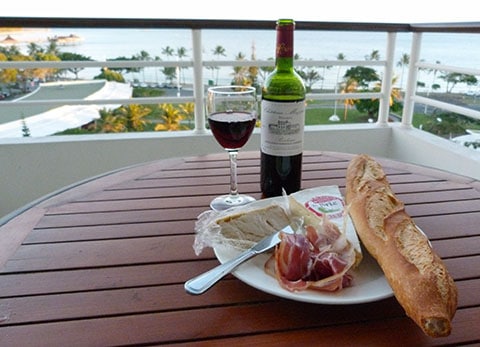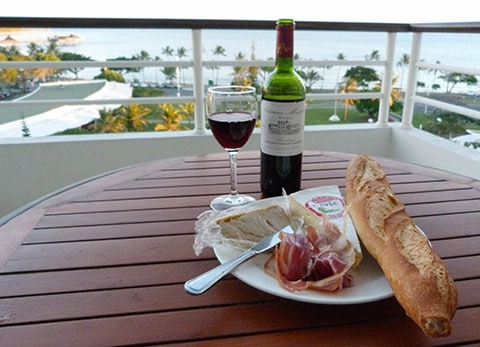 4. Foodies
If you're foodies you'll want to experience some French/Melanesian fine dining. Check out Le Roof which is this stunning restaurant below on stilts over the water at Anse Vata Beach.
For seafood try L'Astrolabe at Baie des Citrons, the next bay around from Anse Vata. This is where most of the restaurants are, so meander along stopping where you please.
For food that looks like art on a plate dine at Au P'tit Cafe on a very nondescript street in Noumea, but where bookings need to be made in advance.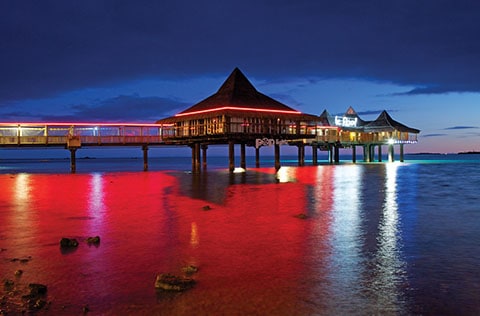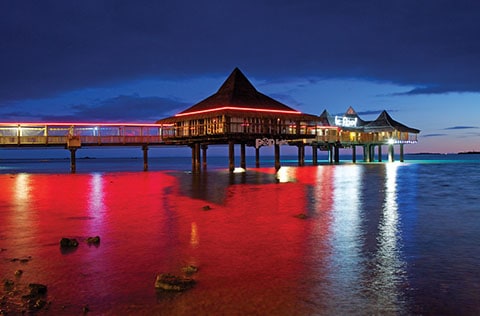 Happy honeymoon! x