Lol, this post I'm just revisiting to say that when we dined at Donald Trump's restaurant (in 2014) he was no where near politics and in fact, whole woulda thunk it?!
But the reason I was keen to try it out was two-fold, including a New Zealand connection.
Do you remember the very first episode of Donald Trump's 'Apprentice' which was won by Bill Rancic way back in 2004? Husband of E-TV's Guiliana Rancic? The Posh and Becks of America, those two – but I digress…
Well, Bill's prize was to choose which Trump property he would project manage, and he chose to oversee the construction of the Trump International Hotel and Tower in Chicago – and in 2014 I dined there.
Sit down and prepare to drool for I am about to walk you through our 2-hour lunch.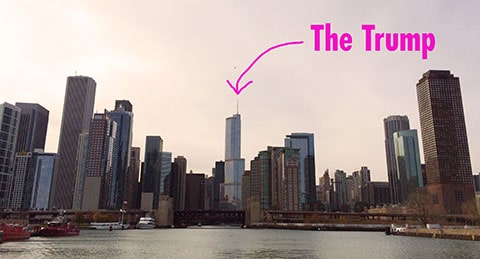 Terrace 16 (formerly Sixteen restaurant on the 16th floor, of course) is a two-Michelin star dining experience with floor to double-high ceiling windows opening onto a huge terrace that is thee place to be seen in summer hanging over the Chicago River with a cocktail in your hand.
As luck would have it, the food and beverage manager, Morgan Eagles, is a Kiwi lad! So I jumped at the chance to sit down with him and try the new fall menu from chef Thomas Lents, known for his amazing use of only high-end ingredients sourced locally and shipped from little nooks of the globe.
Here are some pics to entice you to at least go to Sixteen for lunch, but heck, you really should stay!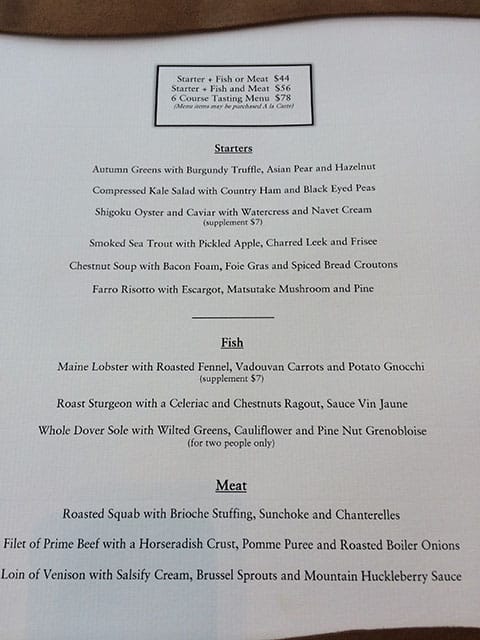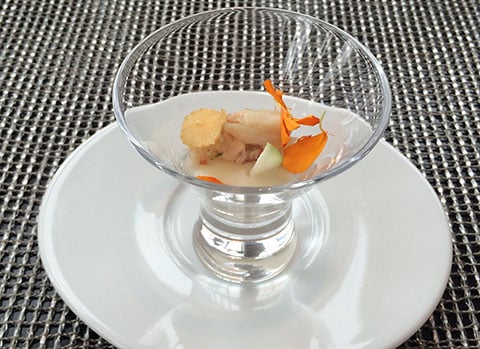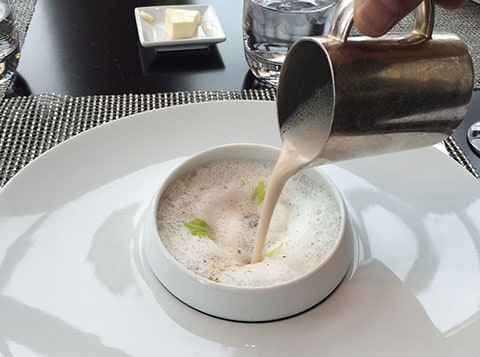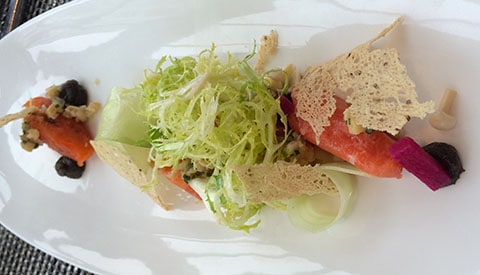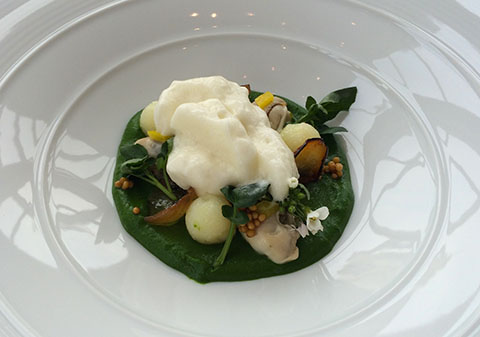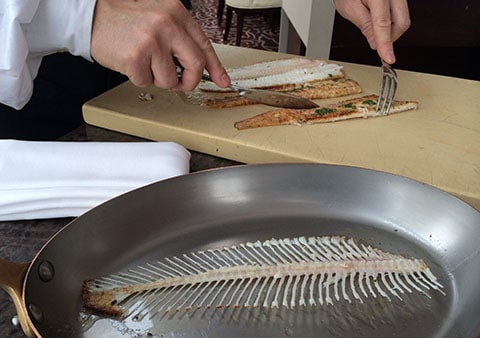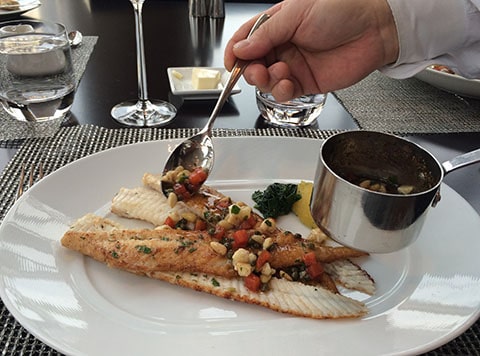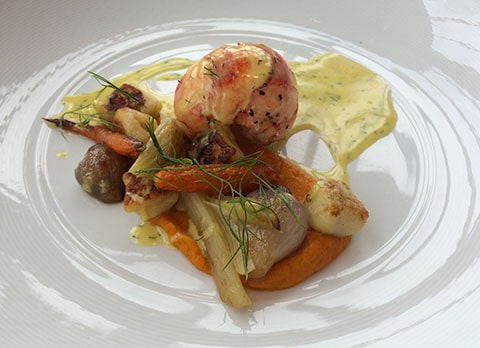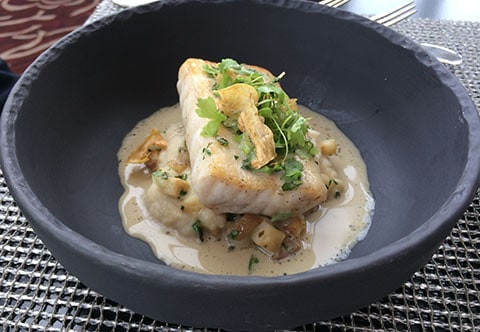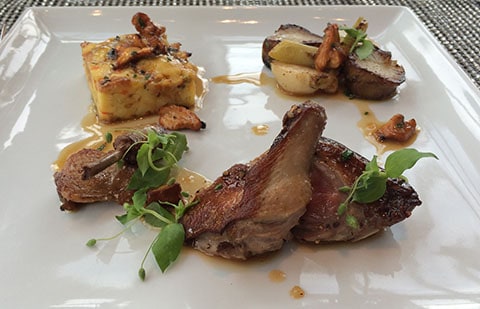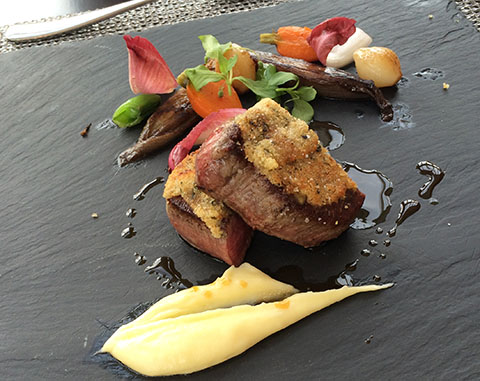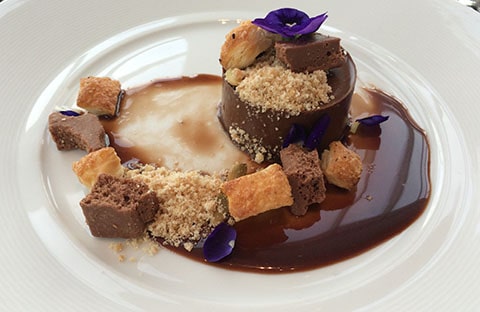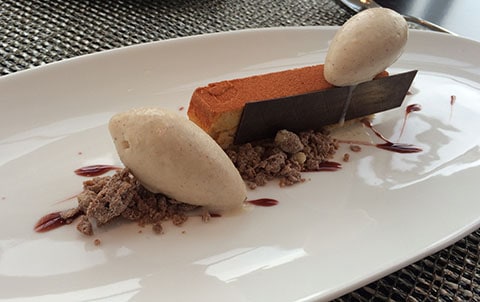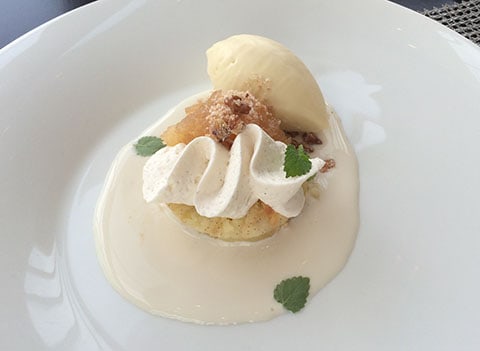 And that, dear friends, was when I put my napkin down and headed outside for a long walk along the river!
As I write this post, they are waiting to hear whether Sixteen will win a third Michelin star. I shall update this post when I hear…
If you want to partake in the chef's 6-course degustation dinner, come hungry and come with a fat wallet. Also have at least 3.5 hours free. The full tasting menu costs $185, match it with wine and you can add another $125 – or $750 if you're after some special bottles that are kept hidden from the riff raff.
Click here for more info on the Trump Chicago >>>
_______________________________________

I'm in Chicago via Fiji thanks to Fiji Airways who fly out of Auckland and twice a week from Christchurch Airport via Nadi to LA. A great way to get to America for South Islanders who don't want to transit through Auckland
_______________________________________