4-13 March 2022
Nelson • Abel Tasman • Reefton • Punakaiki • Hokitika + add-on Trans Alpine to Christchurch!
If you listen to Newstalk ZB, you'll have heard me on Sunday mornings for the past 10 years talking travel. These tours are for my readers and listeners who would love a holiday – and have me do all the organisation for you!
Join my fabulous, bespoke tour of this extraordinary part of New Zealand starting in Nelson and finishing in Hokitika and an optional add-on of the Trans Alpine train to Christchurch for the night. You won't find another tour like this one!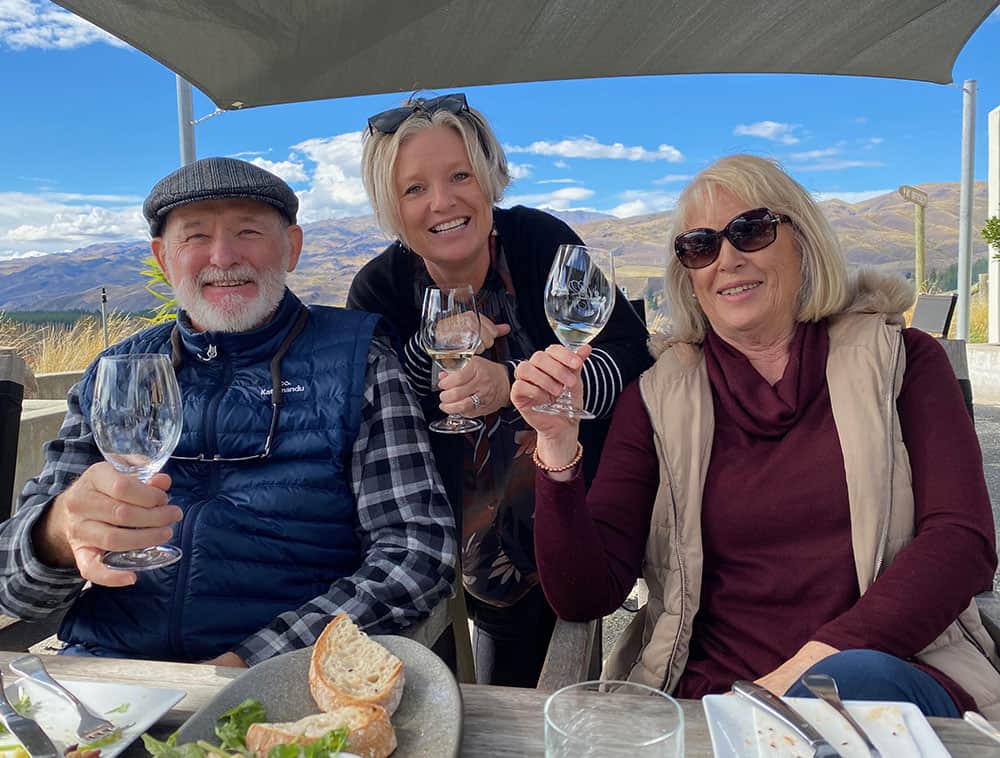 My tours are small and relaxed with a friendly bunch of people who are all interested in travel and seeing parts of New Zealand with like-minded travellers. These tours are ideal for singles or couples who want all the work done for them so they can just relax and know everything is taken care of.
When ever you see meals 'at own arrangements' that simply means it's not costed in, you will need to pay separately. It doesn't mean you'll be dining on your own – unless you want to! I will always have a plan for a local pizza place or other casual dining ideas. – Megan
Day 1 : Nelson
4 March
Arrive into Nelson on your own arrangements and meet at the lobby bar for a welcome drink together at 6pm, then we shall find a casual dining place to eat and get to know each other. (Own expense tonight)
Accommodation: Rutherford Hotel x 2 nights
Day 2 : Nelson
5 March
Breakfast at the hotel is included.
This morning take a leisurely walk to Montgomery Square to visit the Nelson Market which is recognised throughout New Zealand and the world, for its fine produce and quality artistry. We will pick up lunch at the market.
Leaving the Saturday Market we'll explore New Zealand's second oldest city including Queen's gardens, Botanical Park (host of NZ's first Rugby game) and Melrose House before heading to the viewpoint on Princes Drive with fantastic views of the whole region including out towards Abel Tasman National Park.
After lunch meet our driver for a sightseeing tour of Nelson town and surrounds. From here we'll head to Hoglund's Art Glass Studio then onto Gravity Winery, New Zealand's only gravity fed winery for a wine tasting. Food options here are all from locally grown or made produce.
Tonight we enjoy our welcome dinner at Hopgood's & Co Restaurant, which is included.
Day 3 : Nelson / Abel Tasman
6 March
Breakfast is included at your hotel. This morning we depart Nelson and head towards the Abel Tasman National Park. We will visit the village of Mapua with its seaside charm, gorgeous little galleries and design store and of course the best ice cream in the region!
From here we will head through Motueka to the Riuwaka Resurgence, learn about this culturally significant area where the crystal clear waters of the Riuwaka River emerge from within Marble Mountain.
On arrival in Kaiteriteri we take a water taxi transfer to Awaroa Lodge for 2 nights. You may wish to take an overnight bag and leave your luggage on the coach due to beach boarding and de-boarding.
Lunch and Dinner is at own arrangements.
Accommodation: Awaroa Lodge 2x nights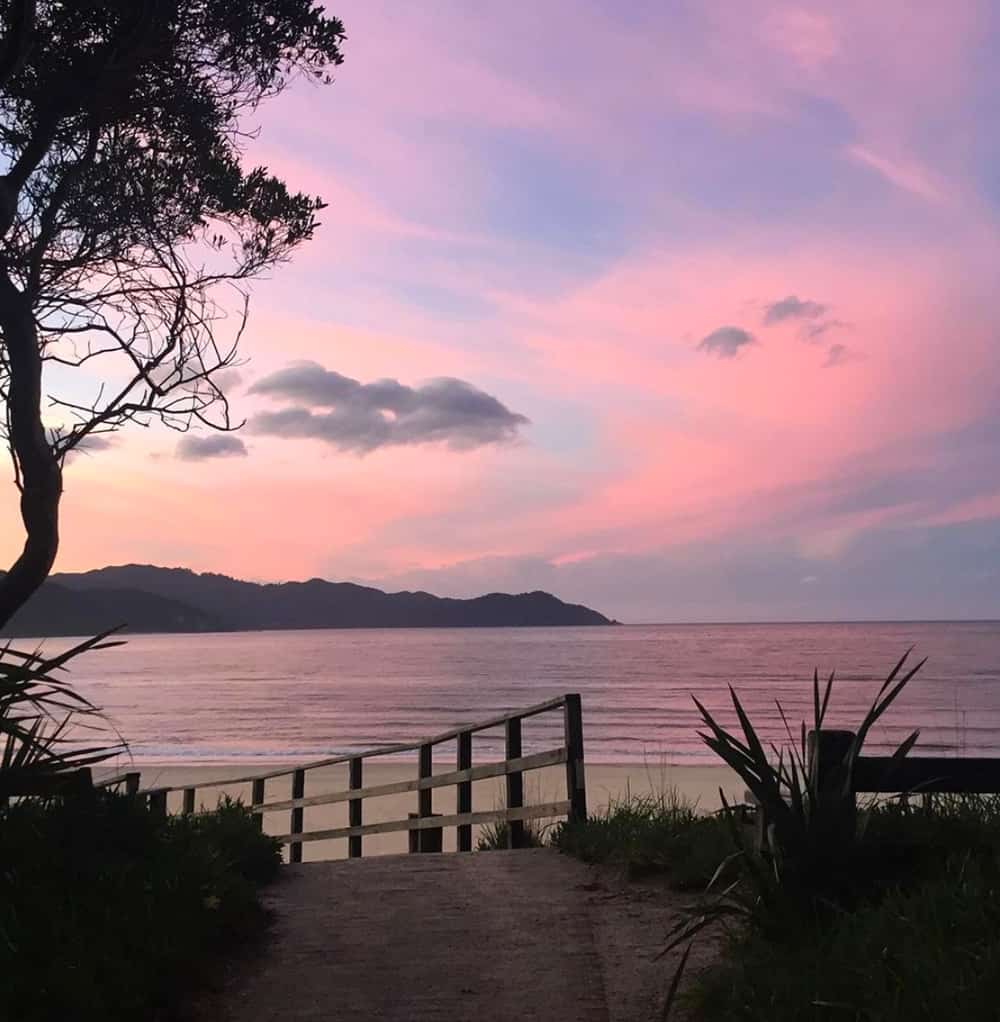 Day 4 : Abel Tasman
7 March
Breakfast is included at your hotel. Today is a full free day to explore the park, relax, swim.
Lunch and Dinner is at own arrangements today, but we will find somewhere local to dine together.
Day 5 : Abel Tasman / St Arnaud
8 March
Breakfast is included.
Late morning departure from Awaroa Lodge and water taxi transfer to Kaiteriteri. Drive to Lake Rotoiti with sights enroute. On arrival enjoy the stunning landscape and nature walks around Lake Rotoiti.
Rest of the afternoon is at your leisure
Lunch and Dinner is at own arrangements.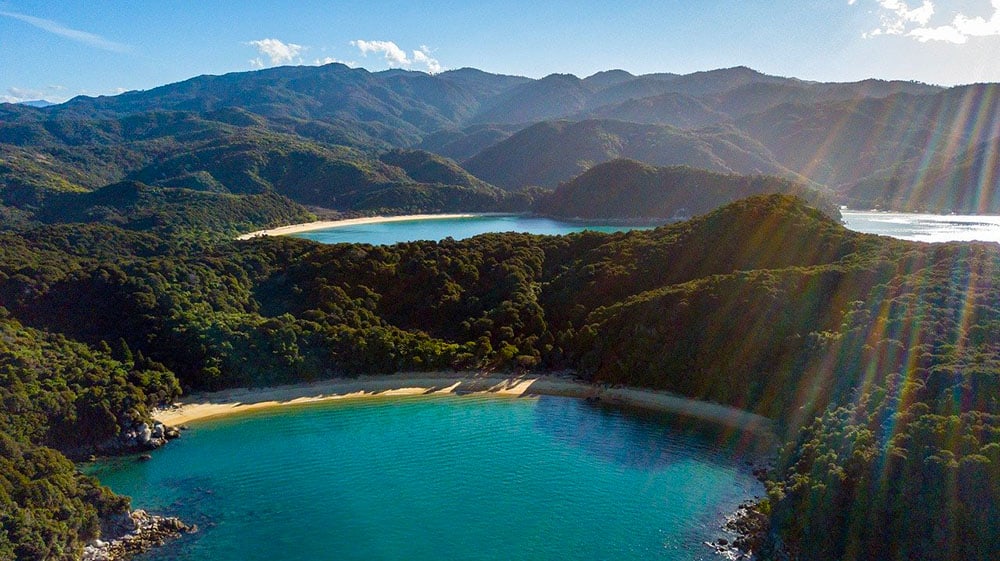 Day 6 : St Arnaud / Reefton / Punakaiki
9 March
Breakfast at the hotel is included.
This morning continue your journey to the West Coast with a stop in Reefton. Nestled deep in the untamed wilderness of New Zealand's West Coast, Reefton appears as a quaint small town on the surface. But what lies beneath is a town that has played a significant part in New Zealand's development as a nation.
Officially established in 1870, just a few years after the discovery of gold bearing quartz reefs in the area, Reefton has a rich history defined by moments of innovation and entrepreneurship. In 1888 Reefton became the first place in the Southern Hemisphere to have a public supply of electricity.
Visit the Reefton Distillery, a modern distillery at the forefront of spirit production in New Zealand. The distillery is housed in one of Reefton's original buildings which has been carefully restored to accommodate the working distillery, tasting bar and retail store. A tasting will be included.
Lunch is own arrangements.
Visit the Bearded Miners (gold coin donation). The replica hut depicting 1860s style housing is made of native cedar slabs set amongst native plantings right in the heart of town on Broadway.
Continue to Punakaiki. A 2 course dinner at the hotel is included tonight.
Accommodation: Punakaiki Resort x2 nights
Day 7 : Punakaiki
10 March
Breakfast at the hotel is included.
Enjoy a walking tour to the Pancake Rocks, situated just up the road from the hotel. Explore a limestone landscape of pancake-shaped rock formations, blowholes and surge pools on this short, paved walk. After your walk explore the area with your driver.
Today's highlights include:
Shantytown
A leading culture and heritage attraction made up of over 30 pioneer buildings. Recreated 19th-century mining town offering steam train rides, gold panning & historic re-enactments. Inspired by The West Coast Gold Rushes of the 1860s. Iconic Attractions. Step Back In Time.
Woodstock Brewery – Greymouth Grill lunch & beer tasting
The Woodstock Brewing Co was established in 2017 when Colin started commercially brewing his beer and fermenting his own ciders. Woodstock's beer philosophy is "Simply Good Beer", they keep their beers fresh and, on the whole, try to produce clean uncomplicated beer which highlight the hops and malts used in the brewing process. Enjoy a lunch and beer tasing.
Dinner is at own arrangements.
Day 8 : Punakaiki and Hokitika
11 March
Breakfast at the hotel is included.
Depart Punakaiki and travel South, enroute enjoy morning tea at Blackball Hilton. Arrive Hokitika, visit the Jade Factory, take a walk along the beach or visit a glass blowing studio.
Morning tea at Blackball Hilton Blackball is a small town on the West Coast of the South Island of New Zealand. Built in 1910 Formerly the Blackball Hilton has a long and fascinating history, with some legendary parties thrown in too! This 'old school' style pub is an historic hotel which has been kept in as close to original condition so that you can experience a hotel with it's original flair.
Lunch is at own arrangements. This evening enjoy a 2 course dinner at your hotel.
Accommodation: Stations Inn Hokitika x 2 nights
Day 9 : Hokitika
12 March
Breakfast at the hotel is included.
This afternoon we were going to the quirky Hokitika Wildfoods Festival however as of February this was cancelled. We will instead go out and about in Hokitika in our coach.
Lunch is at own arrangements.
We will enjoy our Farewell Dinner at our hotel tonight, included.
Day 10 : Hokitika
13 March
Today we depart Hokitika. There are several options you might like to consider: take the Trans Alpine train to Christchurch for a few extra days, travel on down the west coast on a private itinerary (which we can assist you with), or fly home.
Optional Trans Alpine from Greymouth to Christchurch
Depart Greymouth for Christchurch at 2pm onboard the Trans Alpine in scenic carriage with incredible views. Includes transfer from Hokitika to Greymouth and transfers in Christchurch to hotel.
Arrive Christchurch about 6.30pm and transfer to Ibis Hotel, then free evening.
Add on Trans Alpine and Ibis Hotel 1 night package for $340 per single person in own room, $175 for second person sharing room.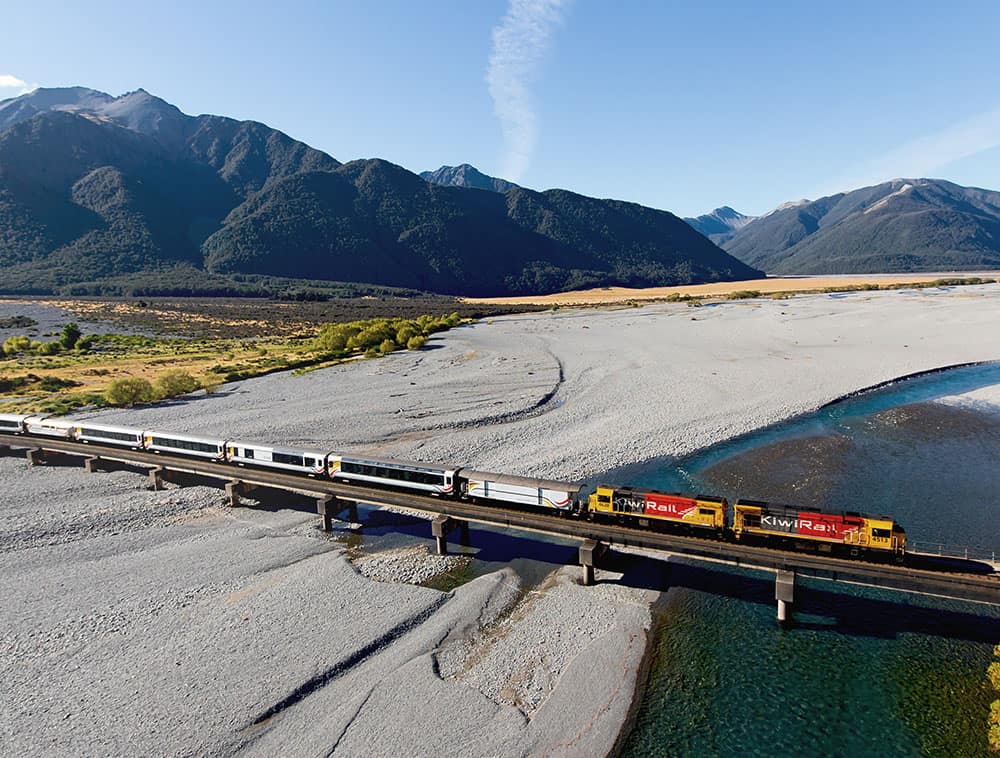 Cost for this 10-day tour:
$5,550 per person in own room. Bring a mate to room share and they pay just $3,100! (Excludes Trans Alpine package)
We can also arrange additional nights in Christchurch or Nelson if you'd like to extend your holiday.
Contact me, Megan Singleton, if you'd like to register for this tour. Phone on 021 777 770 or email megan@bloggeratlarge.com
Cost includes
Boutique 3-4 star hotel accommodation as per itinerary
Meals as outlined – 9 x breakfast, 1 x morning tea, 1 x lunch, 3 x dinner
Exclusive time in Abel Tasman national park
Entry fees/activities/festival tickets as per itinerary
Transportation by private air-conditioned vehicle with driver guide throughout
Your host Megan Singleton
Loads of fun and laughter guaranteed
**Note: this tour excludes flights to and from Nelson/ Hokitika/ Christchurch and airport transfers.
Ts & Cs
A $500 deposit per person will confirm your spot. Full payment due by 4 February 2022.
*Covid information: If for any reason this tour is cancelled or individuals from this tour must cancel due to COVID-19 travel restrictions, there will be no cancellation fees for the tour or individual persons and all your monies will be refunded. This includes, for example, if a guest is joining from Wellington and Wellington is placed into Level 3 or 4 lockdown, restricting travel. We will endeavour to postpone the tour if possible or arrange individual travel for guests not affected by the lockdown.
However we do strongly recommend you take out insurance to cover other unforeseen circumstances that might prevent you from travelling, or should you need to leave the tour early for any reason. If you'd like you can get a free insurance quote from 1 Cover using my affiliate link >
Any other cancellations will incur the following cancellation penalties:
Prior to 30 days of travel start date: No penalty or cancellation fee
Within 29-7 days of travel start date: $250.00 per person and any fees imposed by suppliers/hotels
Within 7-0 days of travel start date: 100% cancellation fee
Alcoholic beverages will be at your own expense at included meals.
This tour begins in Nelson and ends in Hokitika, you'll need to make your own way to the pick up point, to be confirmed. Airport pick ups/drop offs can be arranged.
We can also provide great deals on Nelson hotels if you choose to stay on or arrive earlier.
If you plan to take the Trans Alpine to Christchurch, that is an optional extra including 1 night at Ibis in the city.
For more info about my upcoming tours, join my private Blogger at Large Tours Facebook page.
"I recently completed a Northland, Bay of Islands tour with 8 lovely ladies which was hosted by Megan. It was a fabulous 7 days, covering everything on my bucket list plus more. Some of the activities included visiting Waitangi, Tane Mahuta and the Kauri Forest, Cape Reinga Lighthouse, driving along 90 mile beach and Sandboarding. There were also a few hidden gems added in along the way. Everything was really well organised with Megan making sure that everyone felt included and catered for. I had an amazing time and would thoroughly recommend this tour with Megan." – Robyn