If you're a foodie, a shopper or a bar hopper, you'll love a weekend in Melbourne. If you like arts, theatre and live sport, you'll love a weekend in Melbourne.
I don't get here as often as I'd like, but in three days by myself, I wandered like a cloud, doing what I pleased, and found some really fun and interesting things to do which I've added to this list.
Here are my top picks for things to do in Melbourne
Grab a bite in the laneways
Everyone's heard of Melbourne's famous laneways, small through streets that are closed to traffic so the restaurants, cafes and food vendors can take over the footpath and road with tables and chairs.
Where are Melbourne's laneways? Good question! I kind of thought there were off every main street, but no, they are down opposite Flinders Station, which has the Yarra River flowing behind it.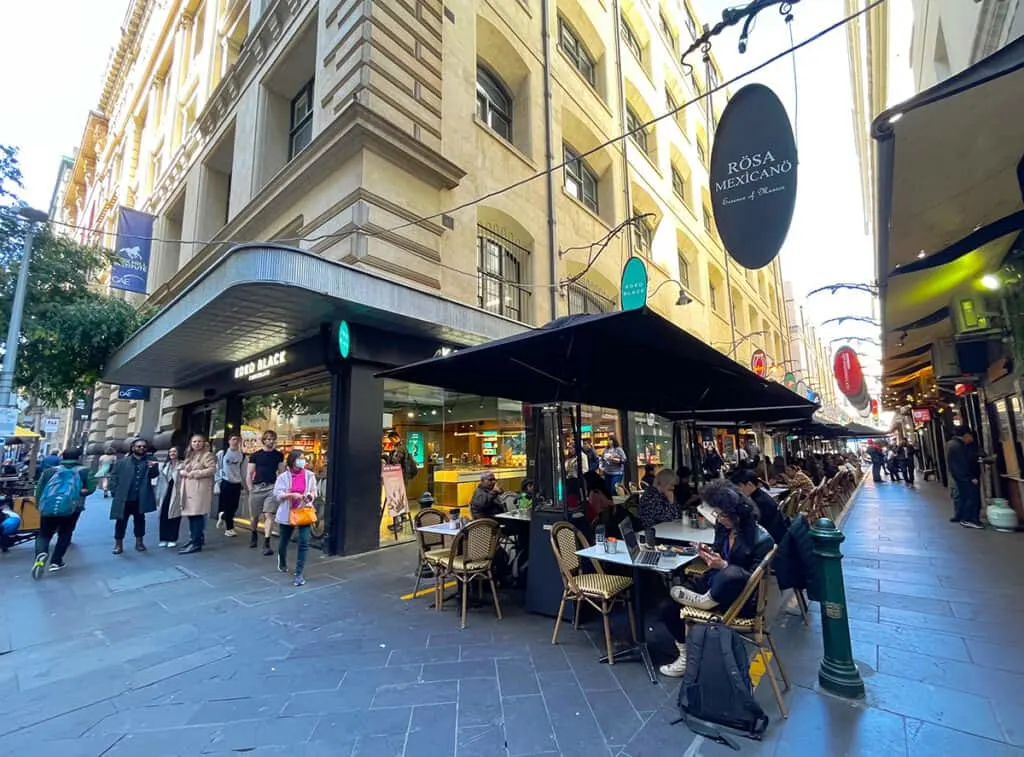 You can grab a table and "dine in", or pick up a sandwich or soup or a sweet treat and take it away. I made the rookie mistake of buying a sandwich from a vendor that didn't have tables in front, as I just assumed I'd plonk down at one of the vacant tables along the lane. Wrong.
Each table belongs to the restaurant, and I presume they pay the council a premium for the privilege of taking up street space. I would have been shooed away like a pigeon. So off I toddled, down to Federation Square, where there is seating – and pigeons – to eat my sarny with the river below.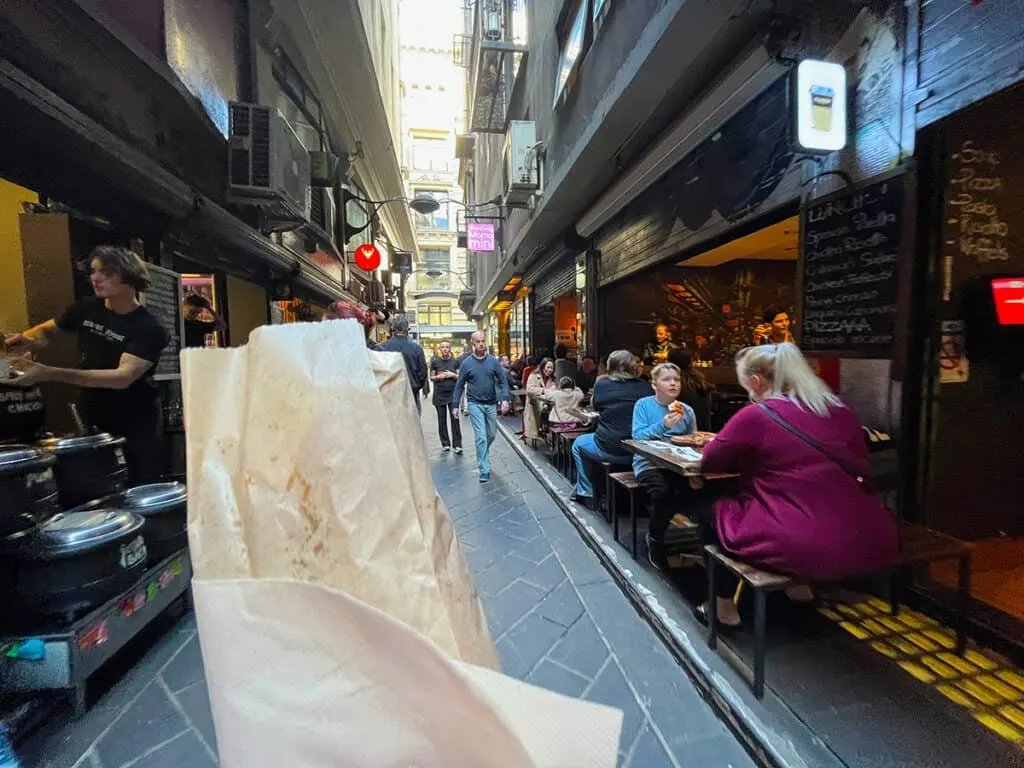 Go to an AFL Game!
I'd never been to an Aussie Rules game, aka AFL, aka Australian Football League, aka the footy!
Flying into Melbourne, I saw dots of round circles from the air and realised, no they are not crop circles, they are AFL grounds. And so it was that Friday night two Melbourne teams were playing each other in a grudge match. Collingwood v Essenden at the hallowed MCG (Melbourne Cricket Ground).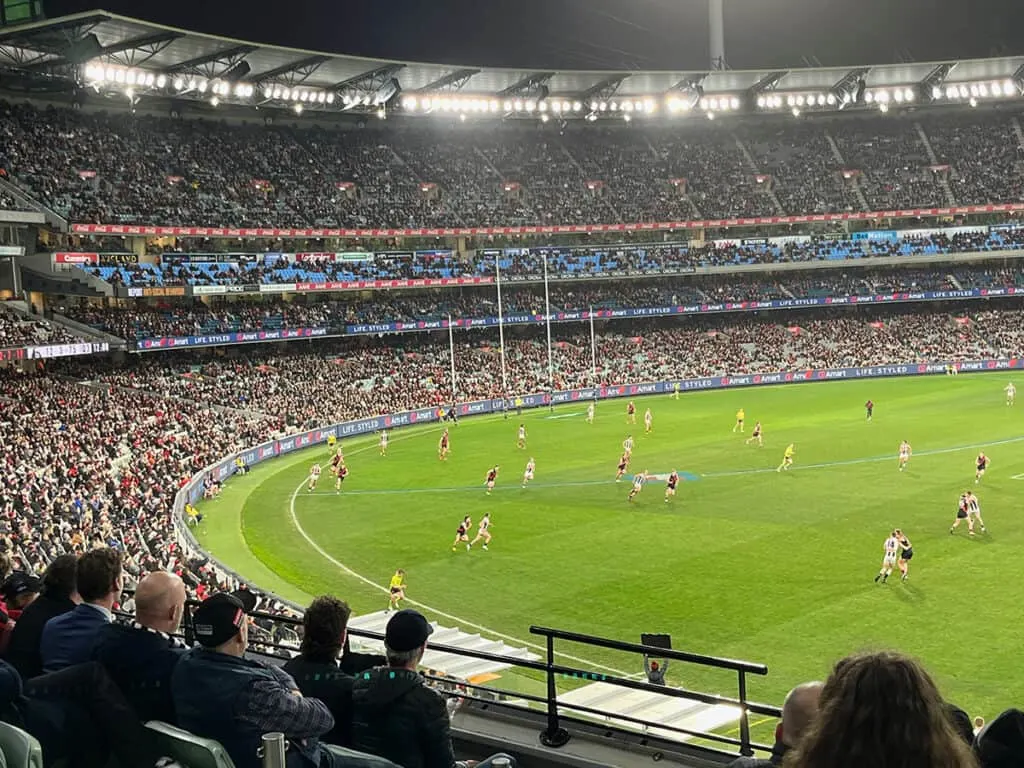 The game was sold out in the GA category, but to my aid came the lovely general namager at Rydges Hotel Melbourne, and he knew people who were members, so managed to get me a $50 ticket via their accounts. Then once I was inside, he had me call another friend, and before I knew it I was in the Committee Reserved area sitting with die-hard fans and trying to keep up.
I love live sport, mainly for the atmosphere. It doesn't matter to me what's playing, if the crowd are into it and I can pick a team to shout for.
It was utterly bewildering to me, with 18 players on each side plus 4 or 5 refs also running around on the round field. I bought the obligatory pie and during the breaks at each quarter, we headed to the bar for 10 minutes.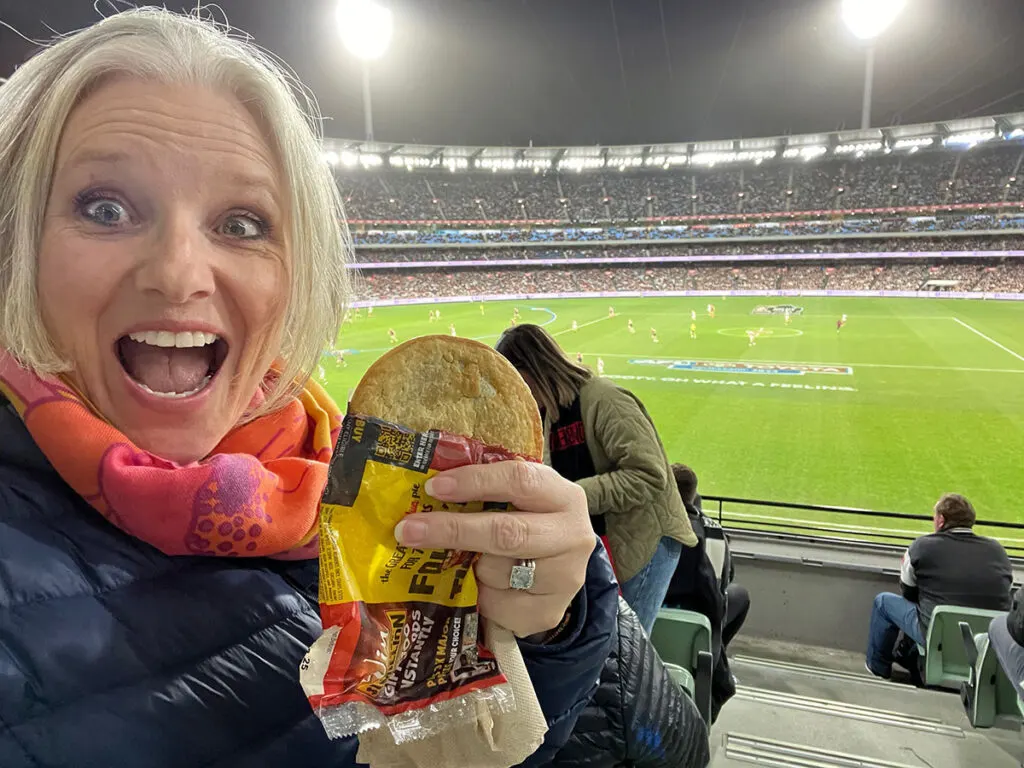 The MCG is within easy walking distance from the CBD, or Uber – but you'll probably walk faster! It was a 25-minute walk from Rydges, in the Theatre District.
Take a tour of the MCG
If you're not in Melbourne for a game – or you can't get tickets to one but you still want to step inside the legendary Melbourne Cricket Ground, see the Shane Warne Stand and the honours boards, book a guided tour.
Tour the Old Melbourne Gaol
I went to a private evening event held at this spooky old jail in the heart of the city.
The Old Melbourne Gaol was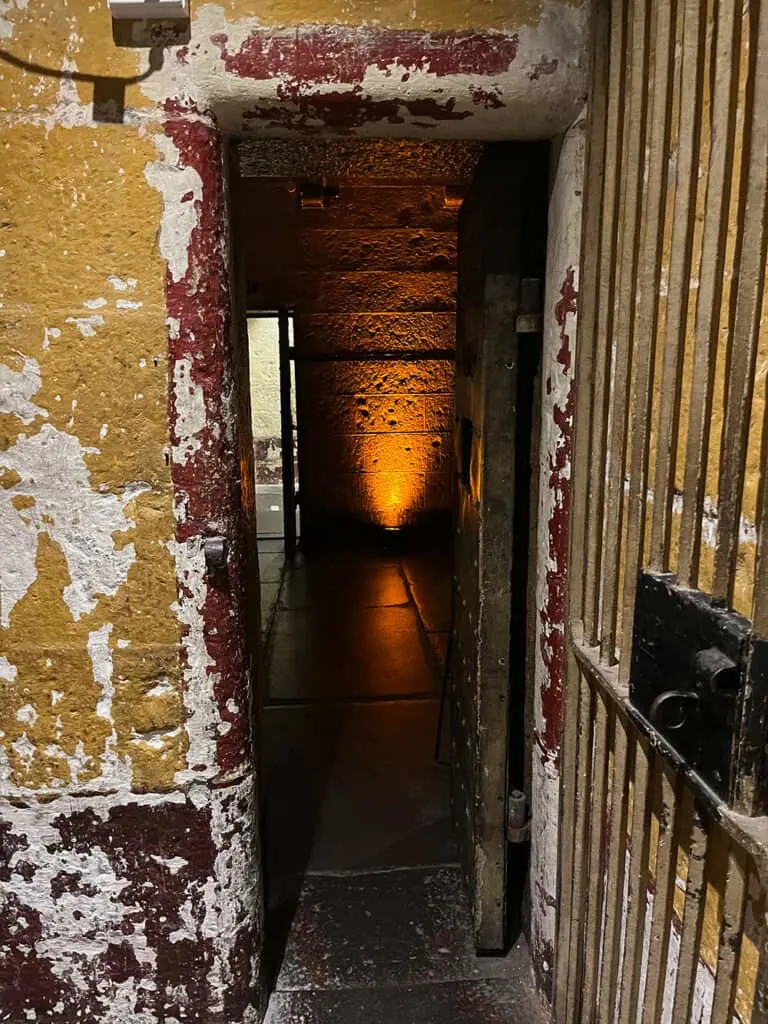 Melbourne accommodation options run from hostels to hotels, so no matter your budget, you can definitely afford a weekend here. Here is a great post on the best hostels in Melbourne if you're on a budget.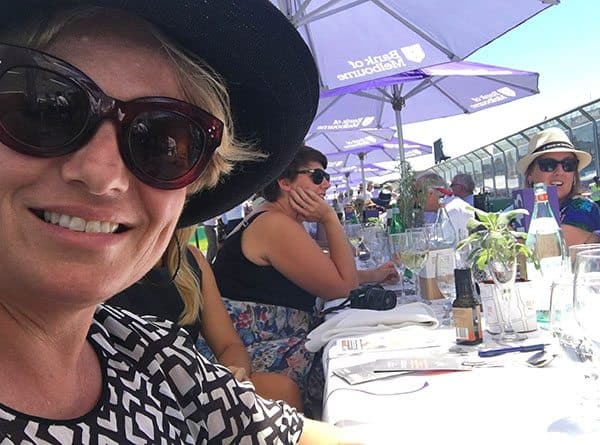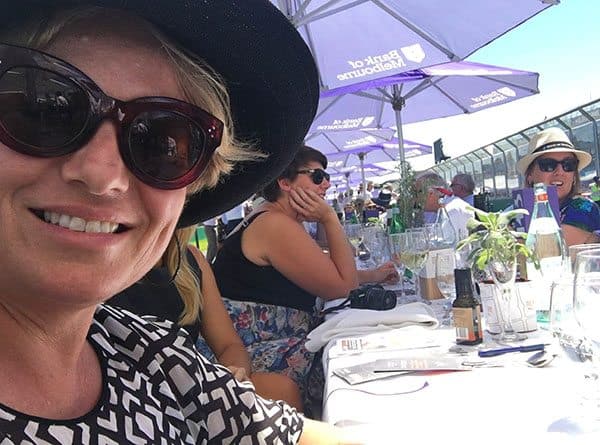 For 25 years this Melbourne Food and Wine Festival event has been growing and yesterday I sat down with 1600 of my closest friends to enjoy a three course menu by My Kitchen Rules judge Guy Grossi.
Under the 36˚C late summer sun we sipped San Pelegrino and Victorian wines along the Grand Prix race track set up in Albert Park and thanked the Melbourne Bank for their hats for everyone. New Zealand's A-list couple Art Green and Maltilda Rice (utterly delightful by the way) are on the trip that includes a bunch of lifestyle and foodie bloggers. Influencers they call us. Pfft.
Anyhoo, I was well impressed with the starter of pumpkin tortellini with crispy sage leaves and brown butter – served hot. Followed by a tiny chicken stuffed with rice and served on baby kale and spinach, then chased down by a panacotta. Well worth getting tickets for next year and at 4pm people were still downing the last of the free-flowing wine and iced coffees.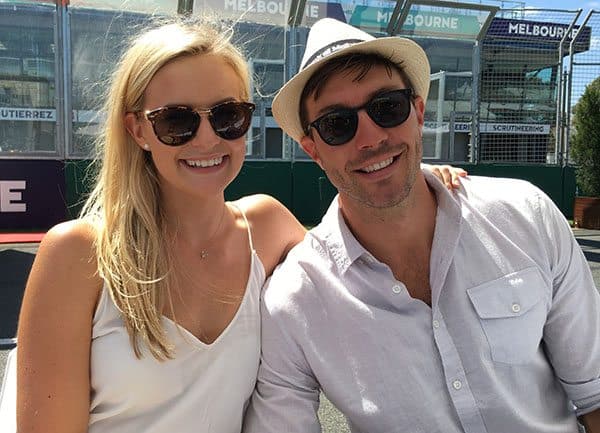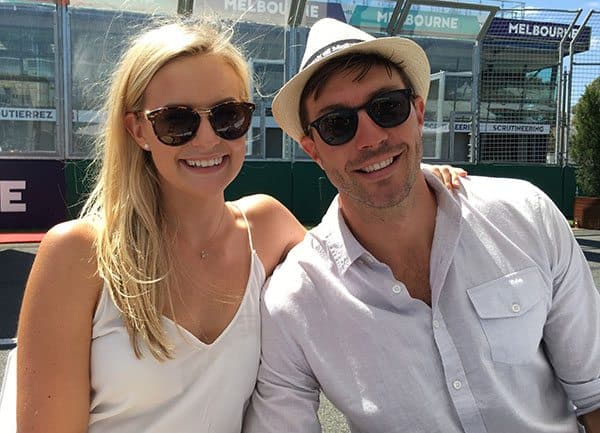 But if you have a bit more time to get out of the CBD you might like these great weekend trips from Melbourne too.
Melbourne Cocktail and Bar Tour
Join bar scene personality Sebastian Raeburn for a walk and a sip around the hidden bars of Melbourne's laneways and Chinatown. Seb is not only an award-winning cocktail expert, having won Australian bar tender of the year as well as being a bar owner, but an oracle on the history of booze in Melbourne.
His tour is full of interesting tidbits as he hand slaps young barmen everywhere you go. You'll visit five bars, and pop into or stand in front of many more to come back to later, try some unique cocktails including the sugar dripped absinthe, and get lots of tasty small plates of food. It's about 4 hours long and you need to wear comfy shoes – which several of us didn't!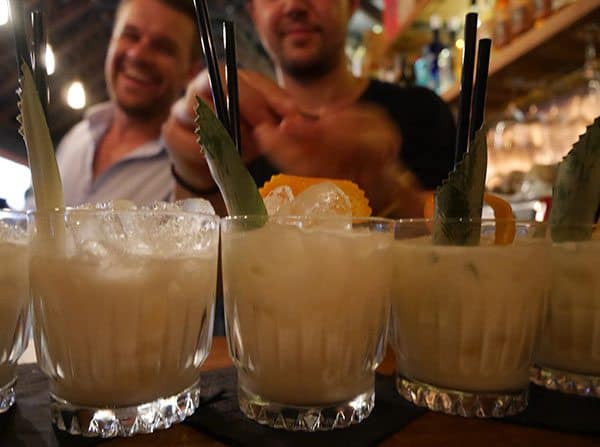 Melbourne Food Tours
This is former chef Allan Campion's business and he'll take you on trams and walks through the laneways calling at the best chocolate shop in Melbourne – or even Australia, thanks to the owner being an official "master" chocolatier, and you'll end in the basement of a cheese maker's tasting the best and freshest.
Come hungry because there's macarons, chocolate milk, goodies from Phillippa's patisserie, and an egg tart in Chinatown plus a coffee or two along the way.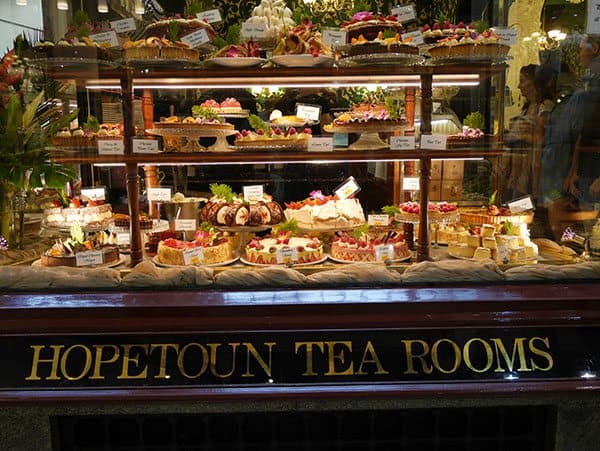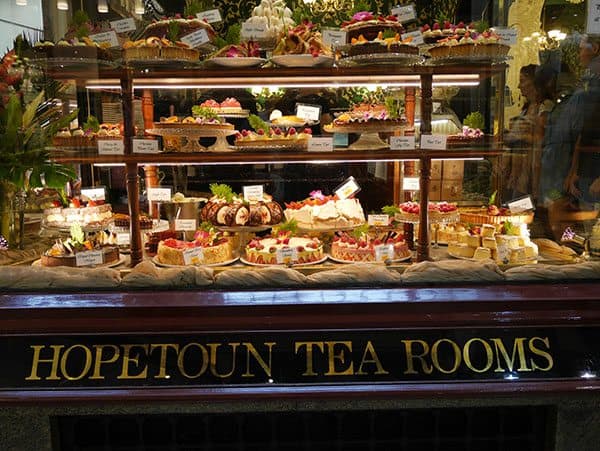 Shop at Emporium
When the Myer store on Lonsdale closed its doors, the Emporium was born. Now connecting Myer with David Jones and Melbourne Central via bridges, stair cases, escalators and little lanes, expect to get lost in here for several hours of shopping in the heart of Melbourne.
There is a foodhall which is not your usual foodhall, instead featuring small offerings from some of Melbourne's dining institutions. You'll find local and international designers, concept stores and trusty flagships, plus Australia's first Uniqlo in this architecturally stunning building.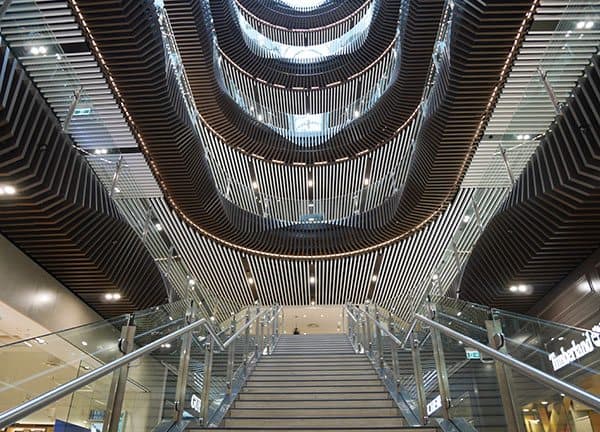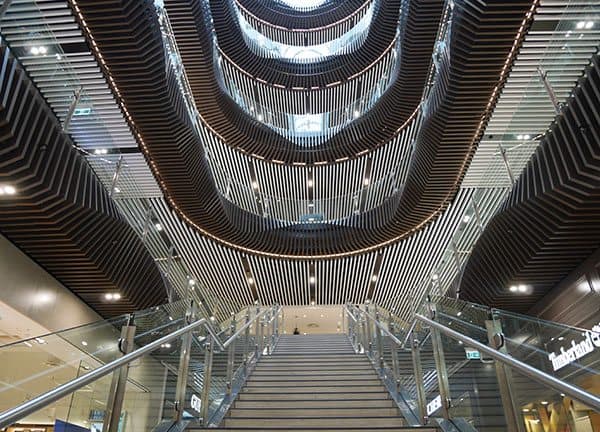 Where to stay in Melbourne
I've just stayed at the newly refurbished Rydges Hotel in the Theatre District.
With contactless check in, I was sent a link with a QR code (via text and email) to scan when I arrived. The helpful staff were there to assist, but once you've seen how to do it, it's a breeze. Just scan my unique code and complete the check in process on the screens in the lobby, and out popped my room key and off I went.
There are three room types and I had an apartment suite. Super fancy! It came with a washing machine/dryer, kitchenette and a bathtub IN my bedroom! As well as a lovely walk in shower, twin basins and the loo.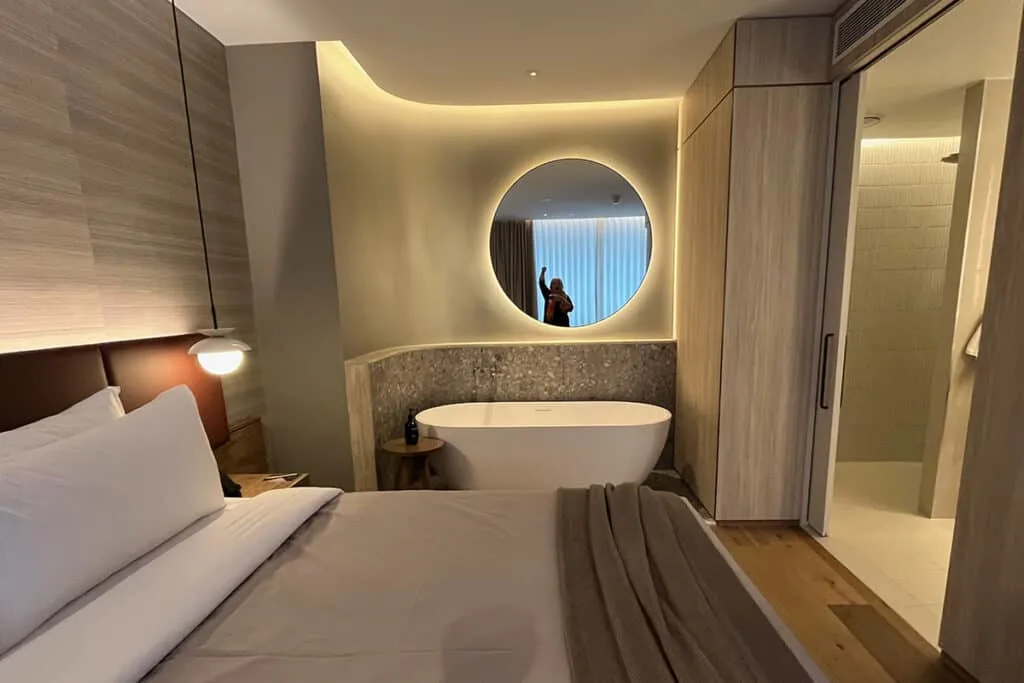 On the rooftop they have a pool for the hot days of a Melbourne summer. A bar and weekend events are being planned that will include food and entertainment. On level 2 is a large terrace space which will soon also have a bar.
The ground floor is where Bossley restaurant is located. The triple cooked fries are worth ordering with whatever your main meal is!
Check out the room rates for Rydges Melbourne on Booking.com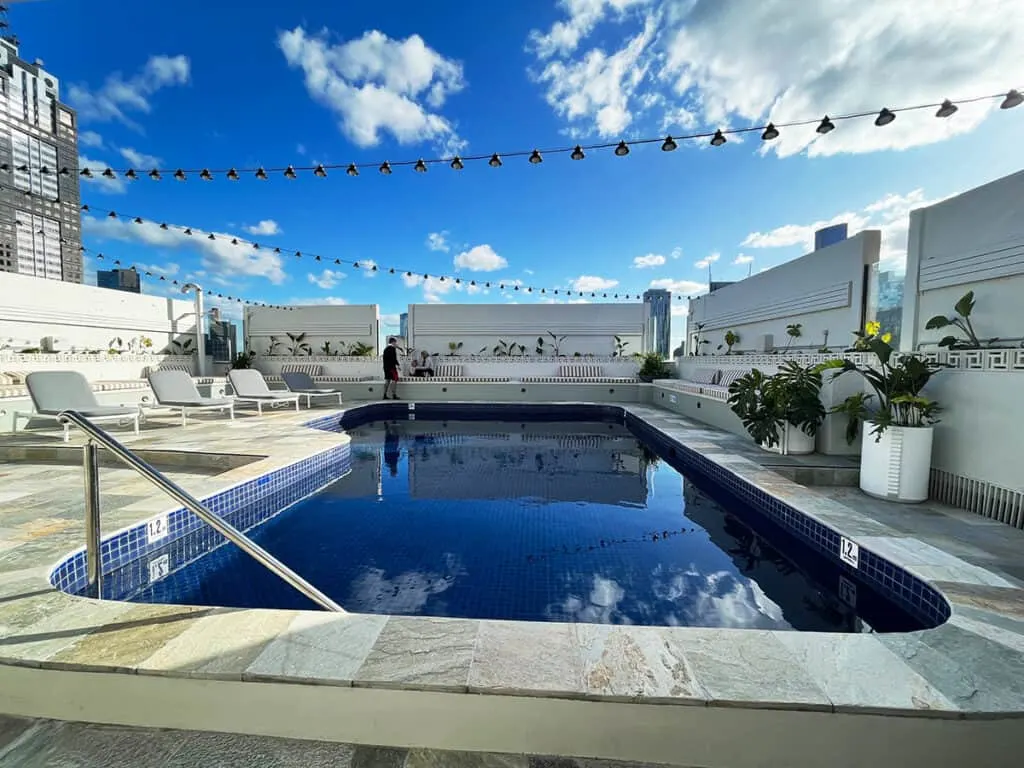 How to get around Melbourne
Ride the tram for free in the CBD! You don't need a myki (pronounced Mikey) card to ride within the few blocks of the CBD so if your feet are falling off when you've done with shopping but you need to get back from Flinders station to the Theatre District (as I did), just get on and ride two or three stops. You will be warned when the free zone ends via the intercom.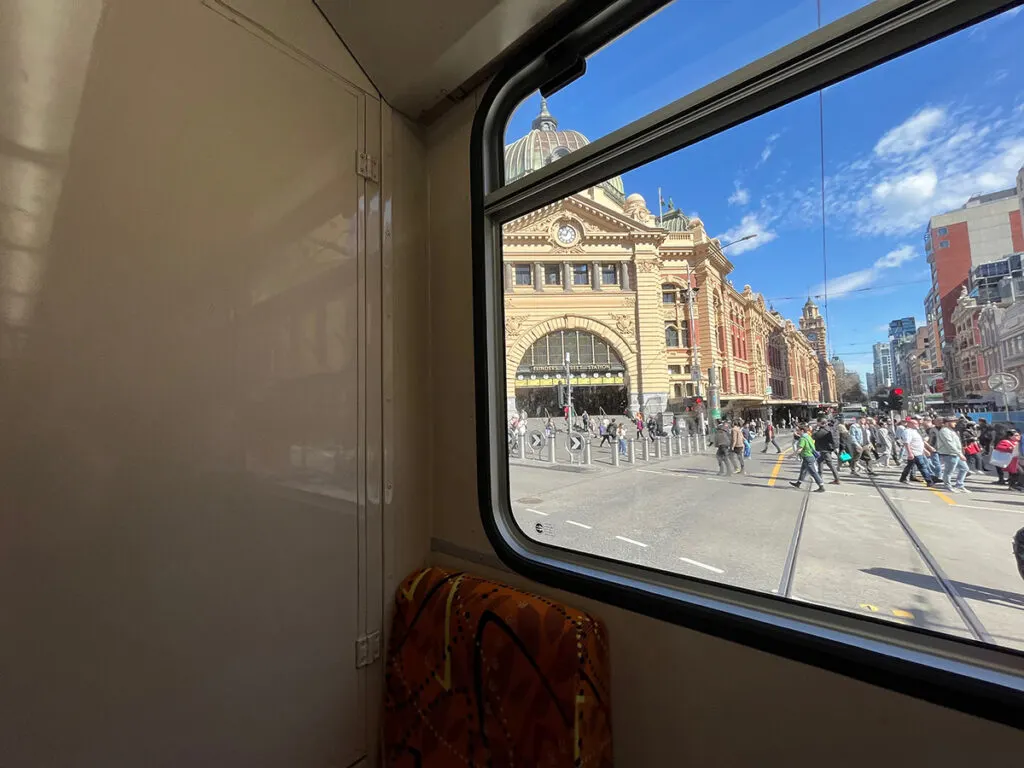 If you're brave enough, ride an electric scooter down to the MCG, for example. You should wear a helmet though, and I didn't see many (maybe none?) with helmets dangling from them.
Uber – which is what I did. In the evenings I don't want to walk 1km to events, so Ubers were between $10-$12 for distances within about 2kms. Traffic can be congested, and you'll find main roads like Exhibition Street have now got cycle lanes taking over two car lanes – much to the lament of the Uber drivers I met.
I arrived into the city from Melbourne Airport via Sky Bus. It cost A$22, and an Uber would have been about $58. However I did need to then get an Uber with my luggage to my hotel, about another $10.