If you're looking for an affordable hotel to stay in LA and your budget doesn't run to a fancy 5-star hotel, never fear! This uber chic hotel is cheap but styly and popular with everyone from hipsters to families!
Mama Shelter is an unusual name for a hotel but it is smack in the heart of Hollywood, and is not in fact a hostel for those down on their luck in LA like the name might sound.
It's actually an ultra styly, cool and laid back smallish (70 rooms) hotel in just off the strip where the hipsters come to not only stay, but to soak up the vibe of one of the coolest rooftop bars in the city and dine in their restaurants. It's also part of the Accor Hotel group. And I loved it!
Even if you're not staying, the rooftop bar is a great place to come for a drink and to ogle at the view.
How stylish is Mama Shelter?
I'm a sucker for interior design of hotel spaces. If I were a gazillion-aire with more money than sense I'd design hotel interiors just for fun. So when I read that Philippe Starck's former studio head Theirry Gaugain had worked his magic on this hotel, I was excited to twirl amongst it and soak in the ambience.
It might be the hottest property in Tinseltown, but it's by no means the most expensive. I like that the most. I like that they could charge more, but don't. Rooms start at $159 a night for a super king bed with a huge desktop Mac, free WiFi and a safe that doubles as a bedside table.
Unloading our luggage from our Uber, we stepped inside past the fooz ball table to the check in counter. A large rectangular bar to the left with tables in booths and sport on the telly leads outside. To the right of this huge ground floor space is the restaurant with a blackboard for a ceiling where artists from all over the country were invited to draw stories about their mothers like a kind of pop-culture Sistene Chapel.
But the piece de resistance, and the reason people come whether they're checking in or not, is the amazing LA rooftop bar. By day it is a yoga space with classes and downward dogs punctuating the 360 degree views. By night it is a bustling bar with comfy couches and huge day beds separated by potted plants and groovy lighting and music keeping pace while a movie screens in a small nook for those who fancy settling in.
I loved it up here and would suggest you pop up for at least a cocktail, if not dinner or heck, just stay the night with Mama.
Read this post if you're looking for cheap things to do in LA.
If you visit in the summer, you could see a movie at Hollywood Forever Cemetery for something very different. The night we went it was Grease and 4,000 of us sitting on our blankets joined the sing song!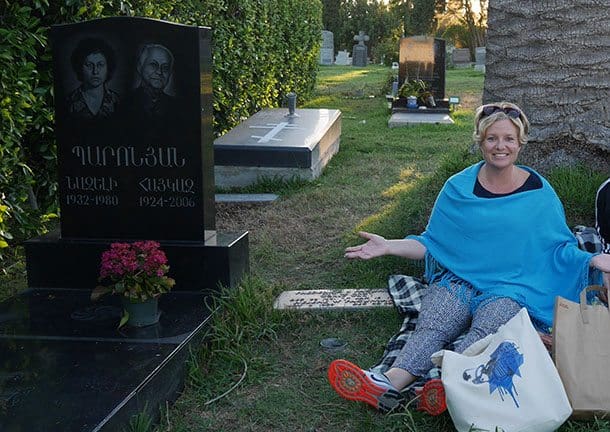 And if shopping is your thing, here my top picks for the 5 of the best places to shop in LA!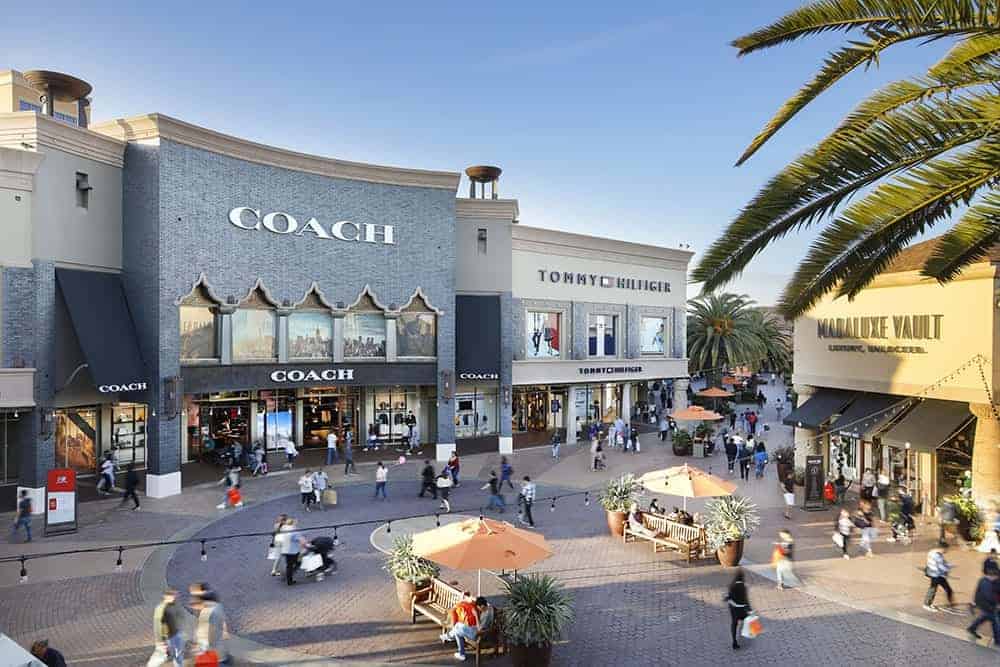 Save
Save