This post is a list of 30+ countries and the rules around how long your passport must be valid for entry…
A cautionary tale: Last year our friends (visitors from Hawkes Bay) were about to embark on a family holiday in Vanuatu and stayed with us in Auckland before their departure the next day. They'd booked a deal on Expedia, entered the required details, got their tickets and arrived at ours bouncing with excitement, snorkels and masks, sun hats and sun screen all carefully packed.
The next morning they left our house bright and early and an hour later we got a phone call. Dad's passport had 5 and a half months before it expired and they were refused entry. Even a phone call to the Vanuatu consular went in vain who they told Air New Zealand that if they carried him, he would be sent home. After a few more phone calls and racking of brains about how to change their holiday, Air New Zealand graciously let them book a trip to Sydney instead where snorkels and masks were not required. Expedia came to the party too with a part refund on accommodation.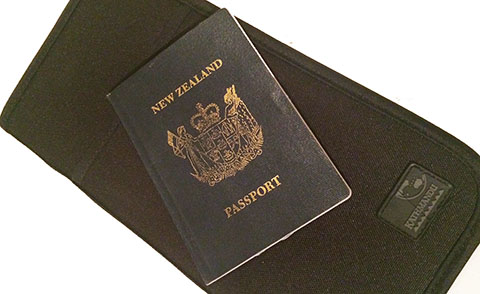 So to make sure the same fate doesn't befall you, I have gathered together this list of 34 countries and added links for you to do any further investigation you might need to re how long your passport needs to be valid to visit…
________________________
Australia – valid for duration of stay. A visa is also required for passport holders from Britain, EU, Canada, USA.
Cambodia – 6 months, plus a visa which can be obtained on arrival or in advance
Canada – valid for duration of stay
China – 6 months passport validity and you'll also need a visa if you're from the countries on this link
Cuba – You'll need 6 months after departure and a visa. Read my 20 Things You Need To Know Before You Go To Cuba here >>
Dubai – 6 months after expiry. Read my post on 6 Things To Do In Dubai here >>
Fiji – 6 months
France – 3 months 
Germany – 3 months
Greece – 3 months 
Hong Kong – 1 month.  You might like my post on Where to Shop in Hong Kong here >>>
India – 6 months (actually they say 180 days) And you may need a visa if you're from NZ, Australia, UK, USA, Canada or the EU
Indonesia – 6 months 
Italy – 3 months
Japan – valid for duration of stay
Malaysia – 6 months 
Mexico – 6 months is recommended, although you may be able to have shorter if you can prove your length of stay is over before your passport expires. Read my post on Baja Mexico is the Next Big Thing >>
Myanmar – 6 months beyond the date of departure. Visas are also required and cannot be acquired upon arrival, you need to sort this out before you arrive.
New Caledonia – 3 months, or duration of of stay for EU nationals 
New Zealand – 3 months
Oman – 6 months. Here is my post on 5 Great Things To Do In Oman >>
Philippines – 6 months