I've just spent a week in the Mackenzie Country, south west of Christchurch, and had a couple of days kicking around in VERY cute Tekapo.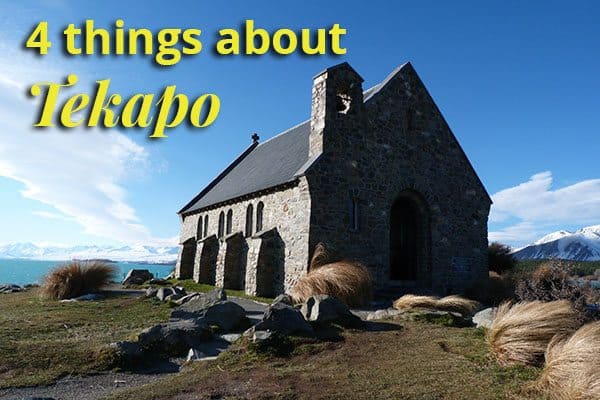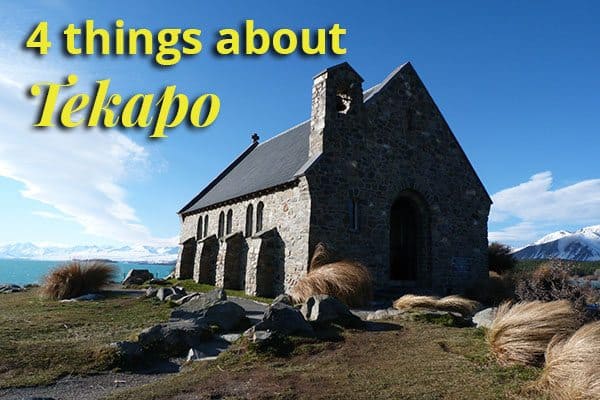 This is an amazingly beautiful part of the world, no matter the season! It's winter now and the surrounding mountains are covered in snow that glowed all night outside my bedroom window under the bright moon. But in spring you should seeee the lupins!
Tekapo is a tiny village, but they have a great cafe and a couple of choices for dinners. Tourism is growing though, so I shall be watching with interest as new cafes, bars and shops begin to open. Or need to open. A huge opportunity I reckon for any business minded people who want to start something in this little part of paradise.
Here are 4 reasons to visit Tekapo now:
The Church of the Good Shepherd
Quite possibly the most photographed icon in Tekapo and, as it turns out, the perfect place for a marriage proposal. I know this because I wandered up, along with all the other tourists, to take my own photos when a guy asked me if I'd take his and his girlfriend's photo. Sure, I said.
But before I was handed the camera, he suddenly turned back to her, popped a ring box open and got down on one knee saying, because I'm about to propose!!! Both she and I squealed. I grabbed the camera out of her hands and flustered about trying to turn it on while she was trembling, then I madly snapped as many as I could to capture their moment.
We're used to marine reserves in our ocean, but did you know that this part of the Mackenzie Country is an International Dark Sky Reserve? Me neither.
That means that street lights are scarce and businesses are restricted in how bright they can be after dark. I joined my guide at Earth and Sky, was given an arctic jacket to put over my own MacPac puffer (it was a lifesaver!) and up nearby Mt John we drove to the observatory.
Run by astro geeks (I mean that in the kindest sense!) these guys and girls are so knowledgeable and passionate about the stars, the planets, the moon; zooming in their various telescopes on them all. As luck would have it the thrill in the chilly night air was that Venus and Jupiter were as close as they'll ever be and several folks like them were descending the next night to celebrate.
They zoomed in on what looked like one star to the earthen naked eye, but lo, it turned out to be a virtual petrie dish of twinkling stars. I saw Saturn wrapped in its rings. Well, what I actually saw was a white planet with a white ring around it. Very very cool though. But my favourite was the moon. Craters and lines like massive rivers. Definitely worth braving the wind chill of minus 2.
Ice skating, hot pools, a snow tube park and a spa. What's not to love?
I scampered here the moment I hit town as I had a half-hour back, neck and shoulders massage booked. Let me just pause to tell you that I have long thought spas could do a lot better with the total sensory package incorporating music and rhythm into the massage style. And Sonia did just that! Whatever you do in Tekapo, make sure you book a treatment with her and see what I mean!
Meanwhile, outside the three large hot pools at varying temperatures (heated by the motor that keeps the ice frozen on the rink) overlook the lake and mountain range beyond. Then up behind the cafe and sauna/steam room is an ice skating rink that the local kids hockey team were practicing on. For those with energy to burn, go snow tubing (in winter) or grass tubing (in summer).
The farmers of Balmoral Station have got a new project: they have mowed (and mowed and mowed) a nine hole golf course right in the heart of Tekapo where they are also selling off sections for all the holiday makers who want to build here. The Cairns, they've named it after the rocks that are naturally all over the land, is a gentle undulating course with natural lakes so you're playing it as God intended. And the greens are professionally looked after.
Play nine holes on your way between Christchurch and Queenstown, or go round again off a second set of tees and play 18. You can also hire clubs and carts.