The famous Mission Concert started in 1993 on a paddock beside the Mission winery just outside of Napier and apart from a couple of rained out years, it's the biggest event in the Hawkes Bay calendar.
I've been six times. Seven if you count the time we were sent home after it was rained out for Lionel Ritchie!
Here is your inside guide to the Mission Concert
Covering how to stand the best chance of getting tickets (they sell out often), where to sit for the best views with easy access to the wine and toilets, and what you can and can't take inside, plus some inside tips.
Mission Estate Winery is New Zealand's first winery, established in 1851 by French missionaries who planted grapes here on the sunny slopes of Hawkes Bay and now the restaurant is a destination place to dine and drink in the sweet nectar as well as the sweeping views.
In 1993 the first ever outdoor Mission Concert was held in their massive paddock with its natural amphitheatre allowing 25,000 of your nearest and dearest to enjoy the live music. A lot has changed since Dame Kiri Te Kanawa headlined that first concert and not all of it for the better if you ask me!
I went to my first Mission Concert in 2005 with Rod Stewart. Back then you could take your own booze and the picnics included people wheeling gas barbecues up the long driveway and onto a flat-ish piece of land. It was quite possibly the best outdoor event I have ever been to. My brother was home visiting from the Cayman Islands and our family and friends enjoyed a huge night of karaoke, pretty much.
And therein lies the first tip: it's who you're with that makes a great Mission Concert.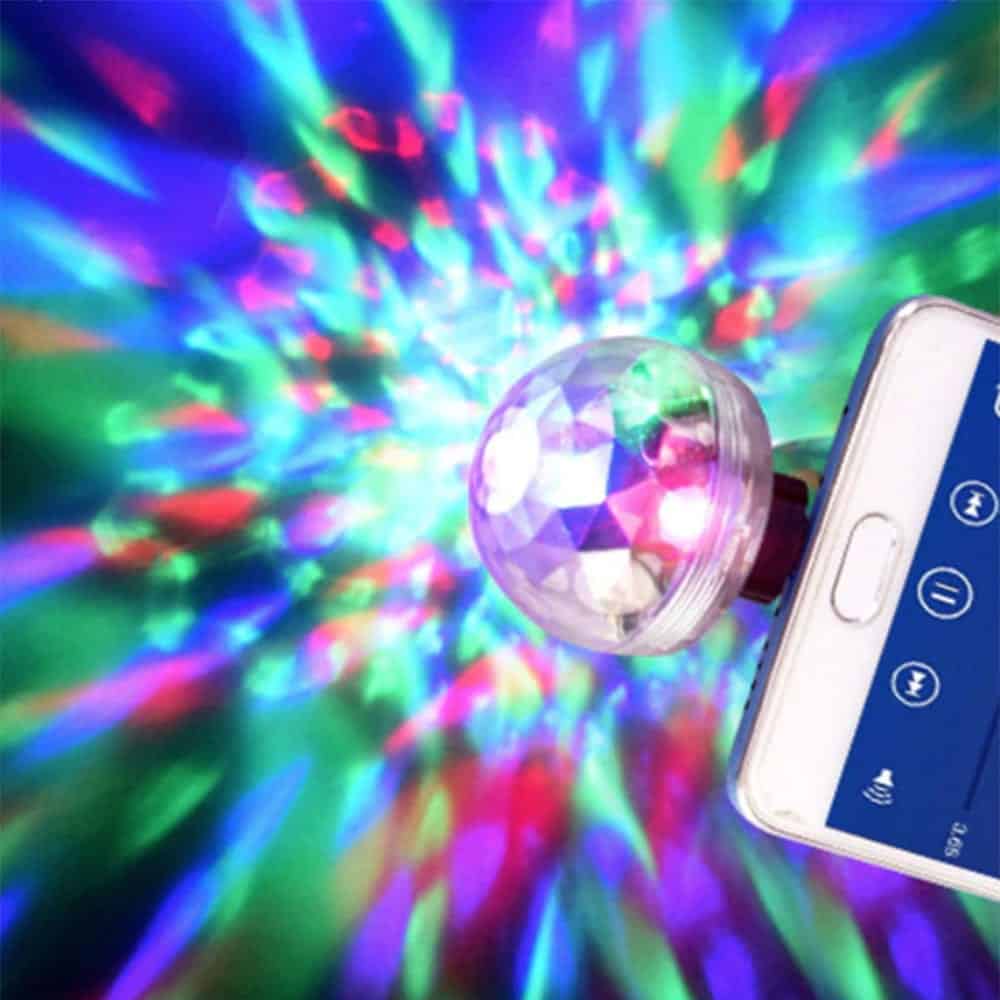 But then commercialism and liquor licensing got involved and now there are STRICT rules.
Gone is taking your own booze. I get that. It's a winery after all. But in 2019 they sold their wine in plastic bottles for $35 each. In 2020 they were back to glass bottles for the same price. That is daylight robbery.
For all the complainers that went on about the rubbish left behind, the cost of the clean up (which is a fundraiser for local schools and clubs) was more than covered by the punters.
By comparison at the time of writing (3 days after the concert), Countdown is selling Mission Estate Chardonnay for $24.99 a bottle, Mission Pinot Gris for $12 and Mission Sauvignon Blanc for $12! Yes, the last two are on sale, but I would suggest at least 20,000 bottles were consumed at the concert this week at $35 per head and we were royally fleeced.
How the alcohol purchasing works
Each person (over 18) is allowed to buy either one 4-pack of beer or 1 bottle of wine. If you buy these before 3pm the lids/tops will be left on. However after 3pm the staff crack them open (not sure why).
This year you could buy a little Mission branded plastic bag/wine holder filled with ice for $5 and free ice refills. Handy for keeping your drinks cold and cute to keep.
Handy tip: take a few wine bottle screw tops with you so you can put your lids back on your open wine bottles. (Thanks Syd!)
Turn your speakers on to hear Phil Collins' 17-year old son Nick doing the iconic In the Air Tonight drum riff in this video!
Inside tips for getting Mission Concert tickets
Most years the Mission Concerts sell out (some have been duds though). To have a good chance of getting a ticket you need to join the Concert Club. When the tickets go on sale, Concert Club members have priority to jump online to grab their tickets.
For Phil Collins I was online within a minute of them going live and was about 2700-th in the queue. It moved quickly though and I got 8 tickets within about 20 minutes. Lots of people didn't.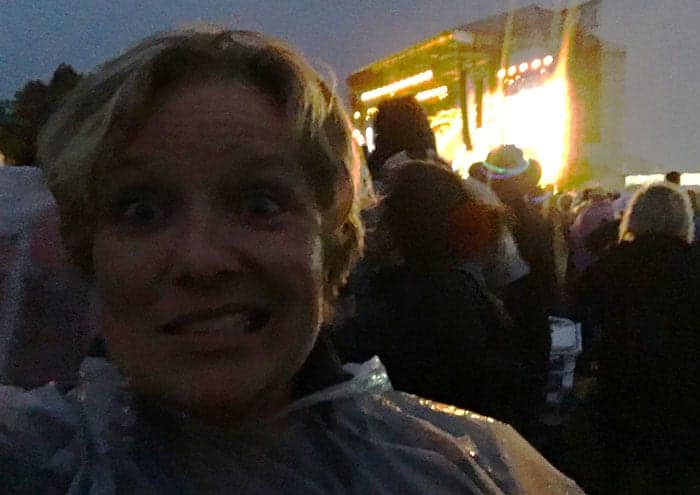 What time do you need to arrive to get a good spot?
Gates open at 2pm and there will be punters lining up along the road before then.
It's first in first served when it comes to where the General Admission ticket holders sit, so it pays to have at least a few of your mates prepared to get there early and spread a couple of rugs out.
The first act comes on about 3pm and warms up the crowd, so there's plenty of great music and a fun atmosphere all day. I'd rather err on the side of hanging about there than hanging about at home and having to try and squeeze into a little spot next to no one I know.
Gate 3 (which I didn't even know about until this year) is the Taradale-side of the main entrance gate – and the stage. It also had shorter lines and fed us in down by the stage on a huge flat area lined with food tents and wine (and beer) outlets and a hundred porta-loos.
It was the primo spot and I'd aim for that again!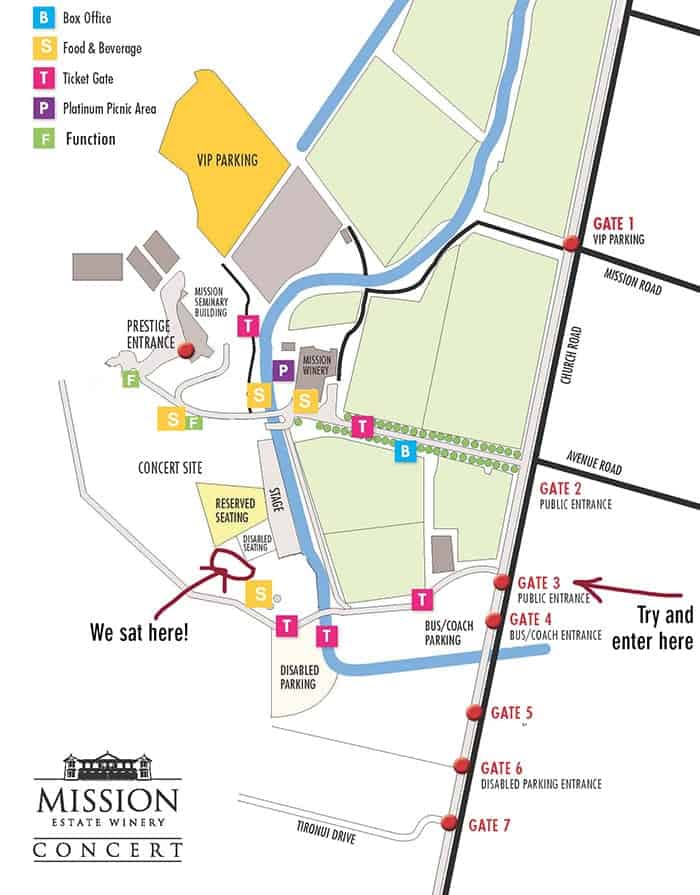 What should you take to a Mission Concert?
Sensible shoes! – Trainers would be ideal. One reader messaged to say she wore boots with a little heel and it was slippery on the bank so she wished she'd had better shoes on.
Plastic ponchos – if the weather is inclement. It's probably not going to be cold, but my 5th concert would have been the rained out Lionel Ritchie concert when it wasn't called off until 6pm and we were all there with our wet weather gear on getting drenched.
Blankets – this is your dance floor, your picnic area, your space saver. Expect them to get trampled on and dirty so take one that you can either hose down or throw in the washing machine (or away).
Low chairs – sand chairs and pillows are allowed. No normal height chairs, so everyone can see.
Cash or eftpos cards for food and drink.
Picnic – whatever you love! In our group we had cold barbecued sausages and chicken drumsticks, cheeses and crackers, hummus and other dips, chippies and other gut rot. Plus an unopened water bottle each and a bottle of coke and sprite. We took most of it home! Unopened non alcoholic beverages are allowed.
And here's a tip: pack up your area before it gets dark. Fold up your seats (you'll be standing anyway), fold up your rugs and pack your chilly bins up because as soon as the concert is over the masses will charge out and trample your sand chair to death! It's also not easy to see things like plastic cups or other items in the low lighting that you might end up leaving behind.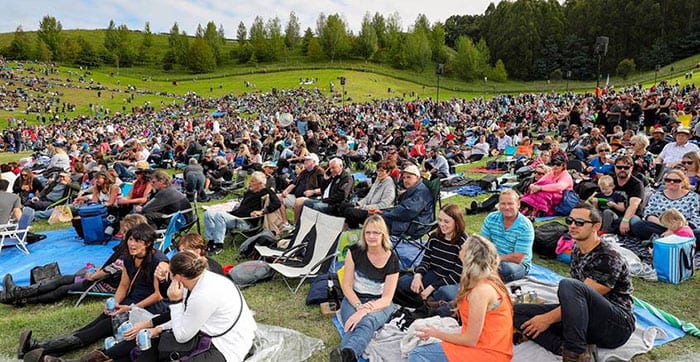 What to leave at home
Umbrellas are not allowed (although I did see several people had smuggled theirs in)
Alcohol (bags are searched, but I know some people snuck theirs in. Not me!)
Glass bottles of soft drink. They will be confiscated.
Hand bags (your stuff will be on the ground and it will be dark. Keep your credit cards, phone etc in your pocket.)
How to get there and car parking
The road directly in front of the venue will be closed off to traffic, but there is parking on surrounding streets. Especially if you get there between 2-3pm.
After that time, you'll be able to park in a nearby Mission-provided car park and shuttle buses will run to the venue. It will triple your timings when you leave though as 25,000 people exit the venue and walk among the traffic along the road.
Enjoy!