Are you thinking about adding a blog to your website but don't know why or where to start?
Are you wondering how you can use social media to grow your business?
Then this Content Marketing seminar is for you!
I take you through some easy and practical steps on becoming Socially Savvy with your Social Media Exposure. How to mobilise your team into this space (and spread the load) and some creative case studies from around the world which you can also use.
What is content marketing?
Content marketing covers blogging and social media management.
Search engines lead your customers to your website (your shop front) through well-written, well-targeted content. Brands from insurance companies to educators, travel operators to real estate agents are all looking at ways to build loyal customer engagement and attract more eyeballs to their website.
What they're saying…
"Megan opened my eyes to the bigger 'Social Media' picture than I thought possible and she did it with such flair and confidence that I would highly recommend spending the time with her." – Simon Short, Managing Director, Agroventures, NZ
"Megan is an entertaining informative presenter who includes participants and offers a variety of take aways. Her delivery gives you the knowledge to immediately put things into practice." – Megan Howell, Marketing Manager, Tourism Waitaki, NZ
"100% of delegates surveyed said they would recommend Megan's training to their colleagues." – Kelly Schulz, New Orleans CVB, USA
__________________________________
Here is what we cover in the Content Marketing Training:
• Content marketing is the new black: Forget spending your money on banner ads that no one clicks unless it's a sale or a competition, learn how to create compelling content that will drive search traffic to your website.
• Demystifying social media: Facebook, Twitter, Pinterest, YouTube and blogs: it's not just for the kids, it's where decision makers are researching their next purchase.
• How to use a blog to grow your business: Do you know your hashtag from your keyword? Learn the tips on what makes a successful blog.
• What content works best: What is your audience looking for and how can you provide the solutions? By the end of this session, you will have those answers.
• Is Facebook for business or best left for jokes? Promoting your brand on social media is one of the most cost-effective and highly measurable advertising strategies you could employ. I will tell you about my experiences and that of others who successfully use this space.
• What's all the fuss about Twitter? Brands who monitor their Twitter feeds are seeing outstanding growth in customer loyalty. We look at some great examples and the good news is you don't have to be at your computer 24/7.
___________________________________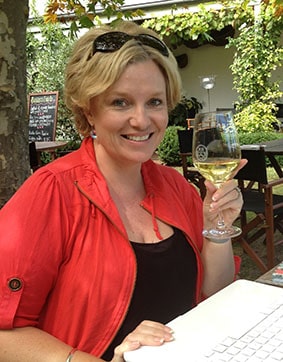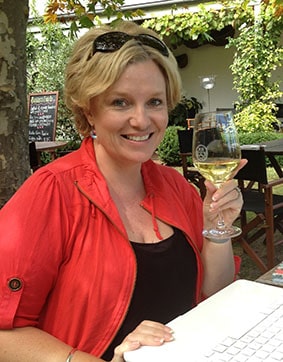 Quick Bio
Megan is an award-winning travel writer, editor and full time blogger.
Her work has been recognised internationally by winning the contract to be Expedia Australia and NZ travel blogger for 2013 and she was Yahoo!NZ's travel editor in 2010 where she oversaw the travel channel grow from #18 to #1 in New Zealand.
She is listed in the Top 50 people to follow on Twitter by the NZ Herald and has weekly nationwide outlets on Newstalk ZB and the NZ Herald as well as freelancing for several publications in New Zealand, Australia and USA.
She began blogging full time eight years ago and has been running Blogger at Large, her own successful travel blog for the past five years.
Megan can be booked for private training sessions, or you can join one of her two-hour seminars, Content Marketing Training focused on how companies can use a blog to grow their business, how to write content that will attract new readers and build followers through social media.
___________________________________

In the media
Stop Press Magazine: From blog to brand – Megan Singleton
___________________________________
Who I've worked with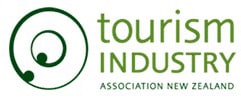 ___________________________________
What they're saying:
"We implemented one of Megan's tips for growing our Facebook fans and saw 300% more growth than when we gave away flights!" – Sali Marinkovich, Small World Travel & Cruise
"Informative and insightful. Megan is full of brilliantly creative ideas and provides some fantastic ideas for successful blogging and social media campaigns. Hearing Megan's various personal experiences is an added (entertaining) bonus!" – Vinti Singh, Naked Bus
___________________________________
Please send me an email if you'd like more information about my training for your organisation : megan @ bloggeratlarge.com
___________________________________