Celebrity Cruises have added some very clever innovations on board as well as luxury land tours which you can add on to your amazing Alaska cruise, so let me tell you about it…
Alaska is known as the Last Frontier. The last US state to be explored, developed and settled, but one which is growing hugely in popularity as more and more TV shows take fascinated viewers into the heart of this rugged and pristine land – and sea.
I'm a sucker for lifestyle shows and find myself quite addicted to the Alaskan ones, watching the perils and finally the delights of building a log cabin in the woods with astonishing views, scampering to get the roof on before the weather turns. Or driving big rigs through the snow and finishing at a cosy pub where fishing through ice holes is a necessity not a pastime. Alaska is like no where I've ever been before.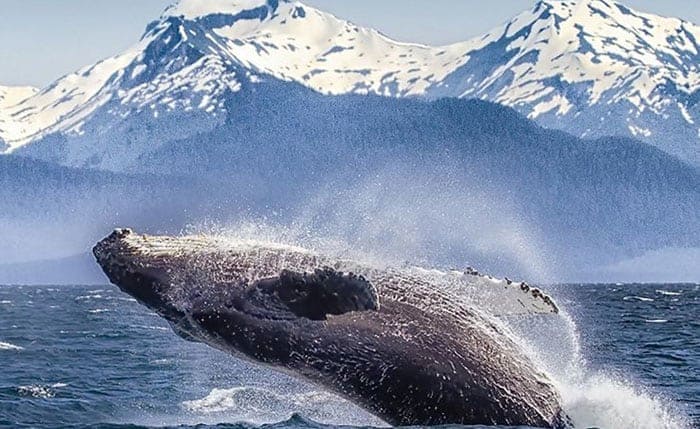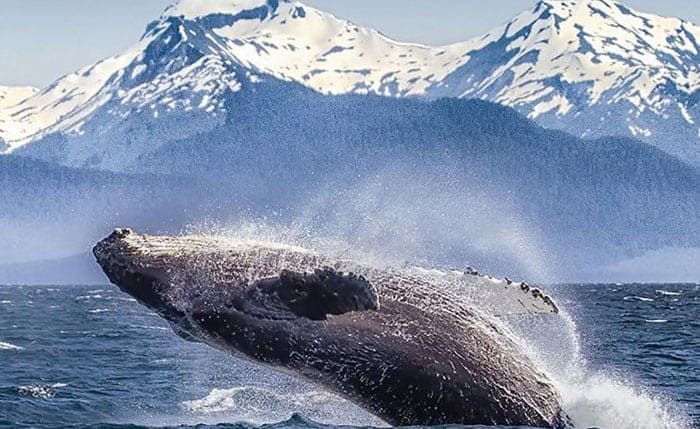 I've always said, if you have one cruise in you make it Alaska, and this post is about how you can do that in style. No pilgrim wagons or tennis racket-sized snow shoes for you! Take a Celebrity cruise and you can join excursions to get up close with 30-ton whales, zip-line through nature to the Mendenhall Glacier or take off in a float plane from the sea and soar over snow covered mountains.
The Alaskan cruise season is short: May to September and if you go in June you you'll get to experience the summer solstice with almost 24 hours of sunshine!
Cruises sail the south east coast line of Alaska from Seattle or Vancouver so you can drink in the beauty of untouched landscapes where forests climb up mountains shrouded in mist and you're pretty much guaranteed to see bears, caribou and bald eagles hanging out on land and whales leaping into the deep from your cabin window.
Here's a tip: bring binoculars to gaze at the wildlife on land and sea.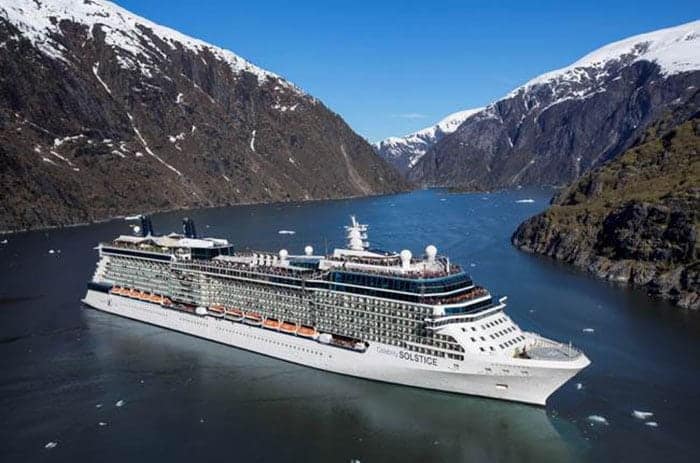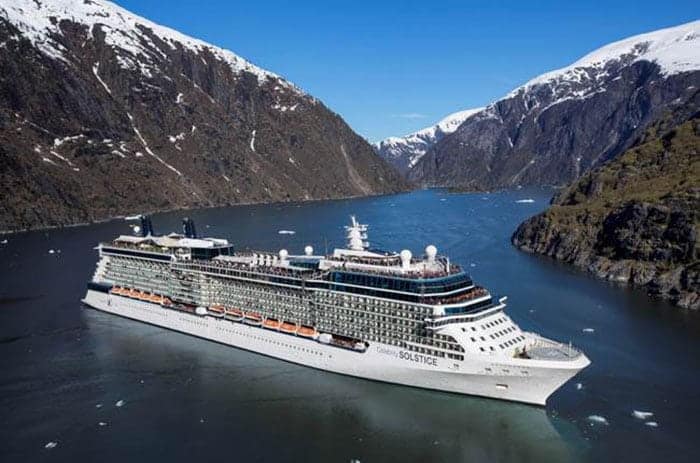 Three Celebrity cruise ships offer sailings to the hidden gems of Alaska with extended port stops in many places, so you'll really get to experience each town, and the shoulder season (May and September) offers the best deals when the weather's a little bit cooler and schools are still in.
But imagine going on a cruise which not only show cases everything you've heard about Alaska on the sea: the whales playing metres from the ship, the ice glaciers frozen in suspense cascading down hillsides and into the sea, the seals and sea life calling and diving and working on their next meals – but a cruise which also allows you the chance to experience the best of Alaska through luxury land tours which you can add on.
If you combine your cruise with a Celebrity Alaska Cruisetour you'll uncover a lot more than your standard pull in, see a town, pull out, kind of cruise.
Add on a fully escorted small group land tour and explore unspoiled inland wilderness, travel on remote roads and in luxury railway carriages, stay in the finest lodges of Alaska's interior, eat the freshest local cuisine under the midnight sun (depending on when you travel).
You'll be with local guides who are passionate about their home and happy to let you in on their secrets of their favourite places and tell you all you want to know about life here – including building that mountain cabin you saw on HGTV!
You can go fishing for salmon or take a kayak out in an icy lake or try your hand at dog sledding. These Celebrity cruisetours are so much more than a shore excursion with every aspect designed to immerse you into this remarkable, once Russian-owned, US state.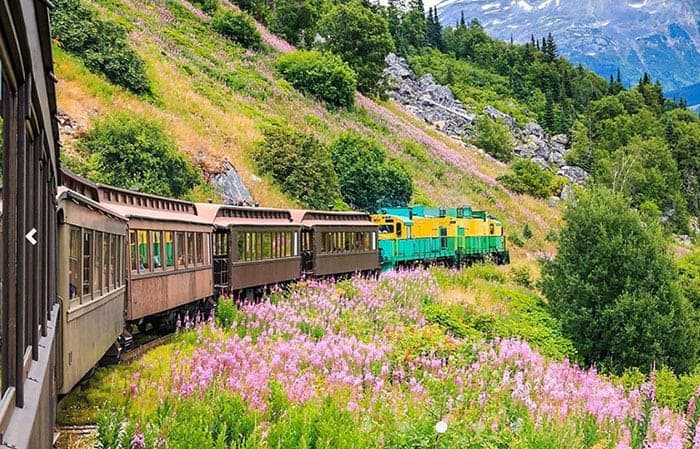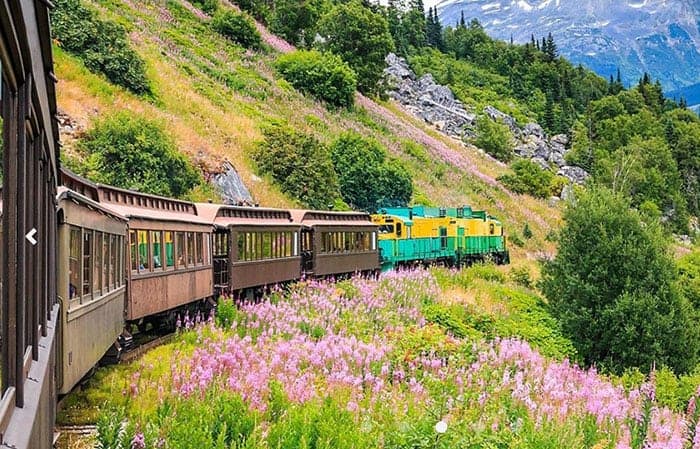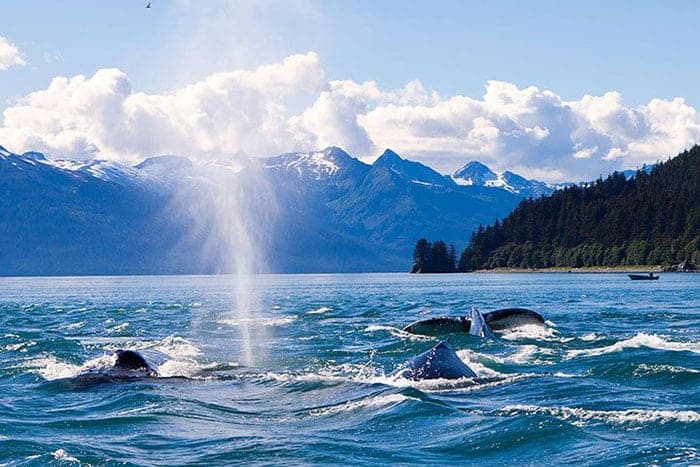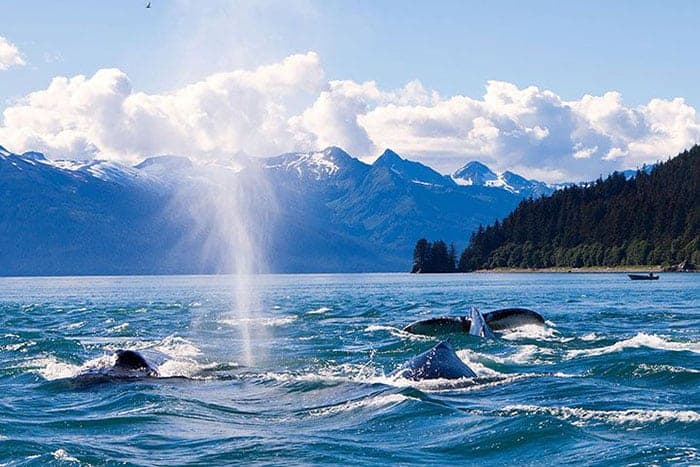 What is a Celebrity ship like on board?
Celebrity cruise ships took out multiple 2018 awards for its ships and itineraries around the world, including Alaska cruises. There are a few classes to choose from standard through to ultra luxury and the new Celebrity Edge has every cruise critic in awe of its Magic Carpet (see below).
They are large ships but they have worked hard on creating the sought-after small ship vibe with clever interior architecture and design where, even when full, it doesn't feel it.
How have they done that? They've added a luxury class that is like a small ship within a big ship with an exclusive lounge, restaurant and pool areas for those who love all the options a large ship offers, but without the lines.
On the top deck they have also pulled off an unusual design feature: they've managed to grow half an acre of real grass (yes real grass growing at sea!) so the whole lawn club effect is happening. There's bocce ball and even three golf holes and of course, you're never far from a cheeky Pimm's to enjoy the lawn. This is open to all passengers and is a lovely place to be when the sun yawns slowly into the evening (provided it's not June when it barely sets!)
Cabins on Celebrity ships are more spacious than other ships in every class, and onboard services and amenities have been constantly upgraded across the fleet since 2002, positioning it in the luxury category appealing to a younger age group.
On the new Celebrity Edge they have turned traditional cabins on their heads by expanding into the balcony to create a much larger living space while adding floor to ceiling opening windows so you still have the sense of being on the balcony reading your book or enjoying a wine in the sunshine.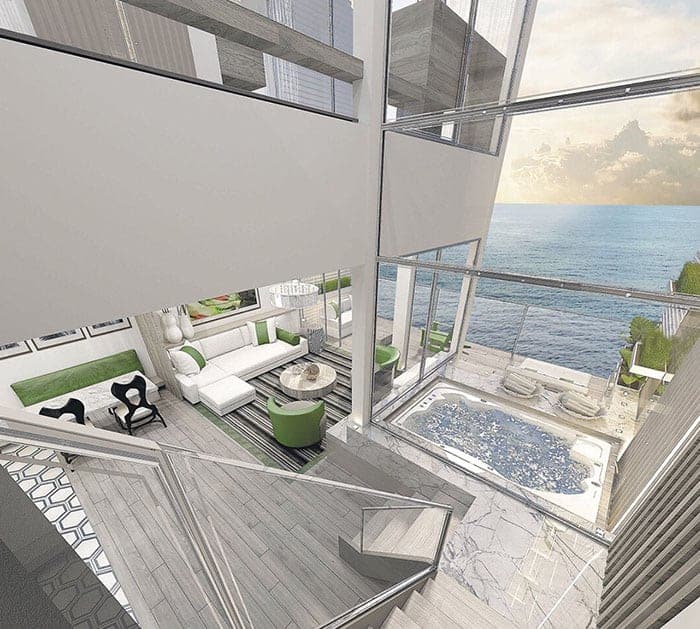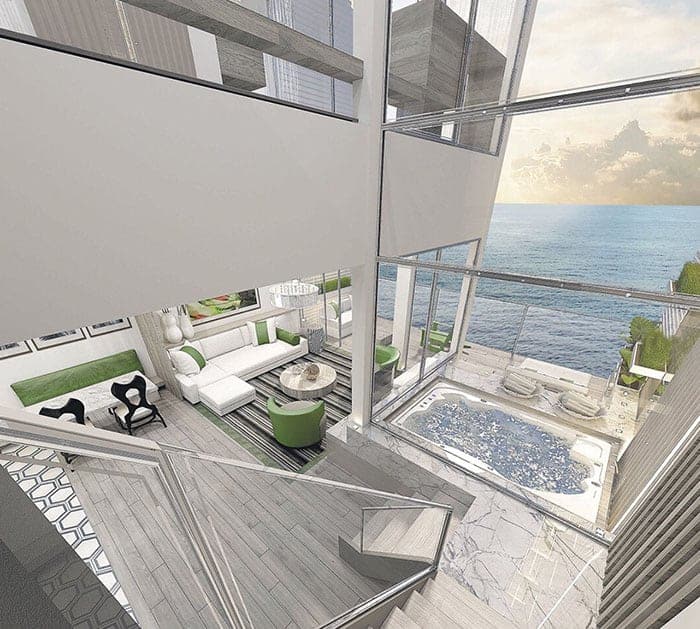 Edge Class passengers also get exclusive access to the Retreat Lounge, Retreat Sundeck and Luminae Restaurant for suite guests. And if you really want to splash the cash, book a breathtaking Iconic Suite positioned above the bridge with panoramic views and 800 sqm of indoor and outdoor opulence and style. Think private hot tub and a covered cabana on your own expansive deck, as well as two bedrooms, an in-suite butler's pantry if you feel like entertaining and it can accommodate up to six people.
But every cabin class has sumptuous king sized cashmere mattresses on the beds and a clever floor plan to make the most of the space.
What are the dining options like on Celebrity cruises?
There are a raft of dining options from casual to upscale, sushi or Italian, inside or under the stars and up to a dozen speciality restaurants, lounges and bars. And it's the dining people rave about with menus designed by Michelin-starred chef Cornelius Gallagher using fresh, locally sourced ingredients from the variety of port stops.
But you can also enjoy snacks or casual dining in places like the Club Lawn, and on the new Celebrity Edge they've added an incredibly innovative "Magic Carpet" which is a deck that lifts up and down on the outside of the ship creating a bar at the top level, a restaurant in the middle or a platform to de-board when it's down on the bottom level.
Some speciality restaurants require a small surcharge and my advice is to book your reservation as soon as you board to ensure you get to dine there when you want to. But if you're just fancying a cosy night in your cabin, you can have room service too.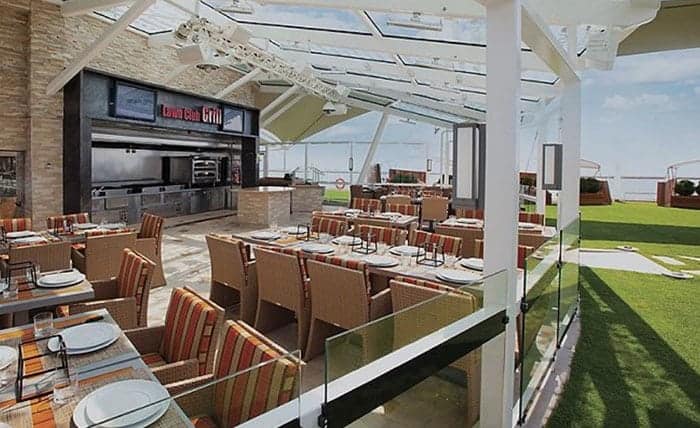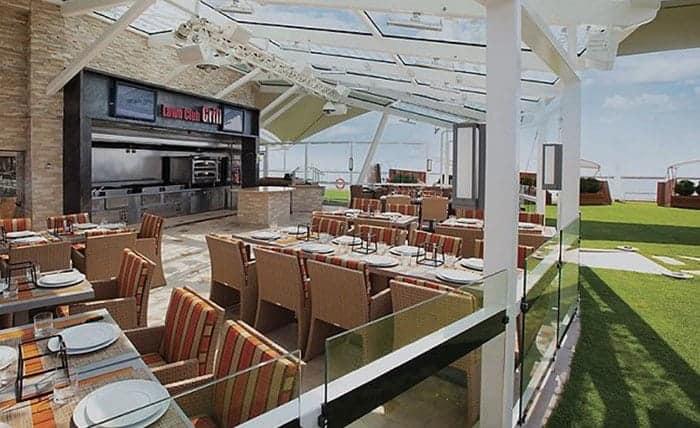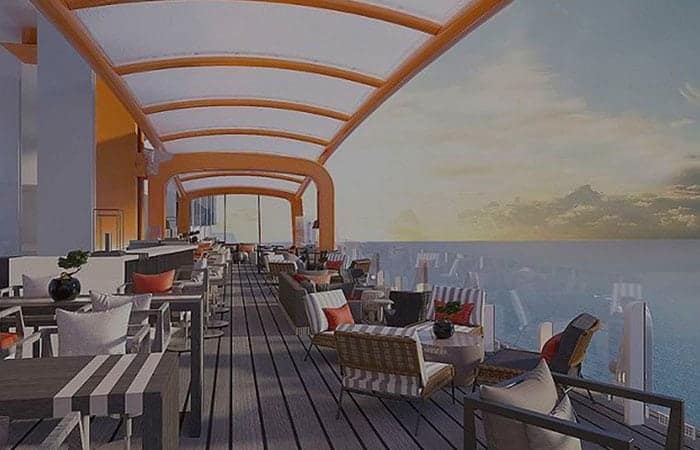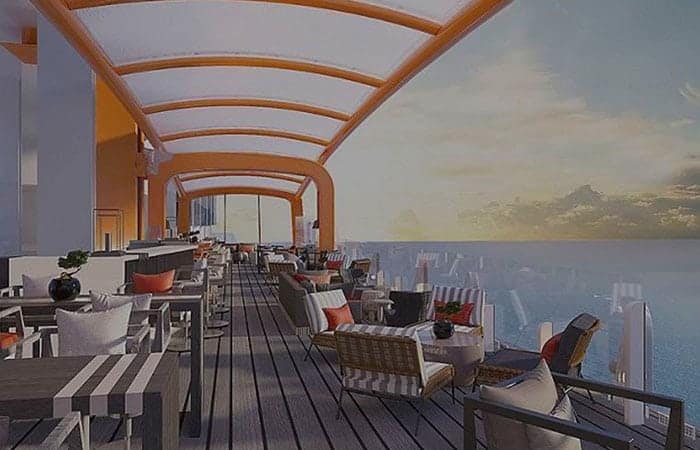 Another tip is to look at buying a beverage package so you don't get any surprises at the end of your cruise because you have prepaid a daily rate. Of course you'll need to work out whether you will get your money's worth, so check all this out when you book your cruise and choose the right package for you – there are a few to choose from!
So if a cruise to Alaska is on your Bucket List, I know you will love it on a Celebrity cruise.
Click for more info about cruising Alaska with Celebrity Cruises >>
___________________
This post is sponsored by Celebrity Cruises, but as an avid cruise fan and lover of Alaska, I have written this post based on my own views entirely.