I'm a bit of a late adopter to the world of VPNs and have only just learned what they are and how to use them. And more importantly where you are likely to need to use one.
What is a VPN?
VPN stands for Virtual Private Network and it's a membership based app that gives you access to a bunch of internet servers located all around the world to use to hide your actual location with a simple click of the app icon on your phone.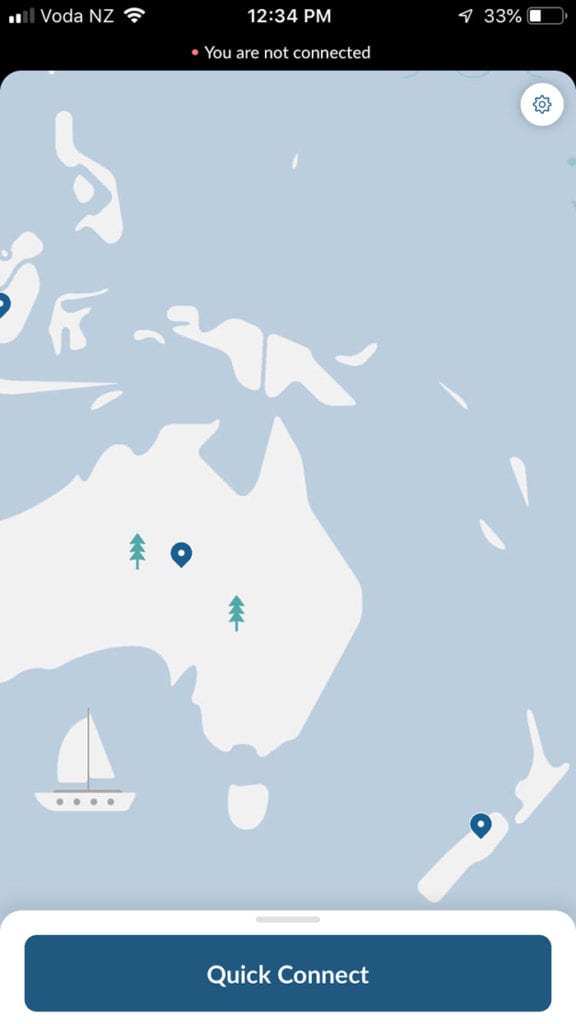 Why would you need a VPN?
In countries like China, for example, a few websites we take for granted like Google and Facebook, are not easily accessible. I found this to be intermittent though on my recent trip to China and most days I could access my Facebook accounts through my own data roaming plan which clearly had my location (in China) available.
But others travelling with me from New Zealand found they could not access their Facebook accounts. Hence the need to switch from using roaming through the local provider to accessing your VPN account and choosing another country to connect to and thereby trick the internet into thinking you are instead in Canada or Hong Kong or whichever country you select from the list.
Others might use a VPN to sneak around internet location restrictions for things like online shopping or online TV viewing. Others like it for being able to be incognito as their home ISP is hidden. Others might use it to test how their website looks when accessed by browsers from another country.
For me it was simply to be able to access my usual work when I was in China, and only if I found I needed it, which ended up being not all the time.
Which VPN is best?
There are loads of businesses offering them, but I made my decision by finding this review page (thebestvpn.com) and then after a live chat with a customer services rep at NordVPN who said why not sign up and receive their 7-day trial and then cancel if I don't need it beyond that. So that's what I did. You can buy it by the month for US$12.99 or for two years at $3.49 per month (correct as at July 2023).
I was only visiting China for six days so this trial period was perfect for me, and it worked a charm. And yes, I cancelled it on the 6th day and didn't pay a cent.
BUT I did have a slight drama when I was using it to listen online to Newstalk ZB via their app iHeart Radio, waiting for my turn to speak on my usual travel segment on the Sunday morning, when I got a text from the producer saying she couldn't call my phone number. Aagghh! I wondered if the problem might be that I was no longer "roaming" but logged into a server in Hong Kong (I chose that destination figuring it was close to China and therefore might take less time to bounce signals around). I quickly shut it off and went back to my usual data roaming and voila, she managed to call.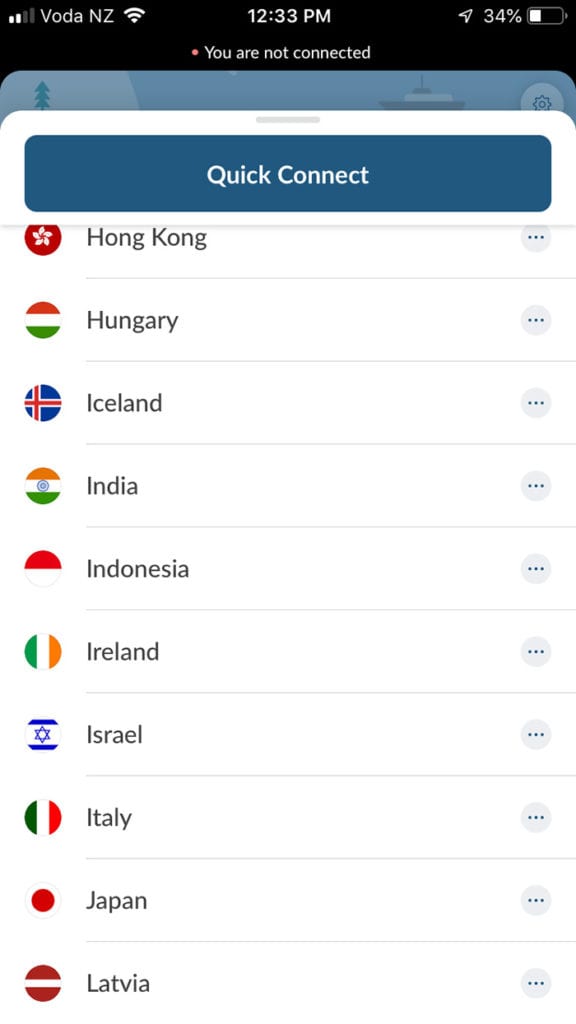 What data roaming plan do you use when you travel?
I'm in New Zealand and my phone and internet is with Vodafone*. I am signed up to their Red+ Plan for NZ$129.99 per month and that gives me 30G of monthly data (I've never run out so it's pretty much unlimited), plus unlimited free phone calls and texts across New Zealand and Australia to landlines and cell phones. But as well as that I have access to their $5 per day data roaming which gives me all my data use and in 82 countries.
I use my monthly data as a WiFi hotspot for using my laptop to avoid hotel internet access costs and slow speed issues. I find it's often faster and of course, I can use as much as I want, plus the other benefits, for $5 per day.
*(I'm not affiliated to Vodafone in any way, but have always found them to have the best rates for travel).
Note: if you are on a cruise don't think that because France and Italy are covered in your plan you can use your data onboard! Once out at sea you are technically in neither country and if you have apps refreshing in the background on your phone you can suddenly rack up a huge bill when you haven't even been "using" your phone. Fortunately Vodafone sent me a text alert to let me know I was spending money on roaming data and I quickly switched it off at sea.
If ARE planning on a cruise any time soon, my post on 11 things NOT to do on a cruise is essential reading!