Leave the kids in the care of your own personal "mei mei" and everyone's happy!
One of the coolest things I saw while staying at both the Outrigger resorts in Fiji was their personalised nanny service. Local ladies are hired as mei meis (which means, to care for) to spend up to eight hours a day with your precious cargo aged from six months to 12 years.
But it's a lot more than just a babysitting service while you go off to the adults' only pool and drink from a tall glass with an umbrella. (In fact, you will quite possibly do that because your kids will be so happy, that you might as well be too!)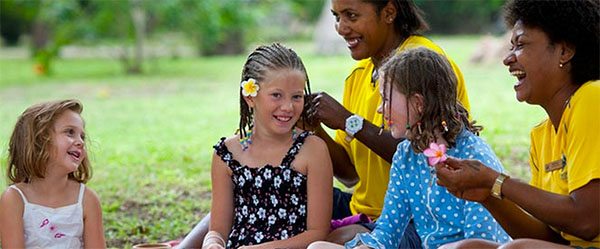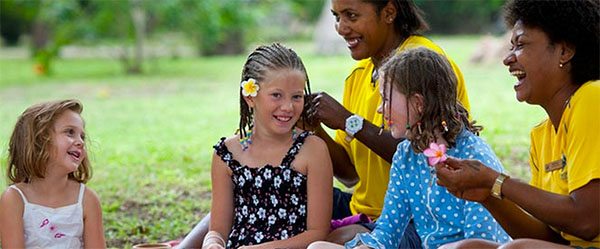 The children are entertained with tailored activities designed for their age group. They get introduced to Fijian culture through arts and crafts and even learn some basic language in their own specially built Kids Club facility.
Special mei mei package below!
On Castaway the Kids Club is right beside the children's pool with sprinkly water falls and a really shallow areas for wee ones. There's also a cafe there serving kid-friendly food.
On the Coral Coast the Kids Club space has rooms for activities and a giant sandpit, just beside the large resort pool.
How does it work?
When you arrive you'll meet your mei mei and arrange the schedule you'd like and tailor activities that you know will suit your child. At the end of the service you will get a summary report of the day's activities. The mei mei's do not take your children off the resort.
They are fully trained and professional and some families have even taken theirs home and hired them full time!
The ratio is one mei mei per child aged 6 months to 2 years, but they can have one per 2 children from 3 to 12 years.
This unique concept started with just six local women, but proved so popular that at the Coral Coast resort they now have more than 30. Mei mei services are available from 9am to 11pm daily.