This tour is now full.
Clearly a fun idea though, so make sure you subscribe to the blog to find out about more my girls tours.
Hey ladies, who's up for a girls' week in Raro?
25 March – 1 April 2023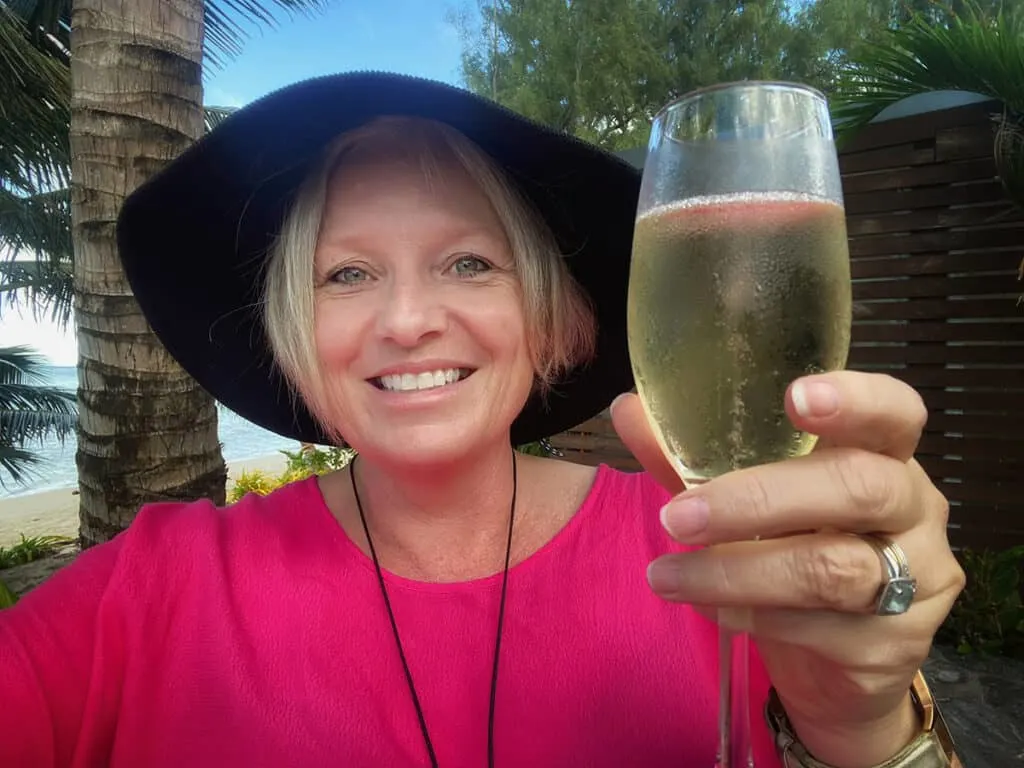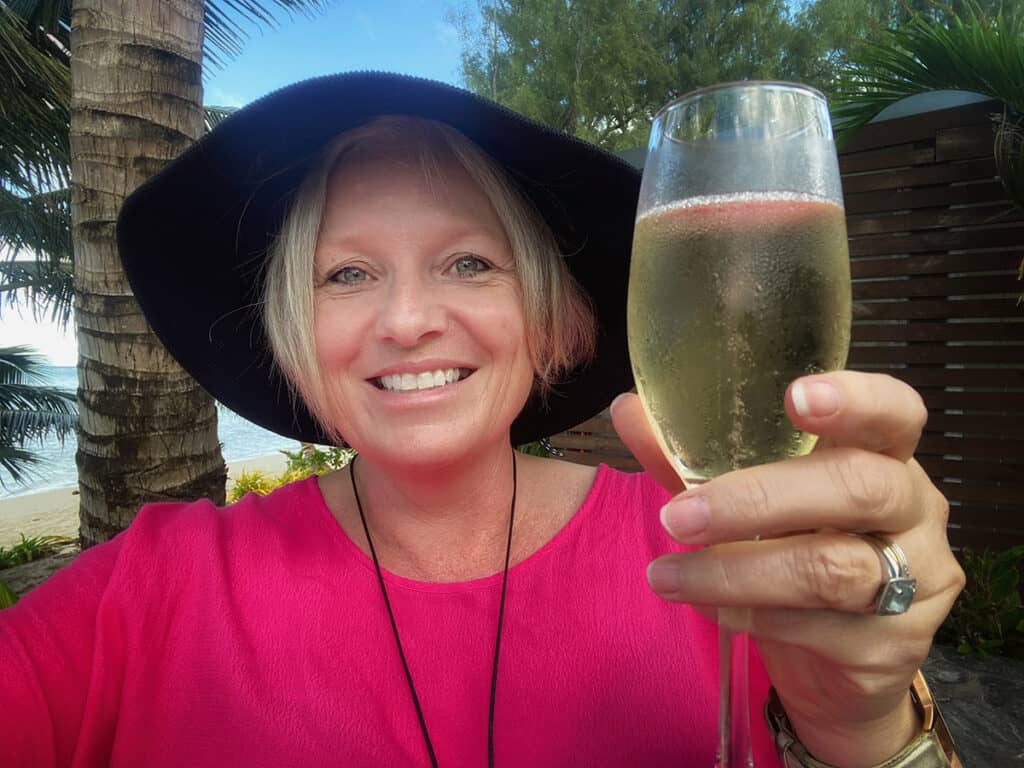 I went to Rarotonga in May this year and had such a great time, I thought, let's come back with a group of lovely ladies! Here is my post I wrote about things to know before you go to Rarotonga.
I'm so excited to say we've got this fabulous small group trip organised. It's for girls only, because togs!
Think: sunshine, cocktails, swimming, snorkelling, markets, eating out… lots of free time to relax and a list of options you can pre-book like turtle snorkelling, a day trip to Aitutaki, lagoon cruises, spa treatments and more.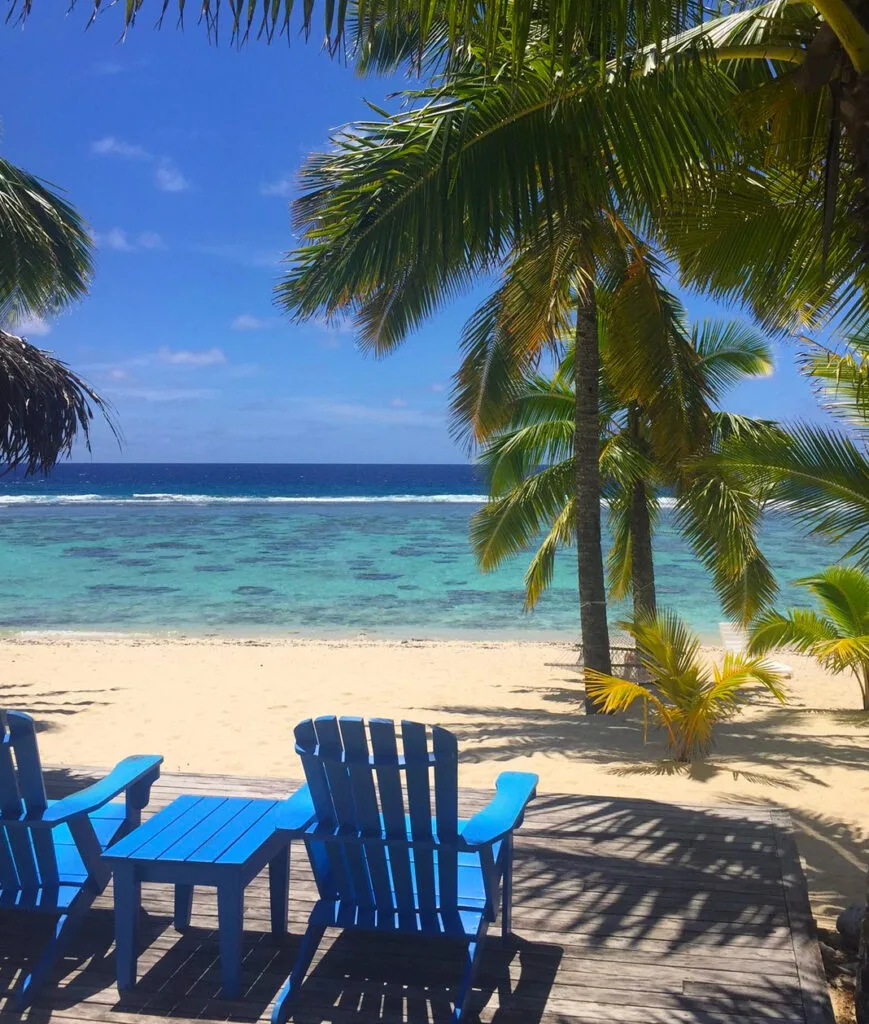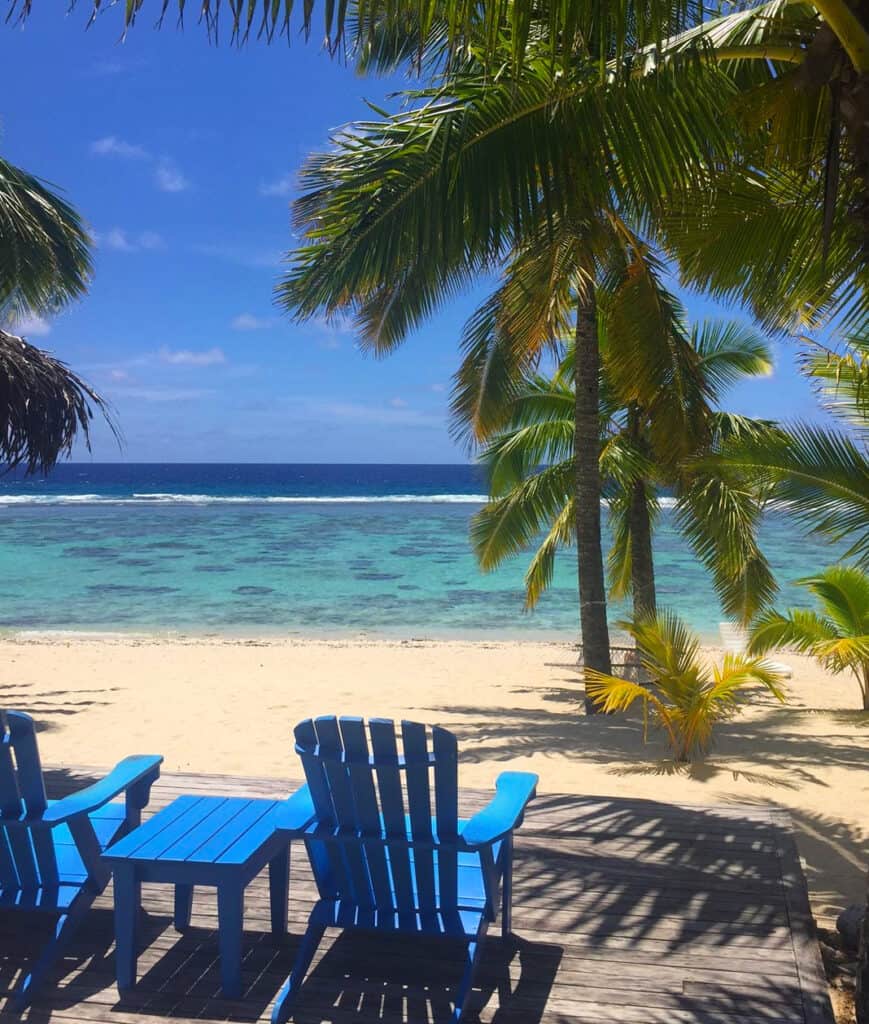 We will stay on the sunset coast at the aptly named Sunset Resort.
It's a perfectly comfortable beachfront resort for fabulous sunset happy hours. It has a pool, a restaurant and bar and all rooms come with a kitchenette to keep your drinks and snacks chilled.
You can have your own room or a twin room to share with a friend and save money. Costs below.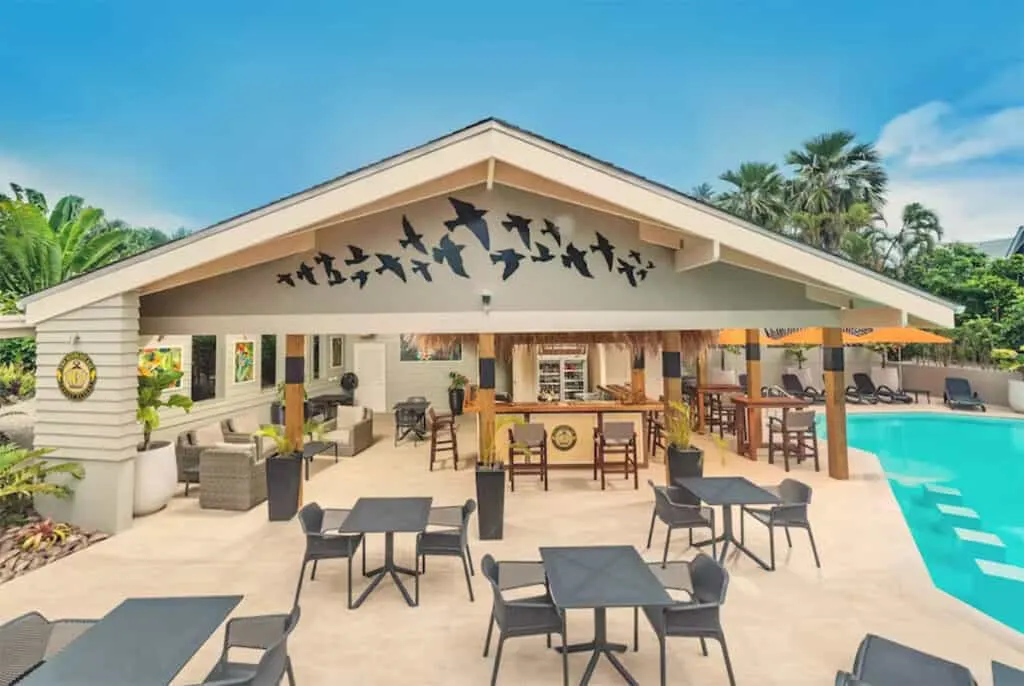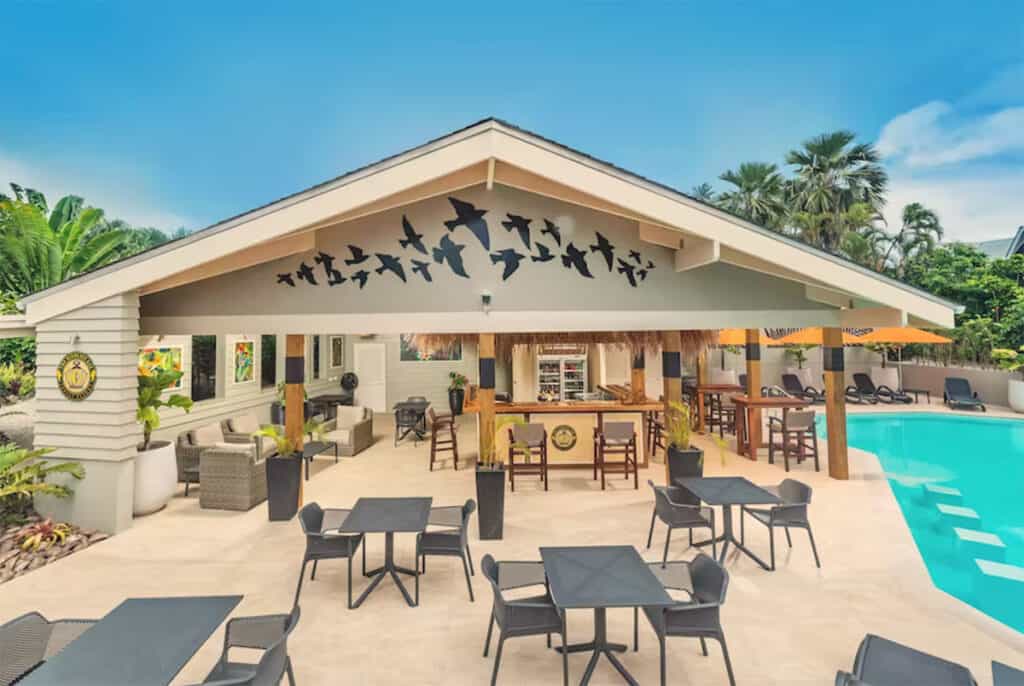 We leave Auckland on a Saturday morning, and because the Cook Islands are 22 hours behind New Zealand, we arrive Friday afternoon to settle in and relax with a welcome dinner at our resort that night.
The Saturday morning Punanganui market is a must-see, so we'll head there for some shopping, fresh smoothies and a wander around in the morning.
At this stage the full itinerary is a bit fluid, but I will book us in for various meals (at our own expense so you can choose what you like and keep your costs down if you wish – although two meals are included in the price of this tour), sunset drinks, and other activities like dinner at Muri Night Market one evening.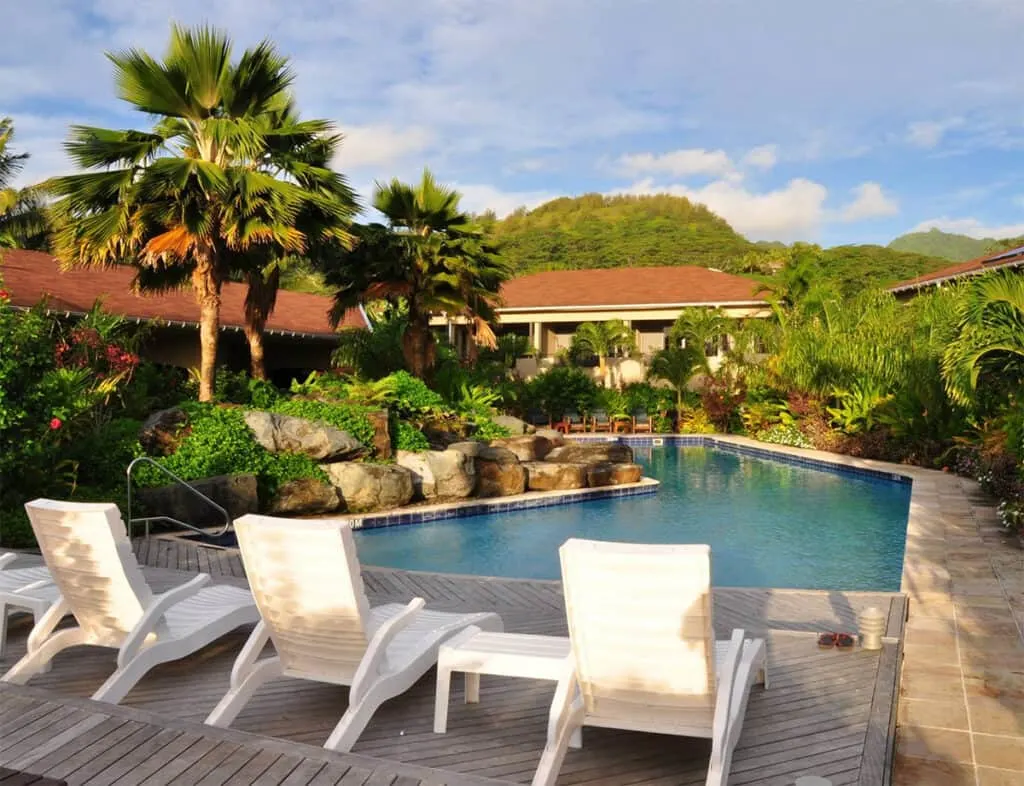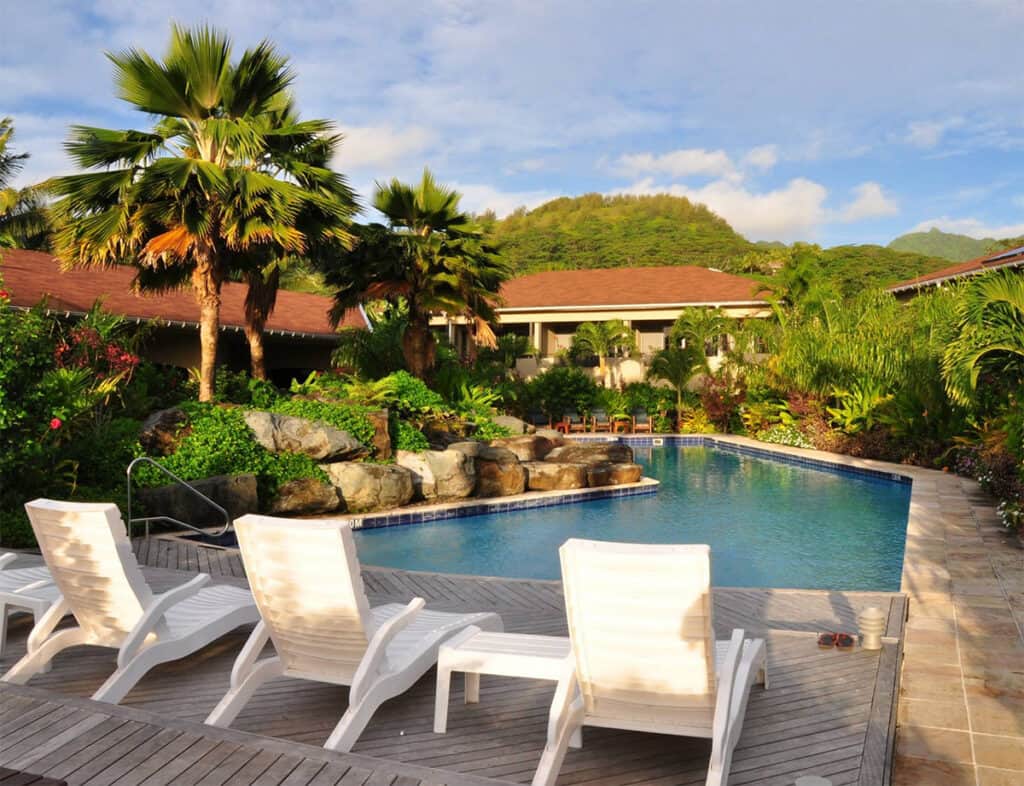 Eating options in Raro
There are so many places to choose from for great dining experiences. I will make reservations before we travel as our group is large and places get booked out.
We'll try and eat at legendary Trader Jacks, Muri Night Markets, OTB, as well as our included dinners at the Anchorage and the very-hard-to-get-into and highly rated Antipodes. We'll have drinks at various beachfront spots too and maybe eat there. Lunches will be own arrangements, depending on where we might be.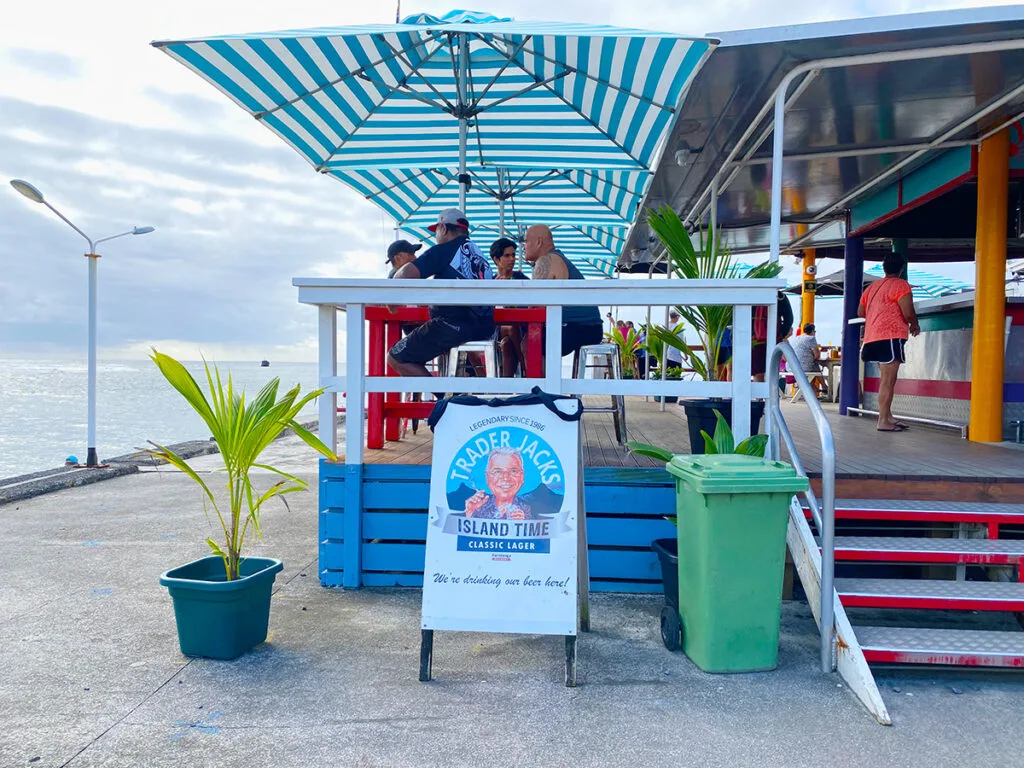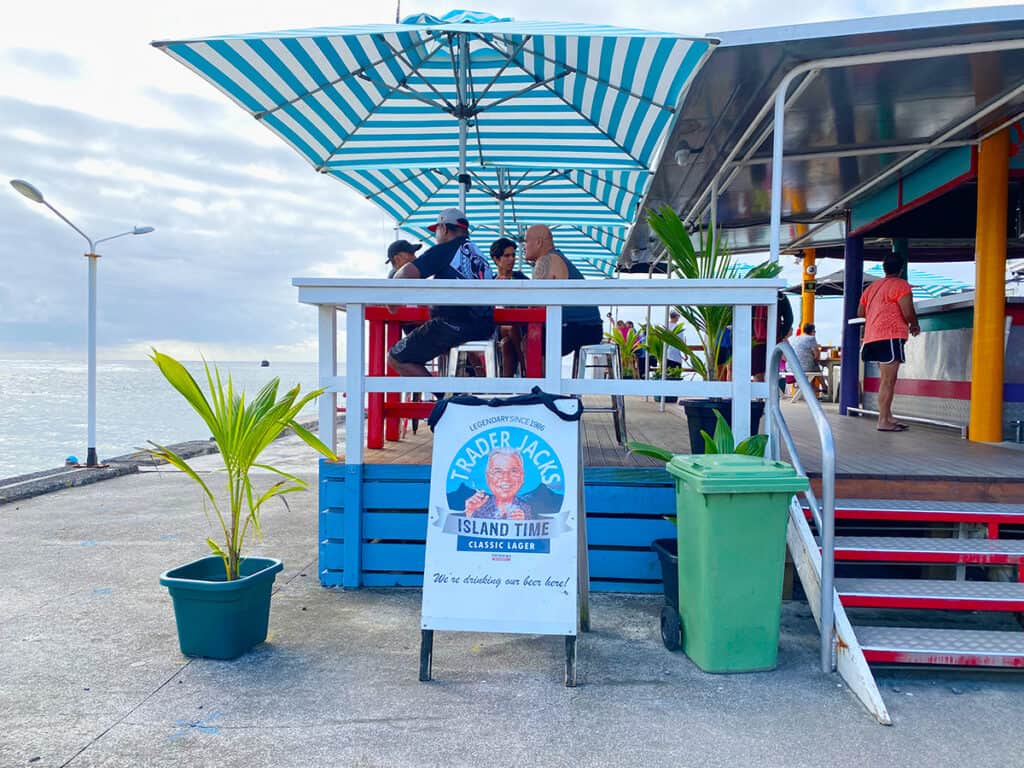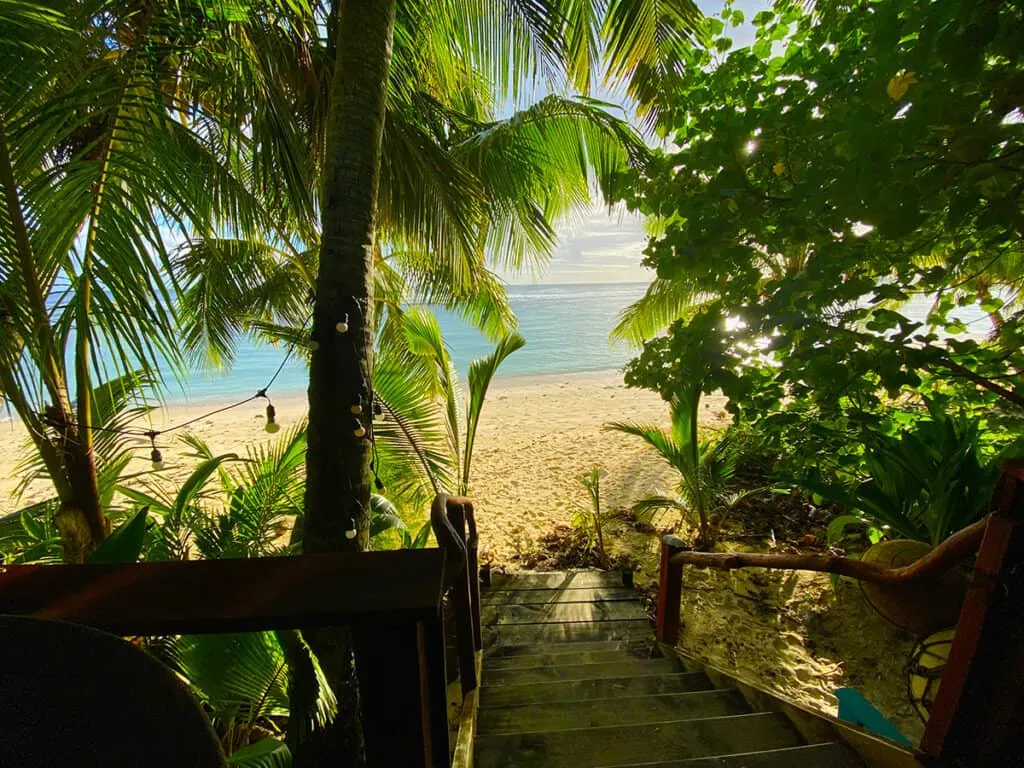 You can bring duty free alcohol and snacks into Rarotonga, but there is also a well-stocked supermarket that we can visit.
All the rooms at Sunset Resort have kitchenettes for your happy hour necessities!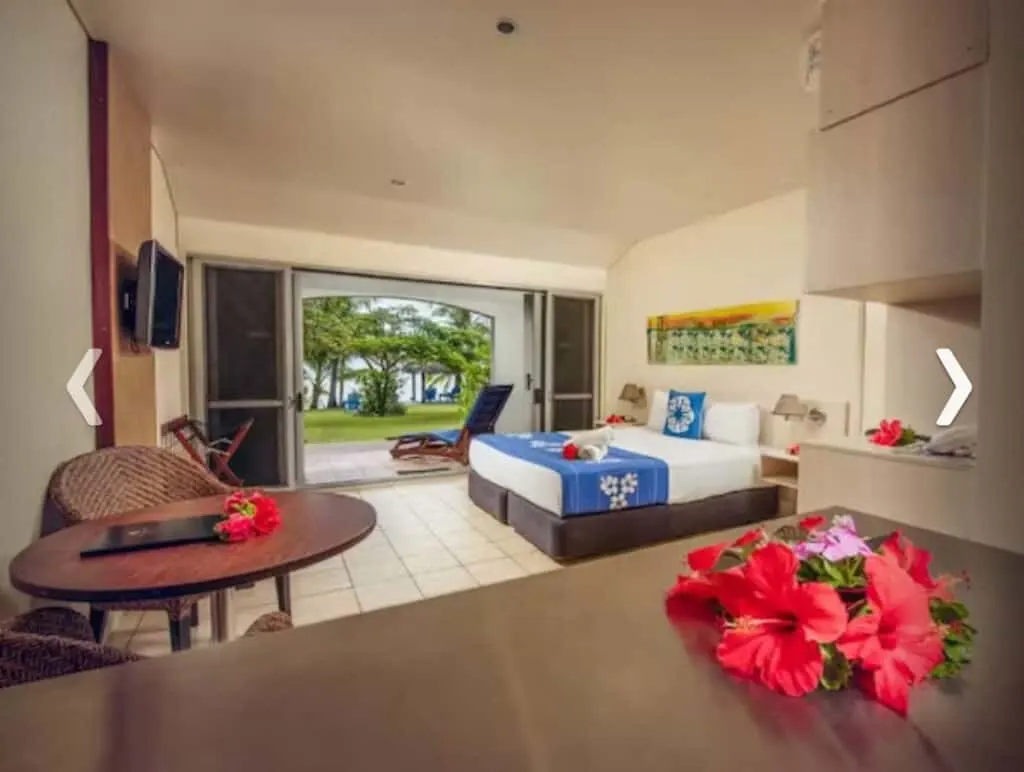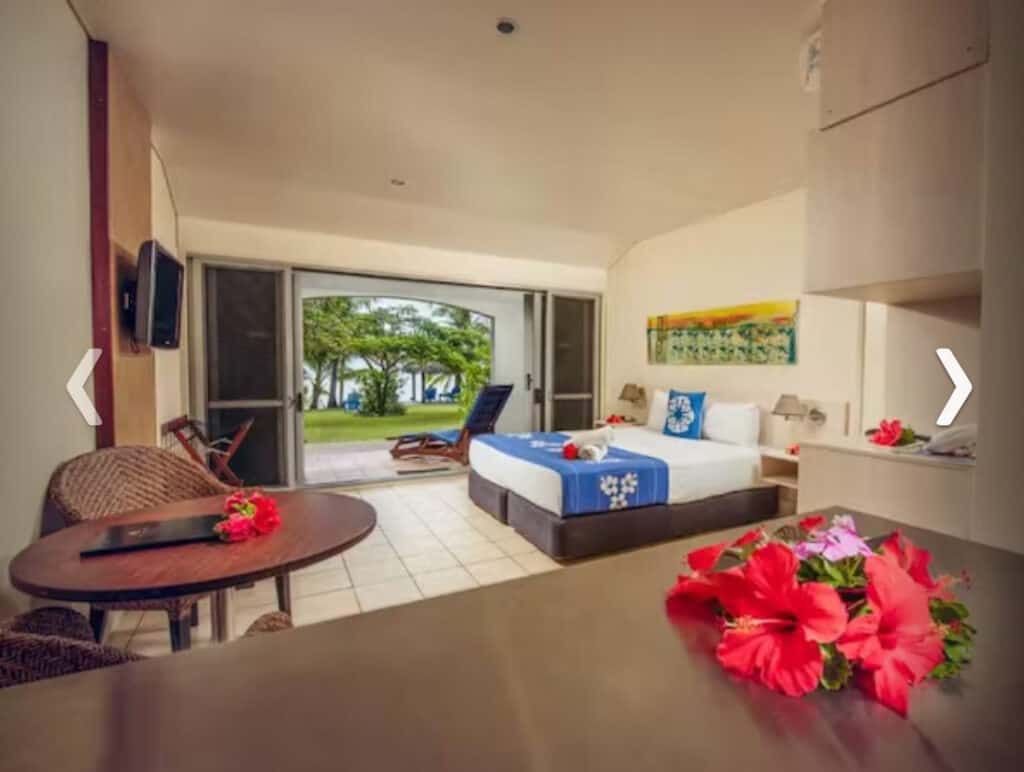 Fun activities to choose!
Closer to the time I will send out an activity sheet to prebook some of the experiences below:
• Visit the Punanga Nui Saturday market.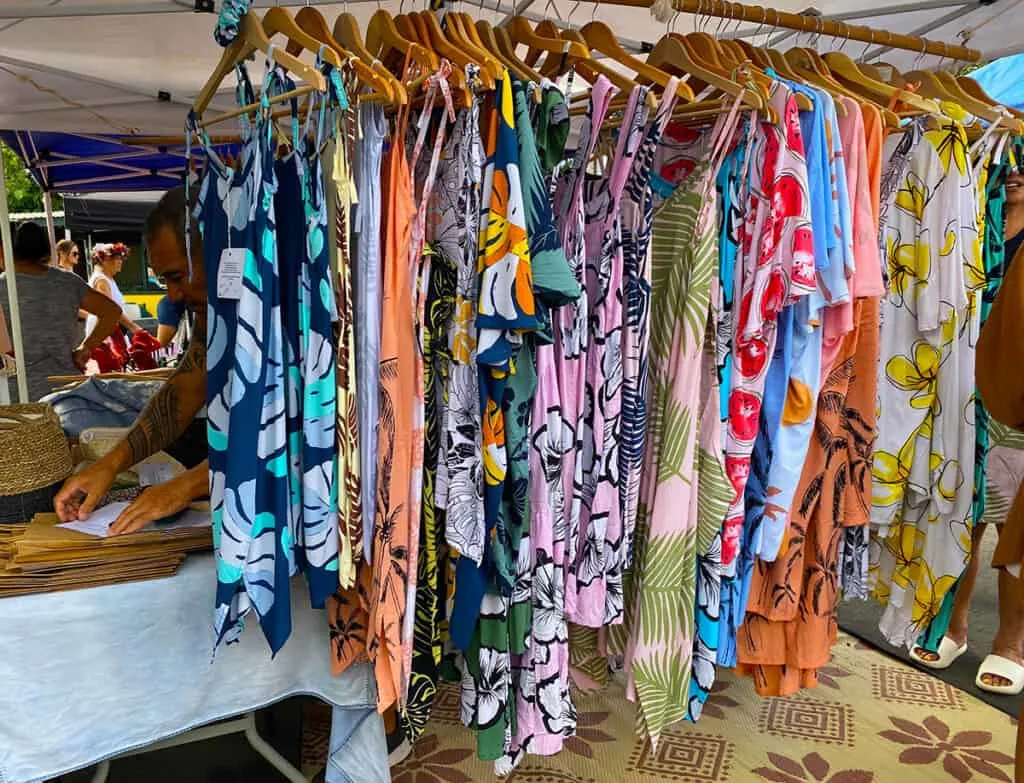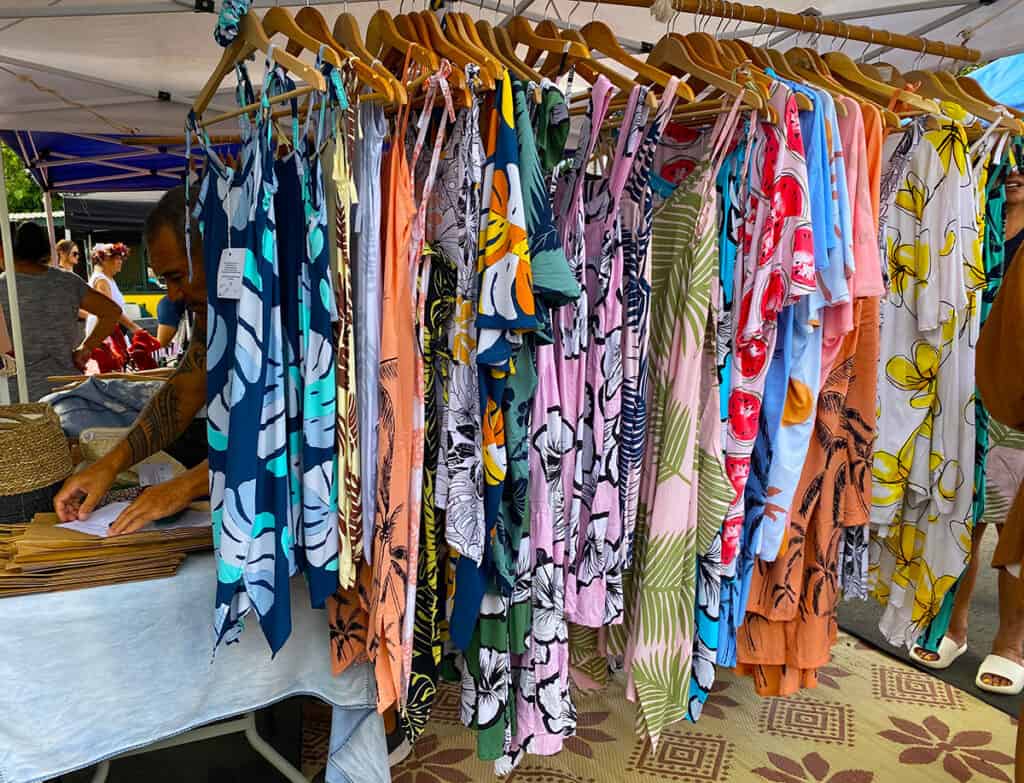 • Dine at the Muri Night Market.
• Indulge in a 3-day spa treatment plan at Nautilus Resort.
• Swim with turtles with award-winning underwater photographer Charlotte Piho and take photos like this home with you.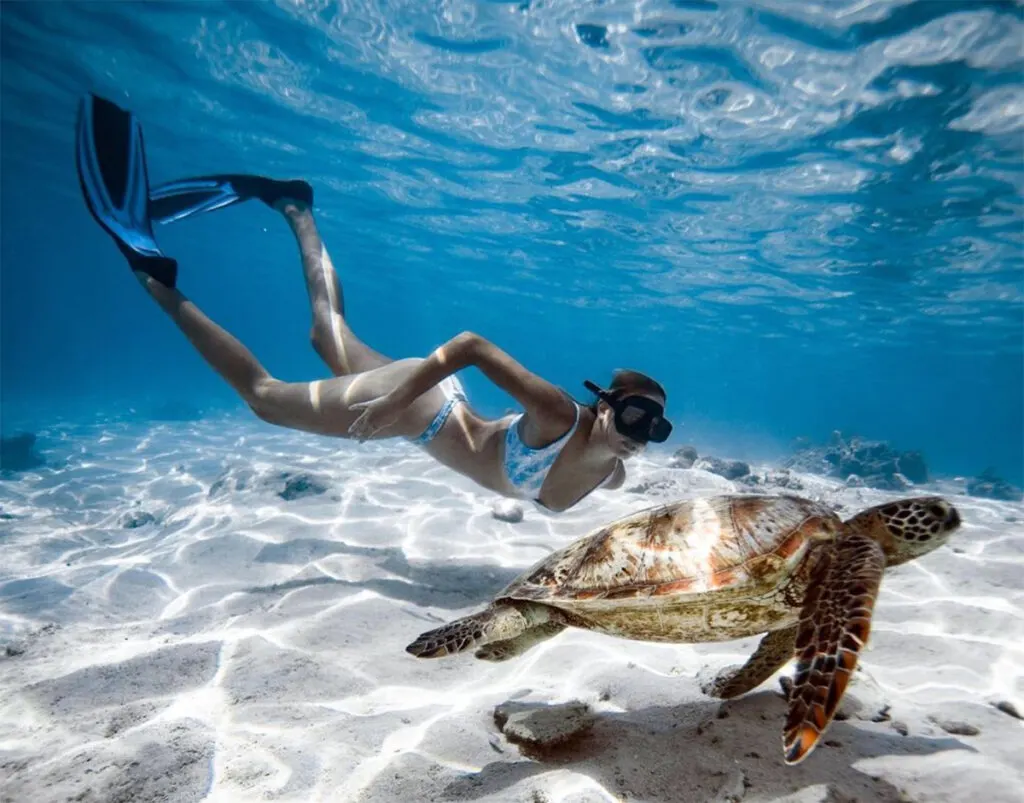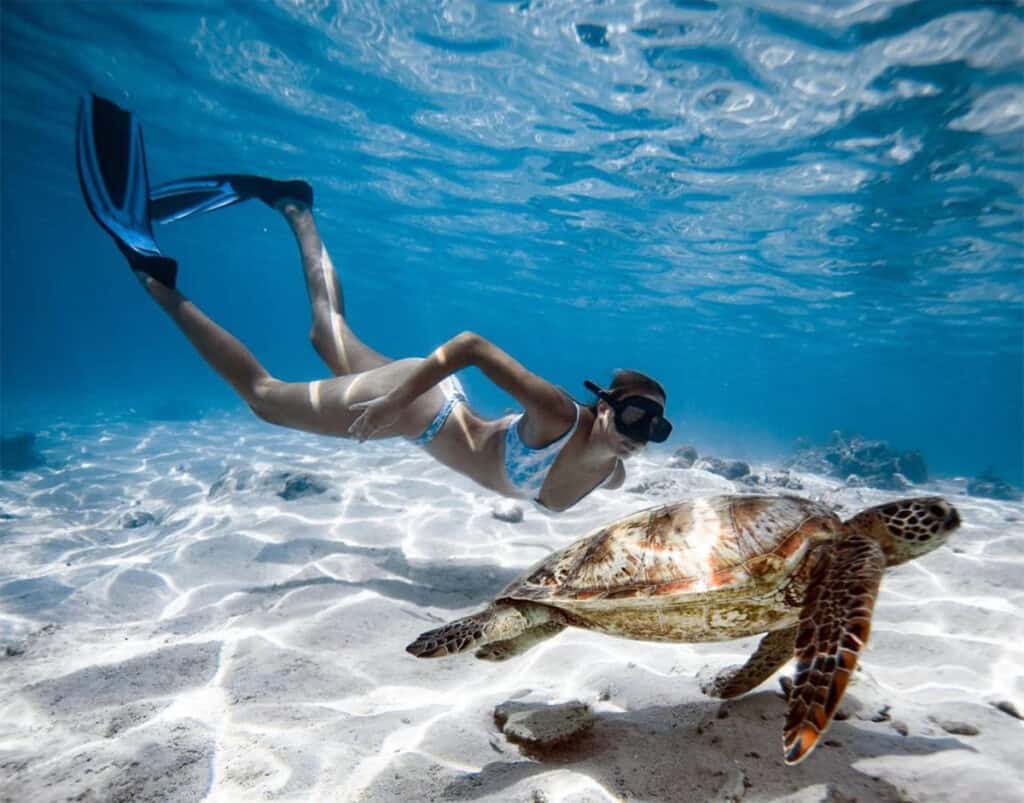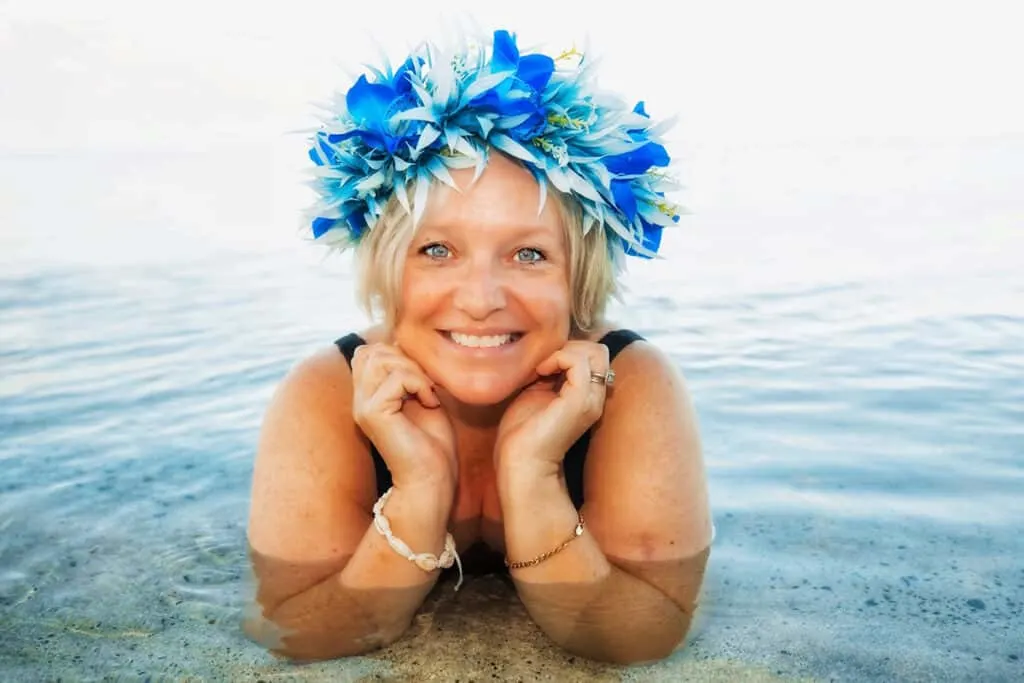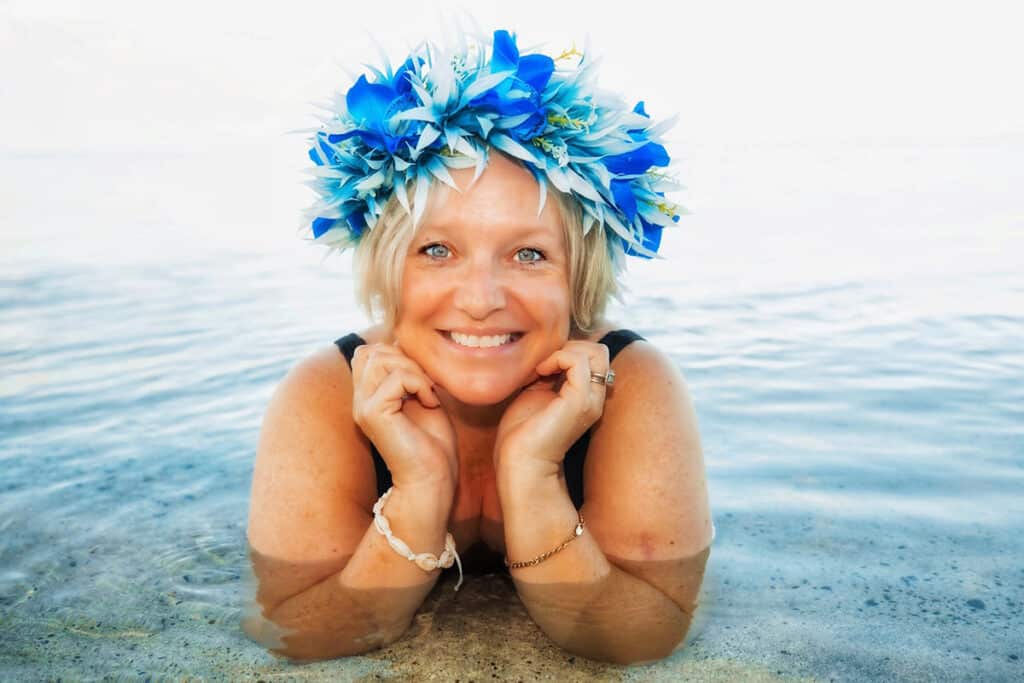 • Rent sea scooters to go snorkelling or wreck diving.
• Rent e-bikes for a day or a couple of days and have them to use as you wish.
• Take a day tour out to Aitutaki and spend the day on the lagoon.
• Take a glass bottom lagoon tour.
• Enjoy cocktails in the best bars around the island.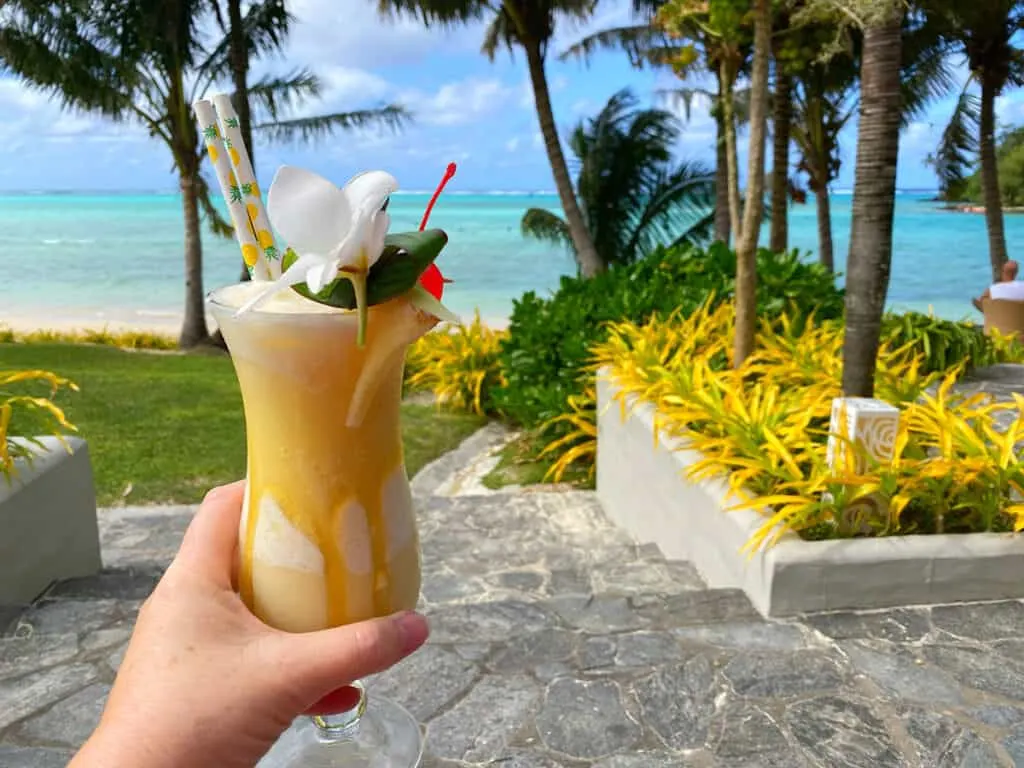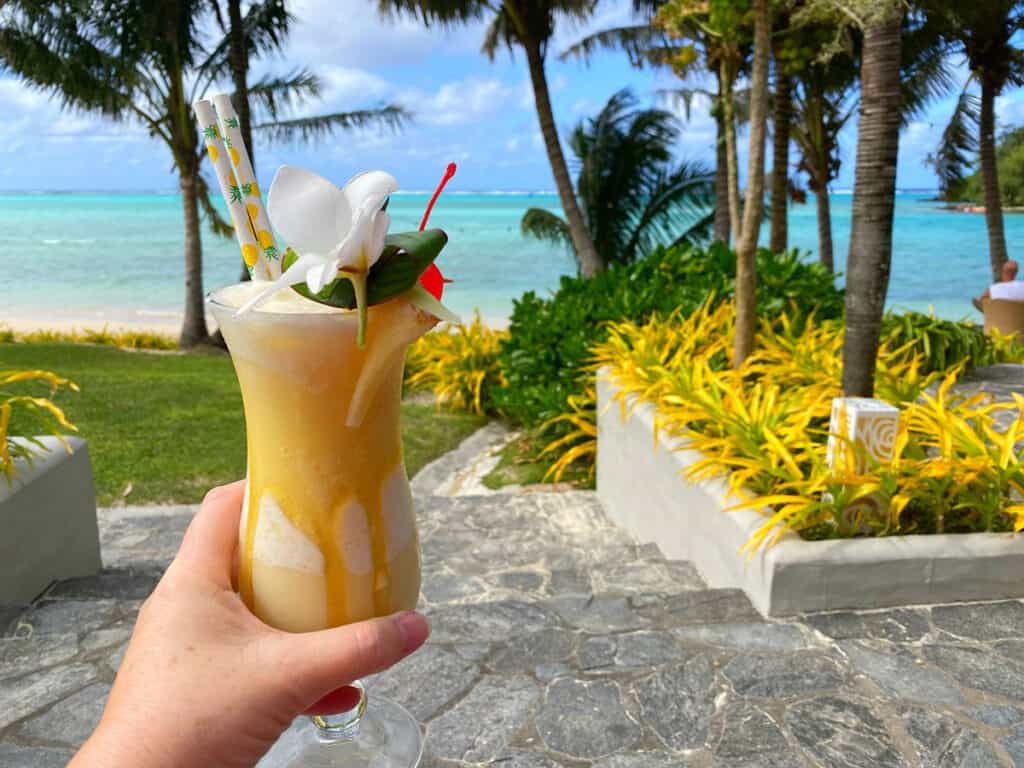 • Ride the bus "clockwise" and "anticlockwise" around Rarotonga and hang with the locals.
• Go to church on Sunday.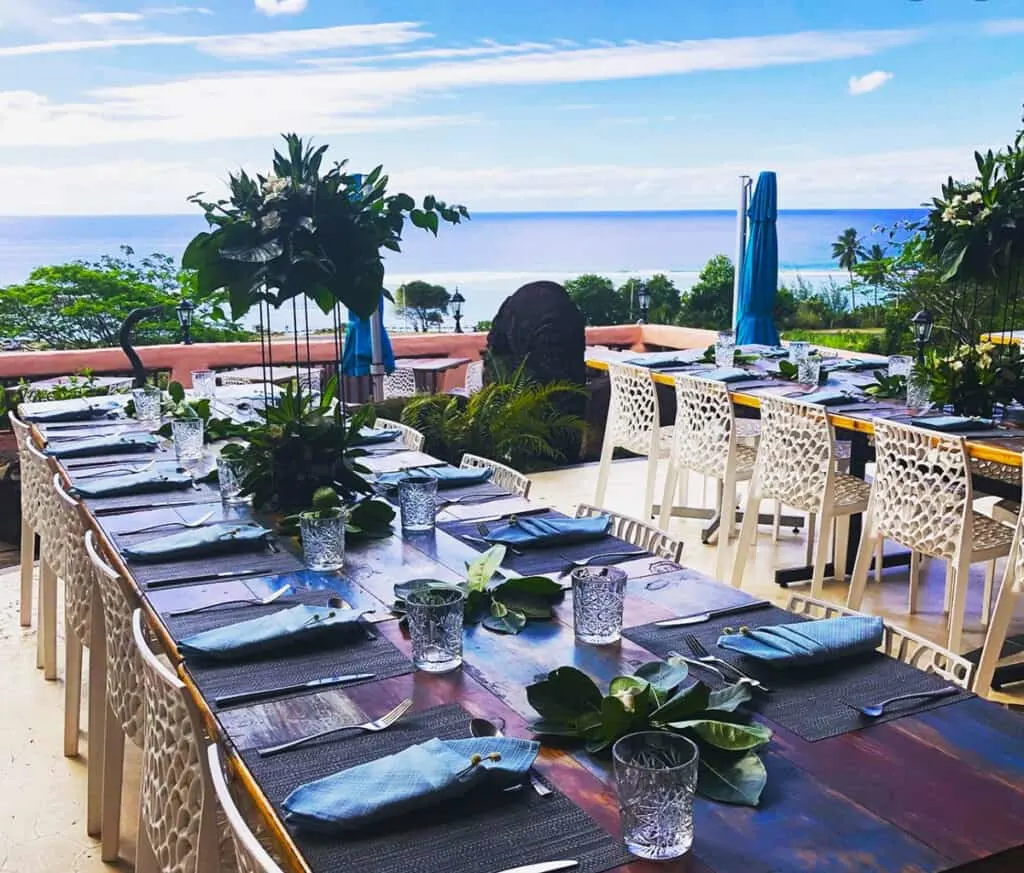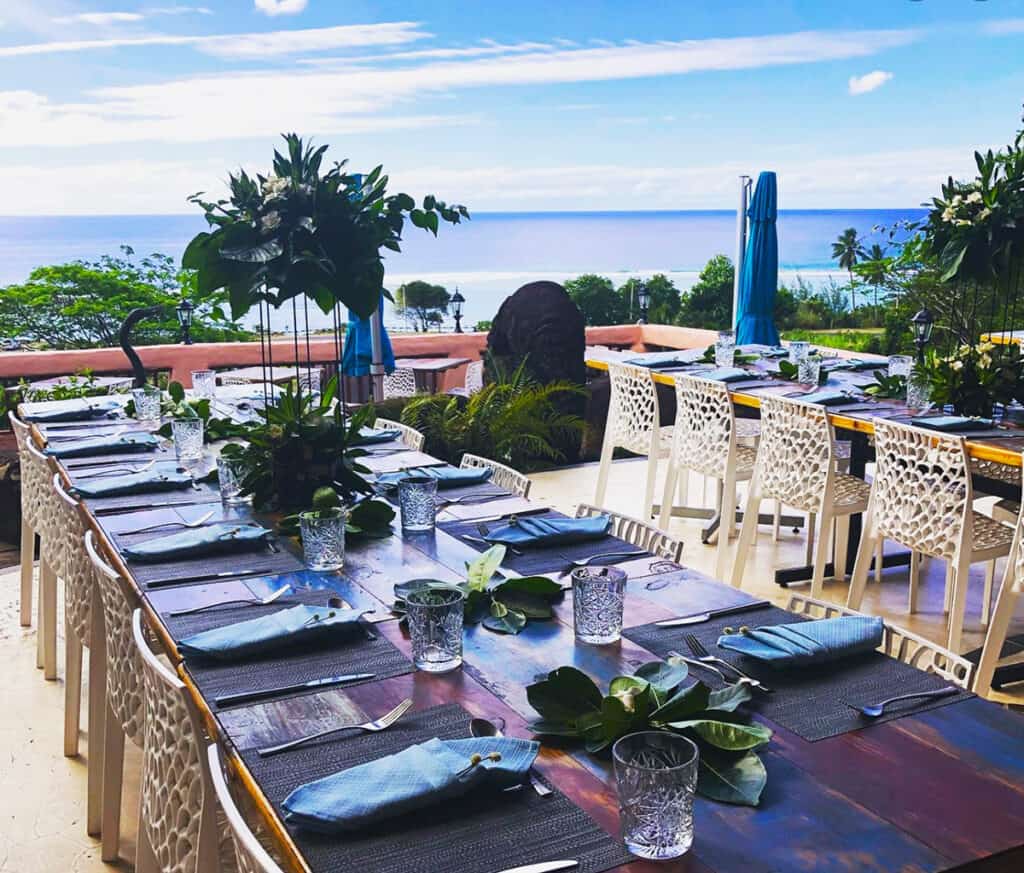 Ts & Cs
Confirm your spot with a deposit of $500. Balance due January 25, 2023.
Cancellations within 40 days of the tour incur full payment. Travel insurance is a requirement.
You will need a passport with at least 6 months validity left. At the time of writing, proof of vaccination is required for the Cook Islands. This may change by the time we travel.
A minimum of 10 is required for this tour to go ahead. The cost is based on accepting terms and conditions of Air New Zealand Groups Travel, which means Airpoints cannot be used as payment.
Cost:
My tours are costed on one person per room, as I have found most of my guests really like their own rooms. However if you bring a friend and room share in twin beds, they can come for a discounted price (or you'd split it).
Single room $3,930
Bring a friend for an extra $2,930
Total for 2: $6,860
Optional upgrade to beachfront $730
What's included:
6 nights accommodation in a garden view room
Return airfares ex Auckland flying Air New Zealand in a 'works' seat
Tropical breakfast each morning
Transfers to and from Rarotonga Airport
2 evening meals (including a fabulous dinner at Antipodes – drinks not included)
Driver and van to get around
What's not included:
Travel insurance (required)
Spending money for extra activities, shopping, snacks
Other meals not already included
If you'd like to join me, please email megan@bloggeratlarge.com or give me a call on 021 777 770 and I'll send out the registration form.
Kia orana!