I'm back in Rarotonga for the second time in nine months, and this time I have a group (a gaggle?) of ladies with me on a small tour.
It had been about 28 years between pina coladas when I went back to Rarotonga, and even though the Cook Islands have been locked up like the rest of the world, and have lost thousands of their working young people to the giddy lights of New Zealand, the country is open and things are back on track.
We're staying at Sunset Resort and are loving the amount of things to do from markets to food scene, to pools and cocktails. Then there's the e-bikes and beaches…
I wrote this post on the perfect week in Rarotonga for active relaxers. But don't worry, it's perfect for fly-and-floppers too!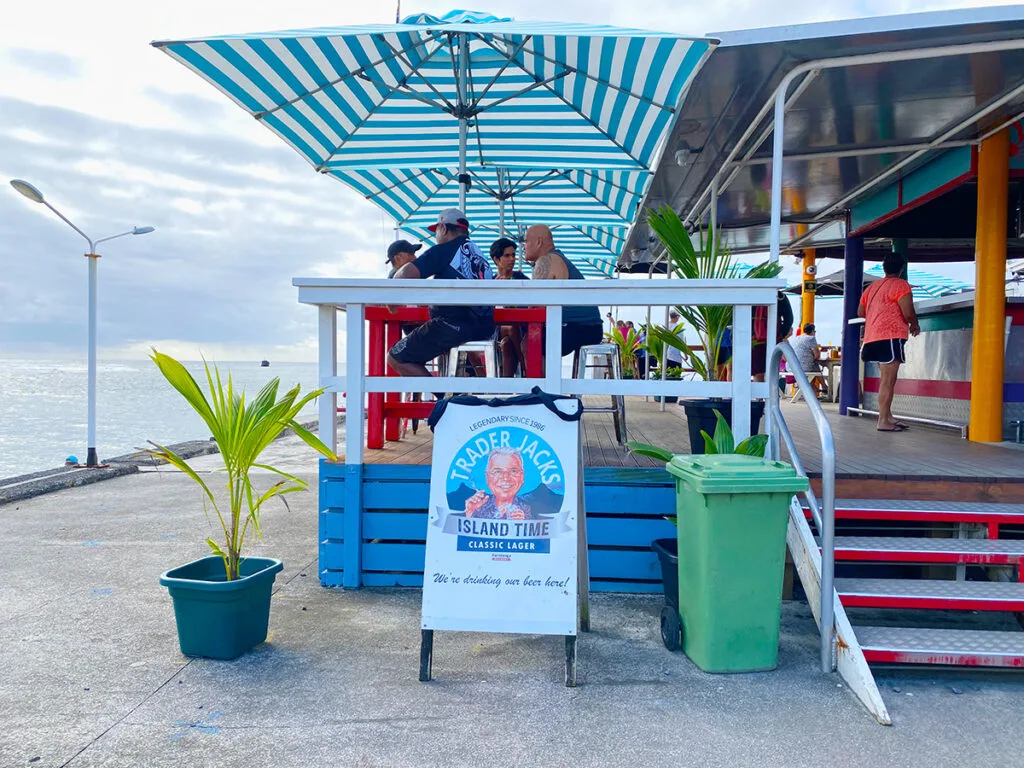 If you'd rather listen to my podcast on Rarotonga than read, jump here to my chat with Rachel from Cook Islands Tourism.
I also spent a couple of glorious nights on Aitutaki last year and wrote this post filled with amazing pics of things to do there.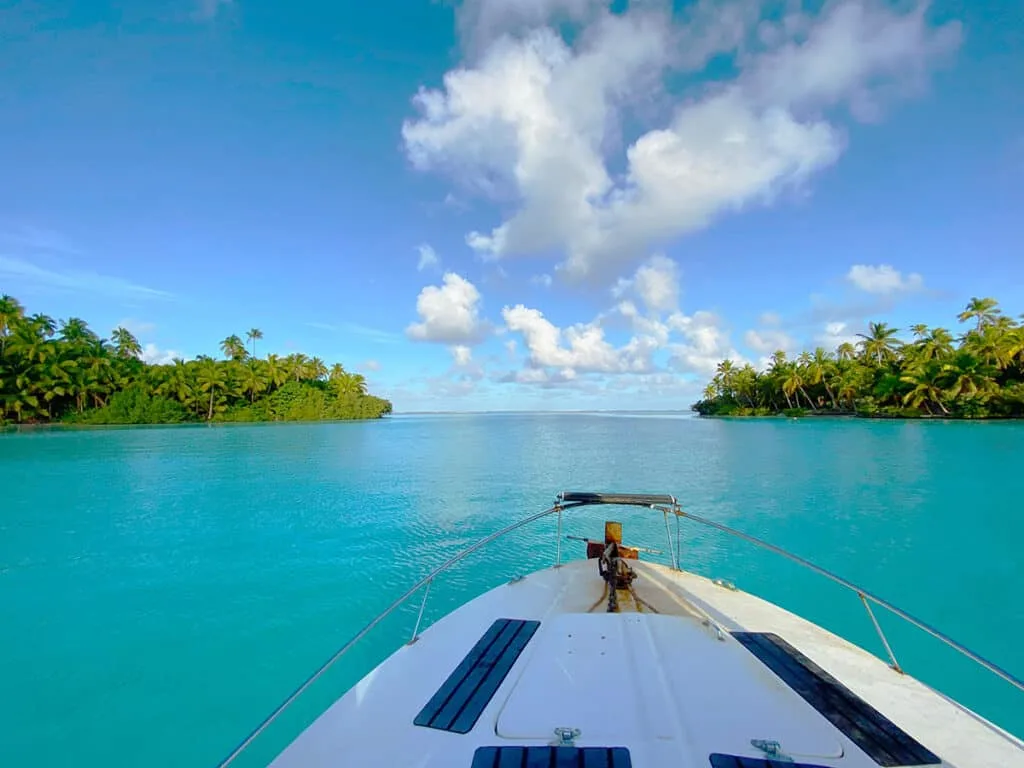 What currency do they use in the Cook Islands?
New Zealand dollars. Bring some kiwi from home (if you're coming from New Zealand that is), or you can draw out from local ATMs which you'll find around shops and at the airport. They do have some of their own coins, so you may get a triangular $2 or a fluted edged $5.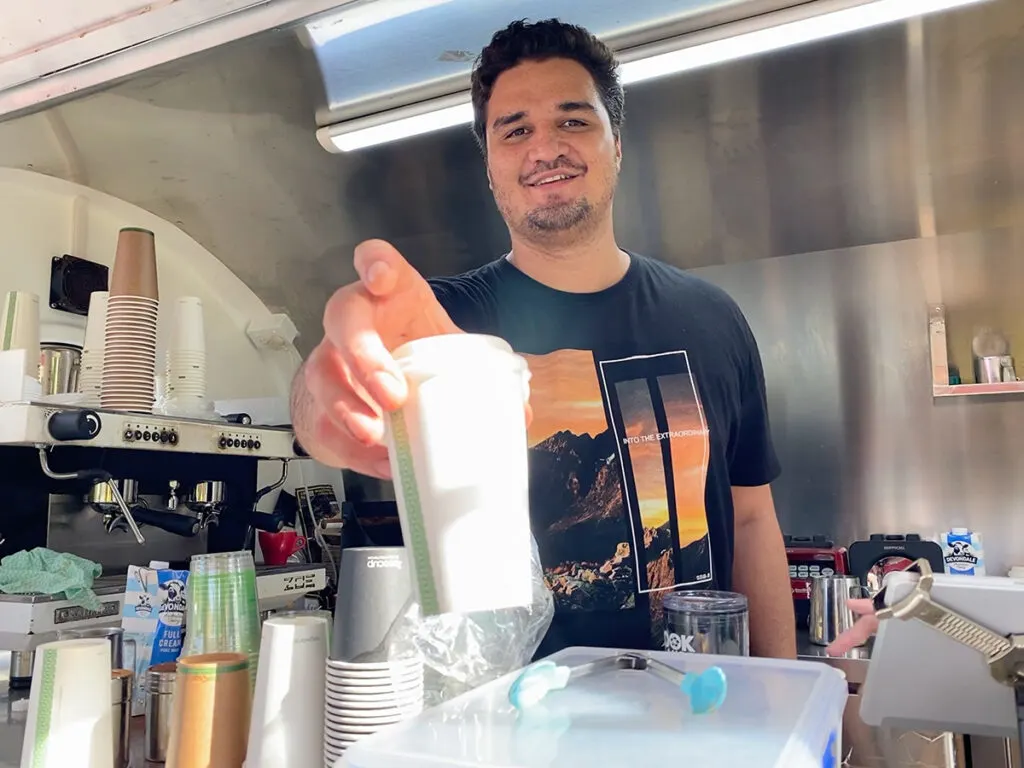 What language do they speak in Rarotonga
English is spoken everywhere, but their native tongue is Cook Islands Maori. It is a close variants to both Tahitian and New Zealand Māori. They also speak Pukapukan which is closely related to the Samoan language.
What side of the road do you drive in Rarotonga?
Left. Just like New Zealand and Australia – and all the Pacific Islands.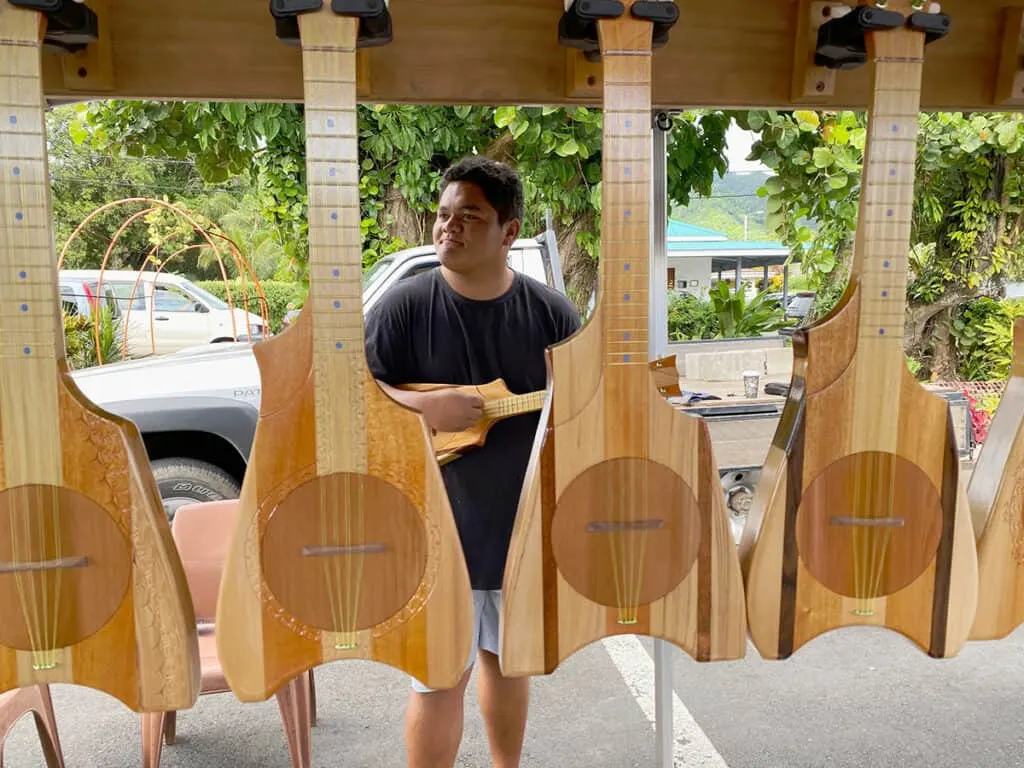 How do you get around Rarotonga?
There is one road circumnavigating the island. It is 32 kilometres in circumference and takes about 40-50 minutes to drive around it. So you're never more than about 20-30 minutes from anywhere!
There are buses that go in both directions: Clockwise and Anticlockwise. Truly, that is what they are called. They also don't run on Sundays, as that is church day and people rest on Sundays.
Or you can rent a car, motor scooter, e-bike, bicycle.
Top tip: book your mode of transport in advance, as post Covid there are not as many vehicles or bikes as there once were, and they get booked up fast.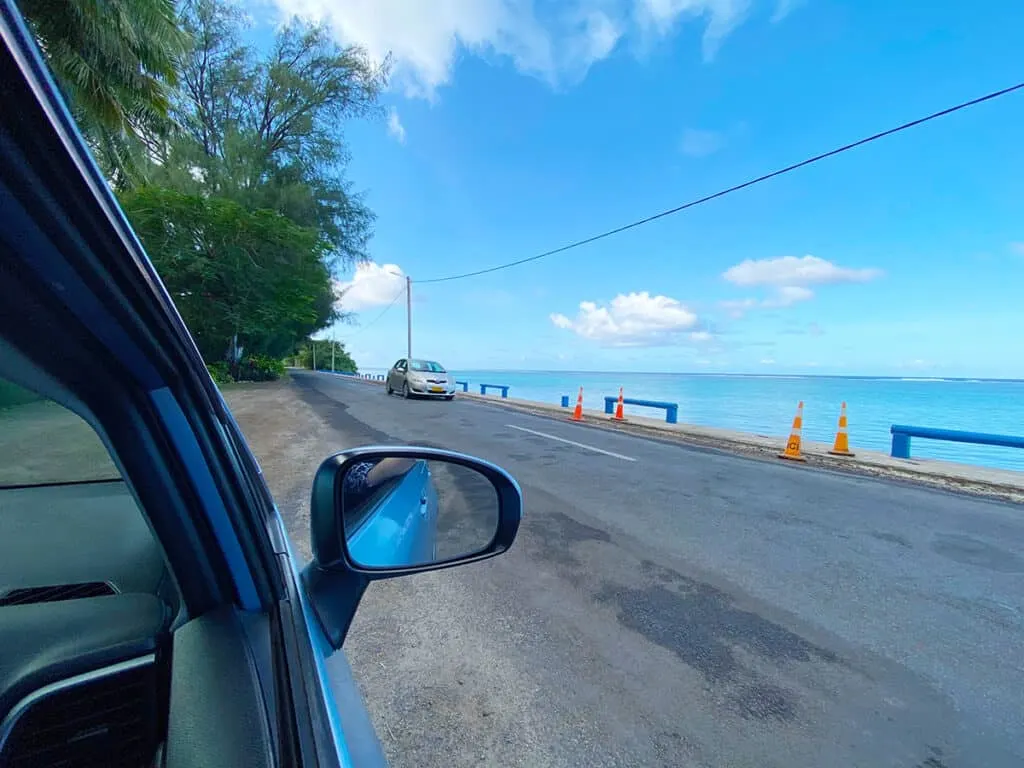 What is the speed limit?
Be prepared to drive at a nana pace! The speed limit is mainly 50kph, in some stretches it is 60, but passing schools during the start and end of their school day (7.30am-8.15am and 1.30pm to 2.15pm) it's 20kph.
I had a car for my three days on Rarotonga and zipped around the island each day going to various places. I found 50kph plenty fast enough as I was staring at everything! I did pull over a few times to let cars and scooters pass me.
The roads are sealed and good quality too.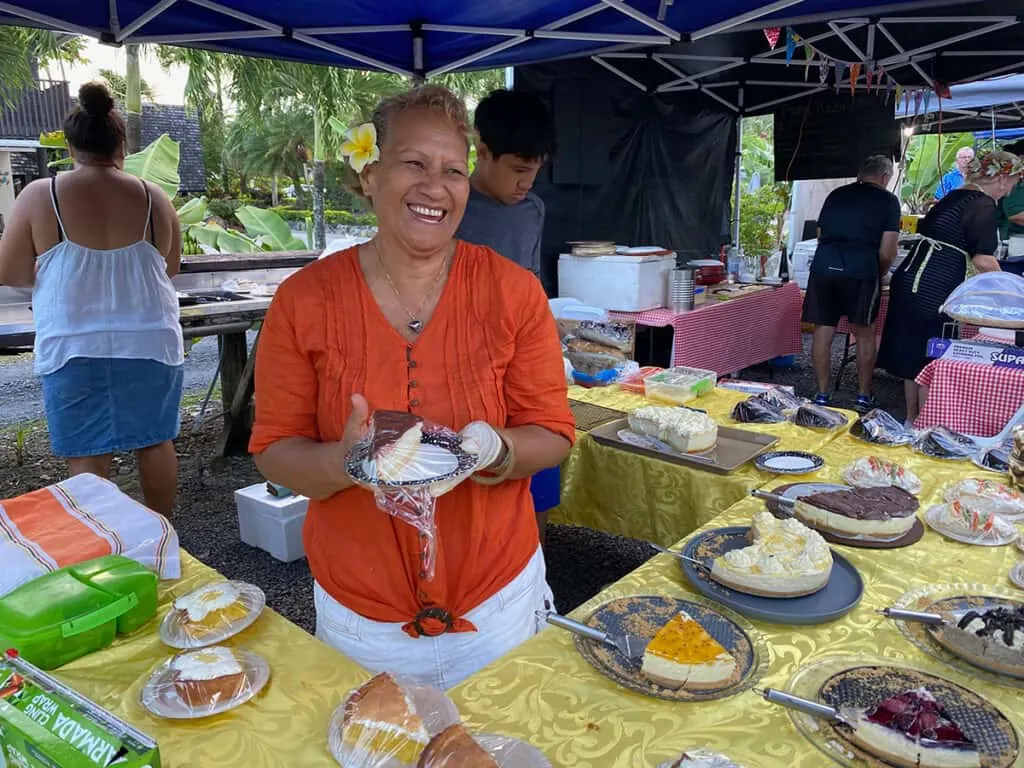 Do you need a license to rent a motor scooter?
Yes. You'll need to get a license from the local police station by driving a little circuit in front of an instructor. You also may have difficulty securing your scooter booking from home if you don't already have a motorbike license.
Top tip: make sure you only ride 50CC bikes (I think that may be your only choice anyway), but otherwise your travel insurance won't likely cover you.
Is there WiFi on Rarotonga?
Yes there is. My suggestion is you buy a SIM card at the airport. I had a Vodafone SIM for $49. I have me 5GB data, 30 minutes of calls (good for making restaurant reservations), 300 texts. You'll find it's 3G and 4G. I used it to hotspot while blogging, checking my socials, uploading photos and I still had data to spare when I got home after five days.
Or use a roaming plan from home. Vodafone (One) is about NZ$8 per day and Spark NZ are offering $30 for 14 days.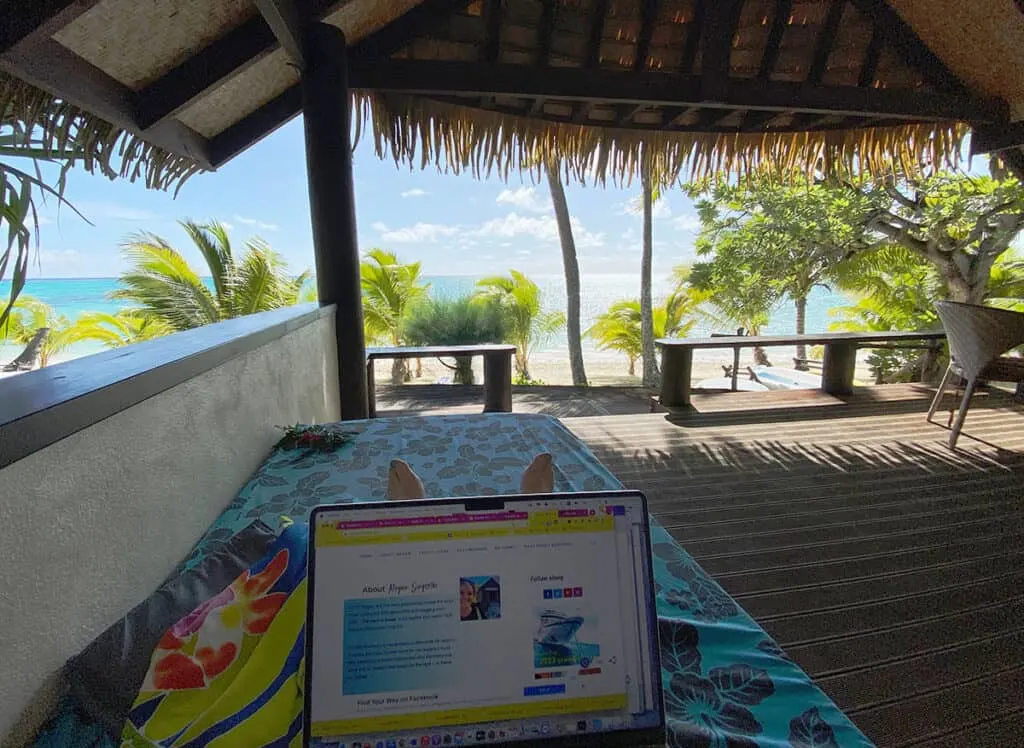 What power plugs do they use?
NZ/AU power points. The three prong plug with two angled at the top and one straight one below.
Can you take food into the Cook Islands?
Yes you can. The best things to take would be crackers and happy hour nibbles, wine, beer and spirits and maybe breakfast cereal if your accommodation isn't providing it with your room rate. Most places have a fridge.
Tonic at the supermarket is $7 for your Duty Free gin!
Is the water safe to drink?
I hadn't thought about this question until the woman showing me into my first hotel said the water from their taps is safe. Bottom line is, only drink the water if the staff tell you it's safe. I must have drunk some unsafe water and because I came home with a vomit bug which lasted about 12 hours.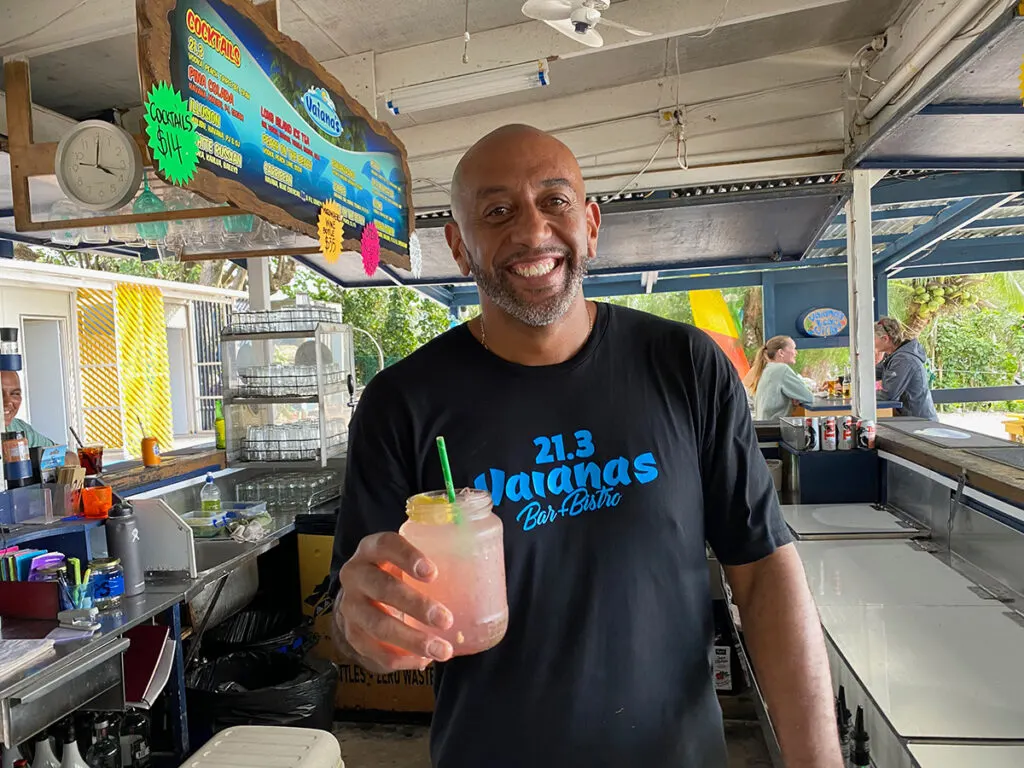 What to take to Rarotonga
Pack earplugs! This is a tip I take anywhere these days as you never know if the air conditioning might be noisy, or the dump truck might arrive in front of your hotel at 3am and empty a skip load of bottles (not here on Raro!). But for Rarotonga you'll want earplugs for the roosters. The little buggers go off like firecrackers from about 4am.
Mosquito repellent is a good idea especially for evenings. Spritz your ankles when you go out and if you don't have a four-poster bed with a mosquito net (seriously, they have them!) then you'll want it over night too.
Sunscreen – obviously, and make it reef safe to help protect the coral. Hat, reef shoes are a good idea although not essential. Reef-safe sunscreen doesn't have chemicals that can cause coral bleaching or is harmful to sea life. I picked some up at my local Unichem Pharmacy, but you can also buy it online.
Bring a little cash for the markets or a coffee. You can charge most things on your credit card too.
Bring your own snorkelling gear if you're not staying at a hotel that provides it for you to take from the resort.
If you want to bring gifts, school stationery is welcomed and gratefully received. Their books, pens, etc all come from NZ and some kids don't even get anything until well into the school year. I wrote this post on how to find the contact details for schools to email them and ask what they'd like.
For more info about how to pack for a week in the tropics, you'll like this post.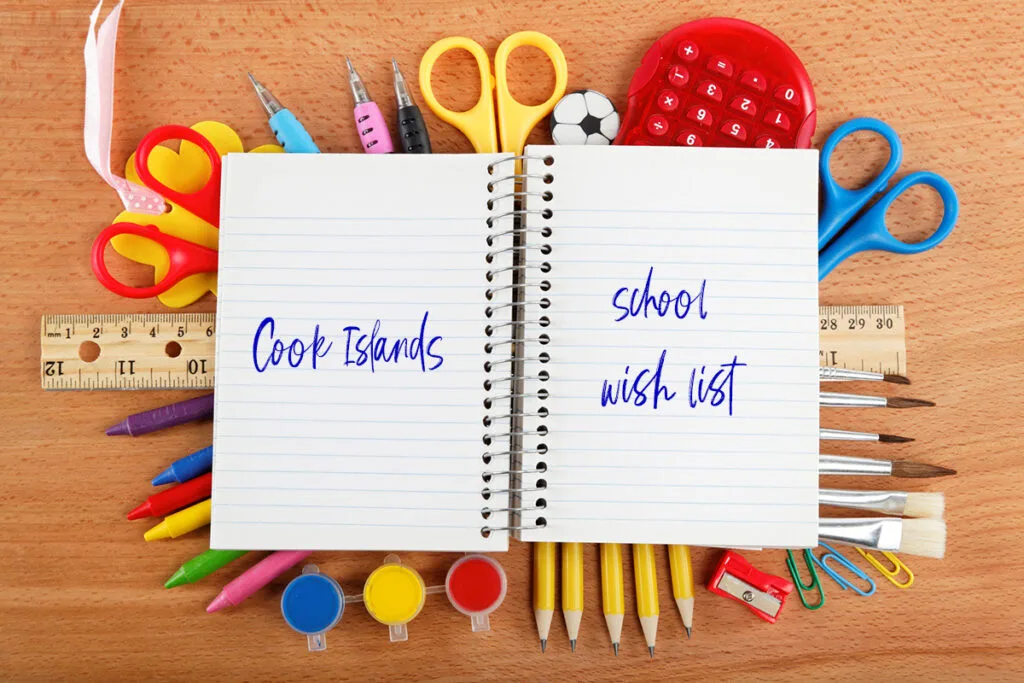 If you're heading to the Cook Islands, have a read of the travel entry requirements first so you're prepared with your documentation.
If you have any other questions, let me know and I'll endeavour to find the answers.