I love the idea of bringing practical and delightful gifts to places when I travel, especially to the Pacific Islands, so I reached out before hosting a group of 15 ladies on one of my tours, to see if there was a school we could take supplies to.
I had been working with a travel agent in Rarotonga to put my tour together and he sent a link to the Cook Islands Ministry of Education contact page, with the names of all the schools and the contact to email the principal.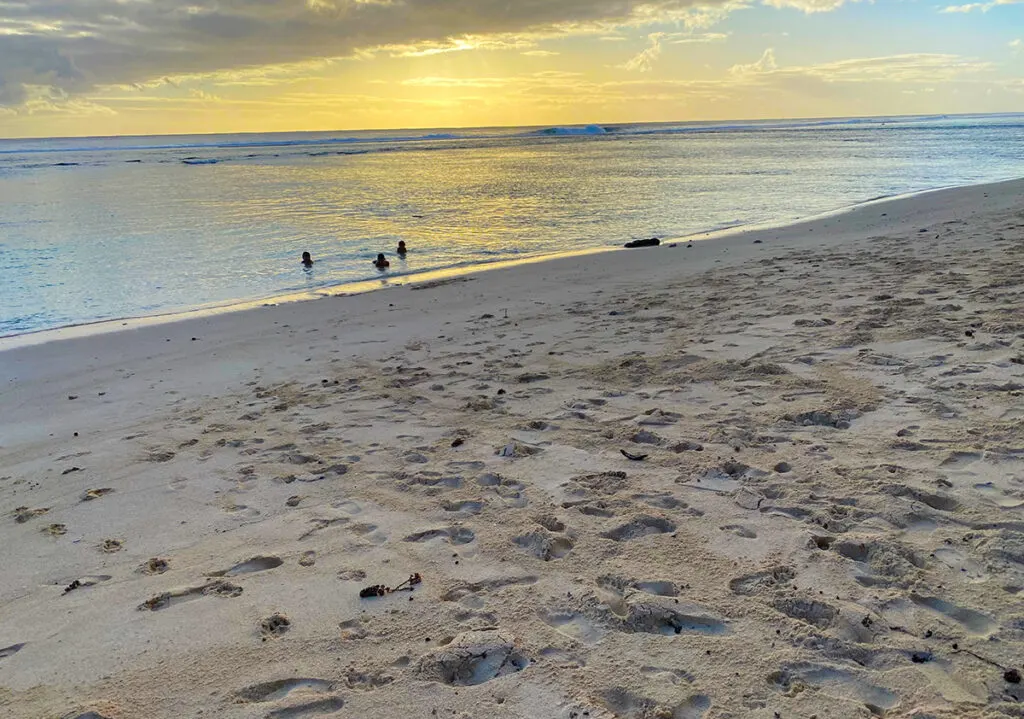 I found a couple that were located in the village we were staying at. The school nearest our resort is Arorangi School and I got the most delightful reply from principal Annie. She said my message arrived at the perfect time.
It turned out she'd only been principal for 10 weeks and this was one of the smaller schools on Rarotonga and therefore not as well resourced.
I offered to bring story books, exercise books, pens, pencils, coloured paper for art and she told me what they'd love.
So we bought books and pens/pencils and other gifts and took them over. They were so grateful! They'd prepared morning tea for us and presented us with fresh flower lei and ei katu (crowns) and the kids sand. It was honestly a highlight of the tip.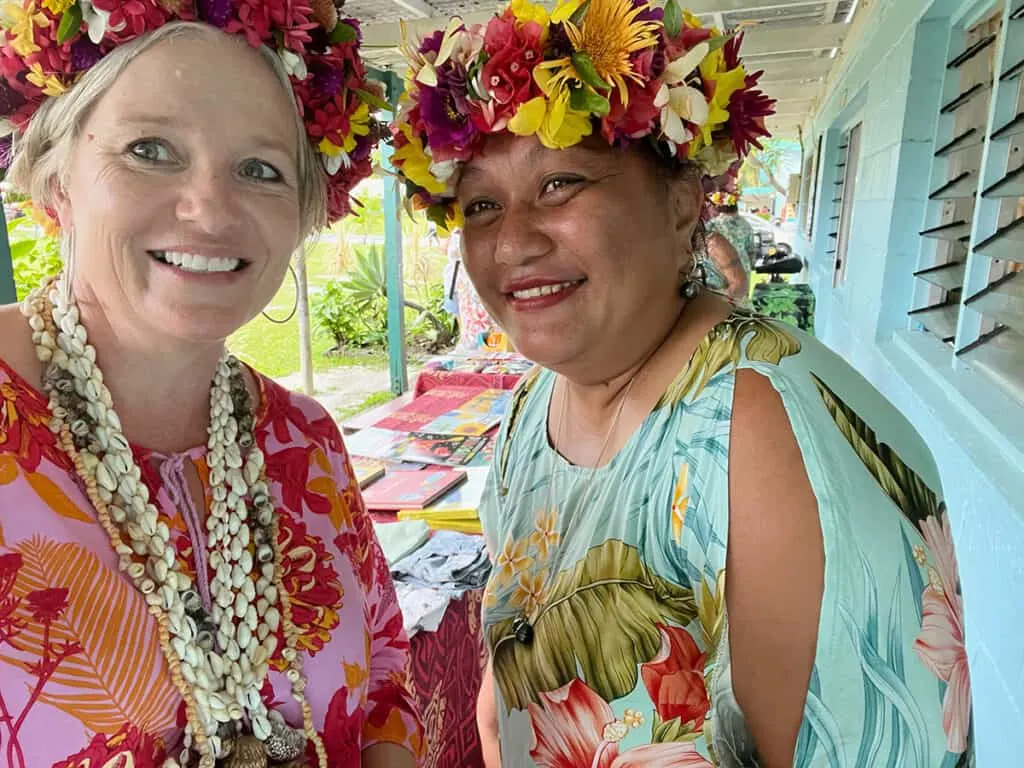 If you want to do the same thing, use this map below to zoom in and find your resort and the village you are in – or near – then open the link above to find the list of nearby schools.
Other gifts to take to Rarotonga are clothes, little luxury products and toiletries for the housekeeping and other staff. Toys and games for other children you might meet. Summer clothes for all ages.
I took a bag of about 12 items of clothing and gave them to our gardener. She was very happy and told us the next day she took three things for herself and gave the others to her family members.
What else do you suggest?
You might also like my post on Things to know before you go to Rarotonga.
And this one on why you should spend two glorious nights on Aitutaki.
Here's my post on the perfect week in Rarotonga for active relaxers. But it's great for book readers and sunbathers too!