My friends at Travel Nevada put together this list of Seven Weirdest Wonders: "Uncommon Overnighters".
If you're more glamping tent or haunted hotel, or maybe even a castle, than luxury accommodations on the Las Vegas Strip, these cool little places to stay in Nevada will be right up your alley!
I just did a 4-day Nevada road trip from Las Vegas which included Tonopah, Area 51, Red Canyon and Hoover Dam. Talk about fascinating!
But some of these weird places to stay in Nevada are now on my bucket list for next time.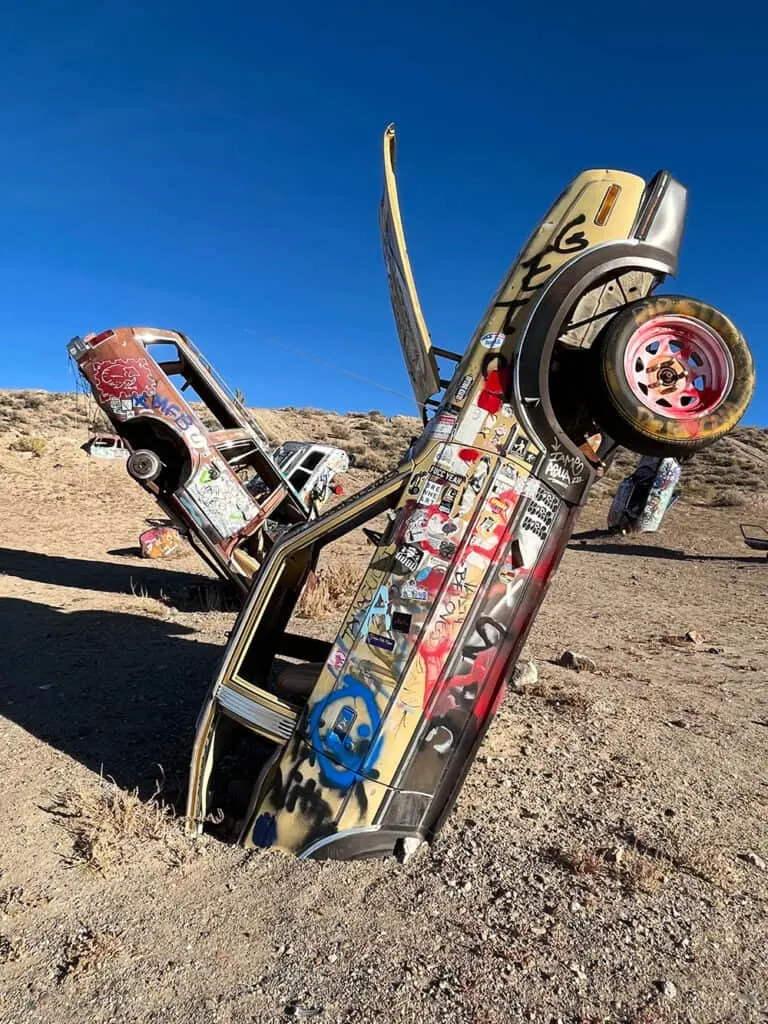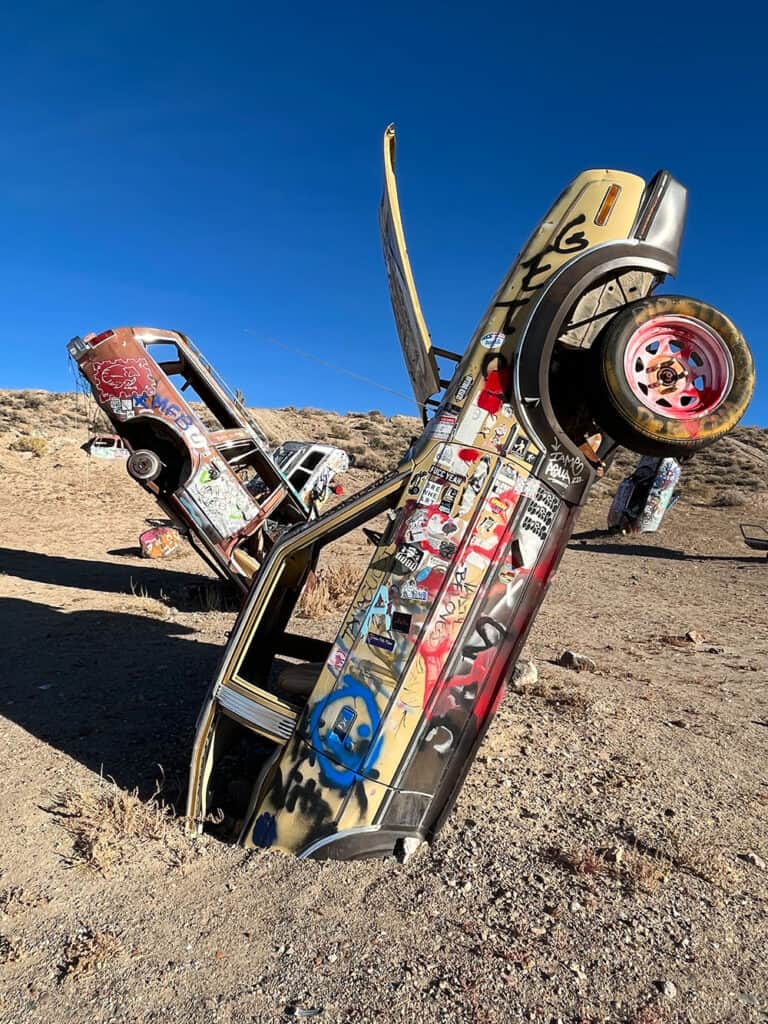 Hanging your hat in the idyllic alpine landscape of northeastern Nevada's Ruby Mountains should be on everyone's bucket list.
The Ruby High Yurt is located roughly 10,000-feet on top of the Conrad Creek Ridge with sweeping views of the valley below and pure seclusion from the rest of the world. Not only is the location unexpected but getting there is also unusual.
Guests can hike in solo, with a half-day or full-day guide, or wait for it… via helicopter assist.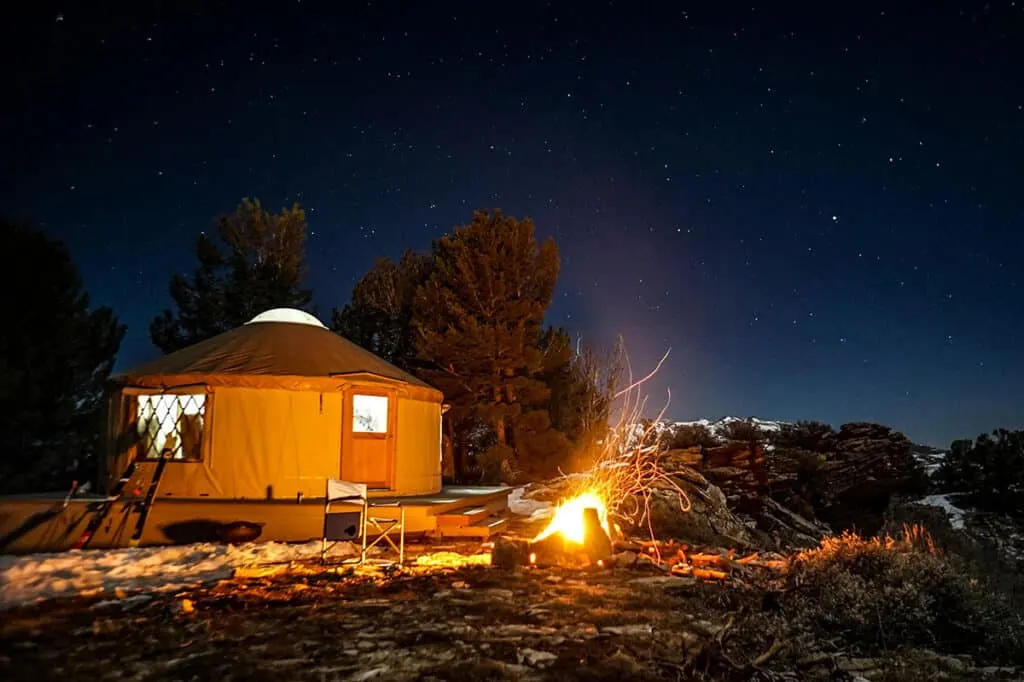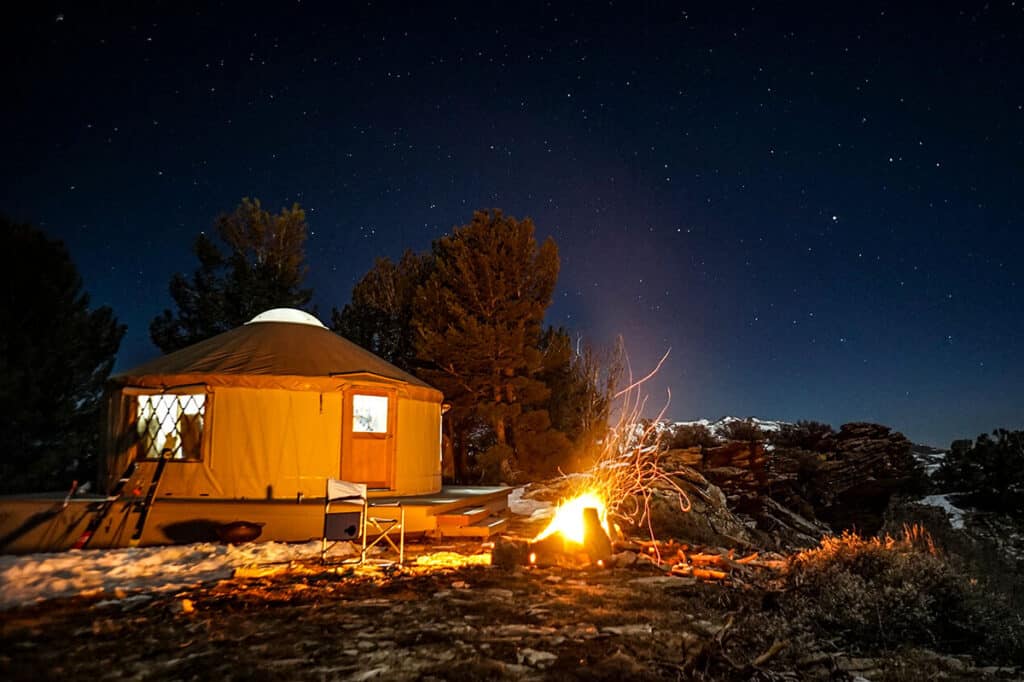 Do you like your history with a side of haunted? The Mizpah Hotel has served as a beacon for the town of Tonopah for 110+ years with painstakingly preserved hotels rooms, authentic adornments and décor, and, oh… just a few spirits from the past who like to call the place home.
While it's true that paranormal activity has been observed throughout the property, if you really want to test fate, book a stay in the Lady in Red room. (Note: I did have a spooky encounter on 5th floor in the next door room. You can read about it in my Nevada road trip post).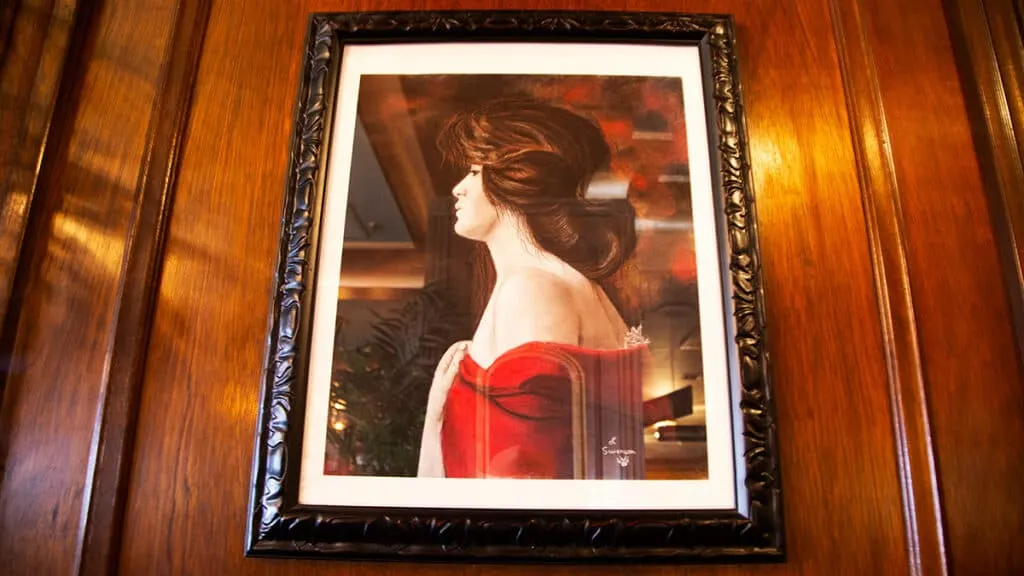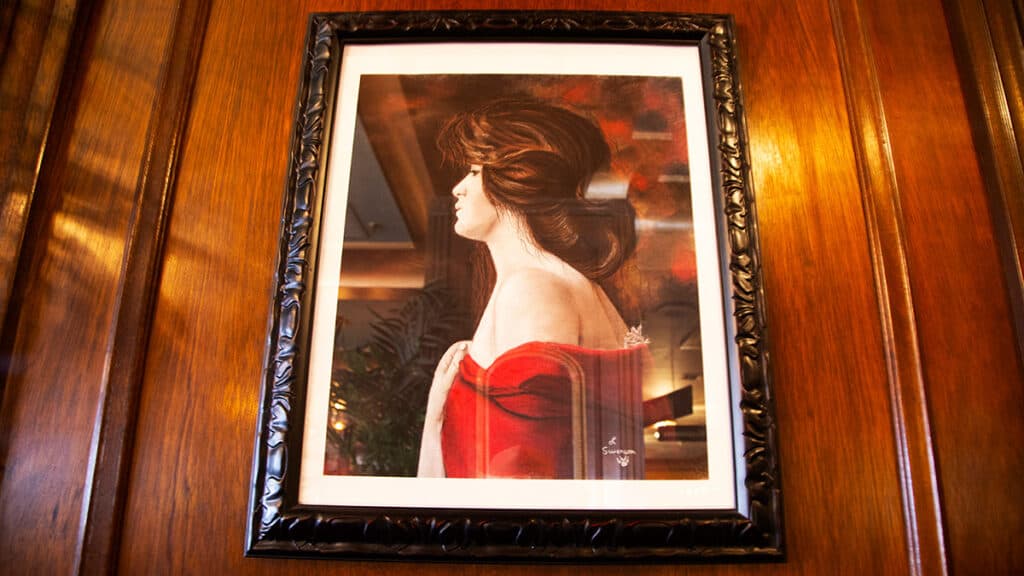 Perched in the foothills of the Alta-Toquima Mountains, just south of the Loneliest Road in America, sits Ike's Canyon Ranch.
The wide-open Monitor Valley, near the geographic center of Nevada where the ranch is located, features a taste of the Silver State's wildlife like bighorn sheep, grouse, and chukar paired with dark skies, outdoor adventures, mining ghost towns, and American West tradition all at your fingertips.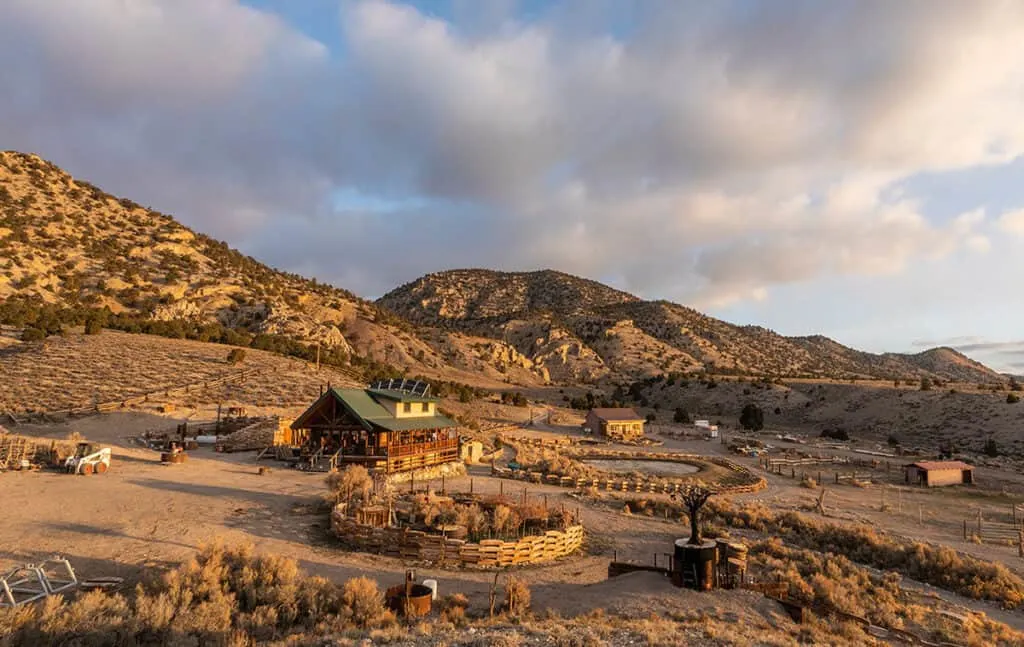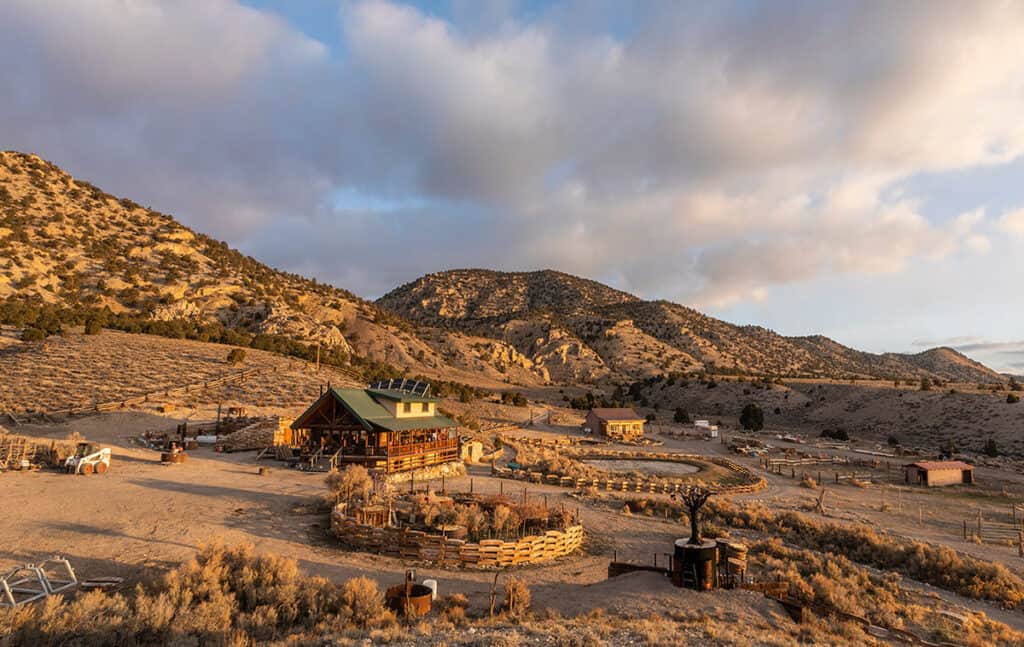 Picture it, you're driving through the heart of Nevada when you stumble upon a real-life castle.
Located in the Reese River Valley on 160 acres, Paradise Ranch Castle features a quiet setting that allows weary travelers escape from the noise of the world. With ornate rooms, full access to the castle, sweeping views of the Toiyabe Mountains, and star-studded night skies – this is a must-see uncommon overnighter.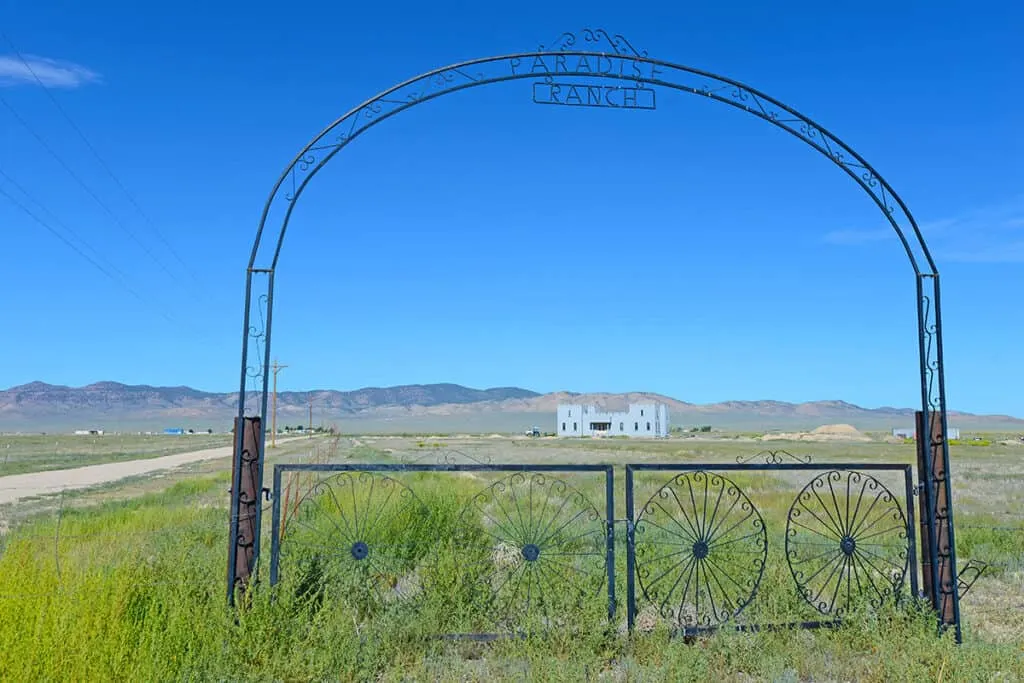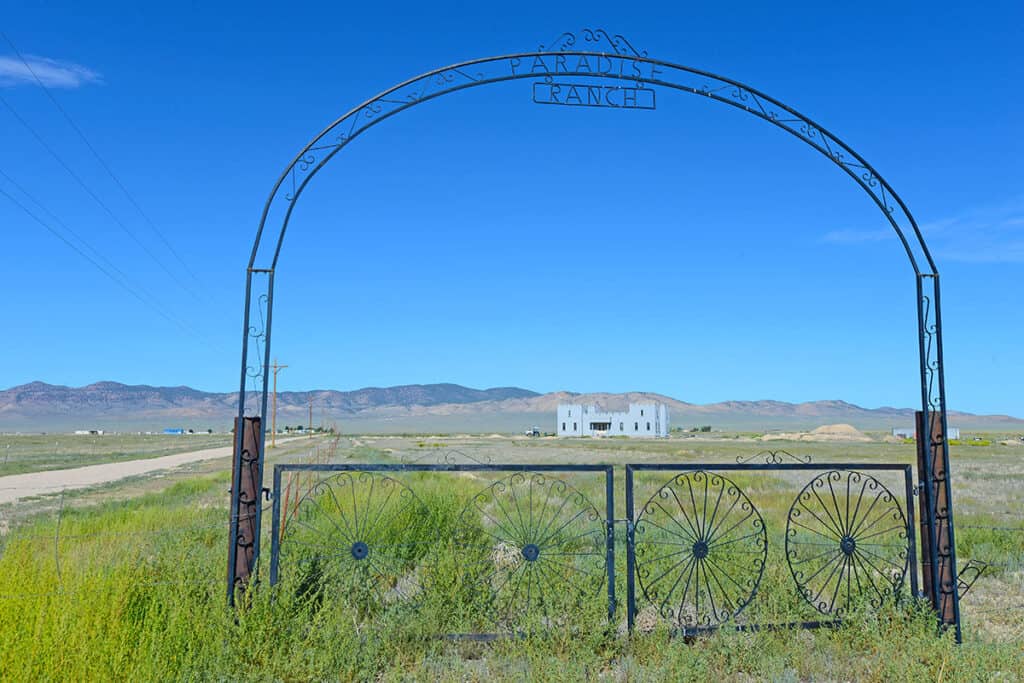 Let's take a trip to the past, about 150 years or so. At the Stone Church Lodge, guests can learn the rich mining history of Eureka, NV, by staying at an original location from the gold and silver mining boom.
The lodge, originally built as a church in 1881 during the mining heyday, features master wood craftsmanship, the original 1880s stonework, and vaulted ceilings.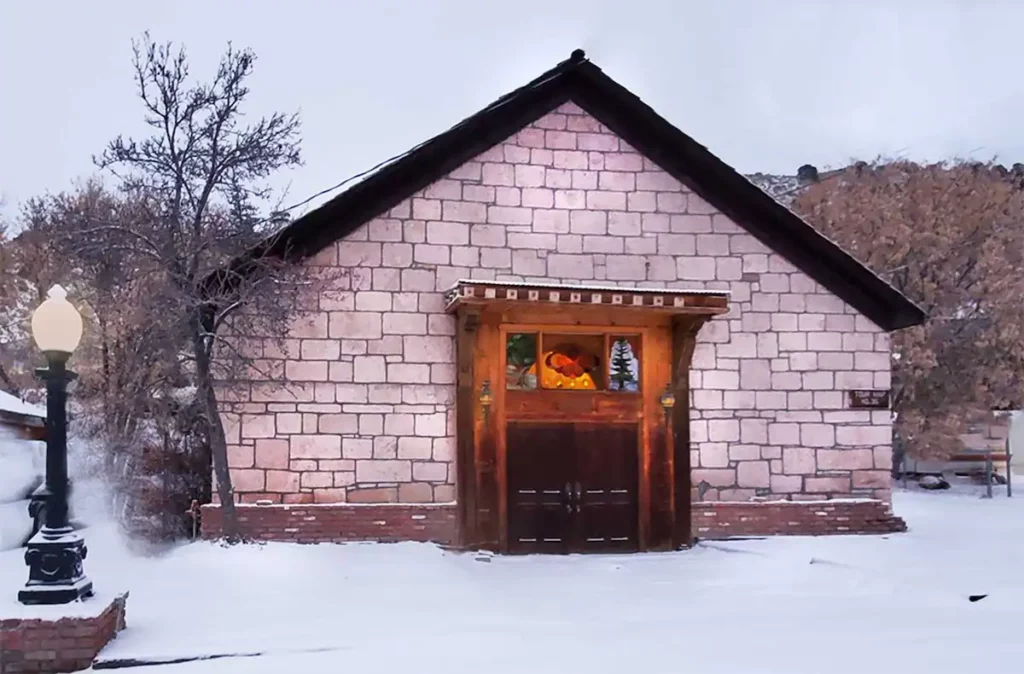 For access to some of Nevada's tallest peaks, all the way down to the lowest, hottest, and driest place in North America, the Tarantula Ranch is the perfect adventure basecamp to Nevada's outdoor recreation opportunities.
Offering amazing dark sky viewing, an outdoor kitchen, and strong Wi-Fi, this personality-packed place was an easy pick for this list. From RV camping, to a stay in a glamped-out trailer, or spending the night in the Tarantula Vineyard's bottling room, this ranch brings many of the Silver State's best offerings into one location.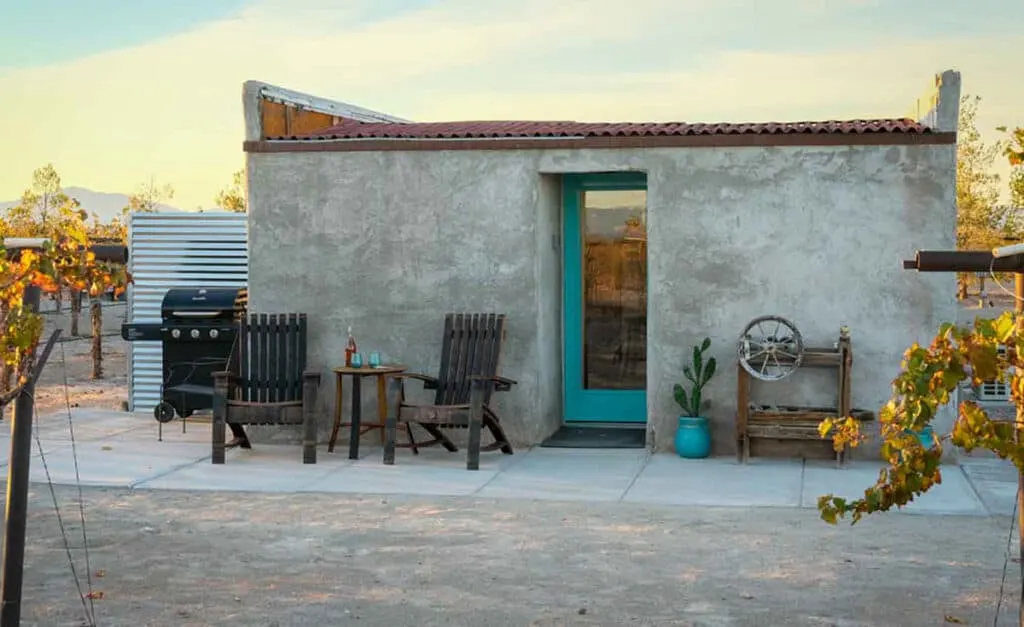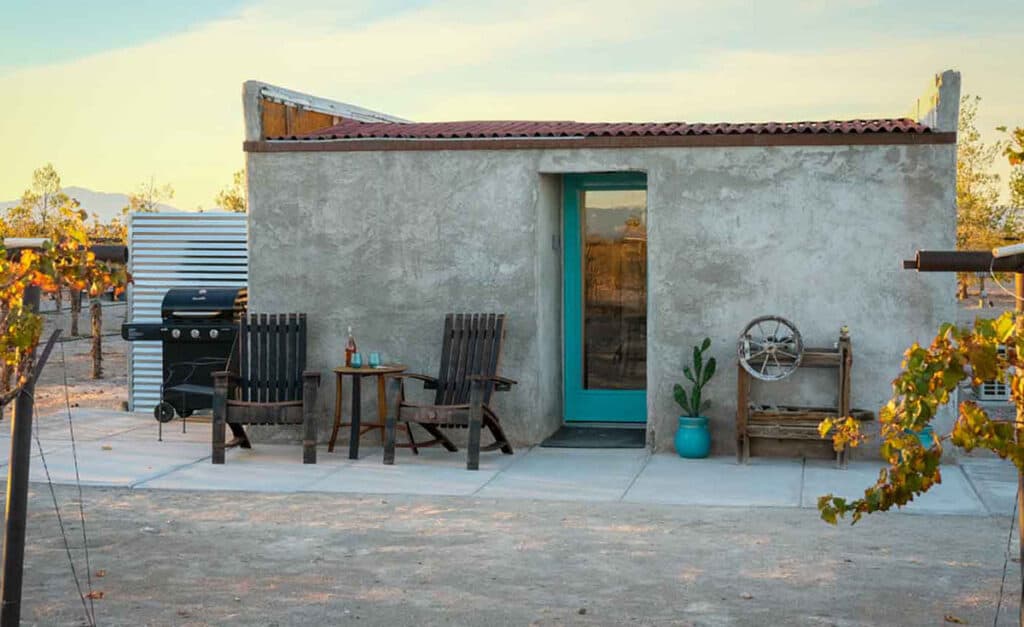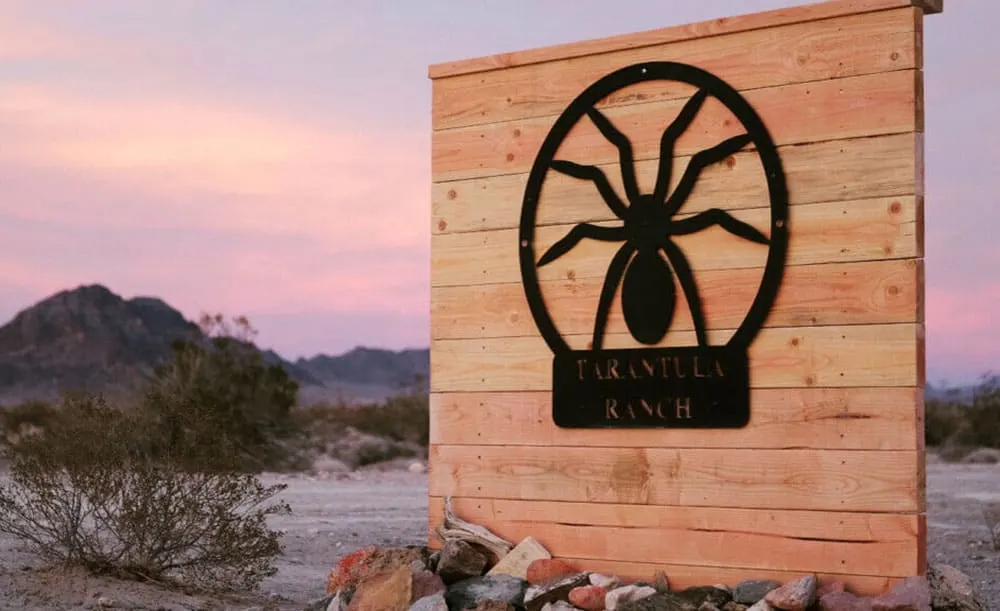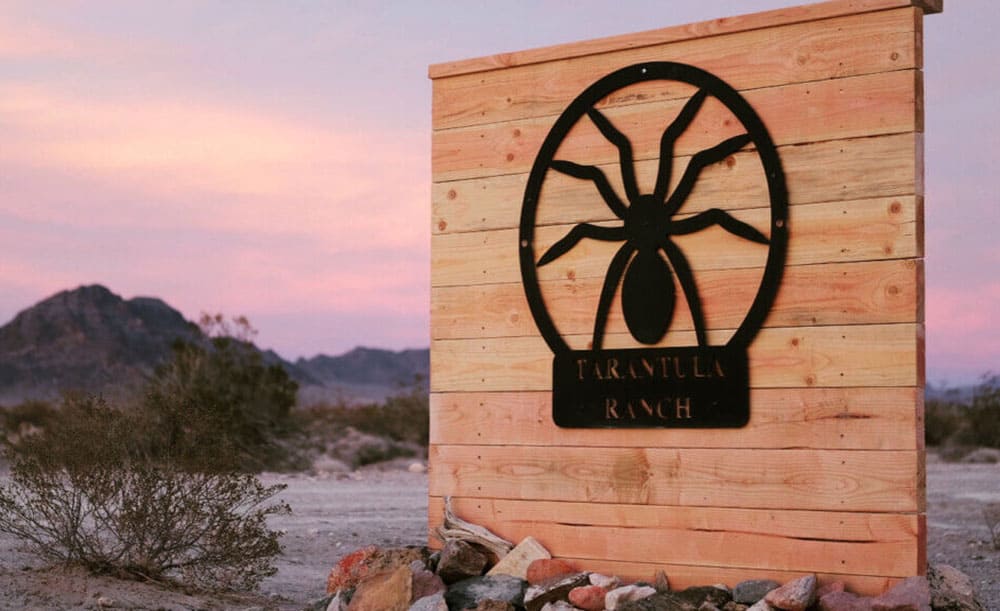 Leave the stressors behind, unwind, and say hello to the Old Yella Dog Ranch, a fully furnished cabin located next to Massacre Rim, a Dark Sky Sanctuary.
This uncommon overnighter in the ghost town of Vya, NV, sits along the historic Applegate Lassen Emigrant Trail. Travelers can find themselves in another world away from it all where at night the stars appear so close you feel like you could reach out and grab them.
While you're in the area, be sure to check out one of Nevada's mines (Royal Peacock, Bonanza, and Rainbow Ridge) and bring home an opal alongside your memories.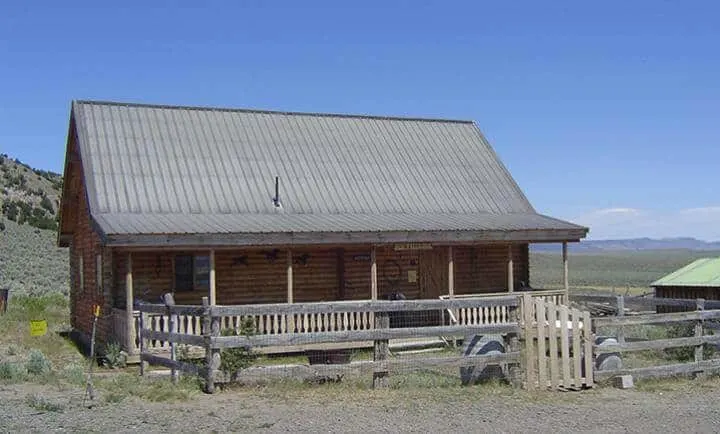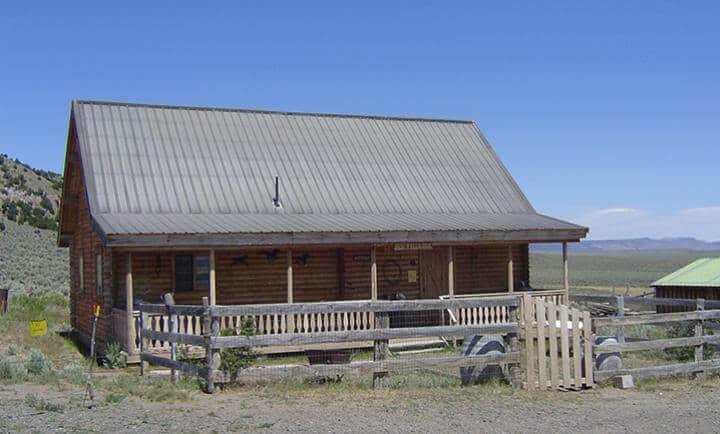 Read more!
You might like to read my posts on Las Vegas while you're touring Nevada. I have a great post on 30 things to do in Las Vegas – without casinos.
Or get your shopping fix and find out where the best shopping in Las Vegas is.
If you have kids, believe it or not there are really cool things to do in Las Vegas with kids.
And my picks for the best shows in Las Vegas you really should try and see.