We all have our preferences for luggage, some non-negotiables and other things that would be nice-to-have as we drag half our wardrobes around the world – or not!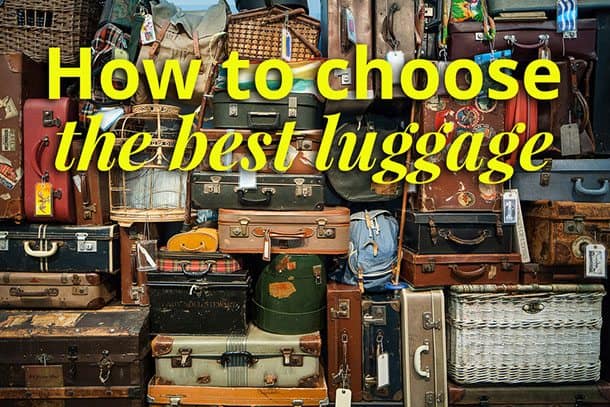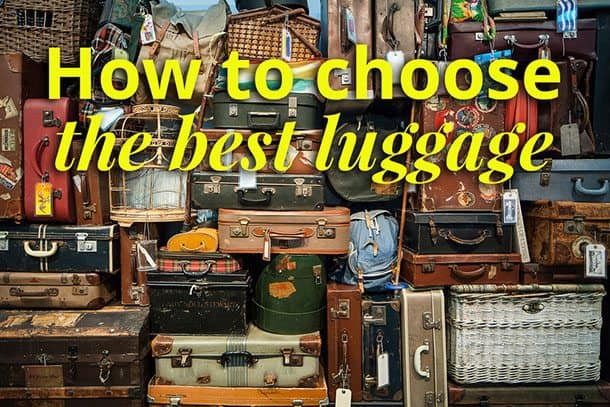 I've seen bags come and bags go in my 16 years on the road (or in the sky, as it more likely is) as a travel writer and blogger so I have developed a few necessities that I now look for when I'm about to replace a suitcase.
Here's what I look for in great travel luggage:
Checked in luggage
1 I like 4 wheels. You can always tip it over and drag it on 2 when that's easier, like on carpet in hotel hallways, but most of the time 4 wheels is just so much easier. You can also throw a jacket or neck pillow through the handle and add no extra weight as the bag supports all the weight itself. It always amazes me how the wheels are not the things that get damaged either, so don't fear the wheel if you haven't had them before, they must test them under extreme brutality!
2 I like hard luggage or a combination of hard/soft. We currently rotate three 4-wheeled bags between us, my husband and I, my medium sized Antler hard-shell, his large sized American Tourister (which is almost knackered) and soft-shell cabin bags for laptops and any accidental extra shopping.
3 I like to have the ability to zip open an extension if I over shop! You can get hard and soft shell luggage with expandable zips and I have sourced some for my new travel store (link below if you're interested).
4 I also like a bag that unzips into two halves and lies flat. The downside is that it takes up more room when it's open and it also doesn't fit very well on a luggage rack that some hotels provide. But it means I can be very neat and ordered in my packing with shoes and gym gear on one side, plus a jacket and things I won't wear daily (like the gym gear!) and everything else on the other. Or if I'm travelling in different climates, I put my warmer clothes on one side and summer on the other so everything is easy to find.
5 I like a combination lock, and it has to be an authorised TSA lock so customs can inspect it if need be without breaking the lock. This is not just for American security either, but all countries' airport security can access if they need to – and not have to break your padlock. Note: my loose lip glosses thrown in at the last minute caused my luggage to be inspected on two trips in the US (before I realised what had been moved around)! The annoying thing is that TSA "forgot" to put my padlock back on. All care, no responsibility they claimed when I Tweeted them about it. Hurrumph!
Best Cabin bag
I like a small wheeled cabin bag that I can drag along or check in if need be. Hard or soft, I don't have a preference, but I do like that I can access my laptop and travel docs from an outside pocket, so for now I have a soft one, but I do have a stunning hard-shell cabin bag in my store with a hard pocket which means the laptop would be extra safe if it had to be checked in.
_________________________
I am excited to say that I have opened my "Travel Store" (travelstore.co.nz) and am selling some of the best luggage I've found, as well as my favourite long haul essential, the squishy neck pillow with the all-important dome in front so you can spin it around. Plus a whole lot of other travel accessories.
If you're in New Zealand and you like the ease of shopping online, you have some great pieces to choose from. Sorry, at this point I don't ship outside of NZ.
Click here to see my Antler and Delsey luggage from Paris and the UK and Voyager luggage from NZ >>>SaveSaveSave
Save