A friend emailed this week and said they were thinking about having Christmas away next year and wondered if I had any suggestions. They'd be four adults and five kids aged 16-21, she said. So grown-up kids, I thought. Hmmm…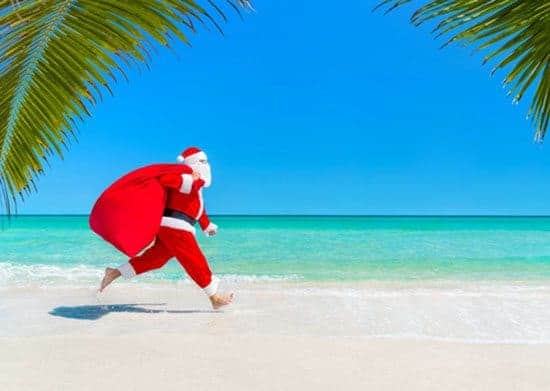 I put my thinking cap on, went for a walk, stopped at the cafe and had a flat white for about half an hour of inspiration, then emailed her with these ideas:
1. Vanuatu
I've been twice now and think this would be great for older families too. I suggested they rent a car to do things like drive around the island, visit other beaches and go out to restaurants at night. Mind you the latter is easy with cabs. If you stay at Mangoes Resort, some of the villas have private pools. I reckoned they get two of them for the adults and another two for the kids on the property where they can use the three pools in the grounds, or skinny dip with their parents! (Note: Mangoes does not allow young children). It's too far to walk to town from there (says me!) but they do rent scooters.
Chantilly's On the Bay is my other suggestion which is in the heart of Port Vila and on the waterfront with a pool. What's going for it is how easy it is to walk everywhere. Right next door is Banyan Beach Bar for a sunset cocktail with your toes in the sand and a bonfire. There are restaurants all around (curry night on Friday at The Grand Hotel is a must!) and even a late night lounge bar.
Have a look at my video on the wining and dining options in Port Vila…
2. Have you thought about a Christmas cruise?
I was on the Emerald Princess last week when it was in Auckland for the day. Media and travel agents were invited on for a look around the many lounges, bars, restaurants, three pools, spa and the monstrous gym, with stunning floor to ceiling views from the bow – and to have lunch at the new restaurant Share by Aussie chef Curtis Stone.
Seventy per cent of cabins come with balconies and a tip for families is to book mum and dad on the balcony and kids across the hall in an interior cabin (read: no windows!) Or side by side if you want to treat them 🙂 The cool thing about a Christmas cruise is that it is totally decorated and festive and you haven't had to lift a finger! (Nor pack it away in January). I met some of the land-based team who were onboard to pimp up the ship for Christmas. They were decorating 27 trees and kilometres of pine garlands. What a job!
There are loads of things to do onboard these mega ships like surf waves, water slides, outdoor movies under the stars and different places to eat each night with specialty restaurants for a nominal fee as well as your all-inclusives. That's not to mention your days visiting new places. You could do an itinerary around NZ/Australia maybe and take the kids to places they might not have been to like the Bay of Islands, Auckland, Tauranga, Napier, Wellington, Lyttelton, Dunedin, Fiordland then off to Tasmania, Sydney or Melbourne and fly home.
3. Outrigger Resort on Fiji's Coral Coast
The Outrigger Fiji Beach Resort is far from the hordes at Denarau, nearly a two hour drive from Nadi but this is huge, with a new swim up bar pool since I was there last year and three or four restaurants/bars to visit, plus an adults' only pool. Stay in individual bures with your own hammock or up in the hotel rooms overlooking the sprawling resort.
But the reason I suggested it is that they have a community project that hotel guests can get involved in by going to Sigatoka and helping build a school hall, library, etc. It ends with a kava ceremony and they are just so appreciative of your efforts. A great experience for the kids!
Oh and did I mention the cliff-top spa and cocktail bar for sunset?!
Read my post on the community work here >>
Or fly on Christmas Day when the airlines are barely full, the crew are ready to spoil you and the atmos is full of festive cheer!
Save
Save
Save