Confession: I am writing this post as a big cruise fan. Ten times I have packed my jarmies and taken to the high seas (and rivers). They are all very different – from cruising around Pacific Islands, the Caribbean, the Mediterranean, along the Murray River and paddle steaming up the Mississippi, as well as some short ones for a couple of nights around New Zealand.
But if I were to advise you on your ONE and ONLY cruise, I'd say make it Alaska!
Why?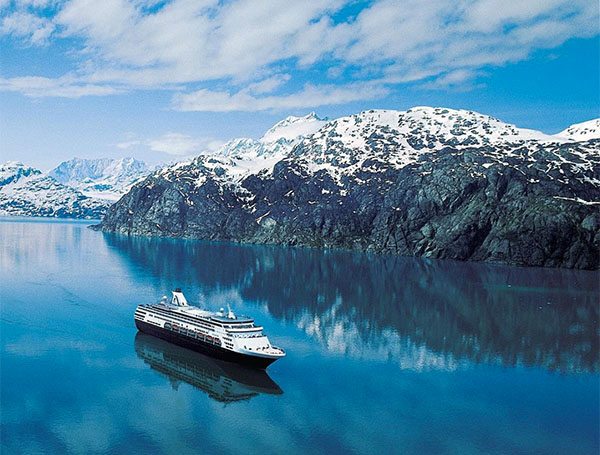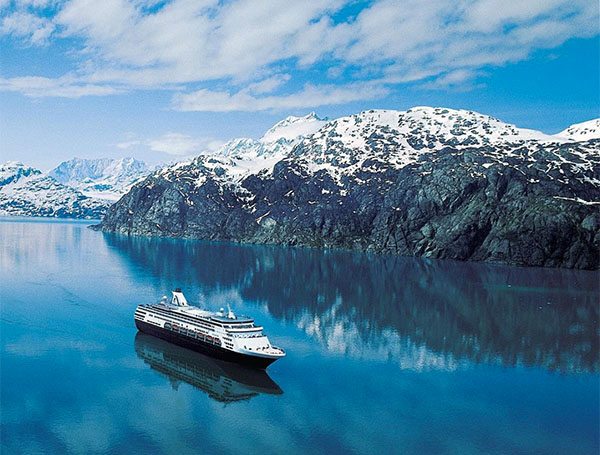 So much good stuff to see from the sea!
It's not just the destinations on an Alaskan cruise like it is in Europe or the Caribbean with great distances of ocean. Here, you start in either Seattle or Vancouver and wind through the sounds around Vancouver Island to skirt the Canadian coastline north past the slither of the state of Alaska that borders British Columbia. Whales will frolic around and as you get into harbours you'll see other sea life. Then you'll discover a whole new world as you explore the hidden gems of this beautiful state.
Take an excursion to go husky dog sledding, or a salmon farm where bears step out of the forest to catch their sashimi and bald eagles circle overhead hoping for a morsel.
You'll take a detour along the Inside Passage to the breathtaking Margery Glacier which stands about 30 stories from sea level. Stand on deck and if you wait long enough you'll hear the ice crack like gun fire as it creaks its way down and swathes carve off crashing into the flat sea water that may or may not be decorated with kayakers giving you a great understanding of the perspective.
Of course, it's not just being on the water. You'll stop at a few very cute Russian-esque Alaskan towns for a spot of shopping, a hike, meet the locals, hang out at a bar…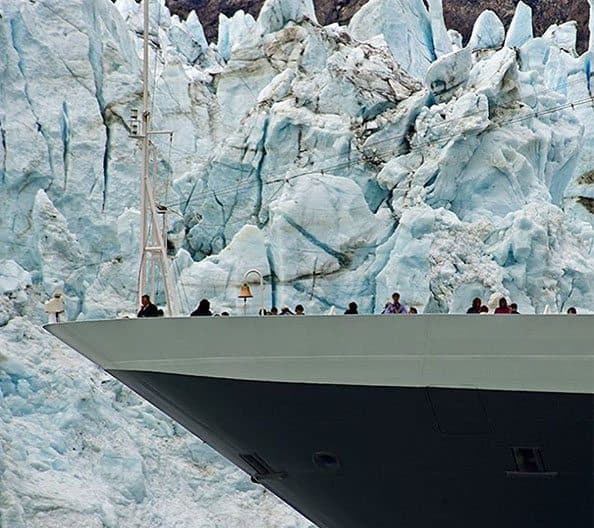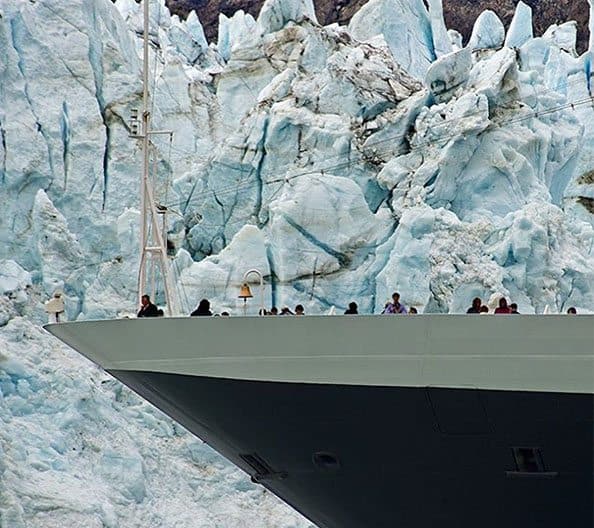 Which cruise line to travel on?
I visited Alaska on Holland America Line and loved it, but I can't speak for any other ships on this itinerary.
What is a Holland America Line cruise like?
This Dutch company owns beautiful ships and serves really delicious food. You'll find passengers of all ages from kids to their grand parents and everyone in between.
A lot of people say to me that cruising is for the oldies. I say bunkem! As I said above, I've now done 10 and am keen to go again. What I like about cruising, and especially the HAL ships, is that you can be as busy or as relaxed as you like. My advice would be to get a cabin with a balcony and when the weather permits (it is Alaska!) you can pop out with your puffer jacket on to sit on your deck chair and watch the aforementioned sea life diving around you.
(Note: Holland America Line cruise all over the world, it's just that I'm dwelling on Alaska for this post!)
Things to do onboard
When you're spending a day at sea, you could do what I do in the first day or two and just snooze, read a book and pop out of my cabin to eat. I actually relish that downtime. But don't be alarmed if that is SO not you! Head to the fitness centre, get a massage, swim, take a cooking class, watch a professional show on the stage, take a workshop like wine tasting or IT, browse (and buy) from the onboard art gallery and even go shopping with sales on different goods each day.
Kids have their own designated spaces for hanging out with their friends or meeting new ones. I met a family on my HAL cruise in Alaska who said their children enjoyed this kids club better than Disney's cruise line!
Click here for Holland America Line's activities>>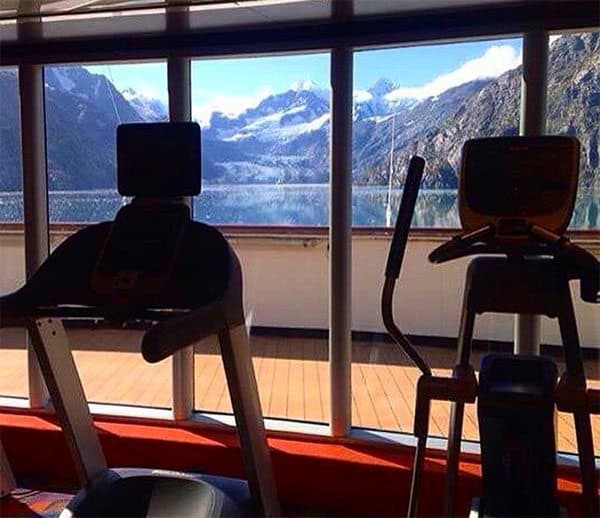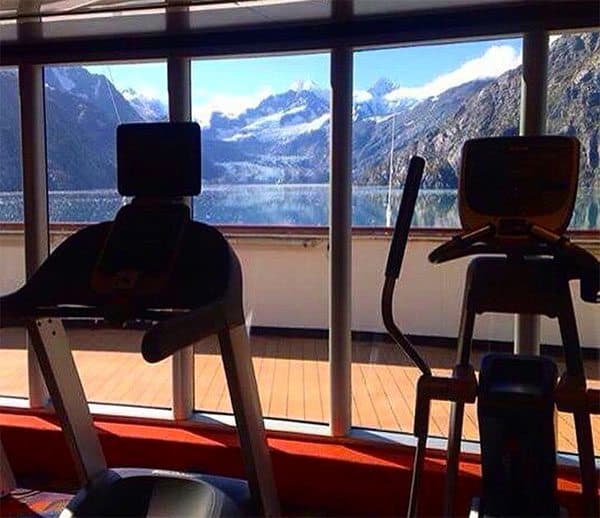 Cuisine options onboard
Of course your cost covers all your meals and loads of snacking in between, but there are also some specialty restaurants if you fancy a romantic night or a themed restaurant. There is the main dining room with white table cloths and your nightly a la carte 3-course meal, plus at least eight other dining options ranging from posh restaurants to buffet dining or just head out for a burger or a pizza. You can also get room service at no extra charge.
Any extras?
I would suggest adding a beverage package if you plan to have a cocktail early evening and a wine or two with your dinner. Check the price when you make your booking, but this will include all alcoholic beverages (except perhaps champagne!) and may well work out cheaper than buying a bottle of wine to share each day plus extras.
Excursions are also an additional cost. Have a good read through and it would pay to book them online or through your travel agent before you depart to ensure you get the ones you want. Otherwise make a beeline to the Concierge desk the minute to board and book the ones you want.
I LOVED my flight plane trip to a salmon hatchery beside a river where we stood in awe watching black bears come out and catch their dinner.
The spa is extra. Sadly. If it weren't I'd be having a daily massage!