As you know I have been hosting small group tours for a few years now. I love them and have only had truly wonderful people on my tours, many who have become personal (catch up for drinks) friends.
It's a long game, being a successful tour host and that's fine by me. I've got plenty of time! But someone who has been at it since 2005 is renowned New Zealand TV presenter and chef, Peta Mathias. She hosts culinary tours around the world and also half day cooking classes in her home in Uzés, France where she lives half the year.
She graciously accepted my invitation to be interviewed, and she also added one of her most popular recipes to make Tarte Soleil, below.
When did you start running culinary tours abroad and where?
I started in 2005 in Uzès and had no intention of expanding – it just happened. I live half the year in Uzès in the South of France and half in New Zealand. I did the French culinary weeks for a few years in and amongst my other jobs – television, book writing, public speaking, stage shows etc.
It turned out my guests loved Provencale food and the lifestyle as much as I do. The cuisine is intense, delicious and bursting with sunshine.
I think the best way to access a culture is through its cooking so if you get people to drink the wine, shop at the market and cook the food they will sort of take the goodness of the local soil right into their souls.
They never forget the old streets, the 40C degree heat and the ribald Southern French sense of humour – they carry it with them for the rest of their lives.
I am particularly interested in your Italian tours. What does a week with you in Puglia typically look like?
In Puglia we spend half the week in the Baroque city of Lecce and half the week in the countryside by the sea. I have discovered over the years that I can't get away without a shopping trip on the tours so I take the guests to the best shops, we have guest chef cooking lessons, eat in traditional restaurants, do cultural walking tours etc.
In the countryside we stay in a masseria (restored farmhouse) which is entirely organic – they grow their own olive trees, grapes, wheat, vegetables, fruit, everything. We do boat trips, wine tastings, learn how to make burrata cheese and visit the oldest olive grove in the world.
How many culinary tours do you now run and in which countries?
Gradually over the years I have added Marrakech, India, the Basque Country, Vietnam and recently Portugal.
I have been working with the same people, hotels, guides etc since the very first day so I have not only developed very good connections but all these people have become my friends and treat my guests like family and welcome us into their homes. The last night is always a big party.
I dropped the Uzès culinary week and now concentrate on teaching my half day cooking classes there in my home.
Which cuisine do you like best? (If you can choose!)
Can't choose. Indian food is the most complex and varied, Vietnamese is the most sophisticated and clean-tasting, the Basque Country has the most 3 Michelin star restaurants in the world, Puglian food is earthy and honest, Moroccan cuisine is exotic and unctuous and the Portuguese are very good at fish, pork and sweets.
Probably my favourite is French because I had a restaurant in Paris and it's where I really learned and understood the principals of good cooking.
I note you are doing tours in India. I've never been, tell me about the food scene there and what your tours are about?
I do two tours – one which encompasses Jaipur, Goa, Kolkata and Darjeeling and another which is exclusively in Rajasthan. These are my favourite tours really as India is so completely over the top.
The food is fantastic, the people really nice, the architecture, interior decor, fashion and textiles probably the most dramatic and beautiful in the world. Everyone is usually gobsmacked if they haven't been to India before.
We stay in beautiful hotels and do crazy things. There is no such thing as too much bling in India – think fireworks, dancing girls, silver paper on your food …
The destinations are chosen for the uniqueness of the food – in Jaipur they are famous for their mix of dry spicy desert food and rich creamy Mughal food.
Goan food is a mix of Portuguese and Hindu – they eat fish, pork and beef and use a lot of coconut milk.
Kolkata is the capitol of Bengal which in my opinion has the best cuisine in India – it is served in courses rather than all at the same time and they love sweet succulent flavours rather than hot, love fish, love mustard, love fenugreek.
The food in Darjeeling is predominantly Napalese, they love anything fermented and their most famous dish is momos – dumplings.
Would share one of your favourite recipes with us?
Sure! My Tarte Soleil is a gorgeous recipe, very popular in my French cooking classes and really easy to make. In New Zealand our ready made sheets of flakey pastry is not round so you need to roll it out a bit more so you can cut a 32cm round. Paneton pastry is the best. You pull the sunshine rays off and eat them. Great with cocktails!
Peta's Tarte Soleil recipe
Ingredients
2 packets of frozen flakey pastry in 32cm rounds
1/2 cup tapenade
1/2 cup something else like sun dried tomato paste, artichoke paste, pesto …
1 egg yoke beaten with a little milk
Fennel seeds for sprinkling

Method
Remove flakey pastry from freezer or fridge and bring to room temperature – maybe 5 mins.
Preheat the oven to 180 degrees centigrade.
With the paper still attached to it, roll out the first sheet of pastry onto a baking tray, cut into 32cm circles.
Spread with the pastes, leaving 1cm free around the edge.
Brush the edge with water and lay the second round of pastry on top.
Place an upside down glass in the centre to make the sun – don't press it in, just leave it sitting there.
If the pastry has got a bit soft, put the whole tray with the pastry in the freezer for 5 mins or more to firm it up. That way it will be much easier to cut. With sizzors, cut the pastry and paper from the edge up to the glass edge. Cut quarters first then eighths then keep cutting till you have 32 sun rays.
Remove the glass and start twisting the rays. Gently pick up the first ray about midway with your right hand fingers and twist twice with your left hand fingers.
Brush with egg glaze and sprinkle lightly with fennel
Bake in the oven for half an hour or until golden.
Visit PetaMathias.com
If you are planning a road trip in France, you need to read this 2-week driving itinerary from Paris!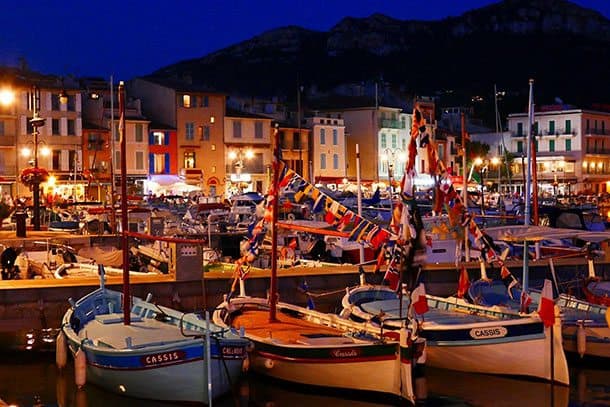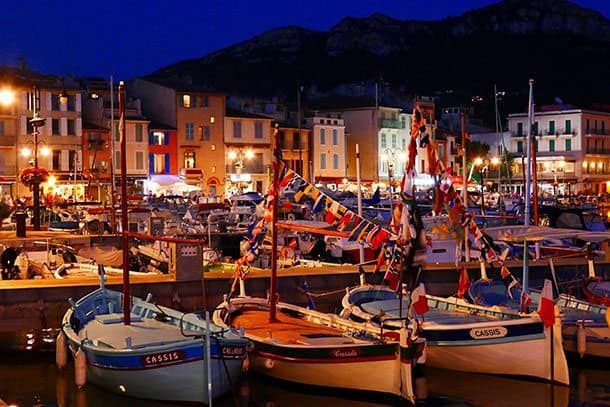 If you're interested in hearing more about my own tours as information is released, join my private Blogger at Large Tours group on Facebook. The next tour I am hosting will be my Christmas Markets River Cruise from Vienna to Paris, including Prague.