The most decadent experience I've ever had in Sydney was taking a sea plane from Rose Bay over Manly, past the northern beaches to an iconic restaurant on the edge of the Hawkesbury River.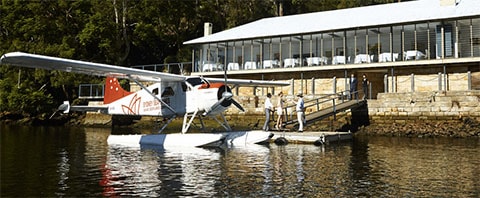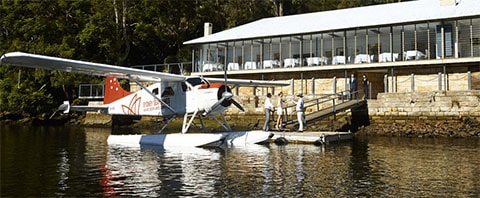 Berowra Waters Inn is accessible only by sea plane or boat and I quickly forgave the PR guy for asking my weight when I found out why he needed it. I was one of 9 (the solo table) who boarded the tiny aircraft on skis and zoomed off from the Sydney harbour – with a little buzz over the Harbour Bridge.
Make sure you come hungry because you'll need an appetite and about 3 hours of chit chat up your sleeve.
30 minutes later and we come scooting around the Hawkesbury River with Sydney Sea Planes
And we're off! My 9-course degustation is about to begin.
Course 2:
Course 3:
Course 4:
Course 5:
Course 6:
Course 7:
Course 8:
Course 9:
And we're done!
Berowra Waters Inn was closed for a time last year and has reopened with a new head chef and new menu, but the same fly-in or boat-in lunch or dinner concept. It's a popular place for marriage proposals, outside on the balcony or right there at the table. Awww.
Cost: $175 or $250 including wine matching
Including a flight from Sydney's Rose Bay $585, and add $75 for the wine.
_____________________________________________________