Summer in New Zealand is my favourite time of year!
*Due to Covid, please check the links for possible postponements or cancellations.
Early summer (December) means the build up and excitement of Christmas, then schools are out by mid to late December and families begin their summer holidays: camping, beach houses, day trips to rivers, lakes and beaches up and down the country. They say New Zealand is pretty much on holiday all through January, and that's probably right. Our January is like the northern hemisphere August.
Here are my picks for the coolest summer events in New Zealand…
Waiohika Estate Vineyard, near Gisborne : December 29-31. Postponed till Easter.
This event has been headlined by international and local artists including Grammy nominees who play on four stages over three days. Bring your tent and everything you need, or glamp it in a pre-set up tepee.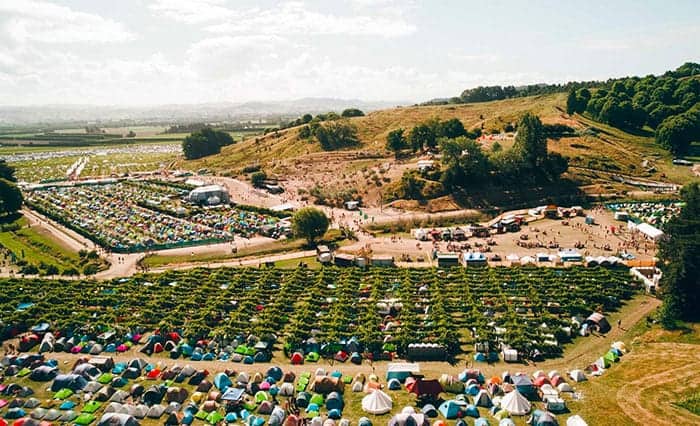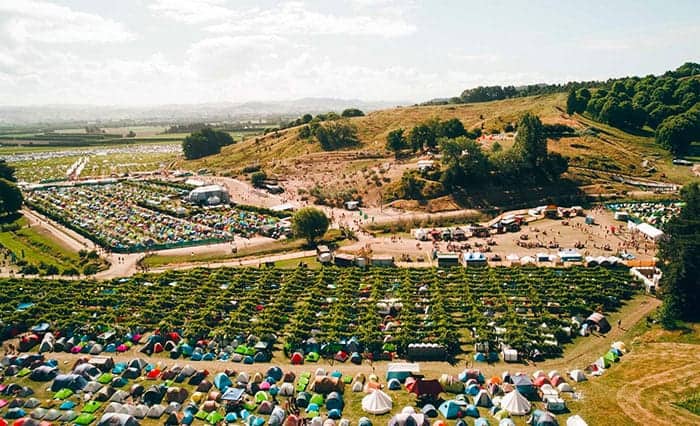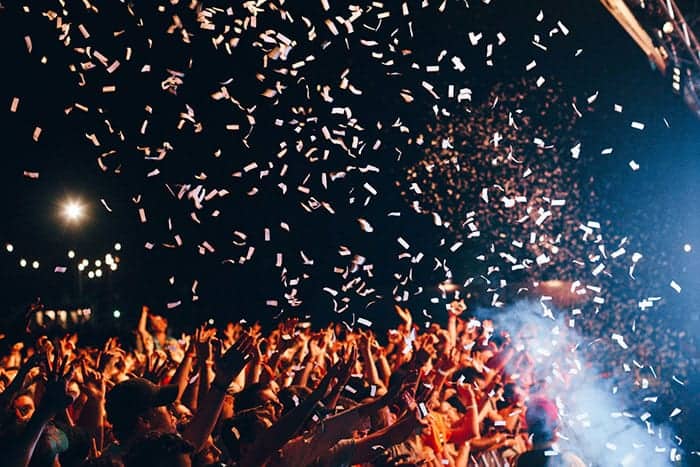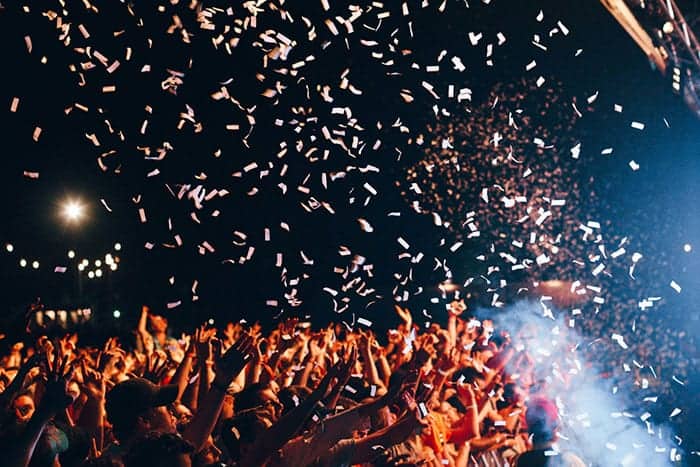 Cardrona Valley : December 29-31
Located about 40 minutes drive from Queenstown or 15 minutes from Wanaka, Rhythm and Alps is the sister of Rhythm and Vines (above) attracting about 10,000 parry goers for the 3-day event.
Events feature up to 50 acts and have included Bastille, Shapeshifter, Zane Lowe, Chet Faker, Just Blaze, London Elektricity & MC Wrec, DC Breaks, MØ, Mr Carmack, Mad Professor, Addison Groove, The Cuban Brothers, State of Mind, Ayah Marar, Meta and the Cornerstones, Little May, Team Dynamite, Doprah, Sorceress, Kamandi, Haz Beats, Longwalkshortdock, The Nomad, Kev Fresh, Uone, Timmus, Drax Project, Play DJ's, Deep Fried Dub, Ribera.
Bring your tent or campervan and find the best spot for this biggest party in the South Island, or if you don't want to stay on site they have buses on to take you to Wanaka so you can book a hotel/Air BnB and have a little piece of luxury!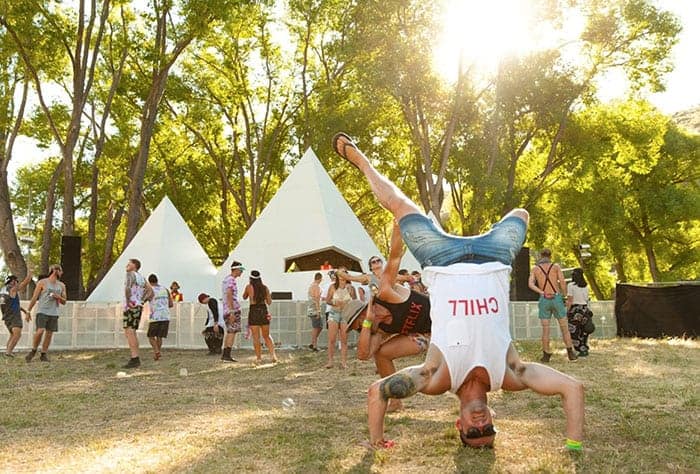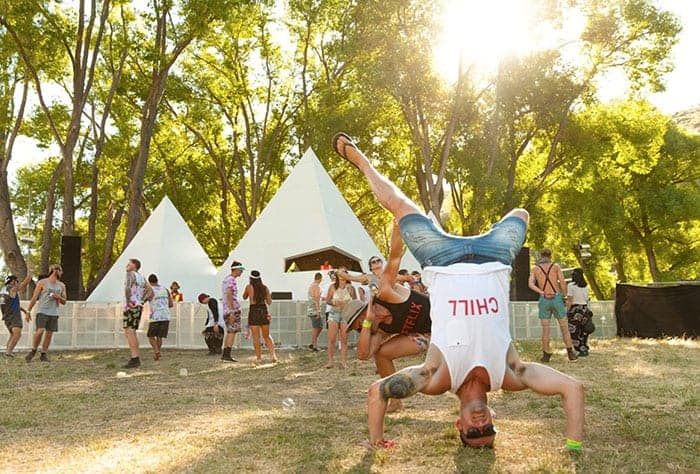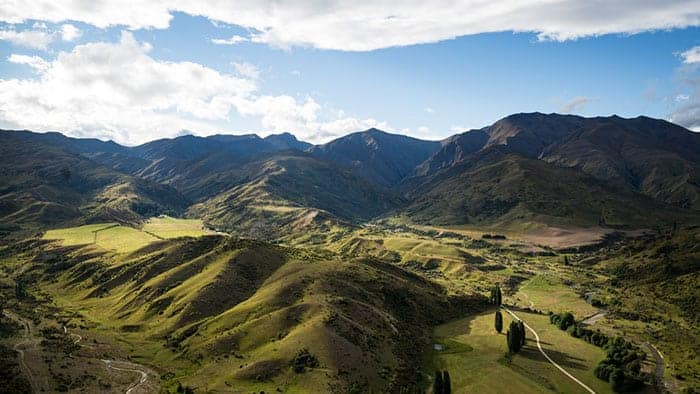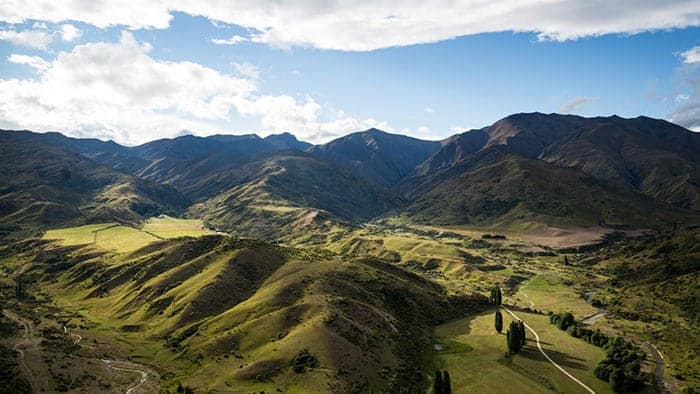 These iconic summer tours started in 2007 and are held in stunning locations with the best views and vibes in New Zealand.
Concerts have been run from January to March in various vineyards around the country when the evenings are long and the nights are balmy.
March is harvest time so it's another great reason to experience one of these shows featuring acts like Dave Dobbyn, Don McGlashan, Supergroove, Anika Moa, Bic Runga, Brooke Fraser while the grapes burst on the surrounding vines.
All tickets are sold GA (General Admission) there is no reserved areas. Gates open at 5pm, the first act comes on at 6 and it's all done at the lady like hour of 10pm.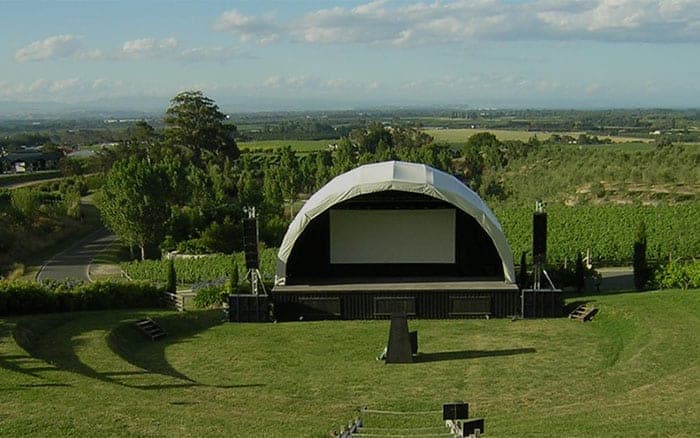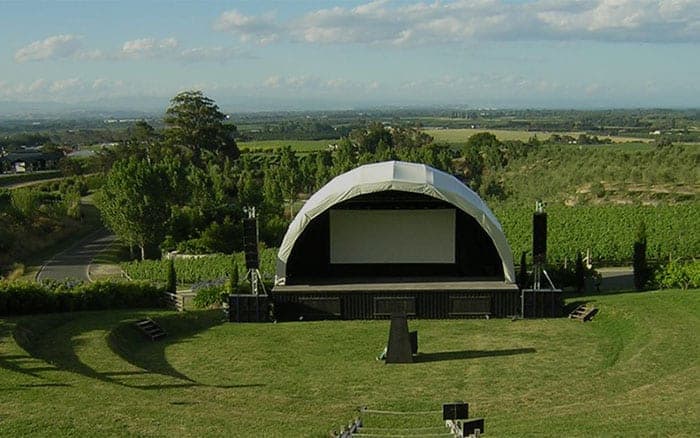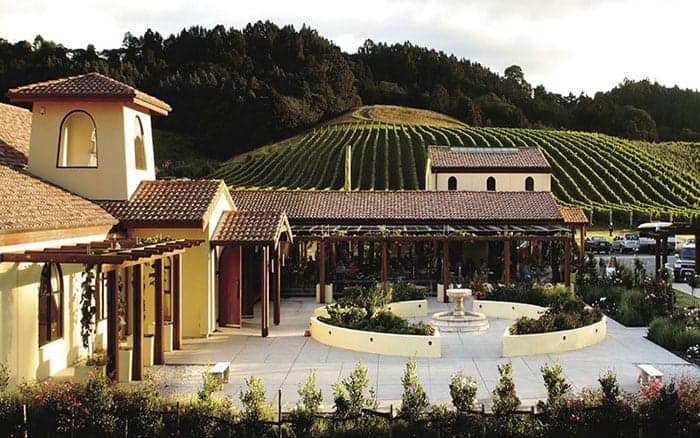 Albert Park, Auckland : Last Monday of January (at orange or green light settings only).
The last Monday of January is Auckland Anniversary Day so it's a public holiday.
The St Jerome's Laneway Festival is an all day event that was based around the laneways of Melbourne featuring local and international bands, but quickly outgrew the waterfront Silo Park location so is now held in Albert Park, still in the CBD and amongst Auckland University.
There are two stages, one in Albert Park and one located on nearby – and kind of laneway-ish – Alfred St. The new venue means more shade and more space to move around, more boutique bars and yummy street food for sale.
Tapapakanga Regional Park, Deerys Rd, Auckland : 3 days in February
The three day music and arts festival is held beach front, which is perfect for cooling off on those hot late summer days.
Expect an eclectic line-up of more than 60 acts over three days of "liberation and libation; idealism and interactivity; creative showcase and community in a pristine environment where sustainability is just as important as the frivolity." You'll get amongst installations and workshops with plenty of music and dancing and where costumes are all part of the fun.
2019 was Splore's 20th birthday.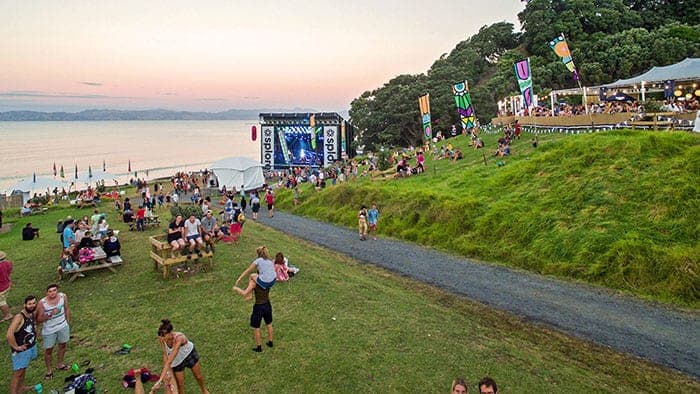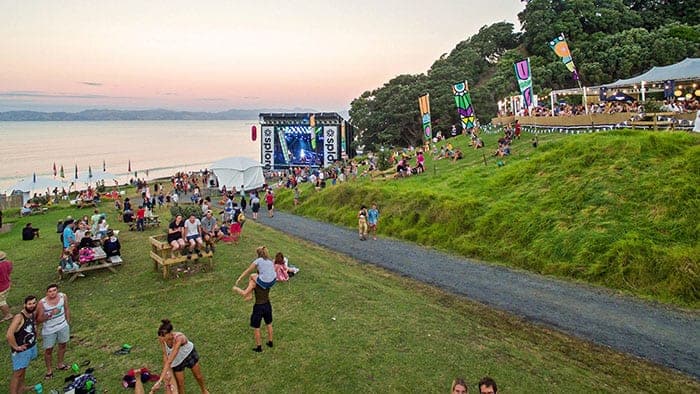 Taupo Amphitheatre : March
This is a great venue in New Zealand's lake town of Taupo. Think brilliant wide open space in park-like settings, beside the Waikato River and a stone's throw from Taupo's town centre. It's a one-day family-friendly event and easy walking distance to accommodation, supermarkets, shops, restaurants, bars and taxis.
Past bands have been Toni Childs, Roger Hodgson, The Black Seeds, Katchafire, Sons of Zion and ManaLion
Food and drink (including alcohol) is available for sale on site, and concert-goers may bring picnics and non-alcoholic drinks. Under 14s are free.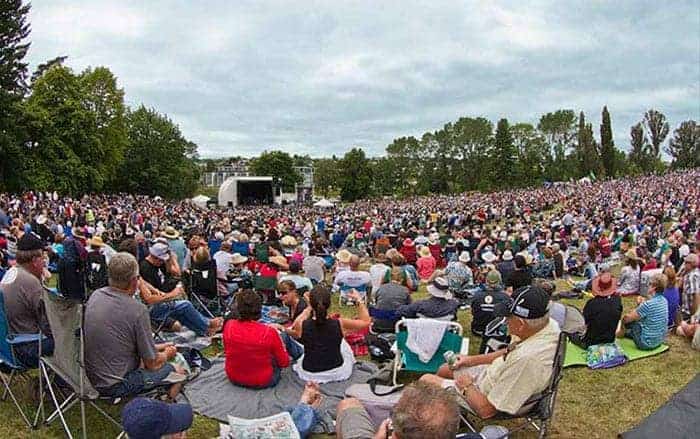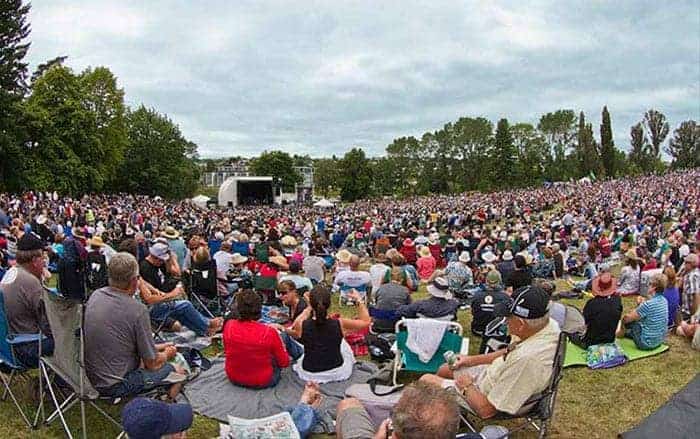 New Plymouth, Taranaki : 3 days in March
This World of Music, Dance and Arts New Zealand event is still on my Bucket List and I hear good things about it all the time. It's less of a boozy festival and more of a late bloomers demographic (that's my way of describing me!) However camping on site is an option for those who want to party til they drop. But you can buy family tickets and there is no minimum age here. There is options for bringing your own tent, or staying in pre-set up glamping tents (which actually look really great).
Acts perform on six stages and feature all forms of arts from around the world including music and educational performances. Get a tattoo, watch a harpist, listen to readings, dance to music, learn how to cook something at a demonstration. This is why I must go soon!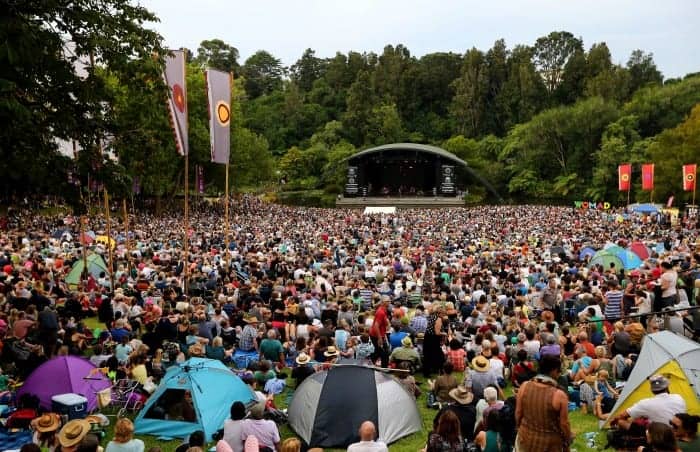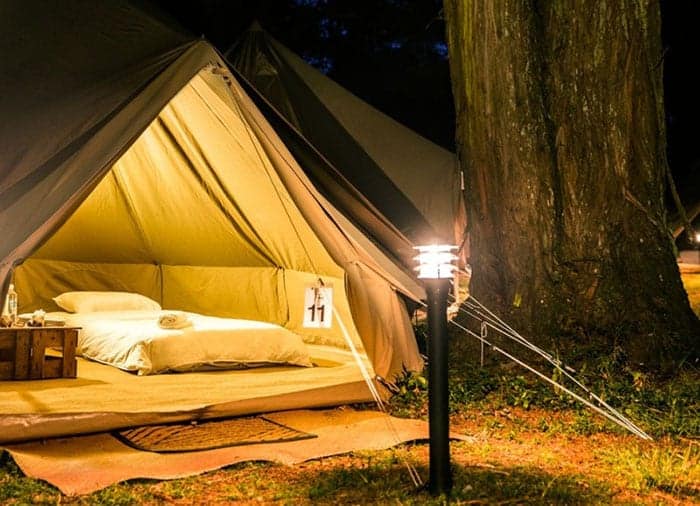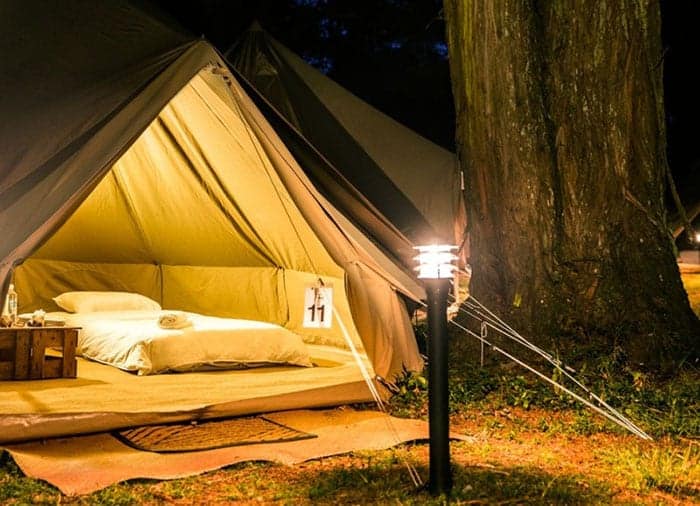 25 FREE outdoor events in various parks through summer in Auckland (during orange and green light settings only).
Featuring 70 acts playing everything from jazz and blues to rock, hip hop, pop, classical, indie, soul and children's music – there's something for everyone!
Bring a picnic, a rug, your sunscreen and some good friends to lie back and enjoy the sounds.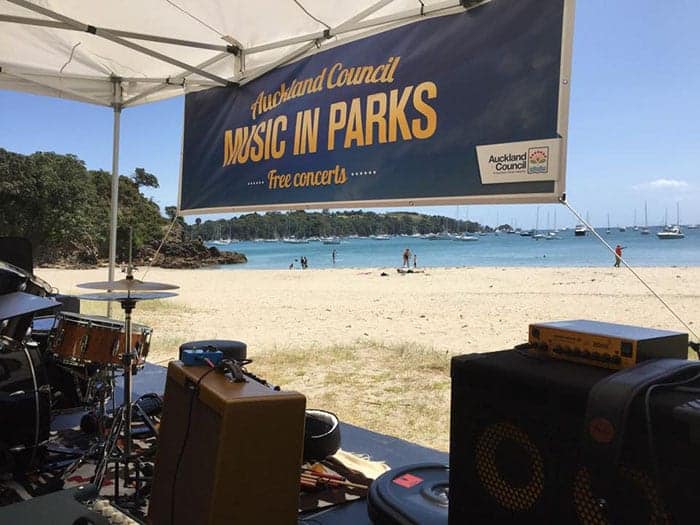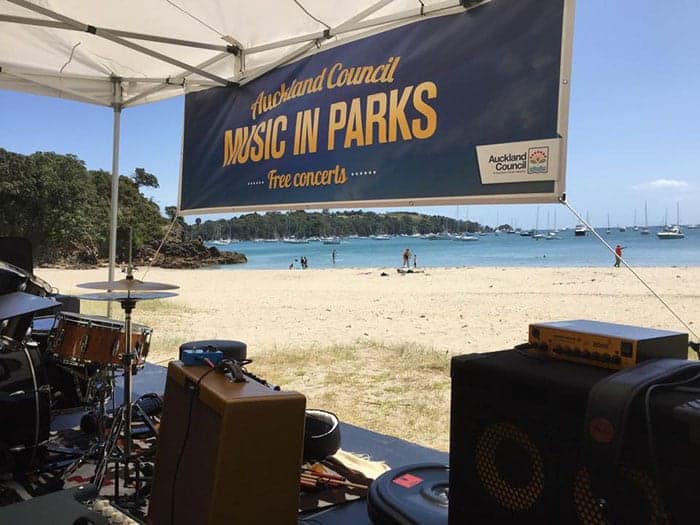 FREE movies held in parks all over Auckland during summer (January to March) on Fridays and Saturdays (during orange and green light settings only).
The movies feature block busters to animated family movies and home-grown flicks.
Bring rugs, bean bags and a gourmet picnic, come early to get a good and spot and relax under the stars and watch the movie.