This review post is about Omega Walk and Tropic Feel shoes, two brands that I have been wearing for a couple of years now and can totally recommend.
So let's get to it.
*This post contains affiliate links. If you decide to purchase, they will pay me a small commission from your purchase at no cost to you. They are also advertised in US dollars but ship for free world-wide, so just allow a bit of time for that.
The sustainable Allbirds footwear is founded by New Zealand soccer player Tim Brown who wanted to create a shoe made from the finest merino wool, yet woven to be durable enough to become a shoe so he teamed up with Joey Zwillinger, an engineer and renewables expert.
They have crafted a revolutionary wool fabric made specifically for footwear creating an entirely new category of shoes inspired by natural materials, and an ongoing mantra to create better things in a better way.
These shoes are not only super comfortable, but they're warm too. They're lightweight and I live in mine, especially in the cooler months.
They've now expanded into running shoes as well as leisure footwear. Men, women and children sizes all catered for.
Are you scared of slipping? Maybe you work around slippery surfaces?
These anti skid shoes by OmegaWalk have a durable knit upper with good stretch which provides a secure fit. They're also breathable. They have a super light wavy MD thick sole providing great traction and grip.
They also have a perforated arch for ventilation and breathability. The classic air cushion design makes these perfect work shoes for those on their feet all day.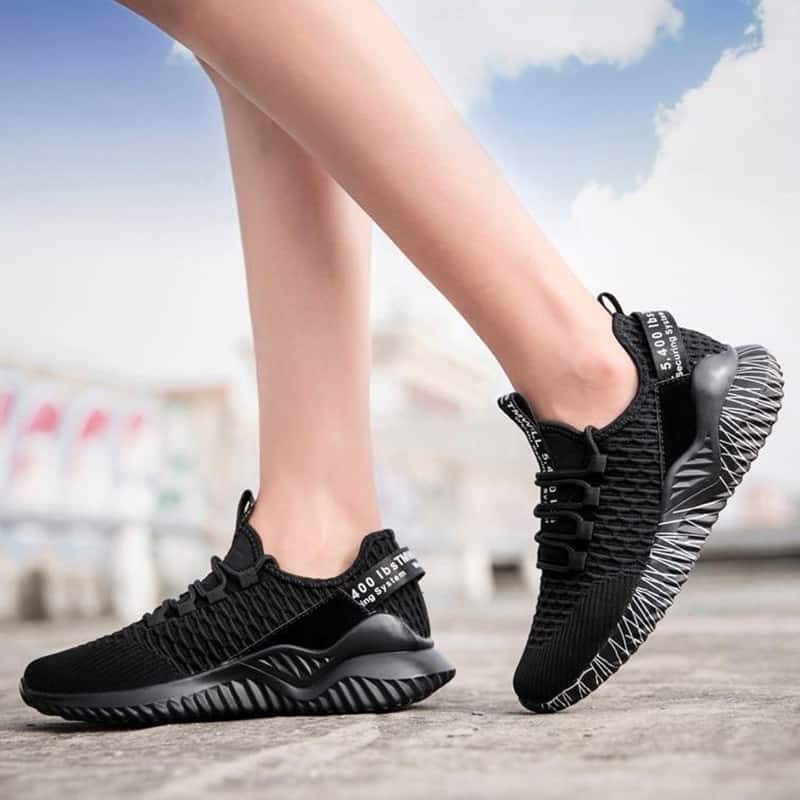 If you're looking for an authentic OmegaWalk review, I originally saw the shoes advertised on Facebook, and it claimed they are great for walking if you suffer from plantar fasciitis – which I did a few years ago.
So I bought a pair and they duly arrived (allow for courier delays at the moment), they fit like a glove (they're kinda stretchy) and are so comfortable I bought another pair for my mum.
Then I contacted the company to ask if they had an affiliate program so I could let you, dear reader, know about them.
Even my plantar fasciitis feet felt better for wearing these Omegawalk shoes with their cushioned insoles.
The Superflex 2 shoe with it's cushioned insert make it probably the most comfy shoe I own. It is also extremely light weight for travelling, and looks cute!
I wear these shoes with my every outfits, but they are super versatile as they can be worn hiking, through water, on the beach or boat or just with your clothes.
BUT WAIT, because I am now so impressed by the cushioned insole, I now sell these separately through my Travel Store – which you can read below.
Check out the current price on the Omega Walk Superflex 2.
Tip: I erred on the side of going half a size larger to account for the cushioned insole and they fit perfectly.
Buy the insoles separately
Great news : you can now get the 3D cushioned plantar insoles to put in any shoe or boot from my Travel Store (shipping NZ-only).
Check out the new Sole Purpose range of cushioned inserts here. They will work best in a shoe/boot/gumboot that has a little wriggle room.
__________________________________
If you liked this post, I think you'll like my next one: A Personal Post for the Girls… How not to chafe all round Asia!