Updated 2022: sadly Dream Cruises no longer operates, but you might get some ideas for what to expect on an Asian cruise in this post anyway!
Dream Cruises were one of the first cruise lines to start cruise itineraries again post pandemic and had a raft of measures in place to ensure guests are kept safe.
___________________
I spent six fabulous and fun days (and nights) onboard the Dream cruise ship sailing in the millpond calm sea from Singapore to Malaysia, Cambodia and Thailand at the invitation of Genting Cruise Lines, and I loved every moment!
So here's a quick round up of what to expect from a Dream Cruise out of Singapore: the cabins, the food, the activities and shore excursions, plus some new plans for down under cruising in Australia and New Zealand.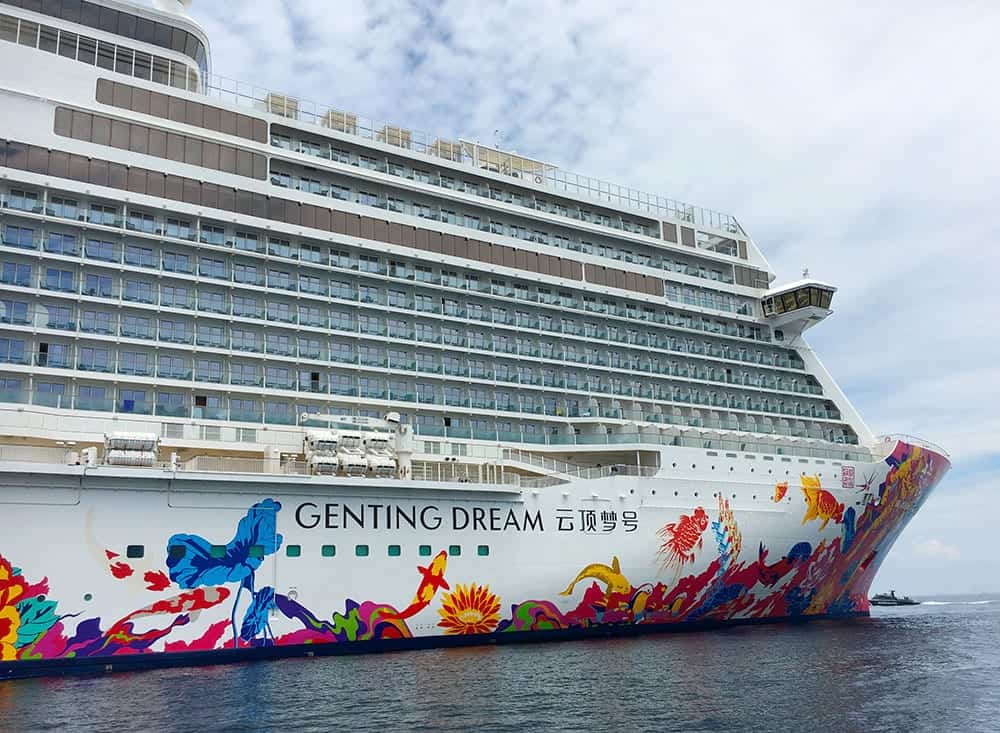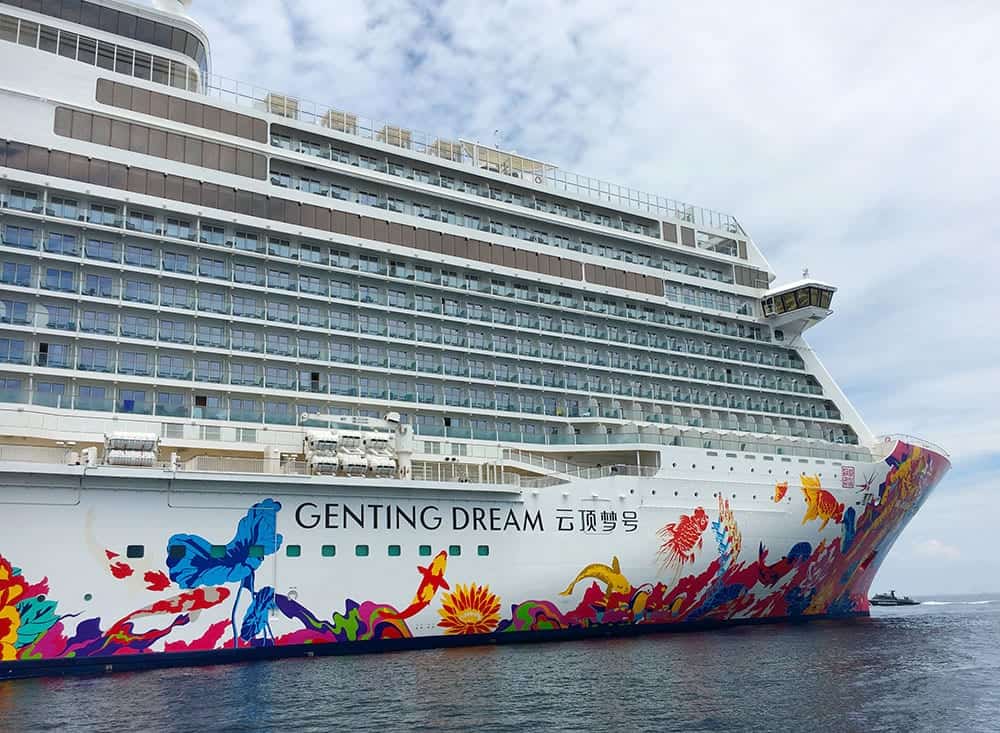 I arrived in Singapore a couple of days earlier and stayed on Sentosa Island (which was amazing and a blog post is coming on that), so taxied to the marina for our 2pm check in right in the heart of Singapore. It's super easy to get to from anywhere and any taxi ride, whether it's from the airport or a hotel, will be under $20. Maybe not even $10!
All cruises out of Singapore have a new rule that nail scissors (or any scissors actually) and my hair straighteners had to be removed from my luggage before I could check in. I was still able to take them onboard, just in my carryon. Don't ask me!
Here's a tip: you can take your luggage onboard with you if you don't want to wait potentially a couple of hours for it to arrive at your cabin door. I only learned of this AFTER I had checked in, but I still had my bag within two hours, so it was fine.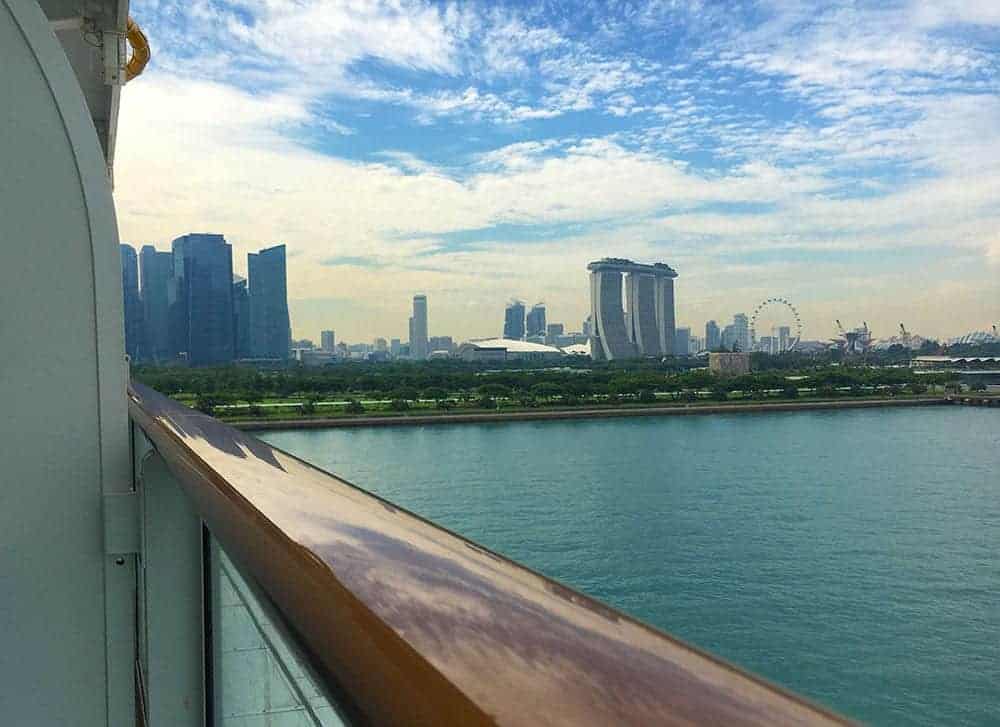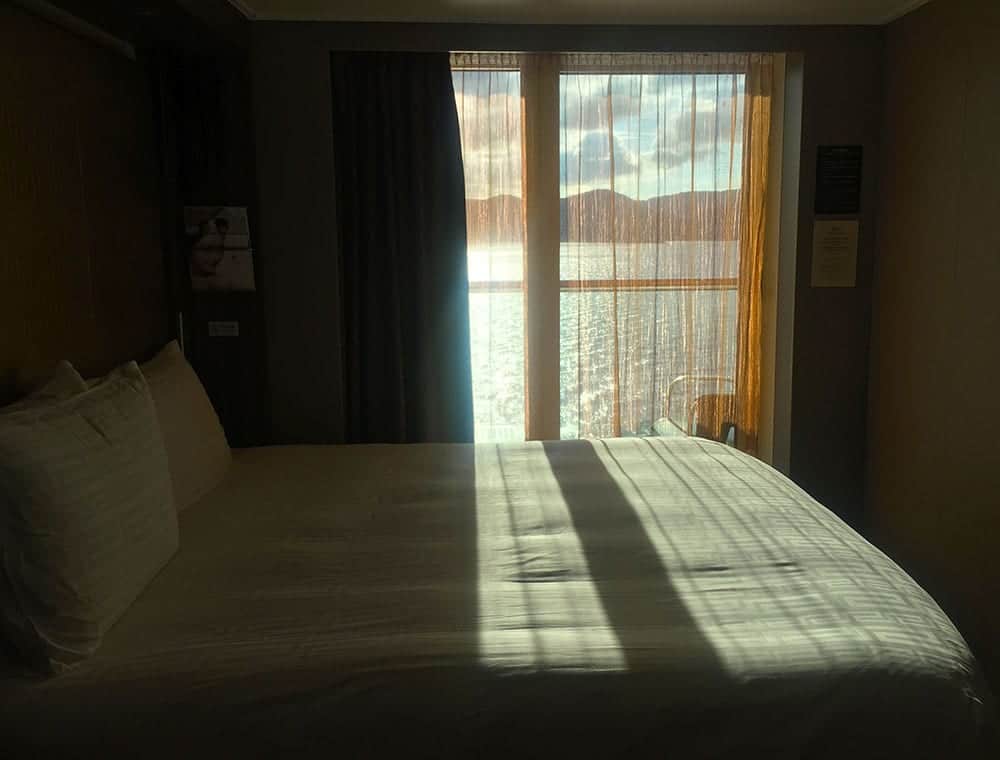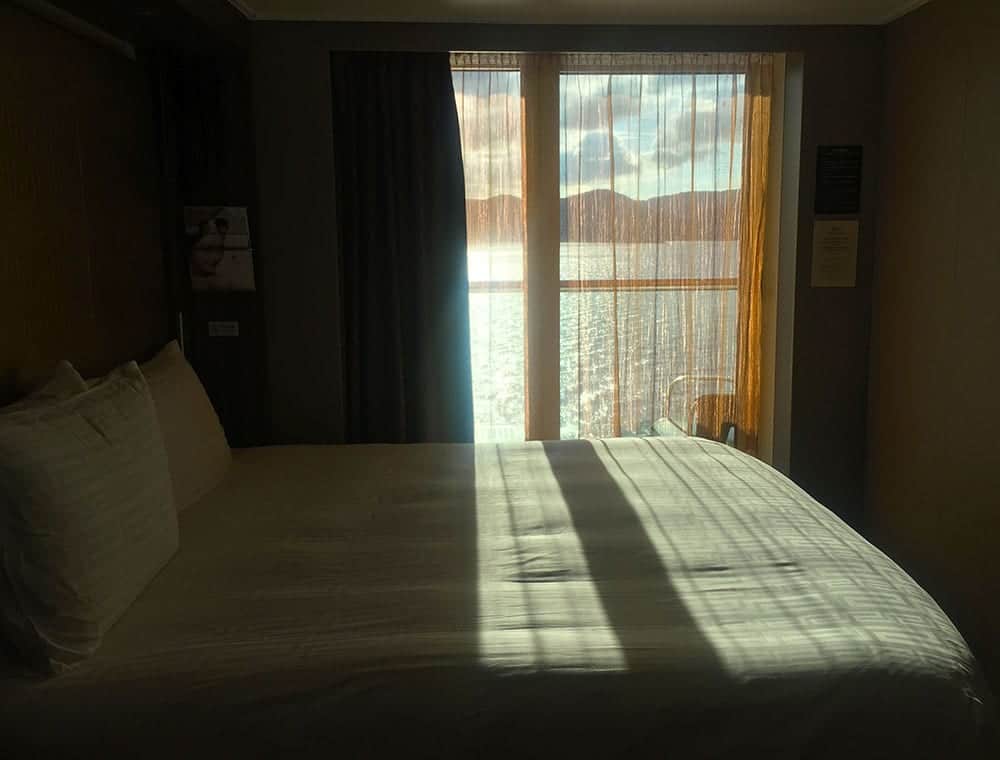 Dining on board Genting Dream
There are 35 food and beverage outlets ranging from 24/7 snack bars to specialty restaurants, cafes, bars and buffet dining. Some are included in your fare and others are not. Like the cafe where if you are desperate for a flat white coffee, you can get one for about $8! Or Mark Best's Steakhouse.
Speaking of Mark Best, he's an Aussie award-winning chef who was a contestant on Netflix's Final Table series (made at a cost of $2 million per episode!) He was onboard with our little media group from Australia and NZ and took us on a market shopping day in Bangkok and then used the ingredients to cook lunch for us the next day.
This "Market to Table" excursion with him is a new feature being launched on some Dream Cruise itineraries and will only be available for a maximum of 12 people.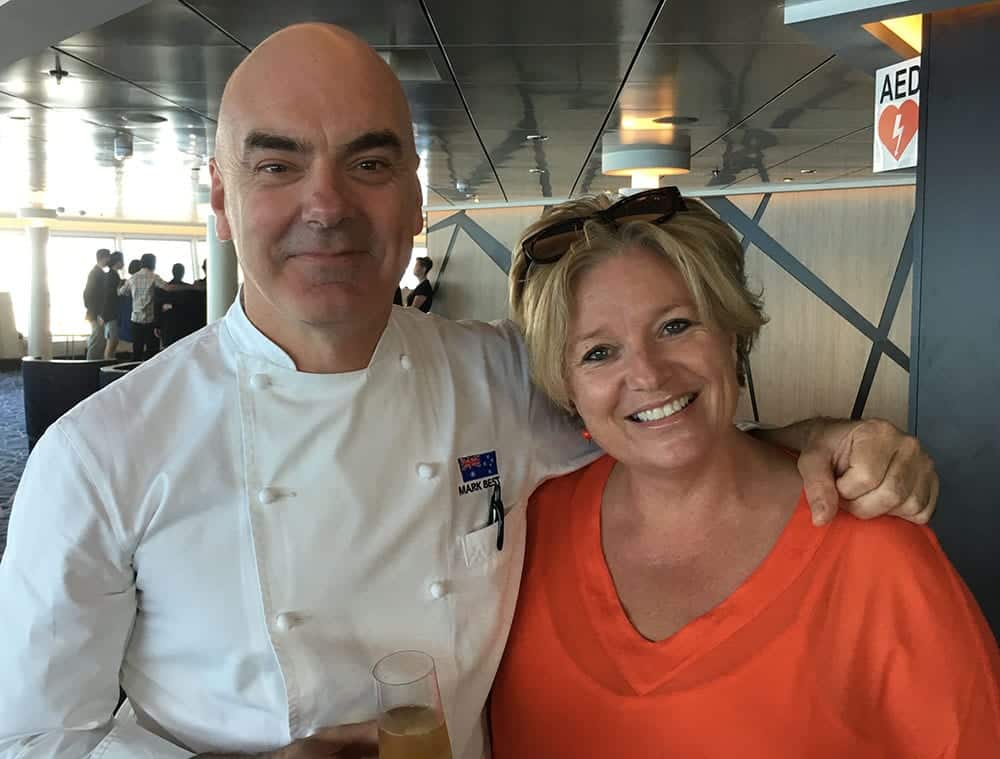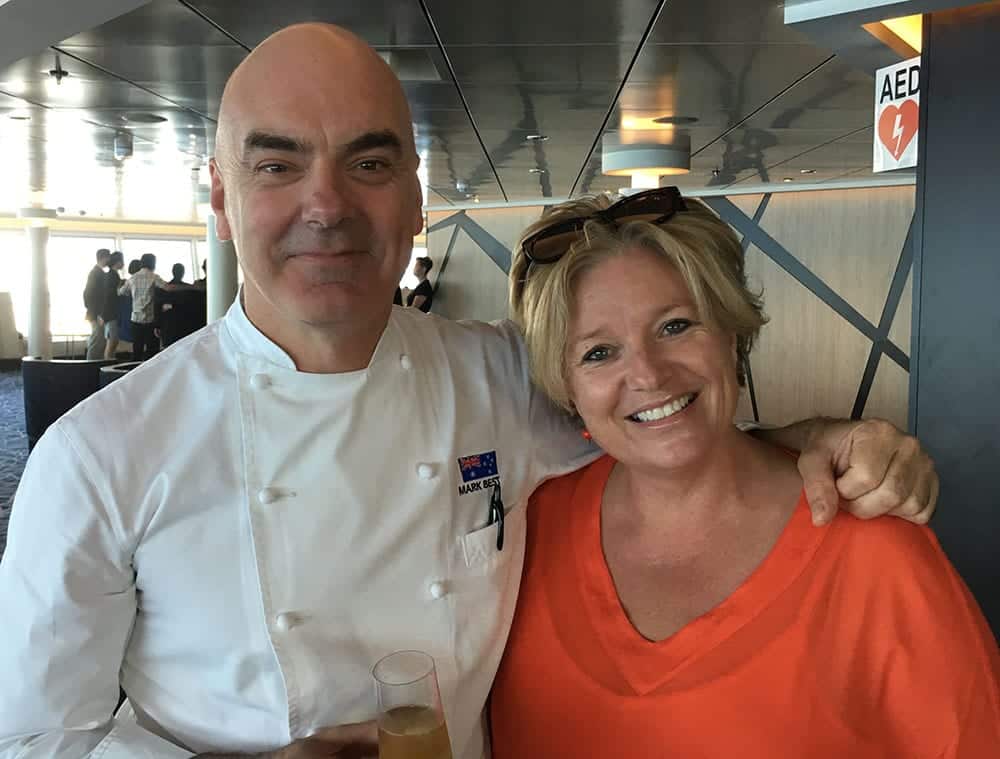 Entertainment on board the Dream
The Genting Dream would be a very good ship for a multi-generational family holiday. It has something for everyone (although babies under six months are not allowed. Who would?!)
The kids (young and old) will probably be hanging out at the Waterslide Park, or maybe trying their skills on the Rock Climbing Wall, playing mini golf, or Glow Bowling on an indoor bowling alley, at the cinema or strapping on a harness and do the Ropes Course. And that's before you just hang out at the pool.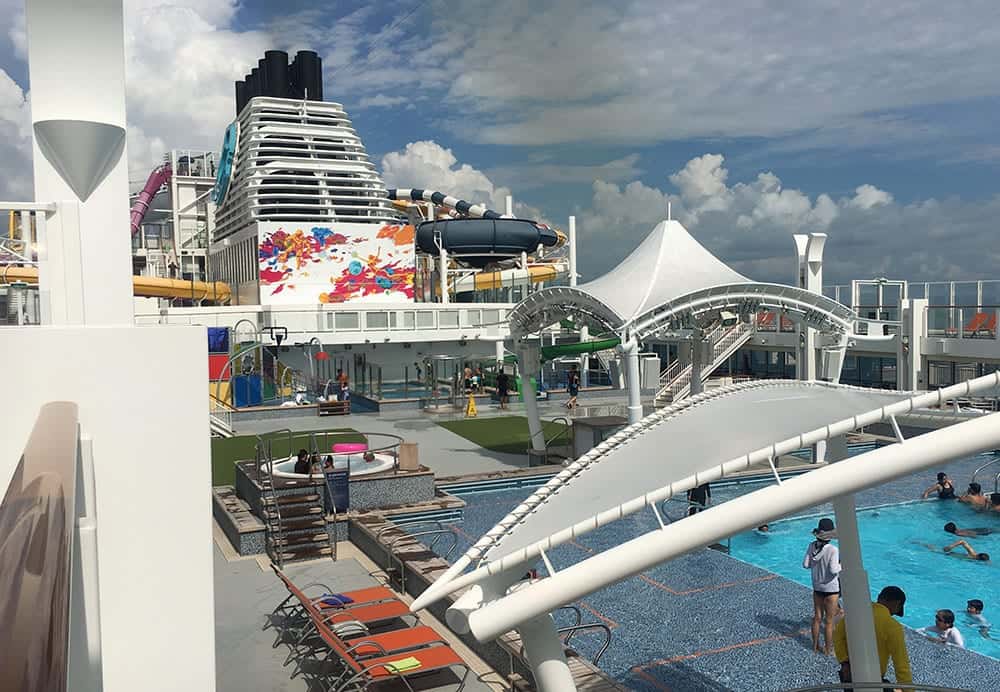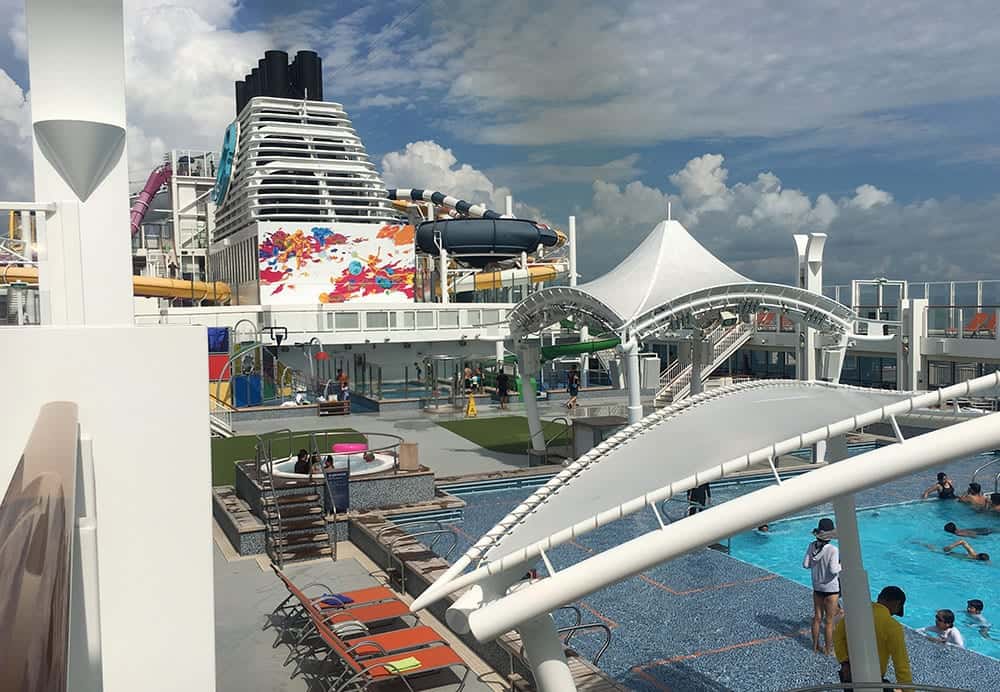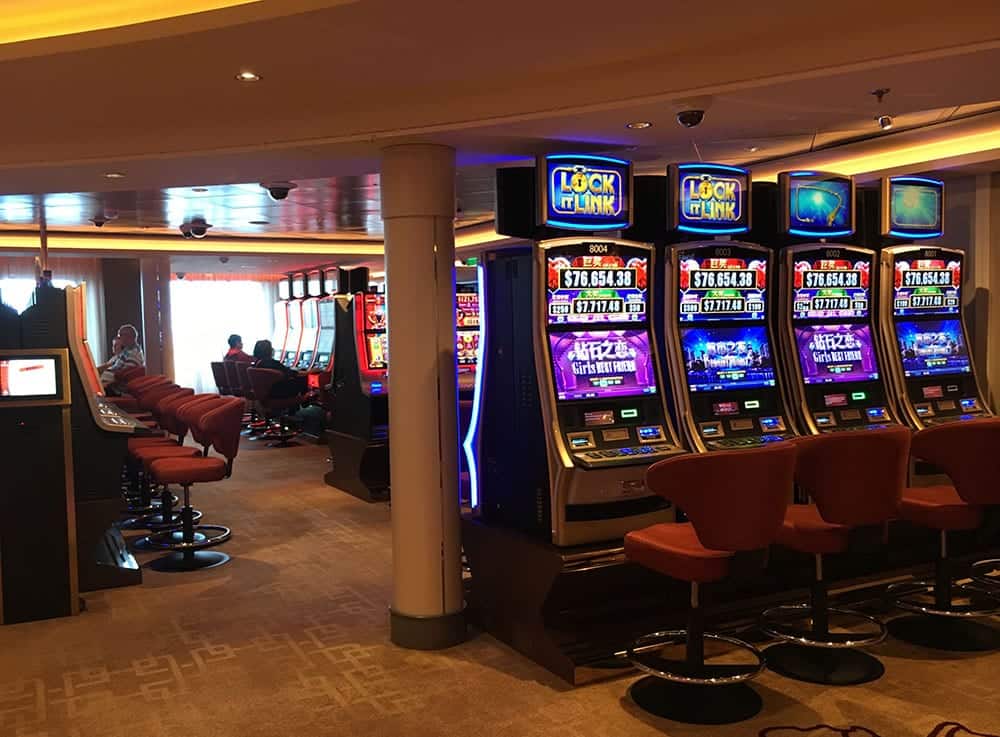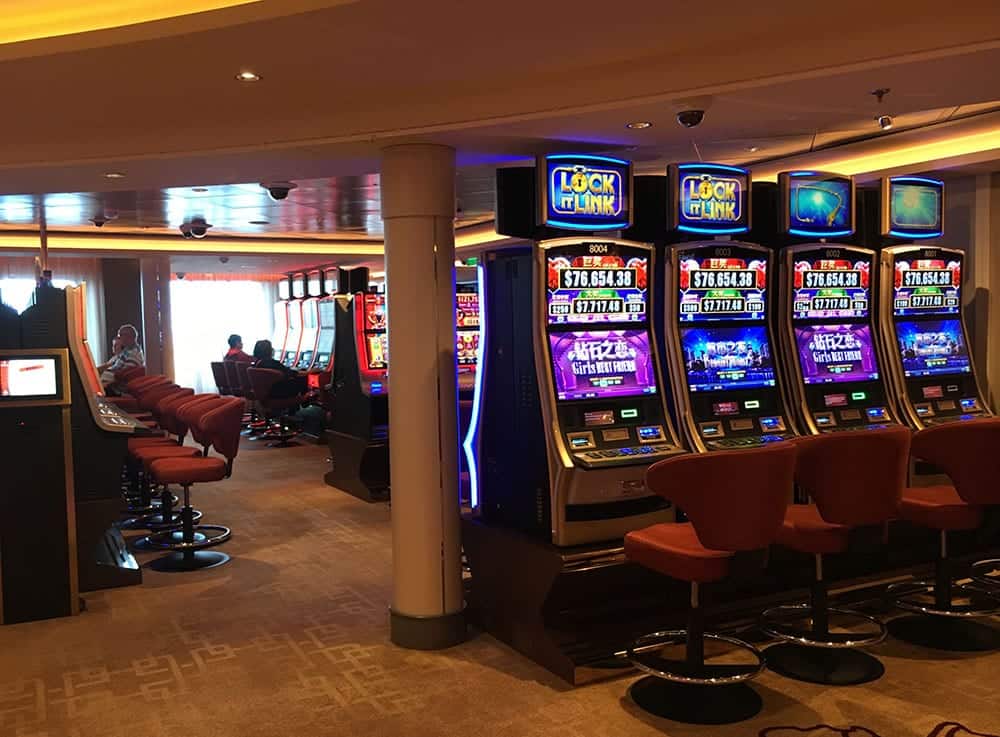 The casino is an important feature of this Asia-based cruise line and you'll be able to have a flutter on the pokies or the tables any time (except when in port). The main casino is on level 8 around the atrium, but you'll also find machines on several floors. Be aware that smoking is allowed indoors in one area of the casino, but that means the smell is not contained. Of course!
Each evening there is a stage show and I was really impressed with it. All singing all dancing, costumes, stage set, live orchestra, lighting. Well worth going to after dinner.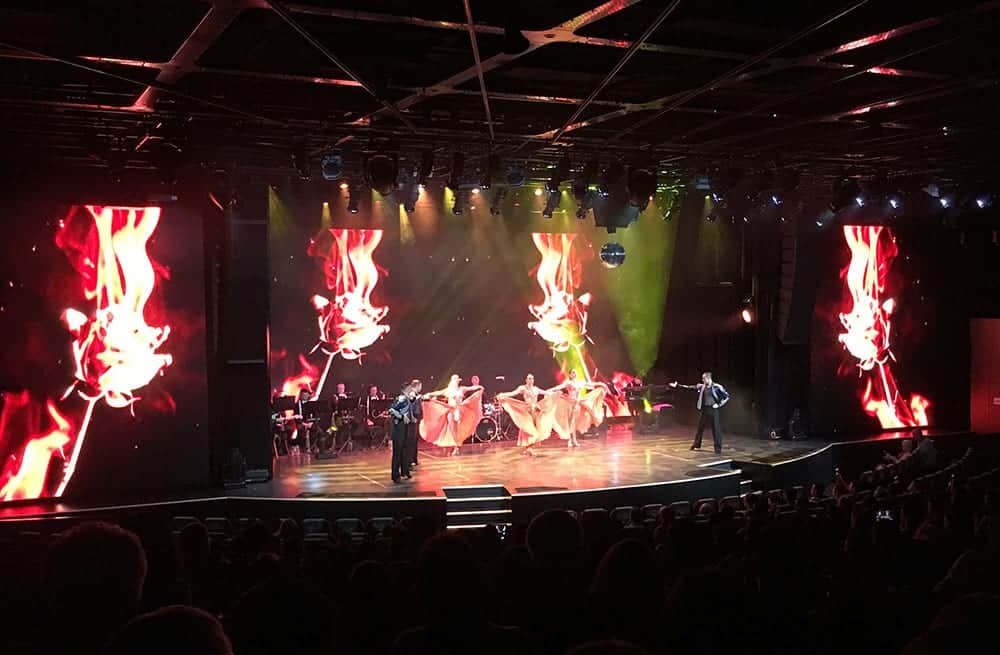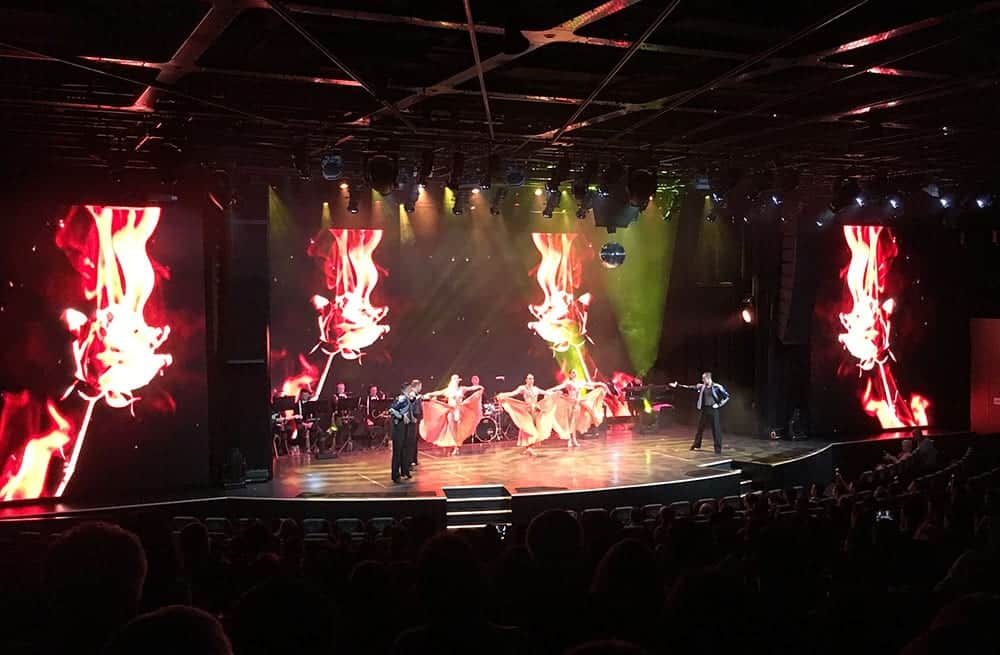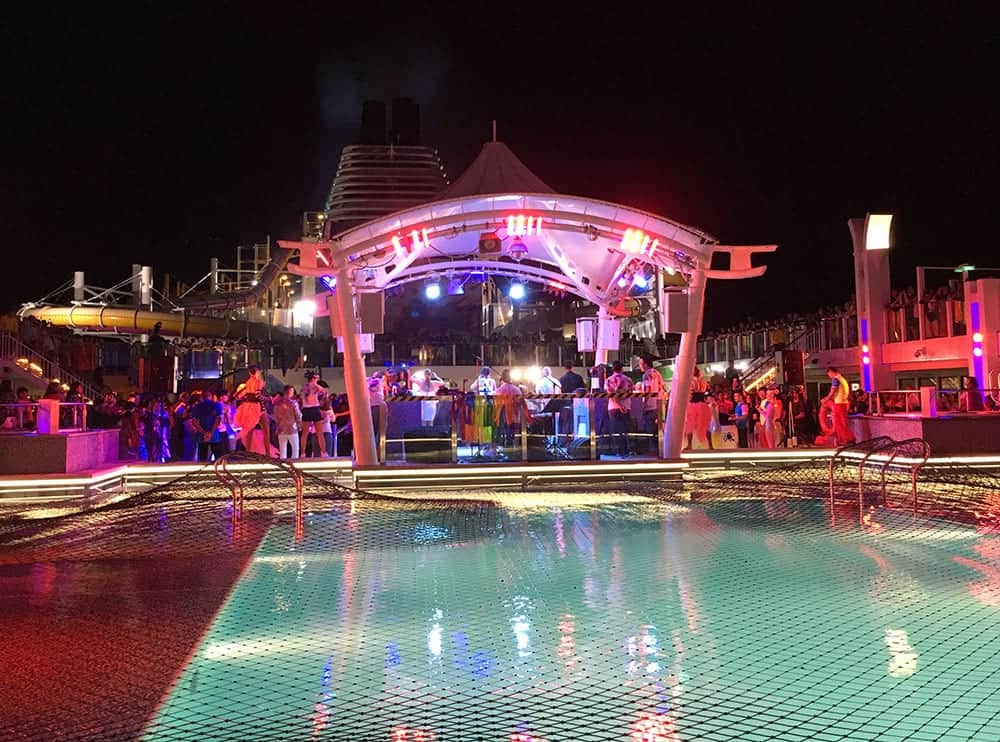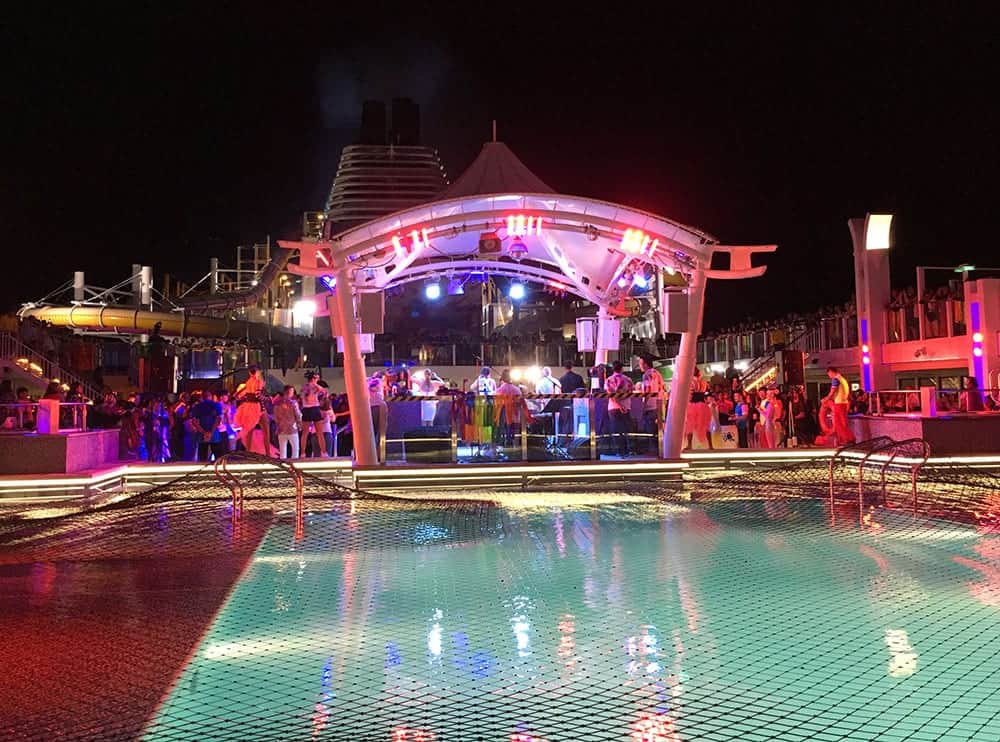 Extras you'll want to book
Prime Steakhouse and Seafood Grill by Mark Best
Chef Best is has earned several hats in Australia for his restaurants and now has opened a seafood and steak restaurant on board Genting Dream. He is also opening an outdoor (although it will be under cover) Seafood Grill on Explorer Dream, which is due to visit Australia and New Zealand waters during our down under summer.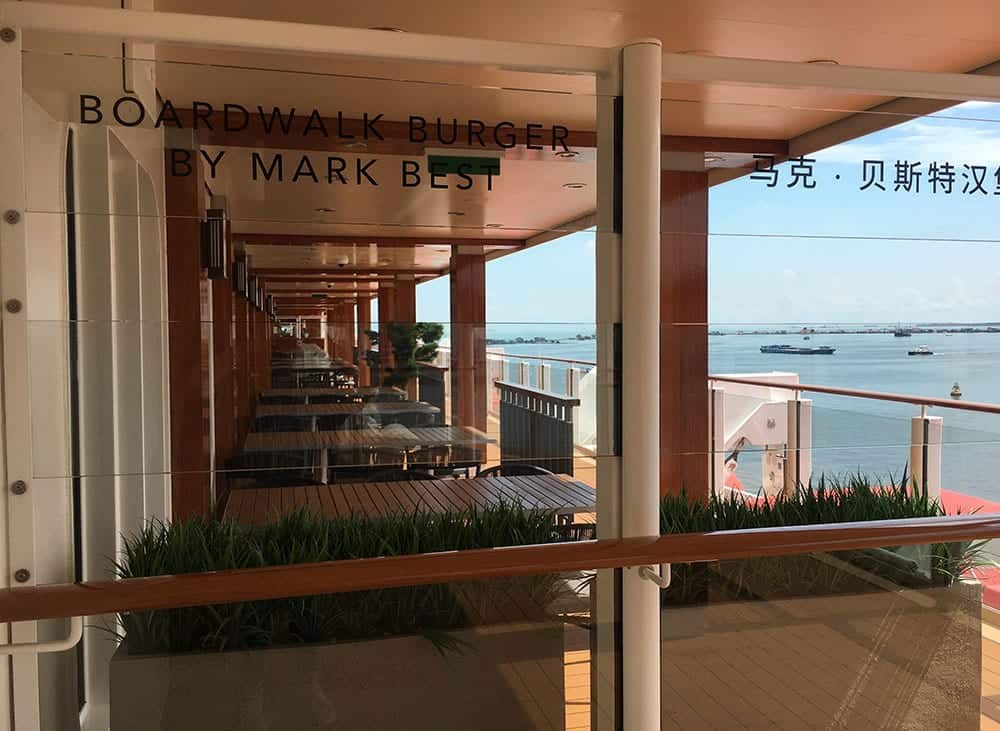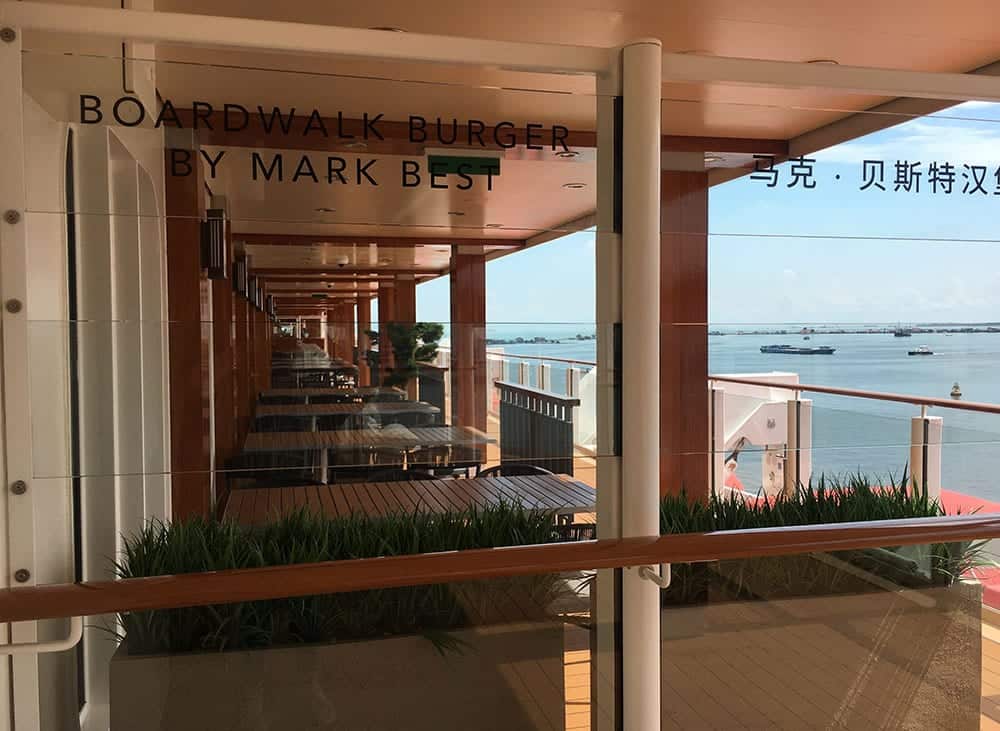 Umi Uma Japanese restaurant
We had the most delicious dinner here, all 12 of us squeezed around the table with the chef's hot plate in the middle watching his every nimble move as he broke eggs, chopped, diced, flipped and flung the various courses onto our plates with expert precision. Well worth booking in for.
Market to Table excursion
This unique opportunity sees you head off to a market on one of the port days with Chef Best or, if he's not on board, one of the chefs from his restaurant. You'll buy fresh local ingredients and bring them back on board where they will show you how to make a couple of dishes, and the best part is you'll get to eat it for lunch. Max 12 people on this excursion so best to book it when you book your cruise to avoid missing out.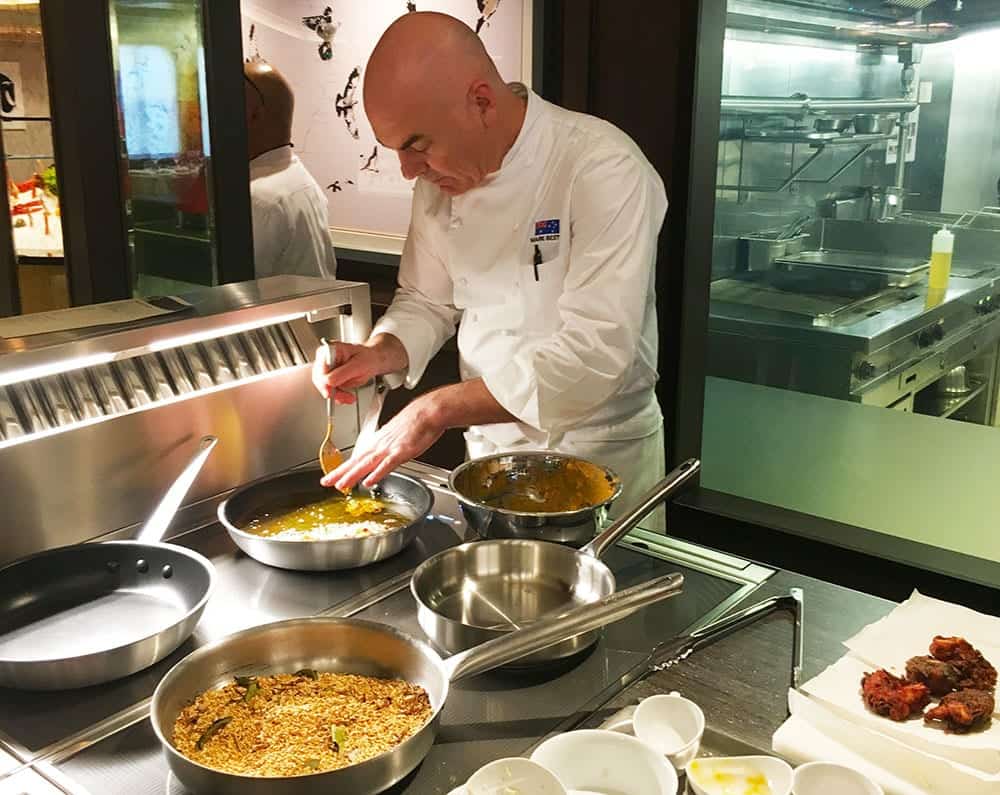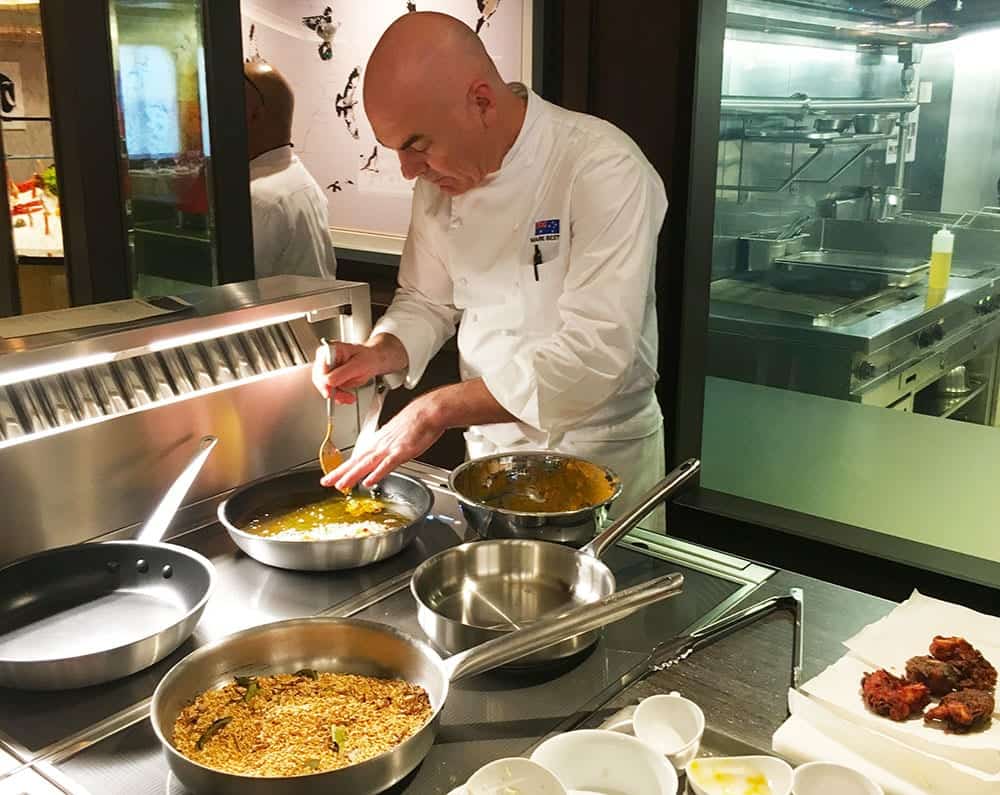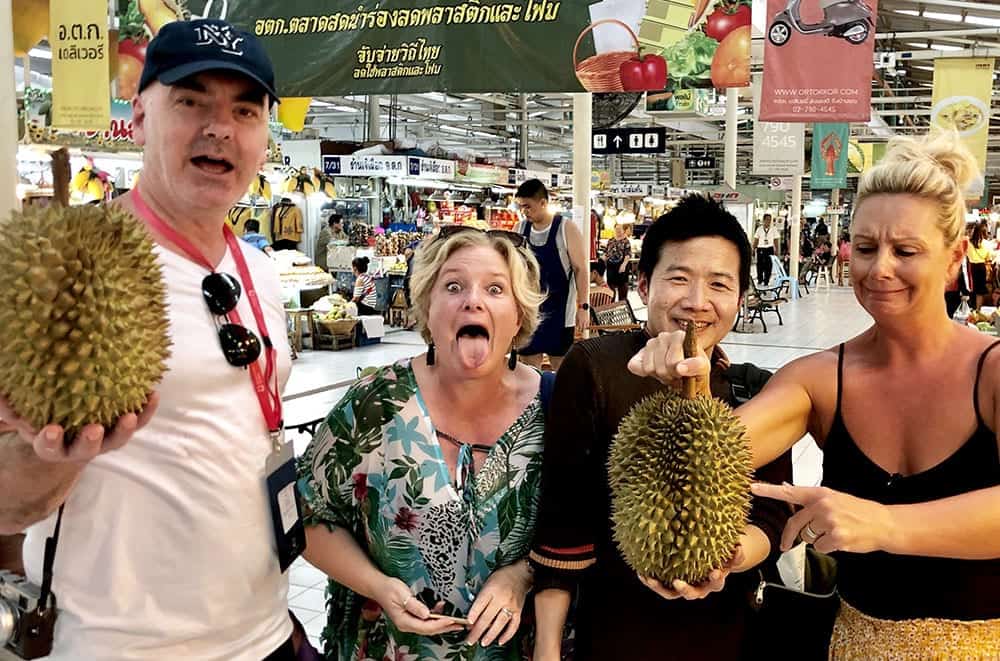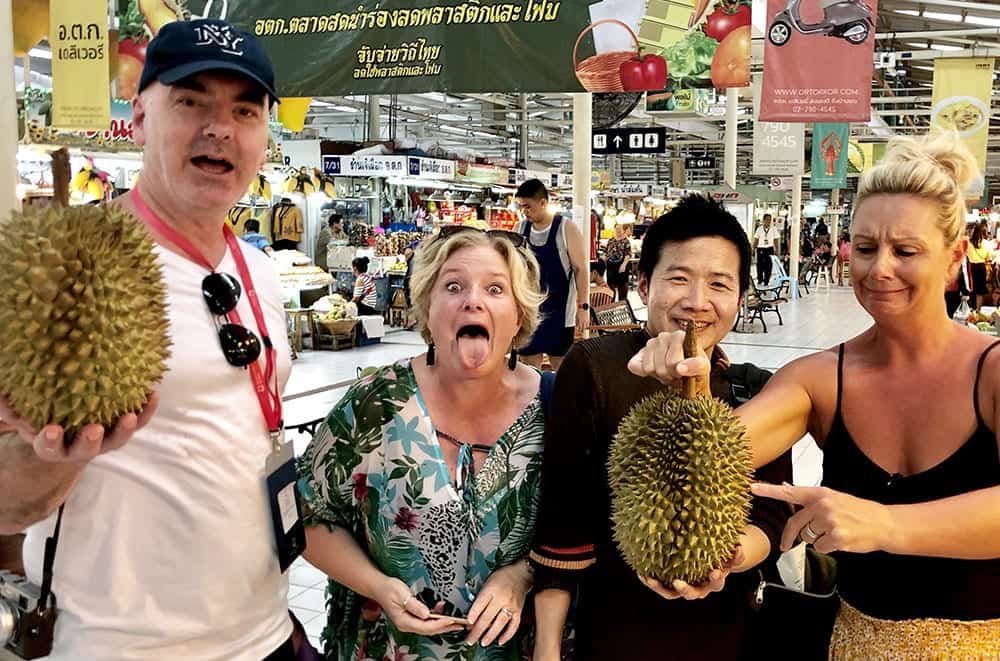 Penfolds Food & Wine Pairing Experience
This wine experience in the designated Penfolds wine cellar on deck 8 is wonderful. Sommelier Erdal took us through three Penfold wines (including one bottle that was worth $289).
Each glass (and it was a lot more generous than a "taste"! was paired with a morsel of food, but it was the decanters Erdal used that stole the show.
Riedel's horse head decanter, valued at around $1,200, was the most amazing piece of functional glass I've ever seen! (Not in the pic below sadly) but I did grab this link for you to buy one for about half that price, if you are looking for a crystal horse head decanter to wow your friends and family!
You can do this with a minimum of five people and a max of 12. Cost A$25 per person (to try the Grange!) is astonishing value.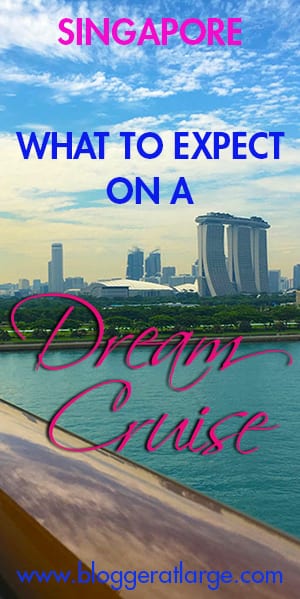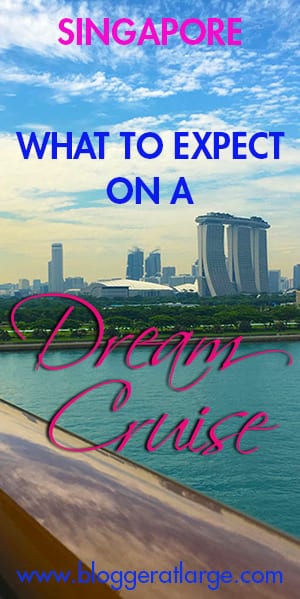 Spa treatments
There are two spa facilities on board. An Asian spa and a Western one. The Asian spa I hit up three times – well they were selling a buy-two-get-one-free package, so I did! They have a small massage area and an enormous room with over 100 comfy recliner chairs all set up for foot massages and it was the perfect end to my day.
There is also a Vitality Pool, sauna and steam room which are free to use when you come for your treatments. In fact they say to come a full hour earlier if you want to, to take advantage of them.
The Crystal Life Spa is the Western style spa with massages and medical beauty treatments including Botox and the works. I didn't avail myself of these, but there is the Crystal Life Cafe where we came one morning for freshly made juices and wraps (for a charge).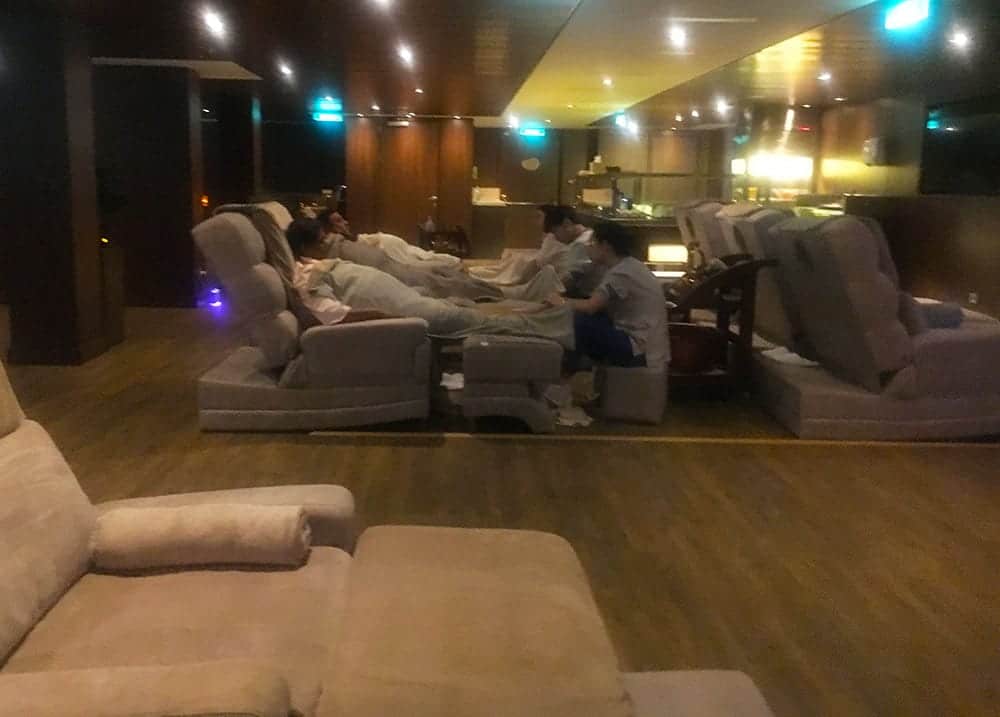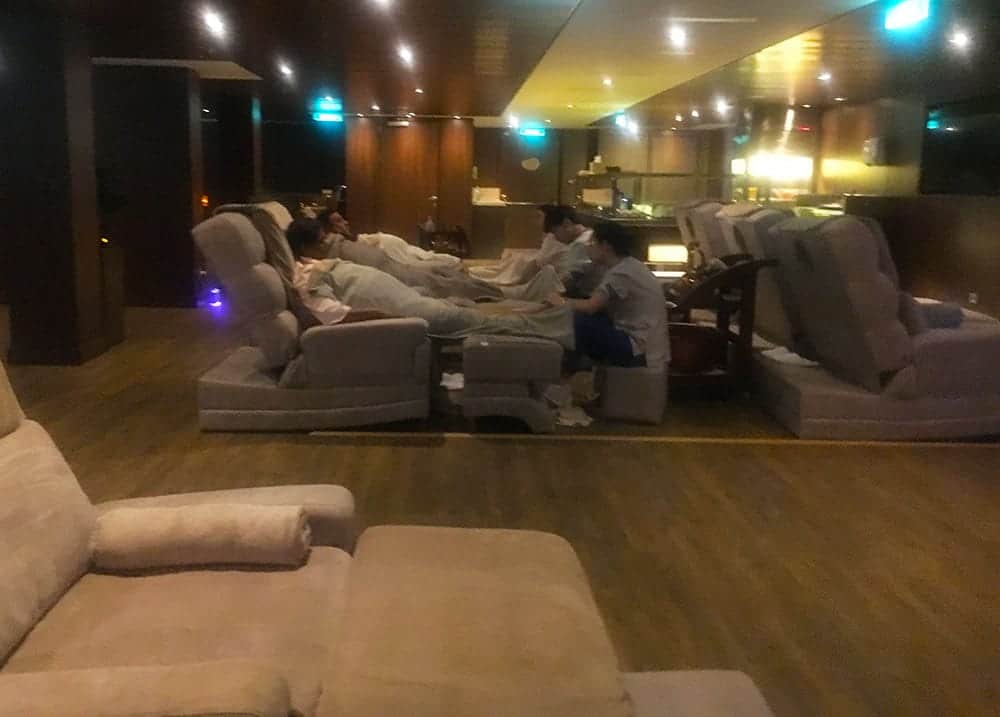 Book yourself into the Palace!
The Palace is like a boutique ship within this large ship. Ideal for people who like all the dining and entertainment options a big ship offers but don't want to hang out with the masses!
You get your own butler 24/7.
The average size of the suites at 42 sqm. The two villas have two bedrooms each, plus lounges (yes plural), a spa pool and even a grand piano in the bow of the ship with forward vista views.

Palace guests have their own pool away from the plebs and restaurant, although can also use the other pools and dining outlets throughout the ship. And the best part? Theirs is all-inclusive. If you choose to dine at the speciality restaurants in the main part of the ship (that every one else pays a surcharge for) you'll have your own menu to choose from.
You also get a beverage package (valued at A$600 for the rest of us) that entitles you to drinks at all the bars on board. You'll go on private shore excursions, enjoy curated talks and have your own themed dinner nights – including the Palace Barbecue that we were lucky enough to get invited to – yes lobster!
Oh and priority boarding and departing away from the plebs!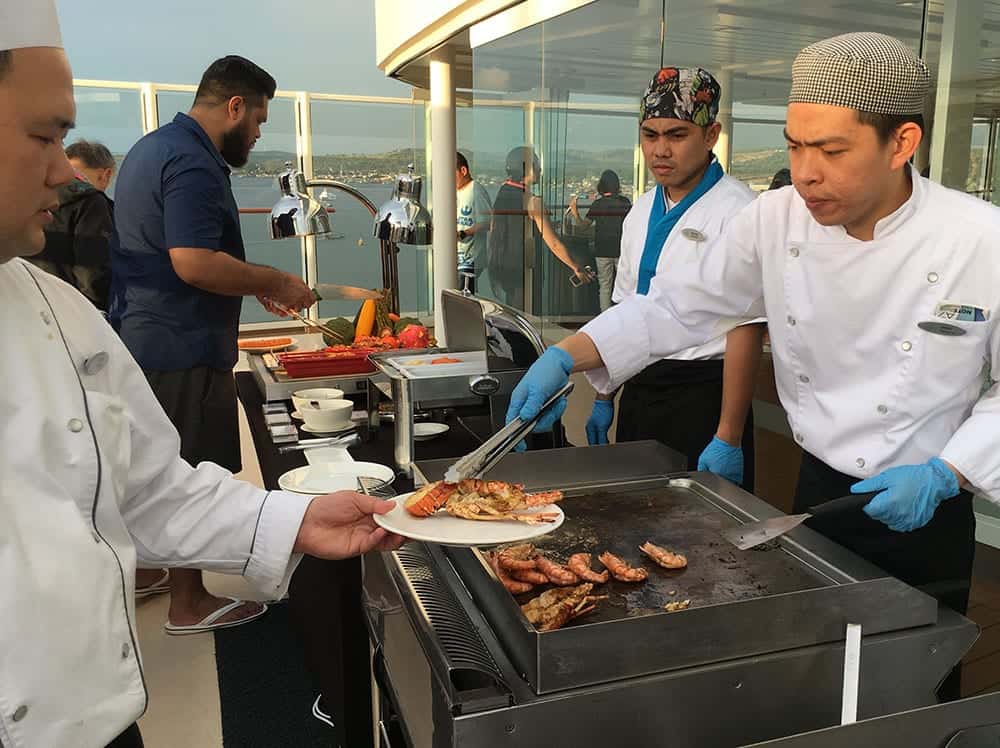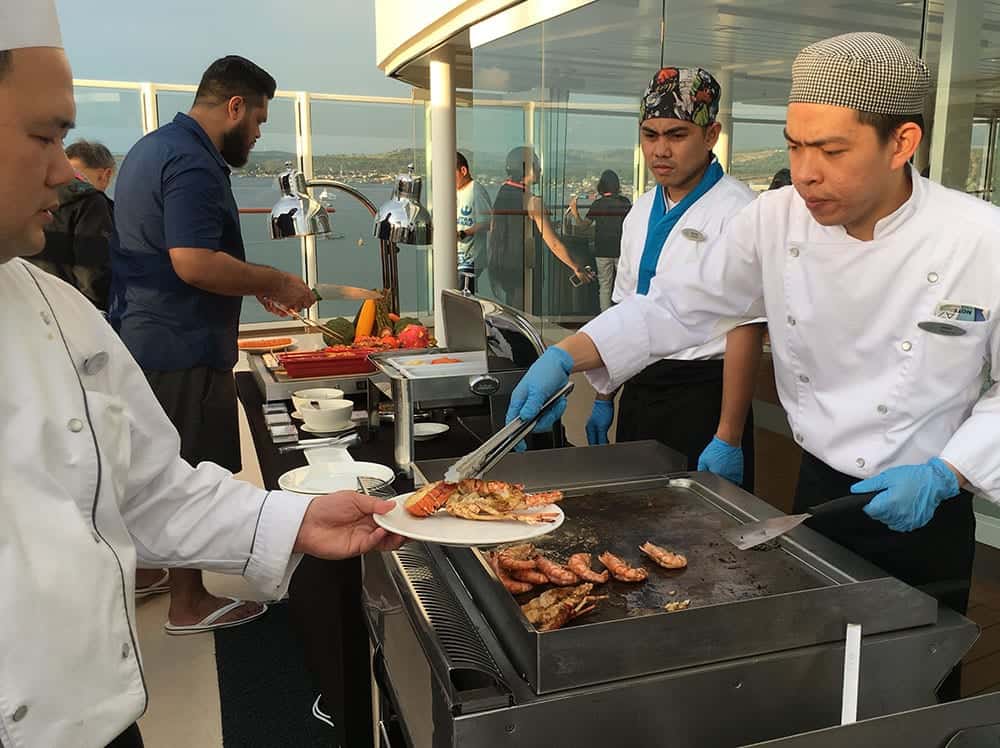 If you're going on a cruise soon, you need to read my post on 11 things NOT do to on a cruise!
Or this one on What to Pack for a Cruise, including a link to the Travel Store to buy packing cells so you can unpack in your cabin in under 2 minutes and put your suitcase away!