I have been to Singapore loads of times, sometimes on a stopover en route to Europe and sometimes as my final destination. My last visit was the latter. Well kind of the latter, except that I also did a 5-day round trip cruise on Dream Cruise Lines (which you can read about here).
But on either side of the cruise I spent a few nights checking out some areas of Singapore I didn't know very well or hadn't been to in a long time.
Haji Lane and Arab Street in the Bugis area is somewhere I've visited briefly in the past, but this time I stayed at the Village Hotel right across the road and got to experience this part of Singapore, in the historic Kampong Glam precinct, at night and what fun it was.
This place comes alive at night!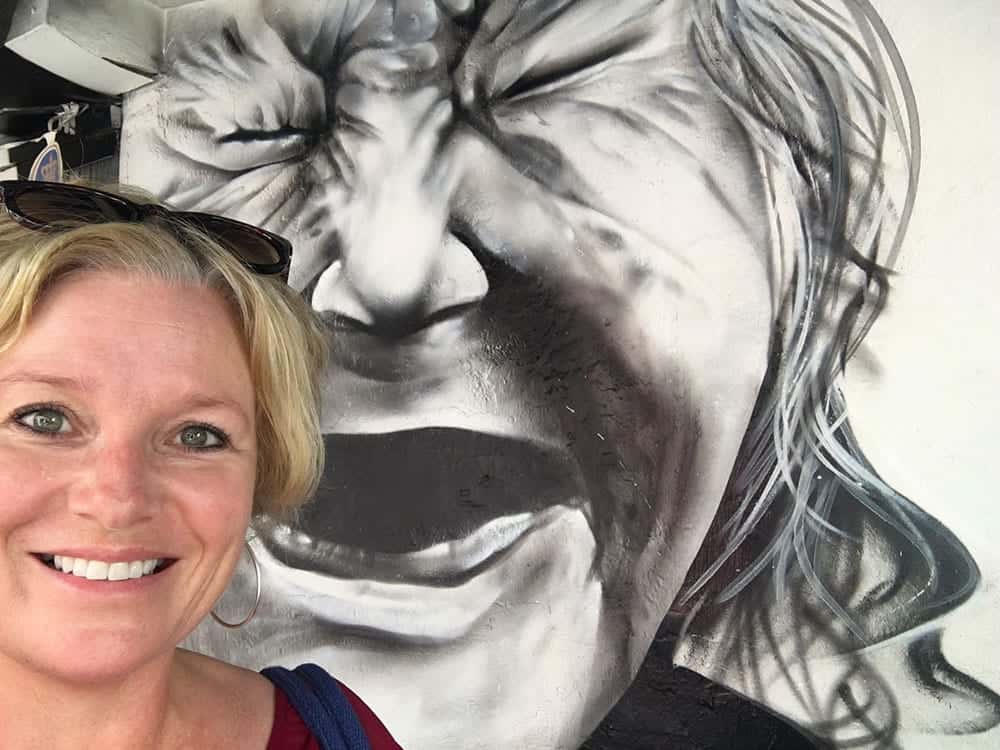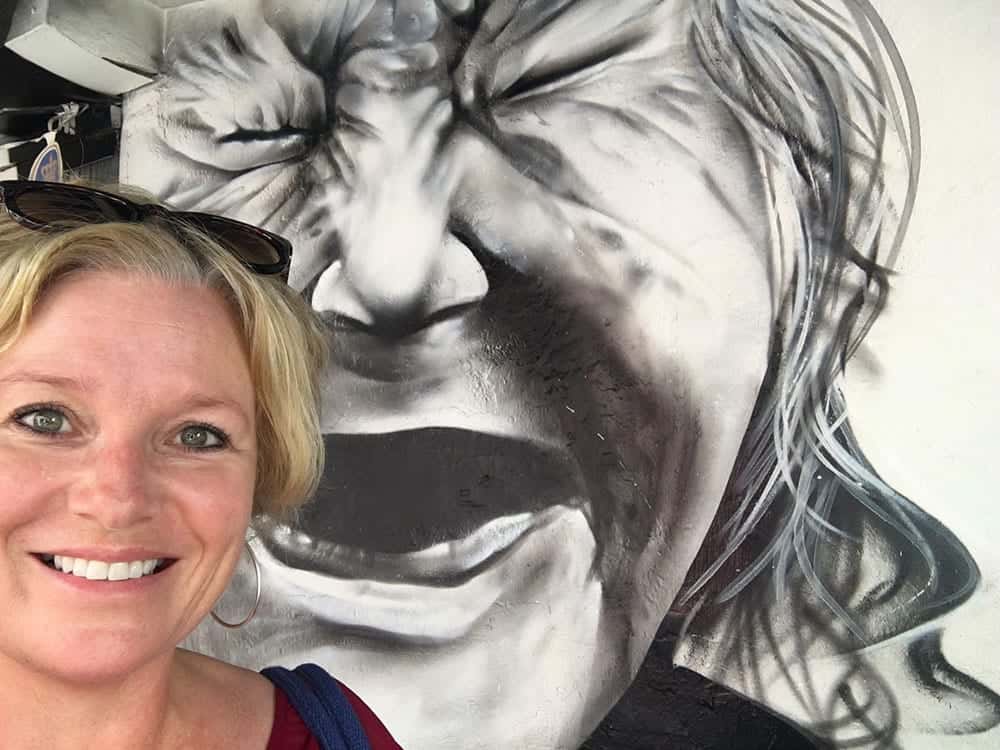 Anchored by the Sultan Mosque, if you're staying close by you'll hear the call to prayer throughout the day – starting before dawn, but as luck would have it I had to get up at 5.30am the next morning for my flight home!
The pedestrianised streets are decorated in murals and the once derelict shop houses are now purveyors of fine fabrics and shops selling mainly silks for muslim dresses in bright colours.
But you'll also find a few boutiques (and some with air conditioning which were filled with Westerners that I suspected were trying to cool down rather than look for a new necklace!)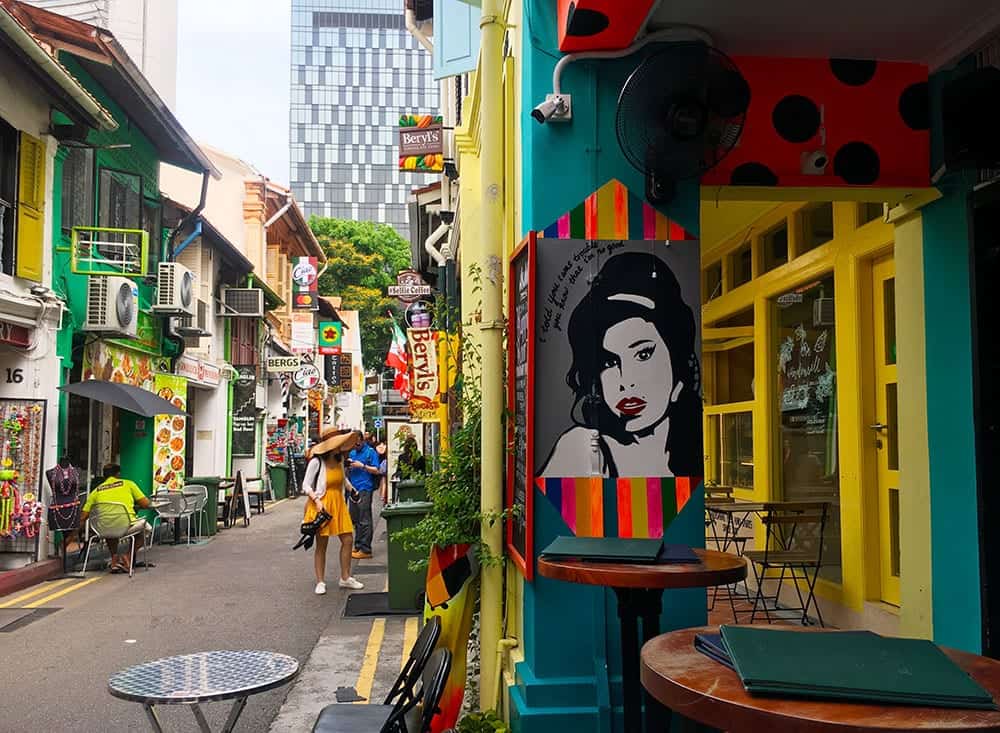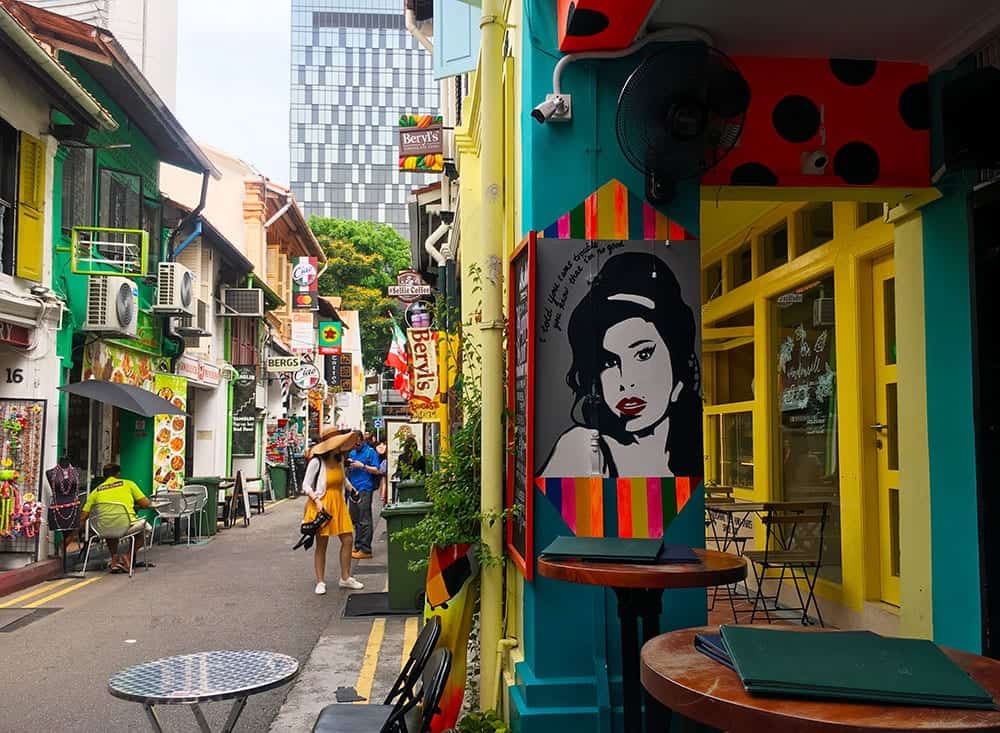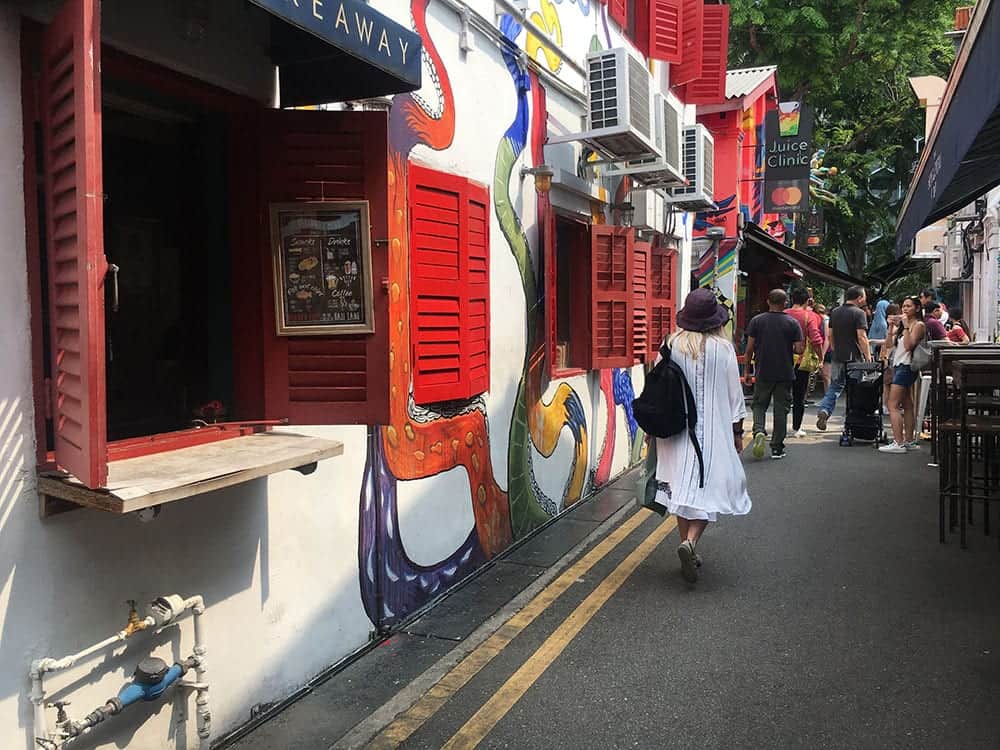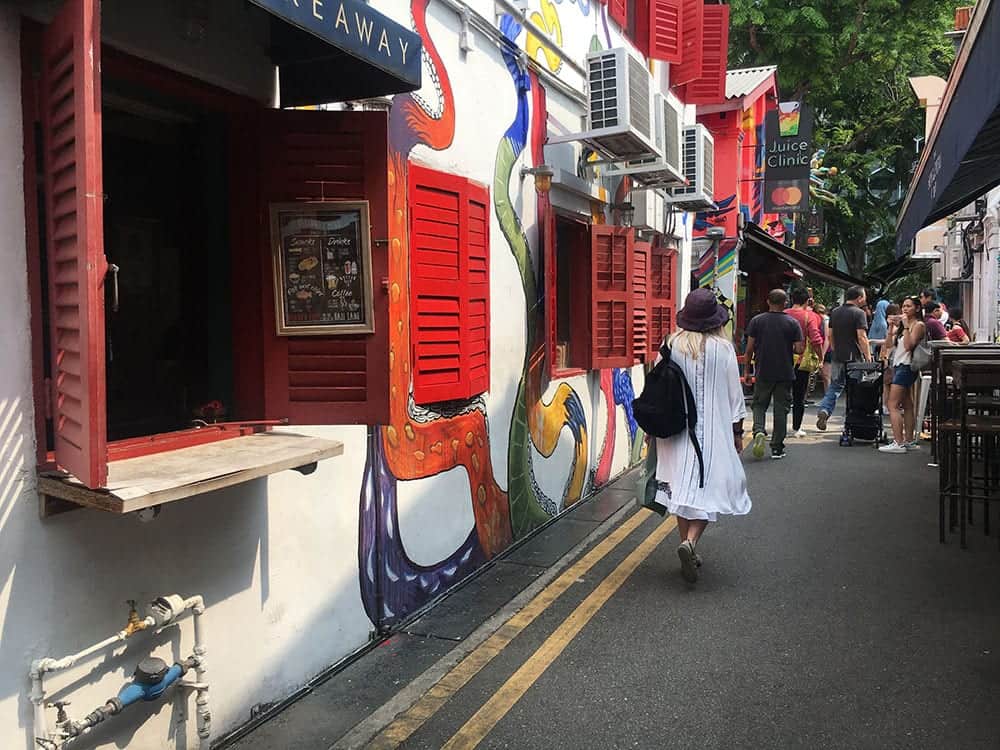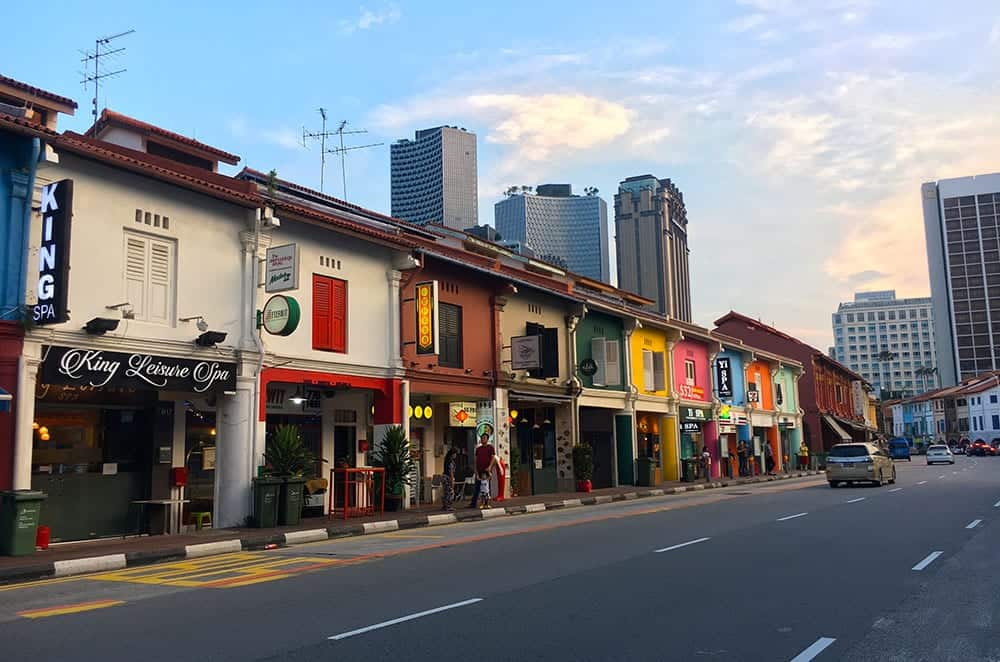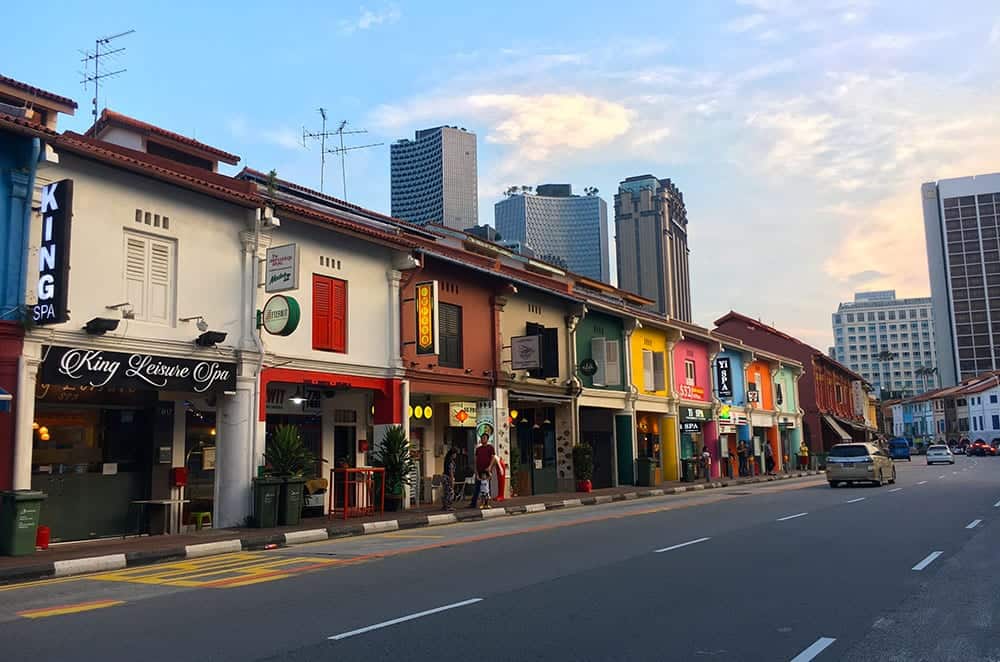 You'll see street names like Muscat Street, Arab Street and Baghdad Street and find restaurants specialising in Middle Eastern food that spill outside with tables and chairs, cushions and guys trying to tempt you in.
But do not despair, you can get a beer and a wine in most places – except the Italian restaurant I went to!
Sitting on my super king bed back in my huge room at the Village Bugis Hotel, just across the road, I did some dinner research online. Up popped Positano, an Italian restaurant owned by a Muslim family in Singapore and ranked #9 of the more than 2000 restaurants on the island.
Well, I decided then and there I had a hankering for pasta, so off I went.
What I wasn't anticipating was they don't serve alcohol, so I ordered a "Nojito" to go with my chicken with turkey "bacon" carbonara, topped with an egg – which was the dish that had been highly recommended in the reviews and which the waitress told me was the most popular dish.
That's my pro tip: I always ask what's most popular thing on the menu rather than what they like. That way you don't get the wait staff's personal preference.
Oh and not only did the waitress convince me that the chocolate lava cake that takes about 20 minutes to cook was a great way to finish my dinner, but that was also mentioned in the reviews too soooo, well you know….
Shopping in Bugis
As I've said above there is shopping here, but not a lot. You'll find boutiques selling handmade jewellery and knick knacks and the aforementioned fabric, but for a true shoppers you could kill the best part of a day just a couple of blocks up the road at Bugis Junction.
Bugis Junction is a multi level shopping mall where you'll find stores that you recognise and lots of local brands too. It's air conditioned (praise Jesus!), and has everything from Watsons for pharmacy products to Starbucks if you need a sit down over a frappe, plus clothes and gadget shops.
They've also roofed over what were former side lanes so you can enjoy the cool air con as you browse kiosks and try not to get lost.
Across the road is Bugis Street Market which is great for bargain hunters. Think clothes and jewellery for a few bucks and the expectation of haggling.
This used to be known for its seedy nightlife and "workers of the night" who would entertain military officers, it has long shaken off that monika and is now filled with loads of vendors plying their more legitimate trade.
Where to stay in Kampong Glam
*This post contains affiliate links. That means if you purchase I will make a commission at no cost to you. Thank you.
I stayed at the Village Hotel Bugis which is located brilliantly for both Haji Lane, Arab Street, etc and also the huge Bugis shopping mall and street market. Plus close to the Bugis MRT public transport.
The hotel has a large pool on the 2nd floor reception level with views of Sultan Mosque surrounded by hotels, offices and apartments. The reception is up the escalator and when you arrive you feel like you're in a shopping centre, but once you hop out of the lift and find your room, you'll be pleasantly surprised by the size and modern simplicity of the design.
The linens (white sheets, feather pillows and duvets) were luxurious and having now stayed at two Village hotels, I'm thinking this dreamy touch must be their signature. They also offer free Wifi and breakfast, and give you a cute "passport" to the area with their local recommendations if you haven't been here before.
There are two restaurants: the award-winning Mooi Chin Place for Chinese Hainanese food and The Landmark for Western, Chinese, Asian and Indian cuisines with a poolside view – or even outdoors if you wish. But of course just across the road you have a plethora of delicious dining options.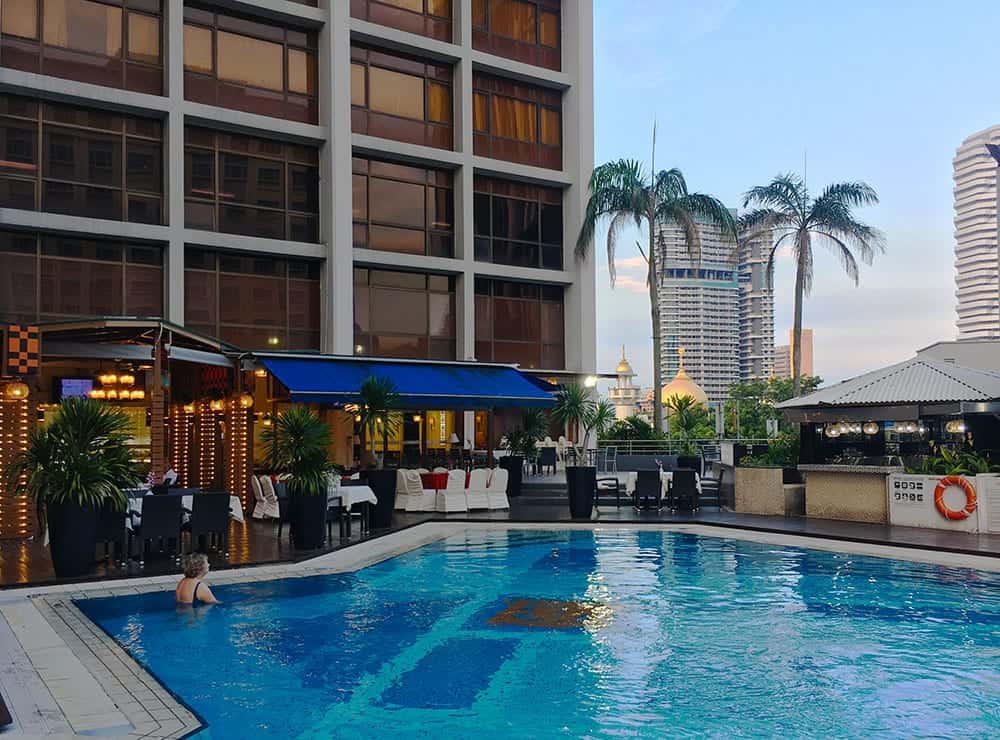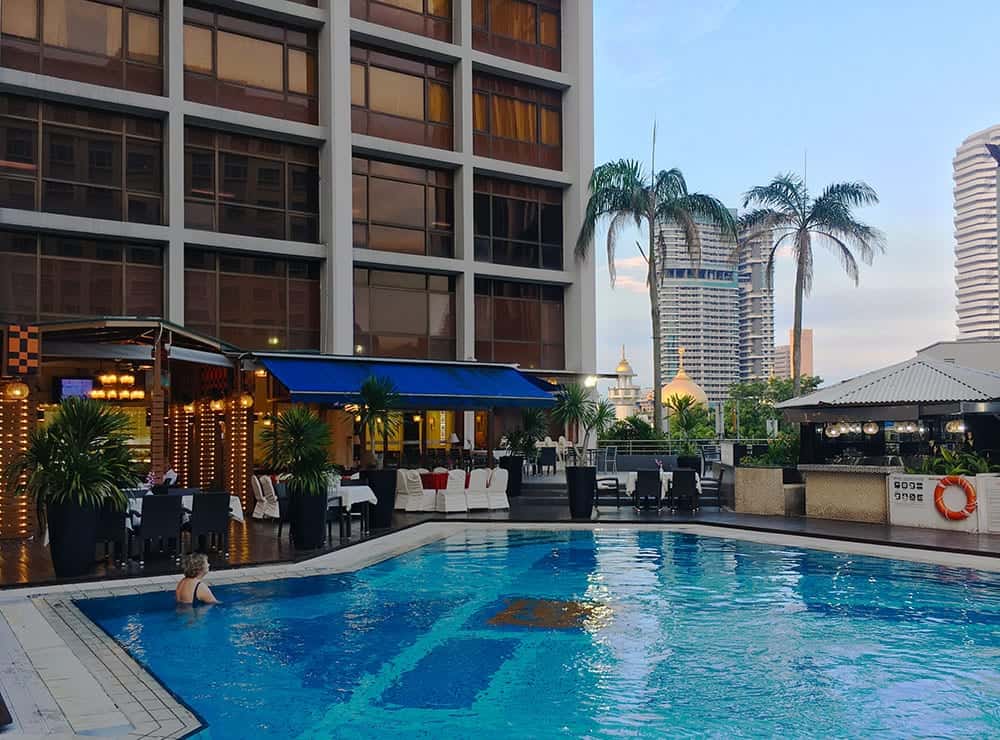 This part of Singapore is steeped in history as Kampong Glam is Singapore's oldest urban quarter. In 1822 Sir Stamford Raffles, the founder of modern Singapore, allocated the area to the Malay, Arab and Bugis communities and it became one of the seats of Malay royalty in Singapore.
Culture buffs will want to visit the mosque and the Malay Heritage Centre, while the rest of us will be happy to take photos and shop!
__________________________________
*My night in Bugis was hosted by Village Hotel Bugis. It's recommended the best value hotel in Singapore on Booking.com. You can check out their rates for yourself here >>