Hong Kong is such a great city for shopping. In fact for many people it's the sole reason they stopover here.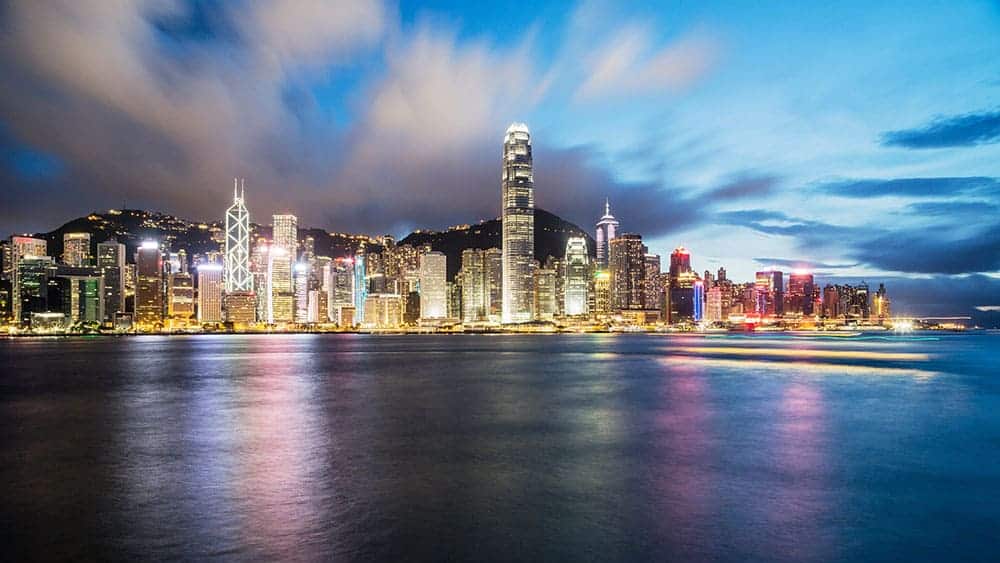 But where to start shopping in a city this big?
Hong Kong boasts shopping malls and boutiques and markets and depending on where you're staying (Kowloon on the mainland or Hong Kong Island) you could easily just stumble into the shops around you and miss out on some cool outlets, young designers – and Garretts popcorn from Chicago. Oh yes!
I was on a five-day whistle-stop media trip here and being whisked around by ferry, metro, taxi (and we were about to try the bus but were in a rush so grabbed a taxi). I saw and did (and ate) as much as possible, so this is my take on the best places to shop in Hong Kong – each with their own theme or skew, depending on what you're after.
Shopping on Hong Kong Island
Police Married Quarters is a six-story former school then apartment block converted to police housing in the 1940s. The rooms are tiny and up to 10 of them lived inside including kids and grandma. Today the little rooms are boutique shops for emerging designers and young entrepreneurs who create or import fashion, gifts, homeware, jewellery, etc. It's all unique and is worth taking your time to browse along each level – and the six floors on the other side too.
There are also restaurants and bars at ground level and I can recommend Sohofama for dinner and especially their cocktail list. I started with a plum margarita where the margo came in an icy teapot to be poured into a sherry-sized glass with a plum on a toothpick soaked at the bottom. So good!
How long to spend? Allow a good two to three hours here.
This is 28 floors of shopping outlets selling everything from furniture to fashion on Hong Kong Island. My advice is to start at the top floor and work your way down via the stairwell which looks dingy but is the main thoroughfare for those who can't be bothered waiting for the lift. There are clean and modern bathrooms in the stairwells too, so go here before you leave!
I was on a mission to find outdoor furniture but there was surprisingly little of the waterproof rattan stuff and quite a lot of wood. You'll find glowing outdoor cubes and balls and planter pots, water features and homeware too. The expensive department store Lane Crawford has an outlet here, as does Joyce, which is definitely worth a hunt through for top labels at 90% off.
I whistled through in an hour, but had no time to try anything on, even if I did see something I liked better than my K-mart leggings.
How long to spend? I'd suggest you allow a good two hours here.
The International Finance Centre is a shopping mall located at Central where the Star Ferry terminal and Metro meet. It's part of two skyscrapers of offices and connected to the Four Seasons Hotel, but has four floors of shopping including the likes of Jimmy Choo and Prada, but also Zara, Nine West and Vicky Secret.
Again I was on a time limit (aagghhh!) so scooted through stopping at Garretts, the legendary Chicago popcorn shop, for a bag of their famous cheesy caramel corn. I checked out Nespresso machines, having finally decided after whipping one up each morning in my hotel room that I wanted one, only to find they were about $60 more than in New Zealand (and $100+ more than in the US, I was told).
How long to spend? Depending on how fast you shop or whether you're a browser or are after a specific item, I'd allow two to three hours here.
_________________________________
Shopping in Kowloon
Ladies Market
Ahh this is the Hong Kong I know and love (kind of). It hasn't changed since I was here eight years ago. Hong Kong markets are renowned for cheap shopping and knock off goods. It's crazy busy as you shuffle along with the flow, and woe betide you if you want to cut across to see the handbags on the other side. It's full of a lot of the same stuff, which makes it fun to haggle for a good price – and you're expected to haggle. In fact if you don't the vendor will feel gutted cos they should have tried to charge you more!
Bear in mind that fakes and copies are illegal (just saying) but they are here, from Michael Kors to Mulberry, all genuine leather. Handbags are priced around NZ$50 (with your haggling skills). You'll also find novelty USB drives (late edit: I bought one shaped like a gun and it comes up "error" on the computer), scarves, sunglasses, cuff links and loads of T-shirts and clothes, some cheap and cheerful, some copies of labels. I was tempted to buy the Kelvin Ciein undies as Christmas gifts!
How long to spend here? I went into a bit of a shopping frenzy here but only had 45 minutes. I'm going back! If you're like me and want to stock up on bits and pieces and stocking stuffers, allow at least two hours here.
Temple Street Night Market
This is the night market and is pretty much the same as Ladies Market only smaller, and last night when I went, a lot less crowded. I had fun haggling for a pink pony skin wallet (HK$120) and bought a bunch of cute flash drives for gifts (6 for HK$50). When I popped out the other end I just cabbed it back to my hotel.
How long to spend? I was done and dusted in an hour.
This was a surprise. Hidden off Granville Road is Rise Shopping Arcade. It's six floors of the teeniest shops – like two people at a time teeny. But here you'll find clothes, jewellery, shoes and some home accessories that you won't find anywhere else. I whistled through in 30 minutes and barely had time to touch the fabrics!
How long to spend? If you're in the mood for a rummage then allow a good two hours.
Happily this huge shopping mall (the biggest in Hong Kong) is attached to my hotel (Marco Polo, Gateway and Prince hotels). You'll find 450 shops including all the tech you want, fashion, homeware and 50 food outlets. If you're shopping here you probably won't need to go across to IFC, and vice versa.
__________________________
If you liked this post on shopping in Hong Kong, you might also like this one on Where to Shop in Macau, just a ferry ride away!
Or this post if you only have 48 hours in Hong Kong.