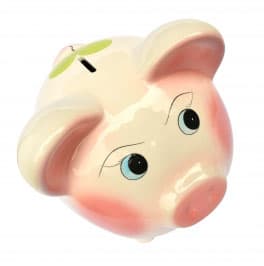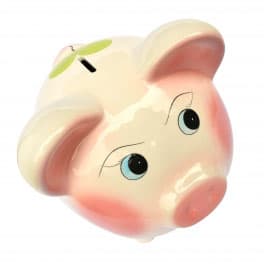 A penny saved is a penny more for shopping! Here are my tips for how to save money while travelling…
1. If you're heading to Europe or America, look at October. This is generally a cheaper time to travel while the weather is still good. Schools have gone back in September, the weather is a little inclement which puts off fellow Europeans/Americans who might clog up your chosen location.
2. If you're thinking of a winter escape to the Pacific or Australia it'll be cheaper to get a package deal than trying to cobble it together yourself with flights and accommodation. This is because each travel agency sends their buyers to travel trade shows to buy up in bulk so they can release these combos that in some cases offer such savings that the flights are virtually free!
3. When staying in a resort, book a meal plan to cover you at least for breakfast – and eat up large so you can skip lunch! This really only matters if you're on a remote island but meal plans are a very cost-effective way of dining. And resort breakfasts are usually amazeballs!
4. If your dates are flexible search for flights before and after the date you first searched. Air New Zealand's site is great at showing you those fares without having to re-enter the dates, but do double check when using other sites.
5. Use a few websites to scan for flights, it's amazing how they can differ. I like Skyscanner, Expedia, and if planning travel through the US don't forget to check out Southwest Airlines who only sell their (very cheap) flights on their own site.
6. Currency credit cards allow you to load them with money that you can withdraw from local ATMs around the world and not incur transaction fees (except from the ATM itself). You also lock in the exchange rate at the time of purchase before you left home so there's no big surprises when you finally return and open your bills.
7. Buy a local SIM card for your phone to avoid roaming charges. In the US only T-Mobile sells iPhone data plans (you can get text and voice plans elsewhere). Prices are $10 for the account and $2 or $3 per day for all you can eat. In Australia you have lots of choice. I bought a $30 data plan and it lasted me easily for a week.
8. Ask the concierge for tips on where to eat on your budget. Sure they'll know all the high-end restaurants, but if you ask them where they go with their friends, you'll get a feel for where the locals eat on a normal night.
9. Clip the coupons! Especially in cities like Las Vegas, you'll find tourist magazines in taxi cabs and various hotels/motels/attractions. Inside you will find a veritable savings bank of discount coupons to rip out and take with you to fire a machine gun, get money off at the outlets, save on the buffet… I could go on.
10. Collect reward points on free airmiles progammes and make your credit cards work for you. For example Global Plus cards allow you to collect Air New Zealand airpoints. I don't remember when I last paid actual cash for a domestic airfare in NZ.
11. Be smart with your cabin luggage. A 7kg cabin bag is allowed to be 9kg with a laptop and then you get a "free" handbag. We girls know this, but for guys, you can take a "manbag" over your shoulder as well as a cabin bag – and that can fit a lot of stuff if you know how to pack!
Have you got any tips you'd like to share? I'd love to hear them below 🙂
_________________________________