When trying to choose a place to stay in LA, deciding on location based on the local rooftop bars is not silly…
In the name of research I spent three days (and nights) holed up like a celebrity in the London West Hollywood at Beverly Hills to check out the best bars within staggering distance in between slumming it with a cocktail on the roof with scantily-clad young things fluttering about.
But step outside the London's back entrance and walk up to Sunset Boulevard and you'll walk right past the very nondescript black door of the Viper Room, famous for being the spot where River Phoenix died of a drug overdose in 1993.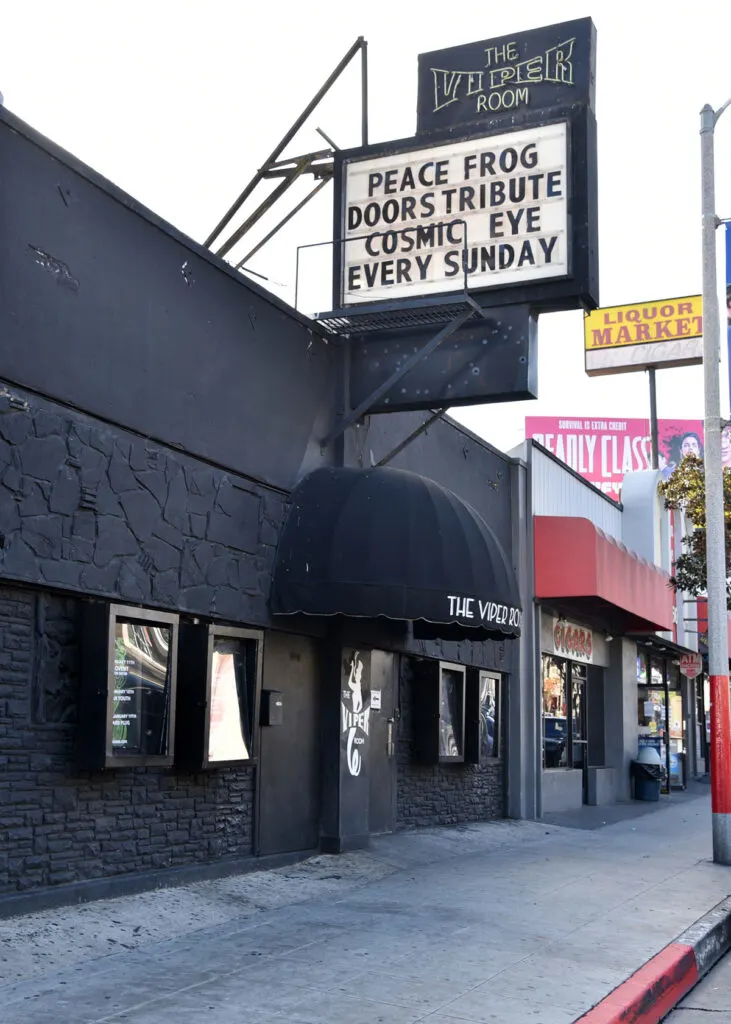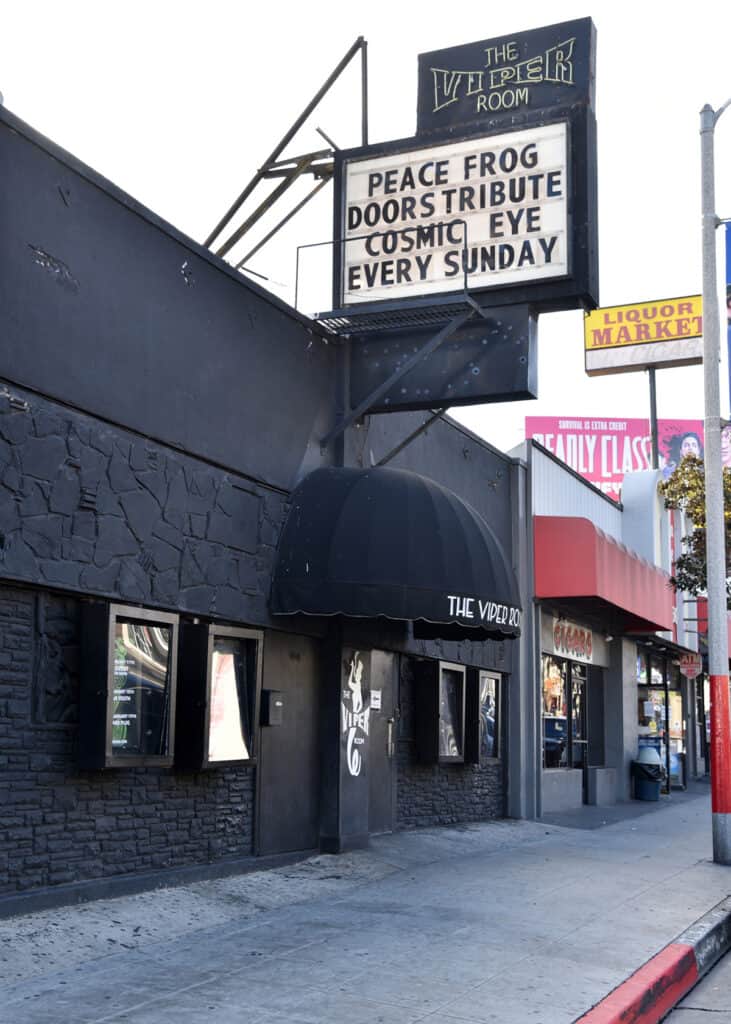 I haven't included the Viper Room on this list because it's by no means fancy and in fact looks so dodgy I didn't even poke my head in the door.
But I have visited these three rooftop pool bars in West Hollywood (or WeHo, if you're hip) so here are my picks for your bar crawl:
Of course this is at the top of the list because this is where I'm staying and therefore got to frequent said rooftop several times, day and night. You need to be staying here to access the rooftop pool area and it's often used for private events, so it would pay to call ahead before you plan your entire evening around eating or drinking here.
Boxwood restaurant at the London (on the ground floor) was Gordon Ramsay's (read my review of our 5-course meal here) and while the potty-mouth chef was not in residence when I was here, I did enjoy his menu. It is now under the leadership of Executive Chef Anthony Keene.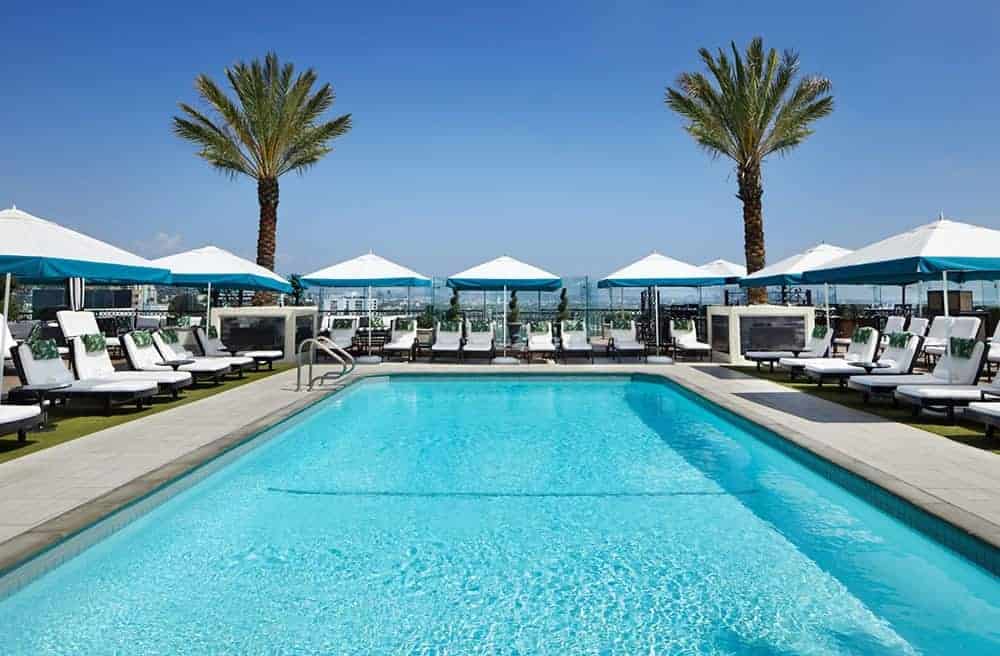 But back on the roof, a giant pool is the centre feature edged in palm trees with cabanas around the perimeter. In the evenings there are tables with umbrellas and heaters to sit under and watch the twinkling lights of the city sprawling out into the distance.
2. The Standard Hollywood
Both the Standard Downtown LA, where Leo di Caprio and Cameron Diaz were part owners, and the Standard West Hollywood closed down during the pandemic.
But they were purchased in March 2022 by hoteliers Ian Schrager (Studio 54 cofounder) and Chelsea hotel founder Ed Scheetz, and will be rebranded and open again. No time frame has yet been announced,
If they keep the pool deck, it's a fun hangout and was the lair of hip young things wearing teeny tiny polka dots, who gathered on the blue astro-turf pool deck with oversized pool toys and views of the city of Los Angeles.
It may not be the literal rooftop, but because it hangs over the canyon the views stretch to eternity. But don't stay here if noise is not your thing. With all the rooms opening on to the pool area it's busy. Oh and at night a DJ comes in, the lights change and it's even crazier. This is the place to come to be seen if you're of a certain ilk (read: age and excitement level).
This is a Hyatt Hotel. Formerly the Hyatt Sunset Boulevard nicknamed the Riot Hyatt in the 70s thanks to the bands who played and stayed here. Andaz is their new brand now and means "personal style" in Hindi.
There's no reception as you would expect one to look like. Instead you are greeted on entry by the smiley staff and taken to a tech desk, offered a glass of wine, and they will check you in.
This place is uber chic both in the lobby where art gives a nod to its rock star past (photos of the Rolling Stones and Robert Plant when they stayed here) on the ground and mezzanine floors, and on the rooftop where you'll need to be a house guest to secure yourself a seat with a window onto the world. Unless you have 'connections' that is!
But the Sundeck is what I'm here for so I blagged a "viewing" and promised not to take photos of any of the actual people lest I get sued. This place is great and if I wasn't ensconced at the London, I'd totally want to stay here.
Update: I returned a couple of years later and stayed here. Love this place!
Because 1 is never enough!
Jump here for my post on 5 great hotels to stay at in West Hollywood here >>
You might also like my post on 24 awesome things to do in Hollywood, the little city next to Weho that punches above its weight when it comes to cool things to do and see.
If you're after great BBQ nearby, this list of the best BBQ joints in the US includes one down the road in La Brea.
These 17 bars in Santa Monica are the best places to drink for sunset views, or cabana's and a cool vibe.