Spoiler: Hollywood is not actually laid in footpaths paved with gold and A-listers gliding gently down the street, as its glitzy reputation to those of us who have formed our views from the silver screen, might believe. Sorry to burst that bubble.
In fact only recently have the vacant buildings and empty lots along Sunset and Hollywood Boulevards been given some much needed attention and the makings of a revitalisation are afoot.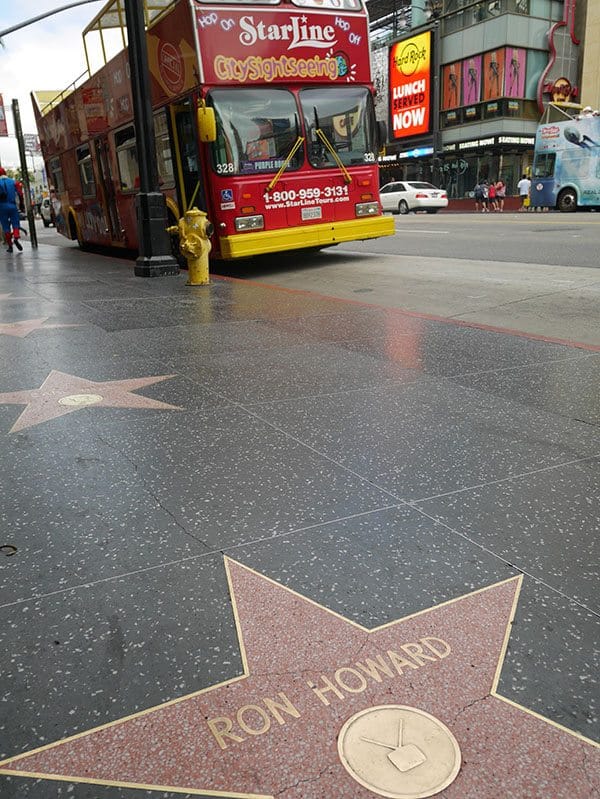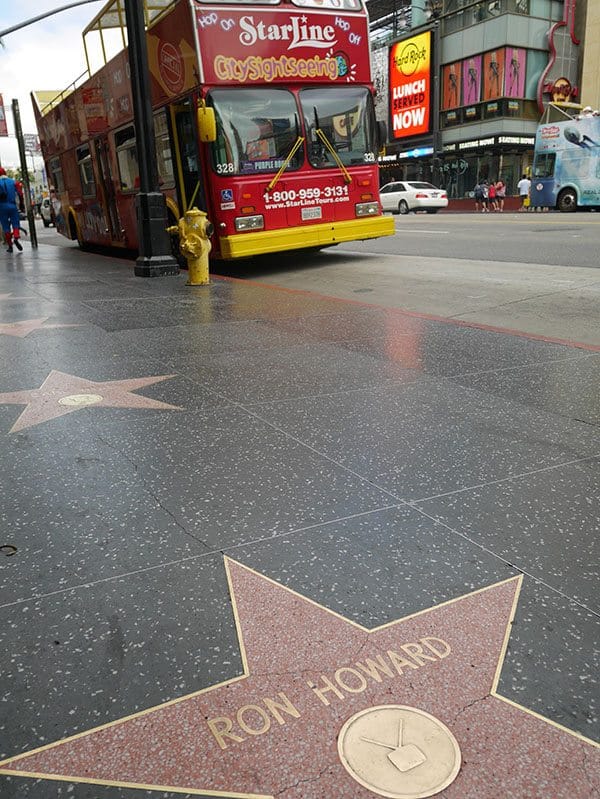 But you shouldn't miss a visit to Hollywood and when you go, there are hidden gems that you'd almost certainly miss if someone in the know didn't point you in the right direction. I just spent time with the folks of LA Tourism and they happily pointed out some hot spots, which I now share with you…
10 things to do in Hollywood
1 Wander along the star walk to the Chinese Theater to stand on the concrete hand prints of the stars and of course spot as many names as you can on the star walk.
2 Take a private tour inside the Dolby Theater to learn about Oscars night, see a statue and get in on some goss.
3 Have a drink on the rooftop at Mama Shelter, 0r Good Times at Davey Wayne's on El Centro between Hollywood Blvd and Selma. This is a 70s bar with shag pile owned by the Houston brothers, or No Vacancy located on Hudson between Yucca and Hollywood Blvd.
4 For dinner head to Birch on North Cahuenga Blvd (or one of the neighboring restaurants on that street) or Sugar Fish on Sunset Blvd.
5 Get your fitness freak on and take a spin class at Soul Cycle or a high-intensity circuit class at Barry's Bootcamp, both at the brand-new Easttown L.A. center
6 Then, maintaining your LA health-kick, grab a post-workout juice from Pressed Juicery or a salad from Greenleaf. If you go at night, you'll probably see performers filing in from the nearby stages or perhaps even "industry" folks reading scripts.
7 Catch a show (theater or music) at one of the area's storied theaters:
• Hotel Café which showcases musician before they hit the big time
• Pantages which has the big shows
• World famous Hollywood Palladium
8 Shop in the warehouse-styled Space15 Twenty featuring an Urban Outfitters, Free People and more
9 Visit iconic record stores Ameoba, The Record Parlour, As the Record Turns
10 If you want to freak yourself out, visit out the Museum of Death. (You can read my scary review of that here>>)
Or you might like to do what every great celebrity stalker does (me!) and take a Celebrity Homes Tour!
Click on the banner below to get your tickets online and save $5!
Save