Sydney has so many great places to eat and drink, here are five of my faves to get you started.
Confession: It had been three years since I last jumped across the Tasman to Sydney. But Auckland's bigger and more popular girl-next-door has so much to see and do, I really should go more often. As soon as quarantine-free travel is a thing of the past, that is!
These five really cool places I found to eat and drink in Sydney are diverse as well as mainstream.
A little taste for every bud.
An oldie but a goodie. And let's be honest, you'll be wandering down here anyway!
The name is a little misleading though as it's more than a bar and is not actually in the Sydney Opera House. Instead it's down the steps along the waterfront below the mighty angular caps of the tiled House. It sprawls along with tables and chairs and a few umbrellas for the lucky ones who get there first.
Behind are various food outlets for dining there or taking away, perhaps to the Botanical Gardens behind you. I didn't eat here, instead opting to people-watch in the blazing heat of the late afternoon Sunday sun as girls teetered on ridiculous high heels and the band played.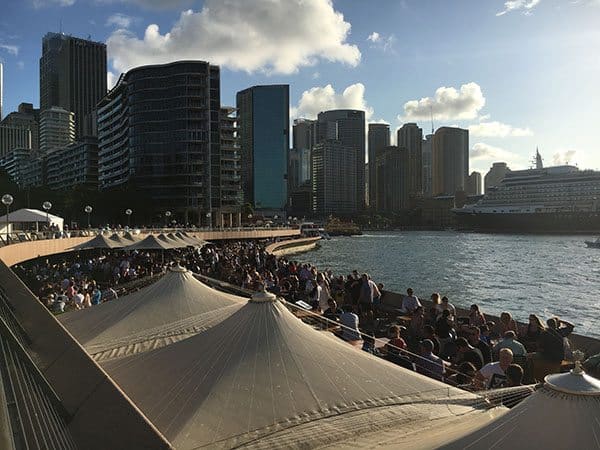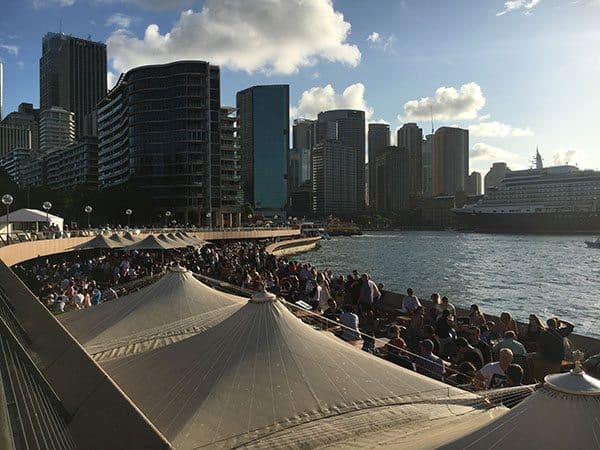 This is a fancy pub that is more wine bar and bistro in Woolloomooloo.
Pop upstairs for a cocktail from their gin or vodka list at an outdoor table. Order a light lunch of Greek lamb gyros and a bowl of beer battered fries and catch up with old friends in this newly gentrified neighbourhood.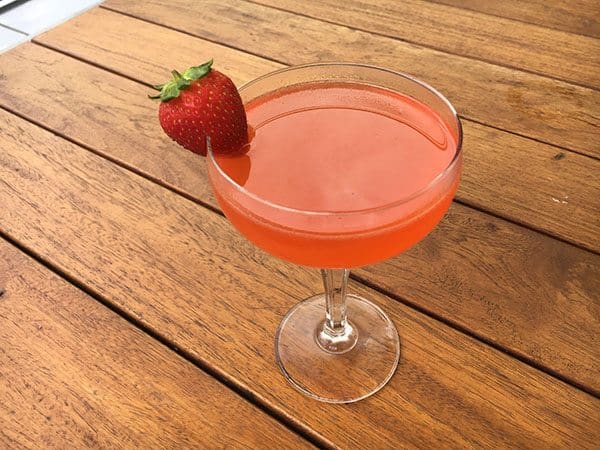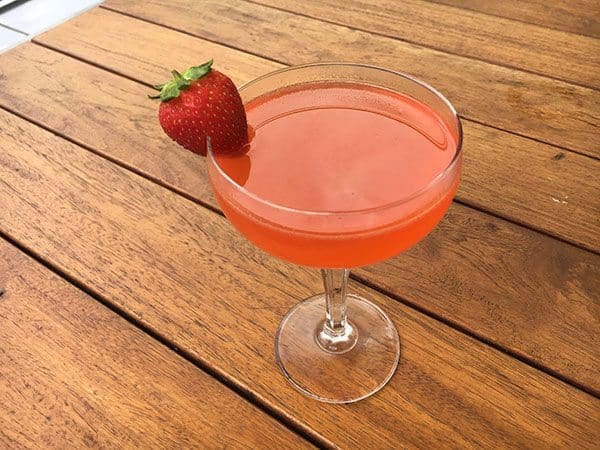 There are about a dozen restaurants all nudging each other on the 100-year old Woolloomooloo Wharf (also known as Finger Wharf) under the very cool Ovolo Hotel.
Manta is a seafood restaurant that serves up delicious, albeit spendy, fish. The hubby and I started sharing a sashimi tasting plate with a little of three types of raw fish, gently dressed with a tasty dressing. I then went for the entree of crayfish lasagne (a teeny square) with a crab bisque that was poured over it at the table.
H-man chose the toothfish from the chilly waters deep in the sea of Tasmania. It was a small wedge for $55, but a meal to remember. We also had a side of green beans with caramelised onions and toasted hazelnuts. A lovely treat night.
Read my review about staying at the amazing Ovolo Hotel here >>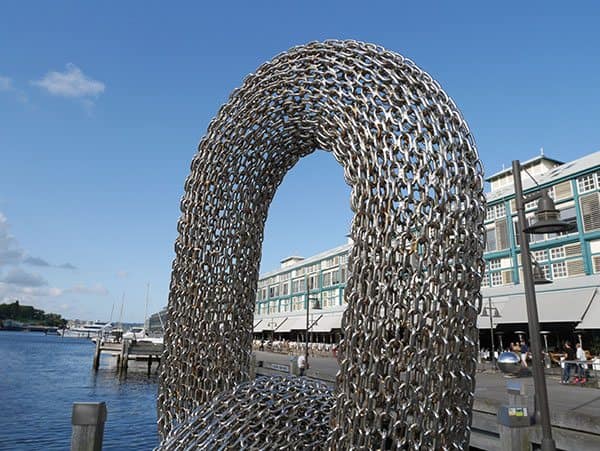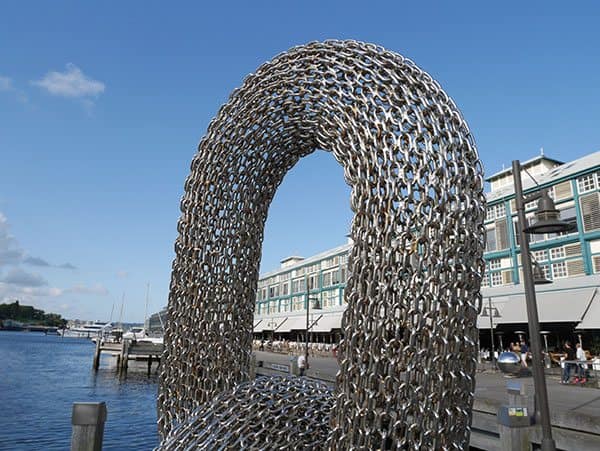 If you're a Chinese dumpling fan then these restaurants are a find.
The main one is in World Square in Chinatown down George St (a couple more are in food courts).
I love the Shaolong bao, freshly steamed homemade dumpling with liquid stock, and this place does them with crab and pork. We also had the kung pao chicken, battered calamari (husband is a sucker for this dish no matter the ethnicity) and some crispy wontons.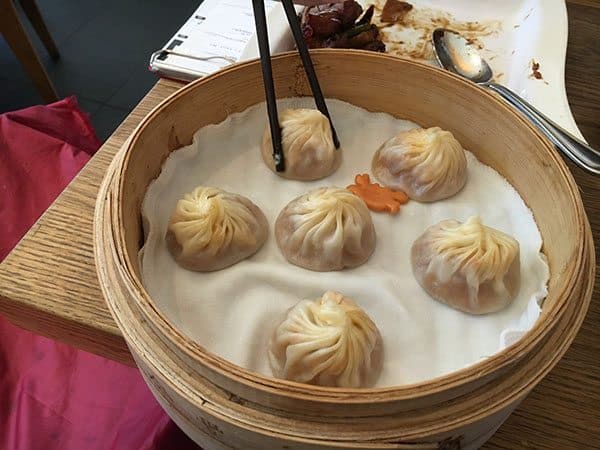 If you're after a juicy steak, I was recommended Kingsley on Woolloomooloo Wharf and also Meat & Wine Co in Darling Harbour.
The latter was within walking distance from our inner city hotel (Travelodge Wynyard) so we opted for a stroll down to the buzz and it was worth the uphill walk back!
Without a booking we were lucky to be seated before our drinks at the bar were served – and it was a Monday night.
I had a medium-rare rib eye and my red-blooded male went for a medium-rare New Yorker. We both opted for mash (chips or salad were the other choices) and picked sauces for $4. Mine was peppercorn and his was blue cheese.
Washed down with a Barossa merlot and this was another fabulous meal to write home (or a blog) about.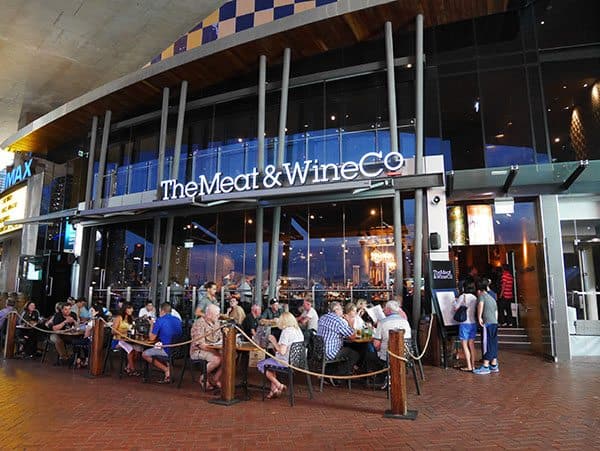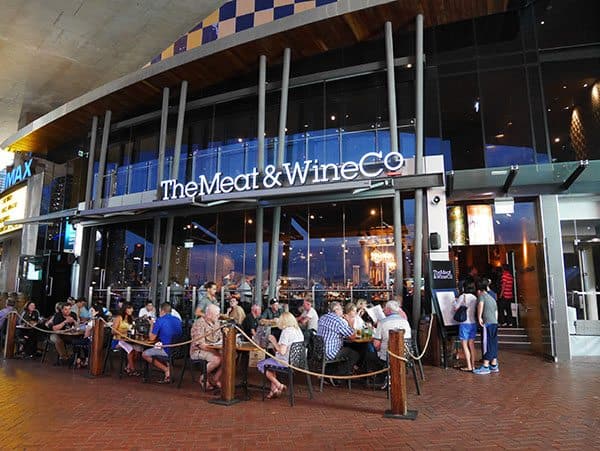 I have popped over to Sydney a few times. One time I braved a surf lesson on Bondi Beach. I'm gonna say right now, I was more Bridget Jones than Paige Harob, but in this post you can share the (trauma) lesson, and a laugh, with me.
On another visit we headed north and got out of Sydney to spend a couple of nights at Palm Beach. It was here I learned to stand up paddle board. And one tip stopped me falling in! Once I got that in my head I was away.
If you're looking for cheap or free things to do in Sydney, you'll love the insights from fellow travel blogger Jen Lyons, a Sydney local.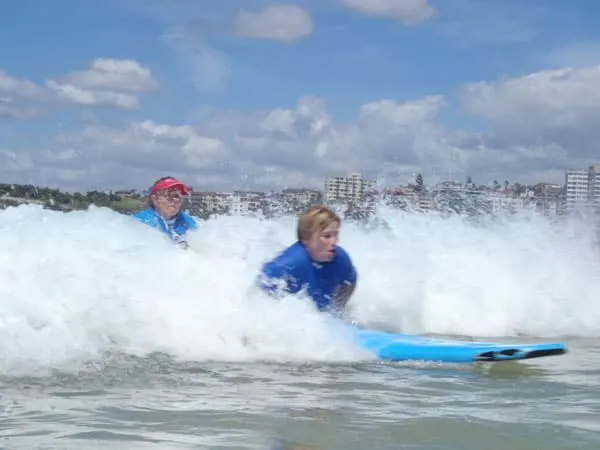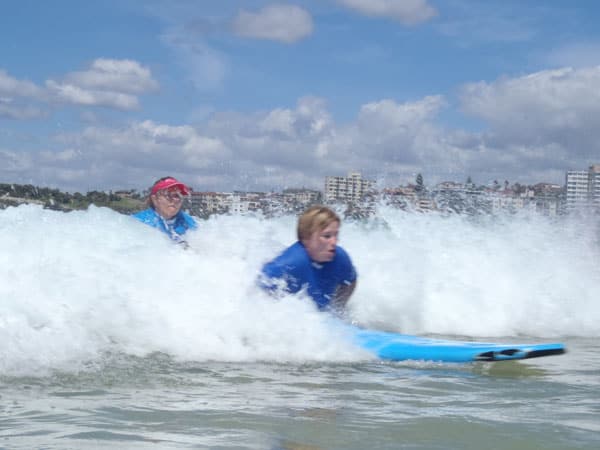 Save
Save
Save